POPSUGAR Photography | Krista Jones
POPSUGAR Photography | Krista Jones
As POPSUGAR editors, we independently select and write about stuff we love and think you'll like too. If you buy a product we have recommended, we may receive affiliate commission, which in turn supports our work.
When shopping for a bed frame, there are a lot of factors that come into play when picking the right one. I recently was in the market after moving into a new apartment. My wish list entailed something minimal, not too big (as my room is on the smaller side), and with space for storage underneath, and of course, it needed to be chic. Is that too much to ask?
I can tell you from my shopping journey that the options that fit all my qualifications are few and far between. The clear winner with all my specifications was the Thuma Bed ($795-$1,295). It wasn't just the sleek look that sold me but also the brand's commitment to simplicity and Japanese craftsmanship. The smart platform design features wood with cutouts that connect into place, eliminating the need for extra hardware.
It took me less than 10 minutes to assemble it by myself, and as someone who has built a lot of furniture, I can easily say this impressed me. Its pillow headboard is one of my favorite things about it. All you do is rest it on the backboard between the frame and your wall. I actually much prefer this design over a traditional headboard as it doesn't feel so stiff and I'm a fan of its modular versatility. Plus, you can easily take off the removable cover and wash it, so you know it's always clean.
The well-thought design is so useful, it makes me feel like it's doubled the space in my small room.
Lastly, one feature that sold me is that it's the perfect height, without being too high or too low. There is enough room to store everything from my shoes to bags and extra clothes underneath with handy organizers. The well-thought design is so useful, it makes me feel like it's doubled the space in my small room.
Keep reading to see how quickly I built mine and check out the color choices it comes in. If you're in the market for a simple and easy bed frame, this just might be the one.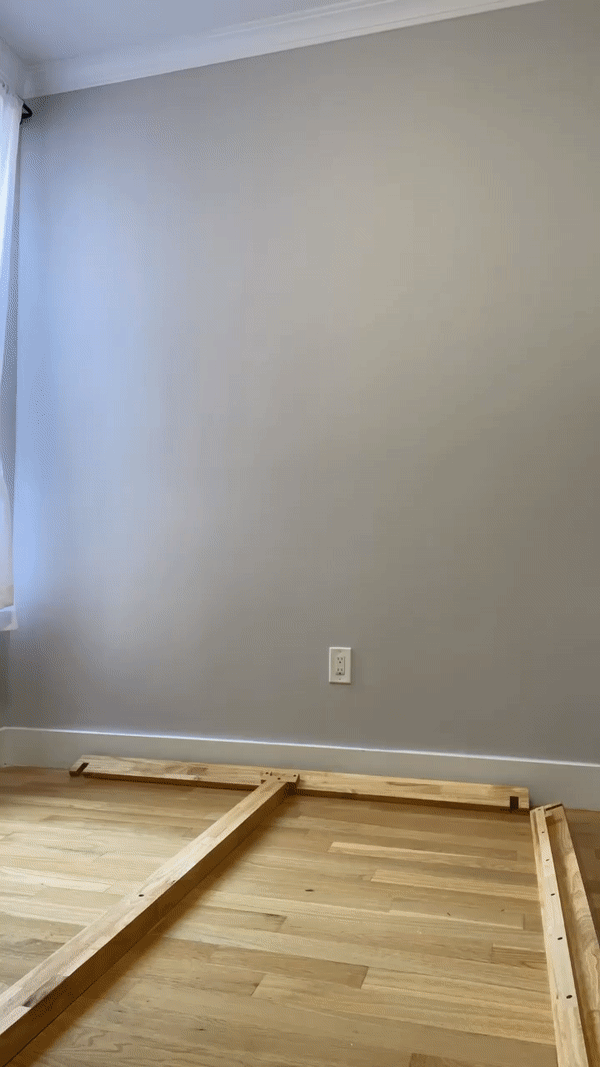 How to Build the Thuma Bed
I built the Thuma Bed Frame in Natural and Beige ($795-$1,295) in less than 10 minutes (even including putting sheets on!). The simple design makes it easy to snap the corners into place, and all you do is throw on the headboard at the end.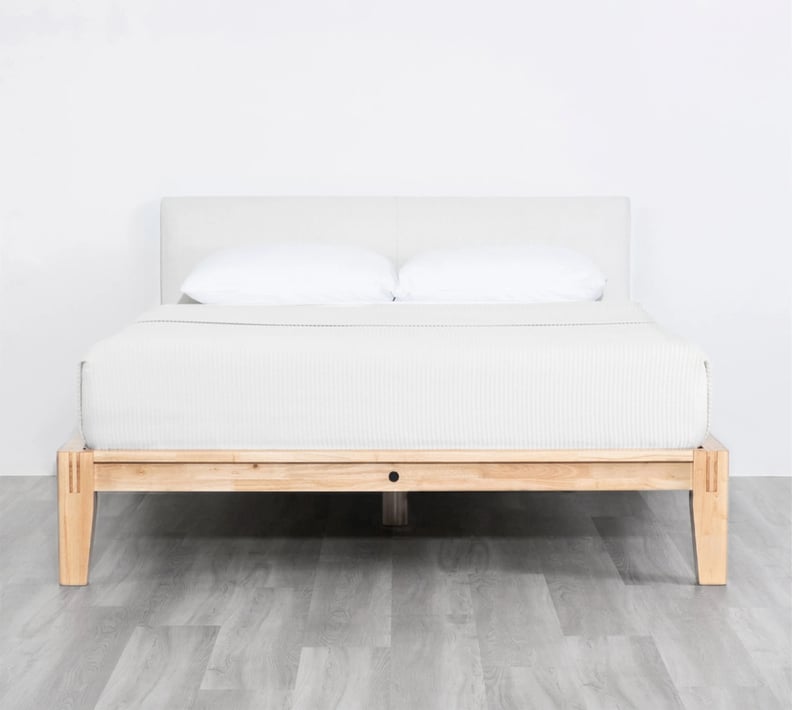 Thuma Bed Frame in Natural and Light Linen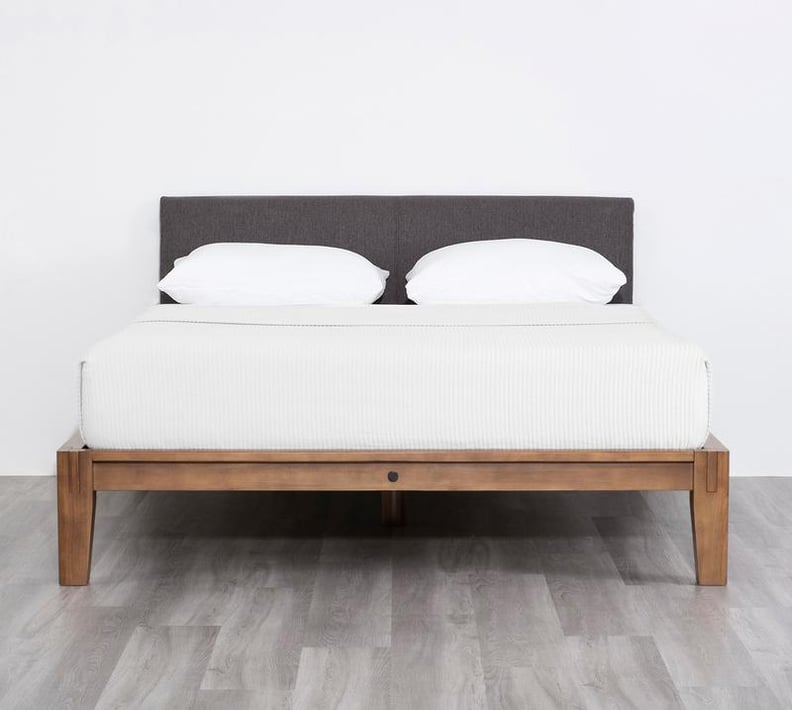 Thuma Bed Frame in Walnut and Charcoal
If you prefer a darker wood finish, then opt for the Thuma Bed Frame in Walnut and Charcoal ($695-$1,195). This one is shown with the charcoal gray headboard, but you can also choose the light linen choice.