Doing This 1 Simple Thing Can Cut Your Air-Conditioning Bill up to 40%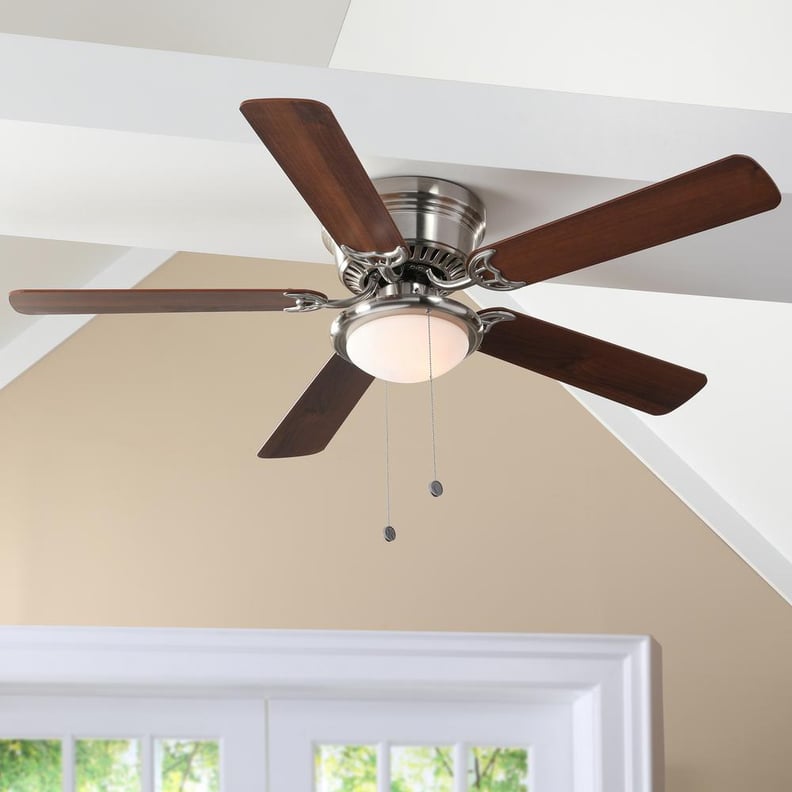 If you're seeking solace from the sweltering heat by camping out in your air-conditioned home, then your comfort might be short-lived and replaced by a different type of misery when the electric bill arrives. Luckily, we have a trick to keep the sweltering heat from withering your wallet: install a ceiling fan. That's right, a basic ceiling fan (like this $35 model at Home Depot) can decrease your air-conditioning bill by up to a whopping 40 percent. Mr. Handyman told POPSUGAR that ceiling fans help circulate the cool air more efficiently, allowing the air conditioner to do more with less energy.
"The use of a ceiling fan in an average-sized room can allow homeowners to raise the thermostat about four degrees without feeling any change in temperature," Mr. Handyman said. To amplify the cooling effects even more, he recommends switching the fan to a counterclockwise direction in the Summer, as this will push the air directly down. Now that's some cool knowledge!