Troye Sivan's Melbourne Home Is Like a Modern Art Museum (Tranquil Courtyard Included)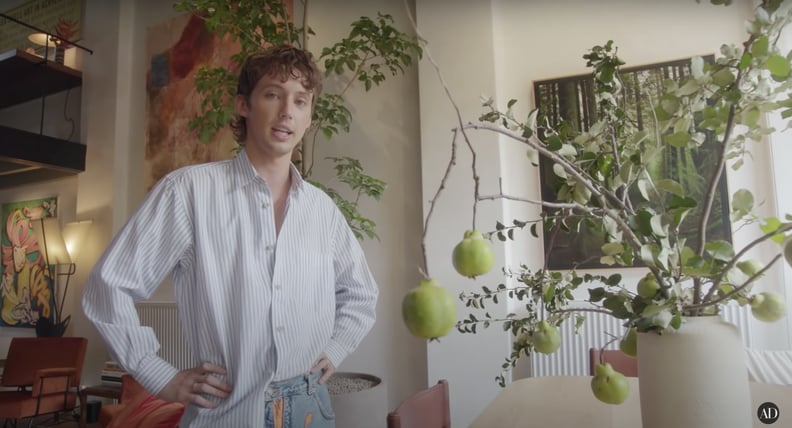 YouTube | Architectural Digest
Troye Sivan's sunny Melbourne home combines the retro vibes of the '70s with a blend of modern art that would definitely make this one of the coolest Airbnb's around — if it were on the market. The singer recently gave Architectural Digest a tour of the Victorian-era home and showed off a few of the ways he's made it his own. He also revealed the "dream home" was formerly a brick factory and a handball court before architect John Mockridge renovated it in the '70s, giving it the textured woodgrain walls, lofted cork board ceilings, floor-to-ceiling windows and angular design it has today.
"I've always worshipped the idea of home," Troye captioned a post on Instagram. "I wrote my first album when i left Perth at 18 and have longed for that feeling ever since. Always felt torn between special places and people, but not feeling like i really belonged in any of the environments i found myself in — until now, when i feel like i needed it most." Vintage decor, unique art pieces, and soft lighting add a tranquil yet artistic energy to the home, balanced out by the beauty of the oasis-like courtyard. Take a full tour of Troye's house here.
Watch Troye Sivan's Architectural Digest Open Door House Tour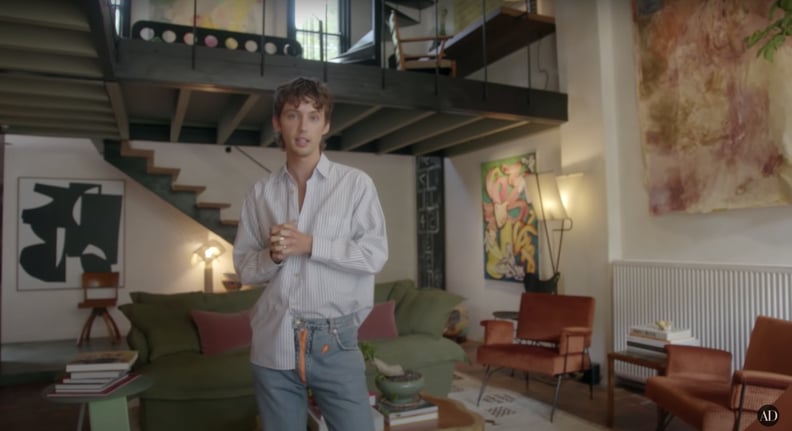 Troye Sivan's Living Room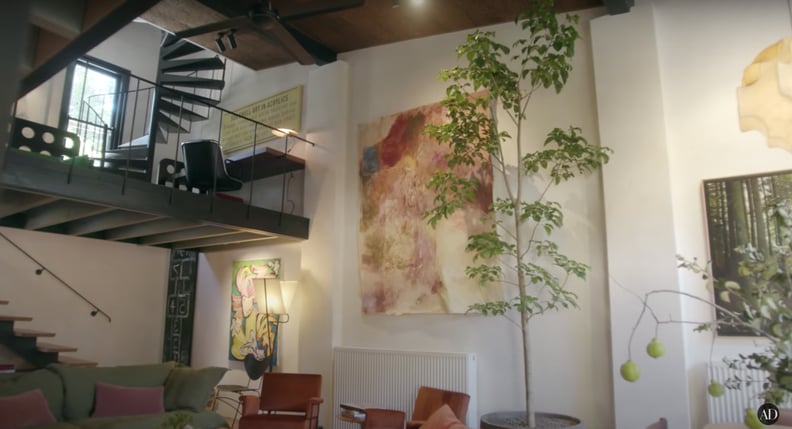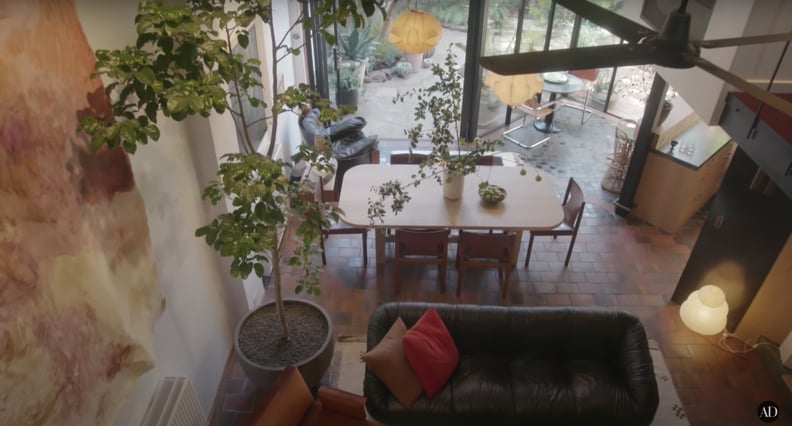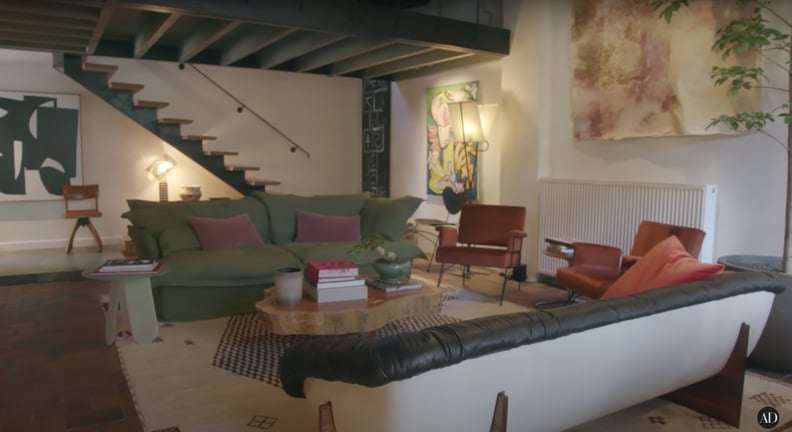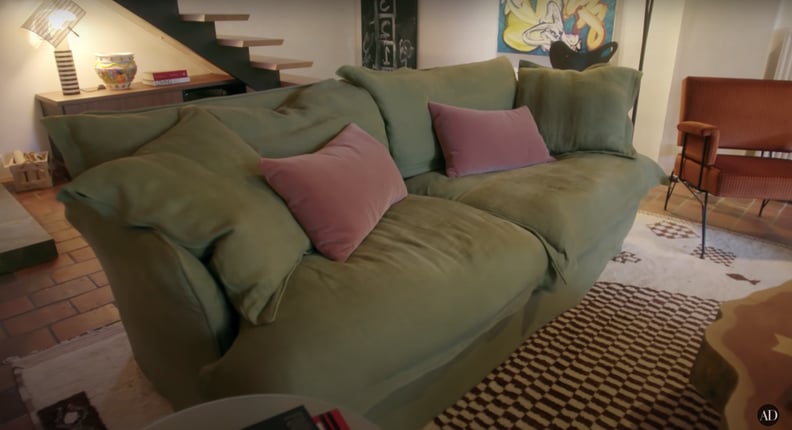 Troye describes his Maker & Son Sofa as the "comfiest couch in the world."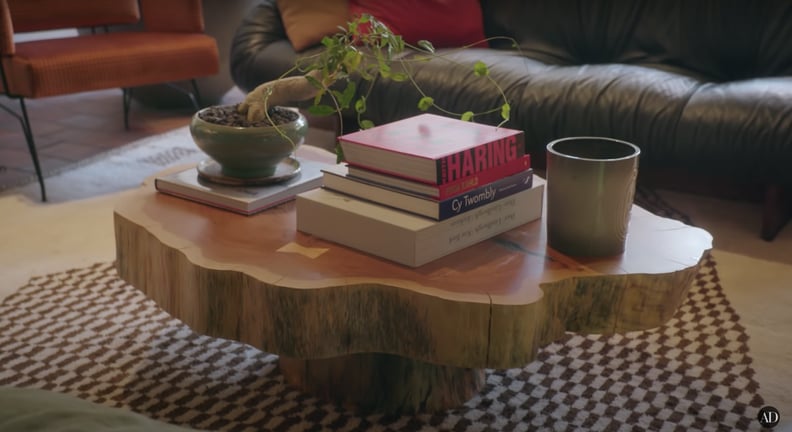 Troye's custom coffee table holds a bonsai tree and books featuring the works of Keith Haring, Freida Kahlo, and more.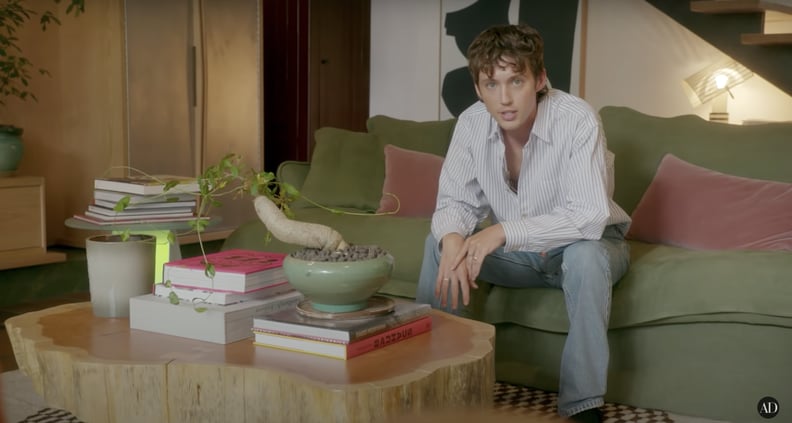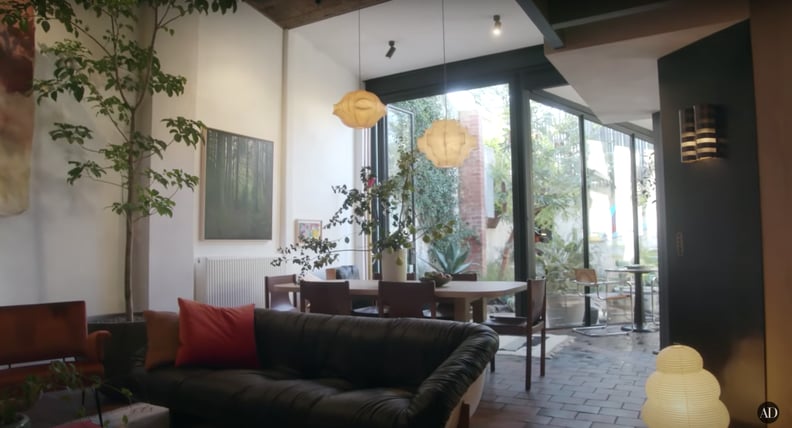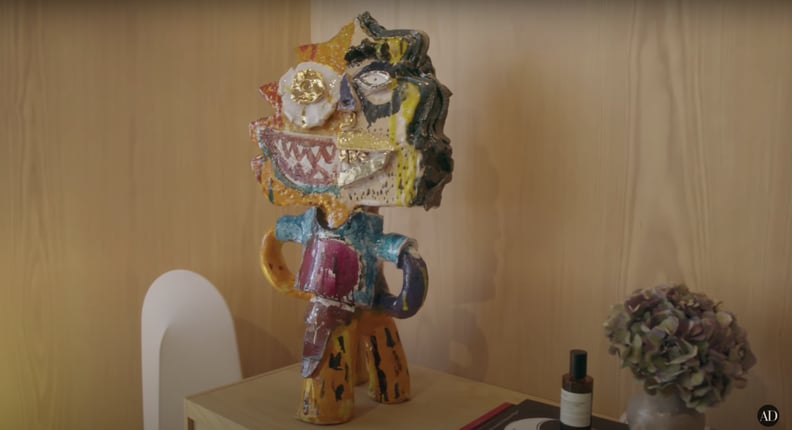 Troye's favorite art piece in his home is this colorful sculpture by Ramesh Mario Nithiyendran.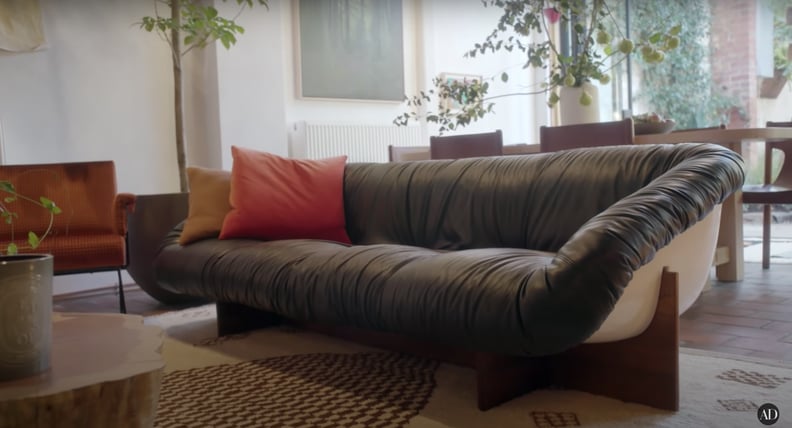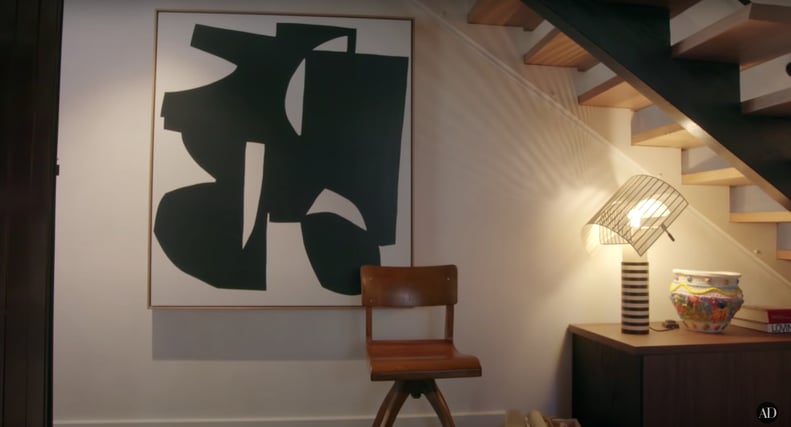 Troye Sivan's Lounge Area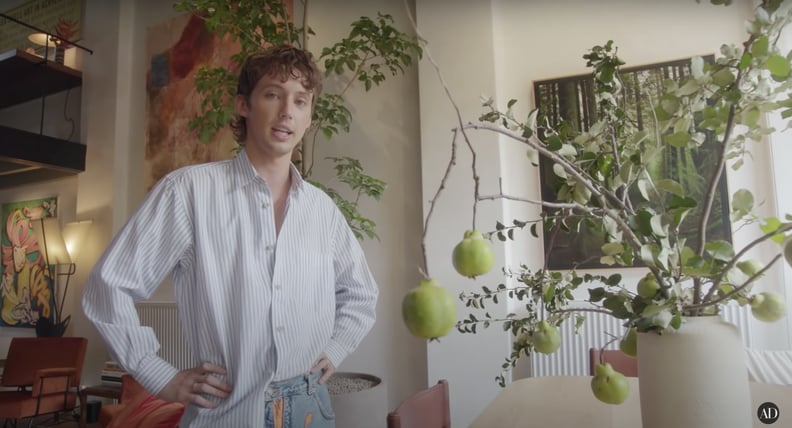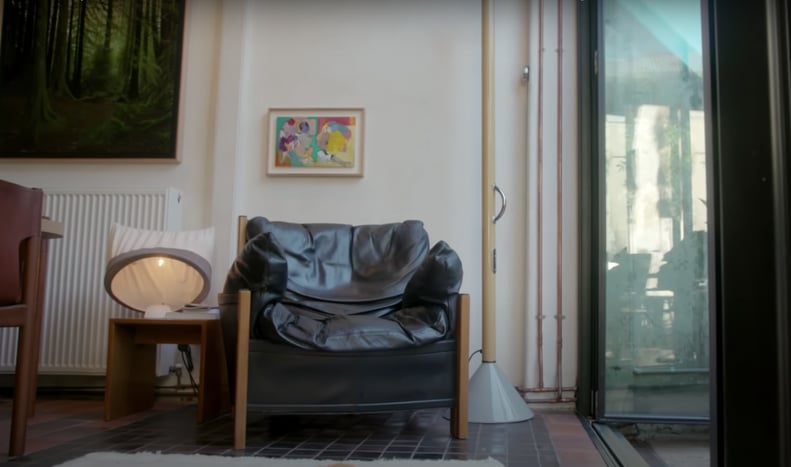 Troye's "reading nook" overlooks the garden and serves as a soothing spot for reflection and meditation.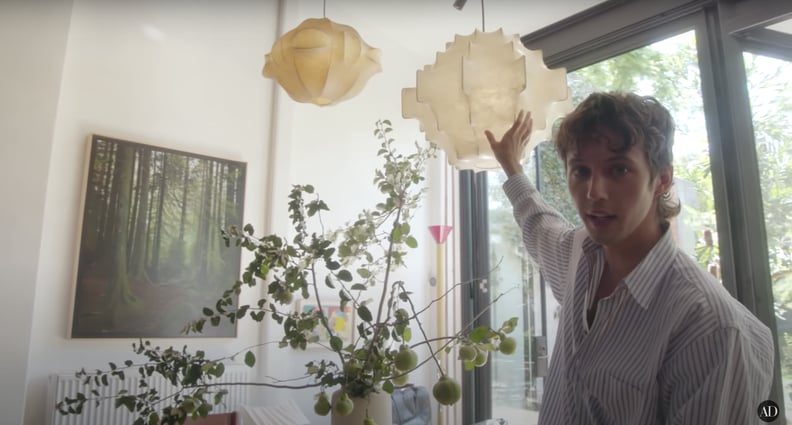 Troye makes a point of decorating his home with low light lamps of all shapes and sizes, including this hanging lamp he describes as having the feeling of "alien skin."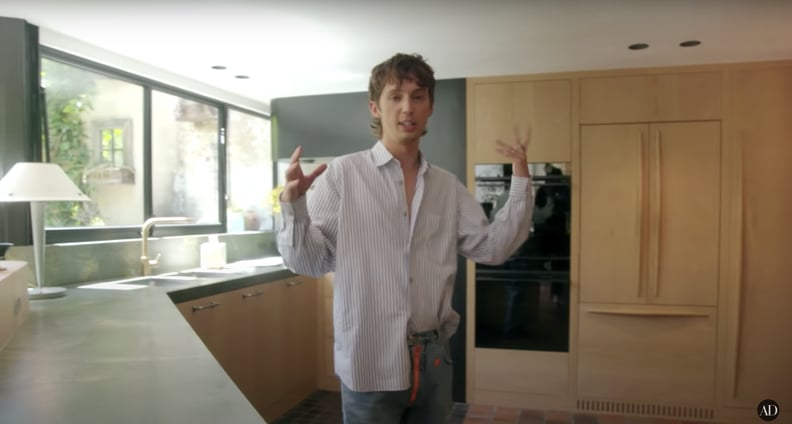 Troye Sivan's Retro Kitchen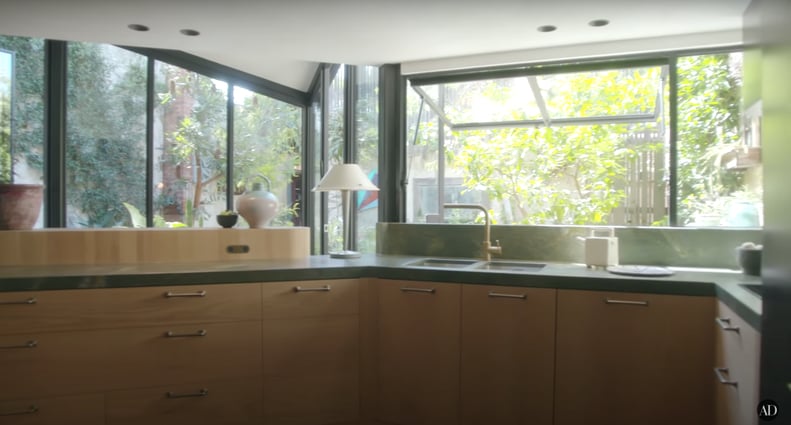 Troye describes the kitchen as one of his favorite parts of the house for its green stone countertops, the variety of materials, and large windows overlooking the garden.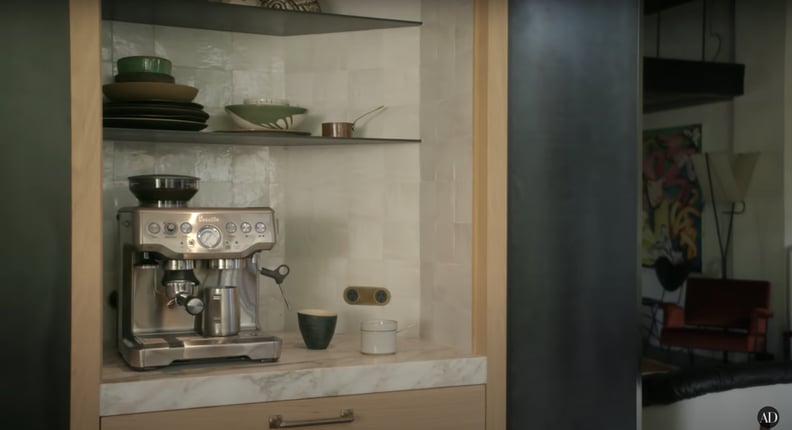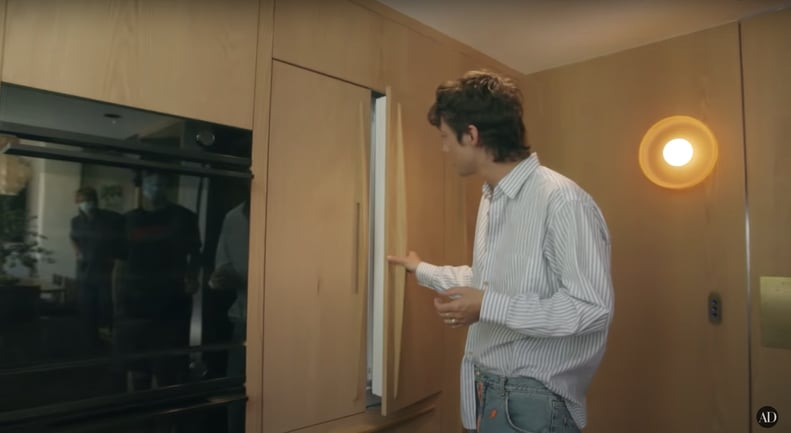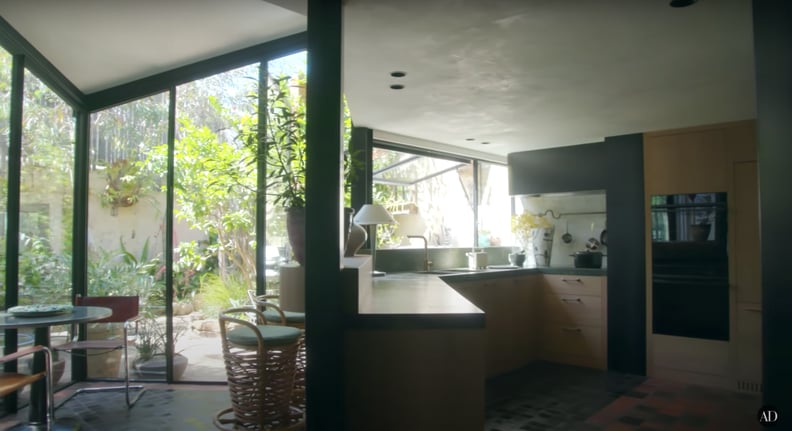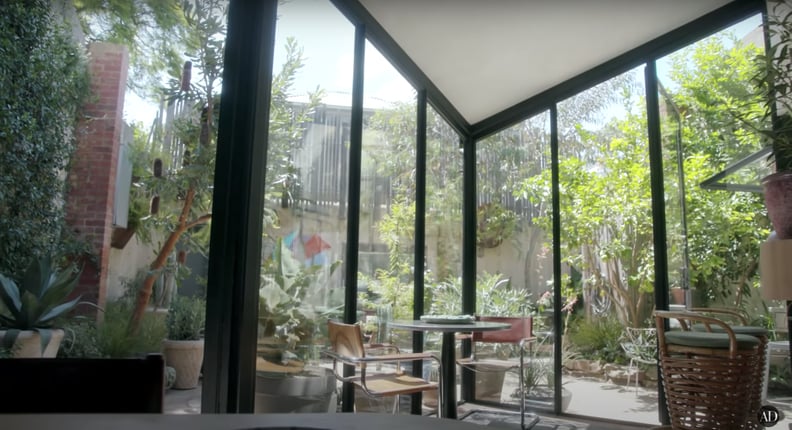 The floor-to-ceiling windows let in immense amounts of light.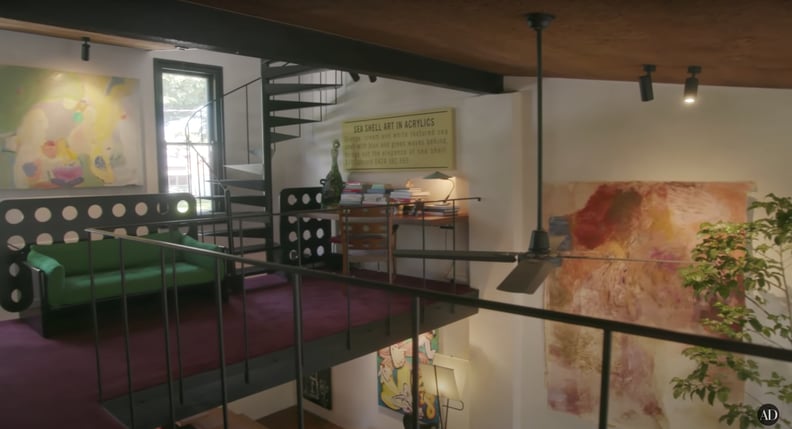 Troye Sivan's Loft
Upstairs, Troye has a loft overlooking the living area.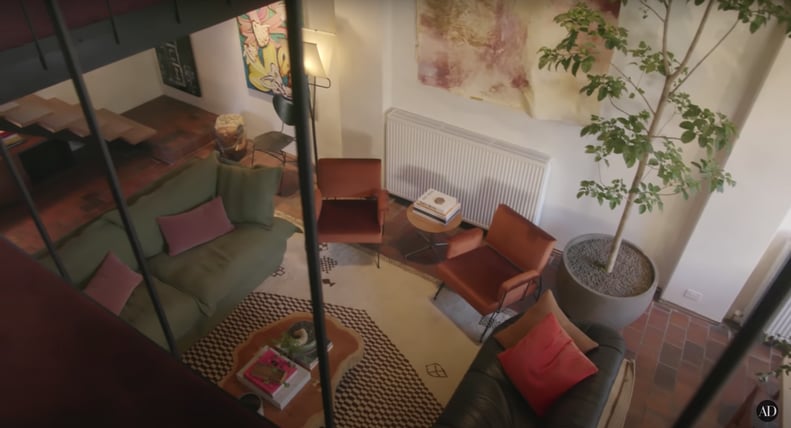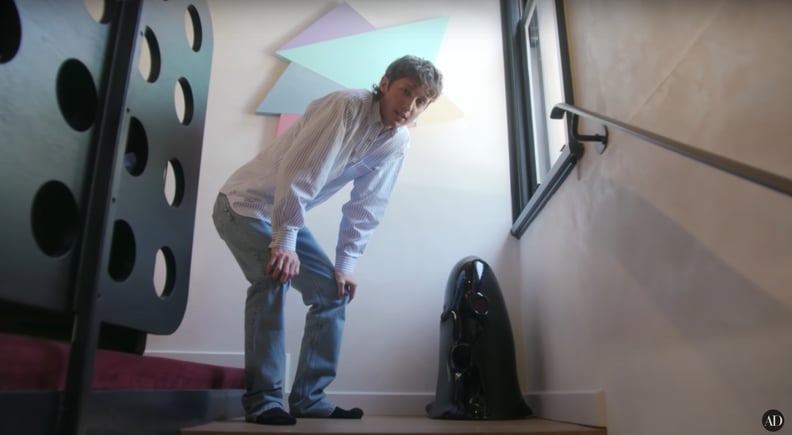 At the top of the stairs sits a handblown glass sculpture of a ghost by Nell.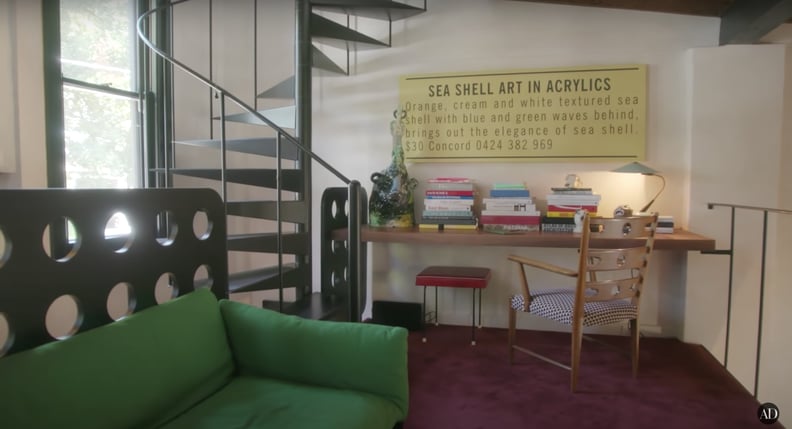 Troye's desk is piled high with books about David Bowie, Christian Dior, Andy Warhol, and more.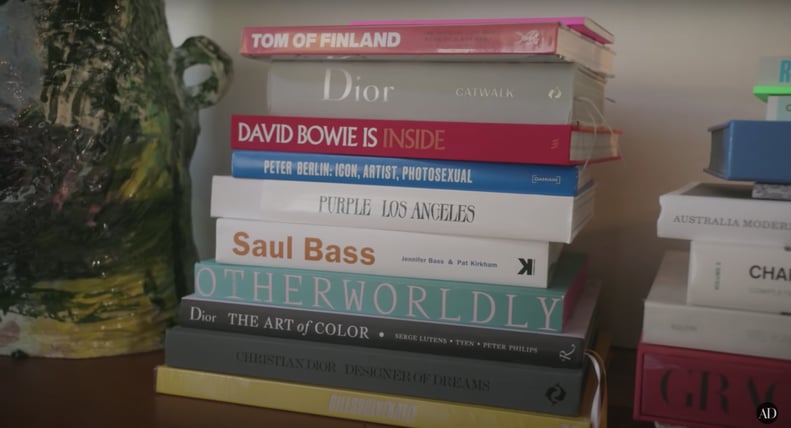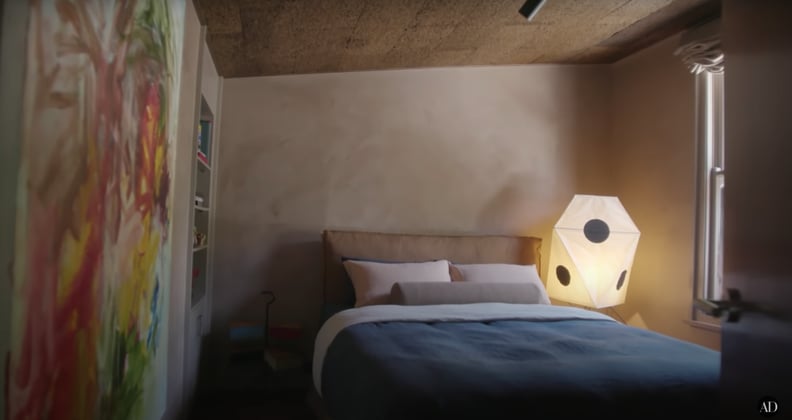 Troye Sivan's Guest Bedroom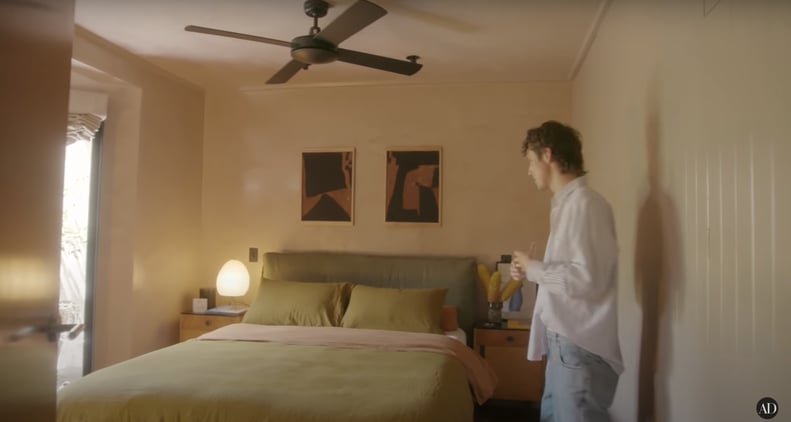 Troye Sivan's Sister's Bedroom
Troye lives with his younger sister, Sage. "To be able to live with her, give her a pretty room that she loves and that she can make her own has been so so so nice."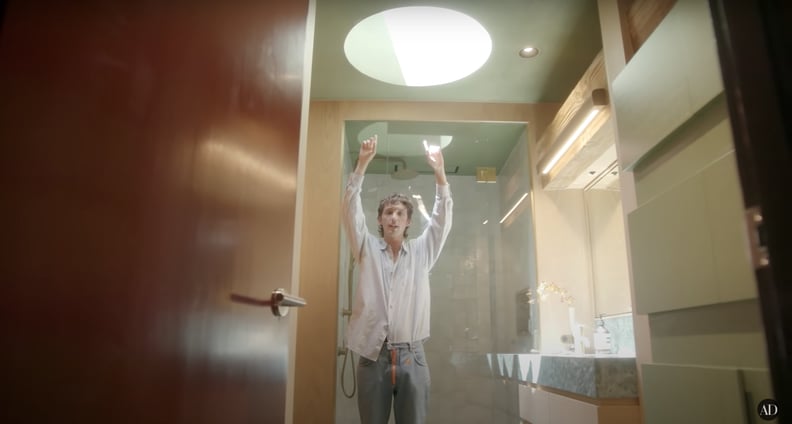 Troye's favorite room in the house is his sister's bathroom, where a skylight lets natural light pour in.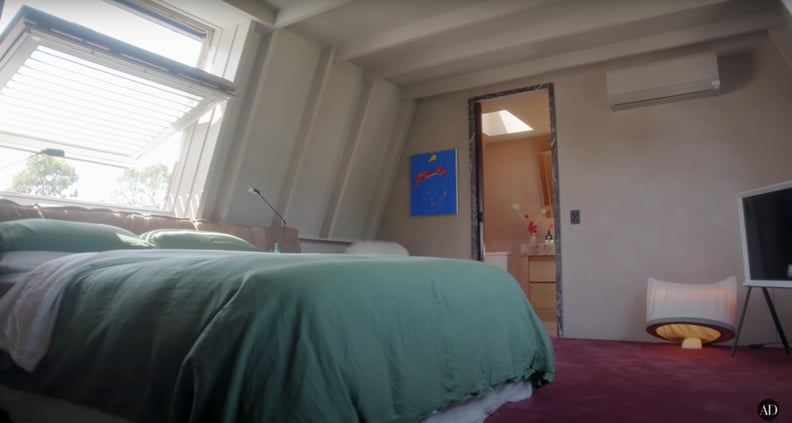 Troye Sivan's Bedroom
Troye spends most of his time at home in his room, where he opens the slanted windows to let in a cross breeze.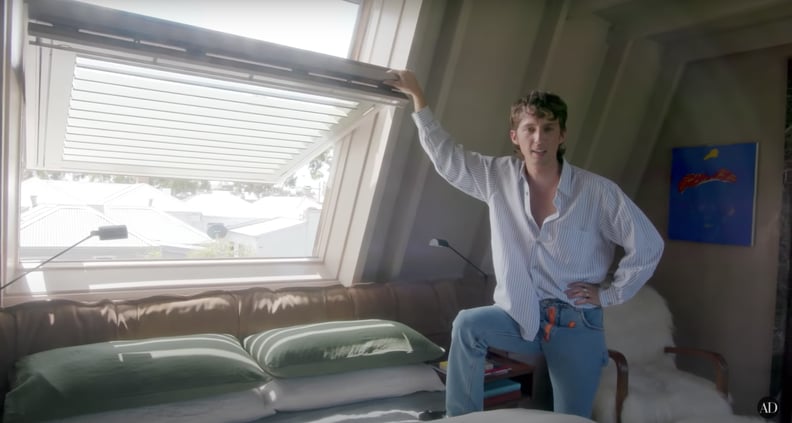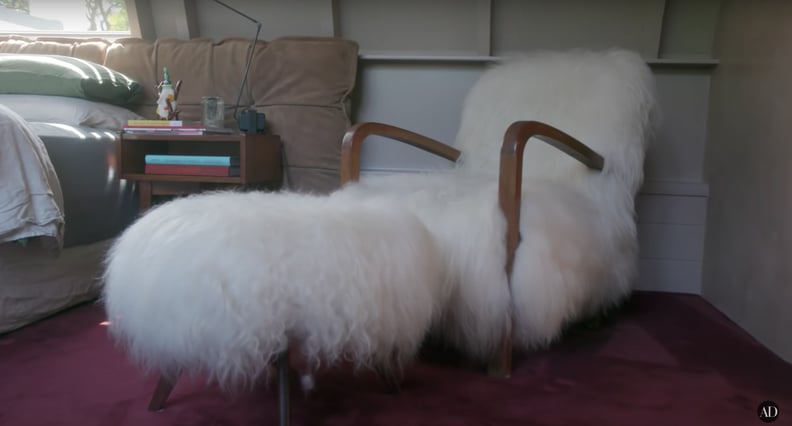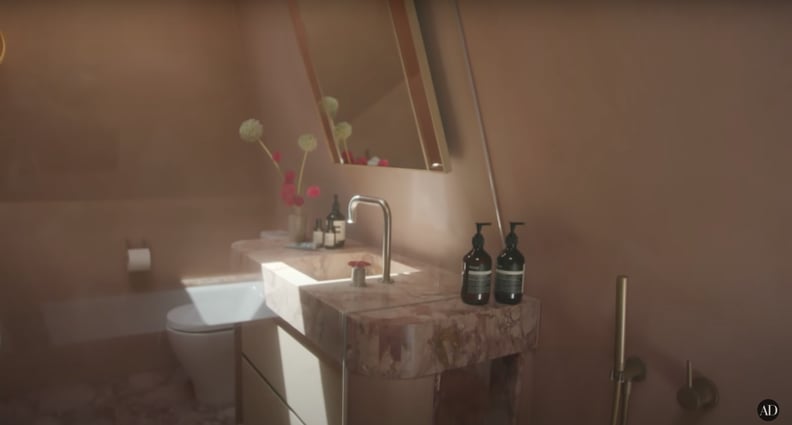 Troye Sivan's Bathroom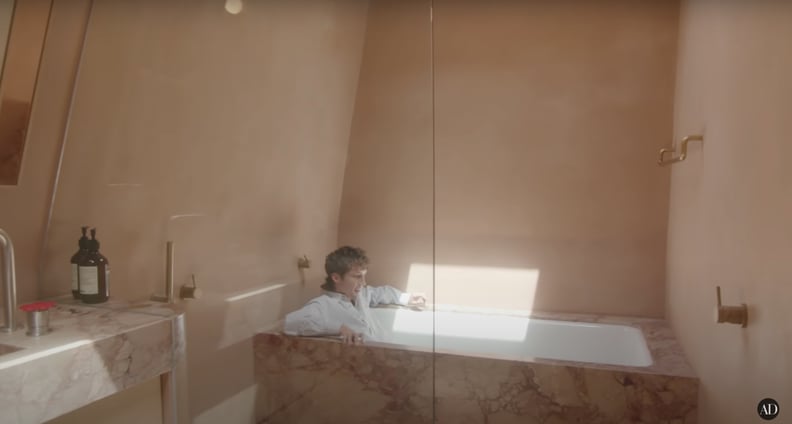 Troye removed the original closet from his bedroom to expand the bathroom and make room for a pink marble bathtub.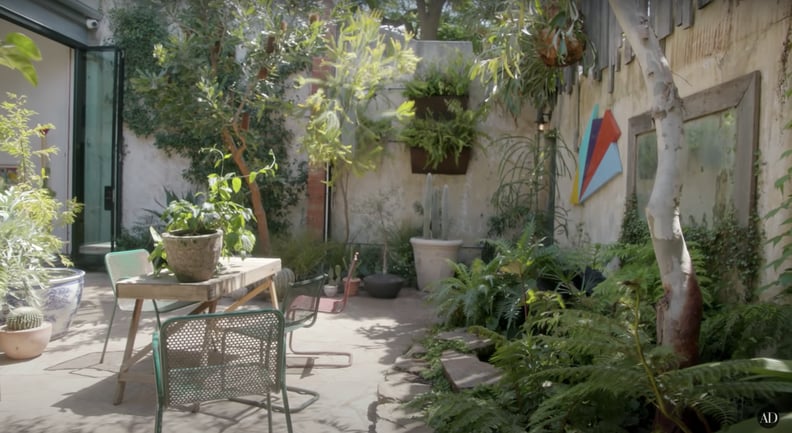 Troye Sivan's Courtyard Garden
"It's like paradise for me," Troye said of the garden. "I spend a lot of time out here watering the garden, taking care of the plants."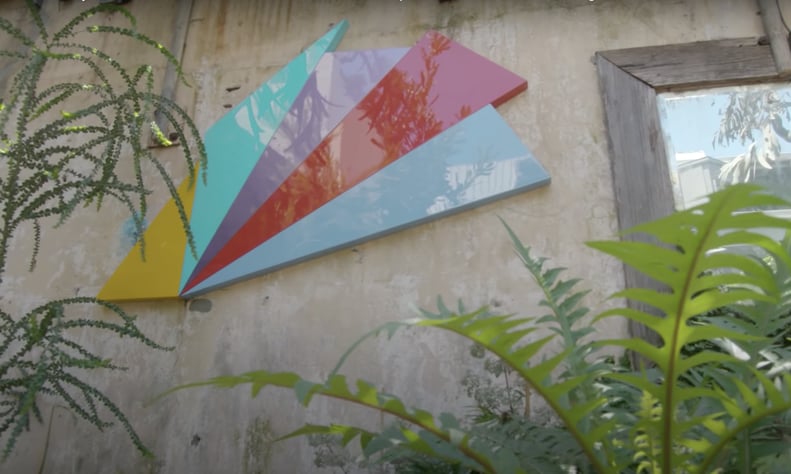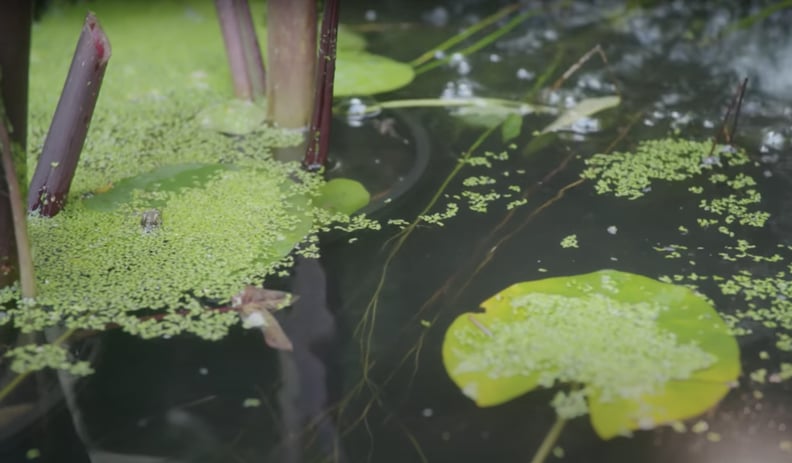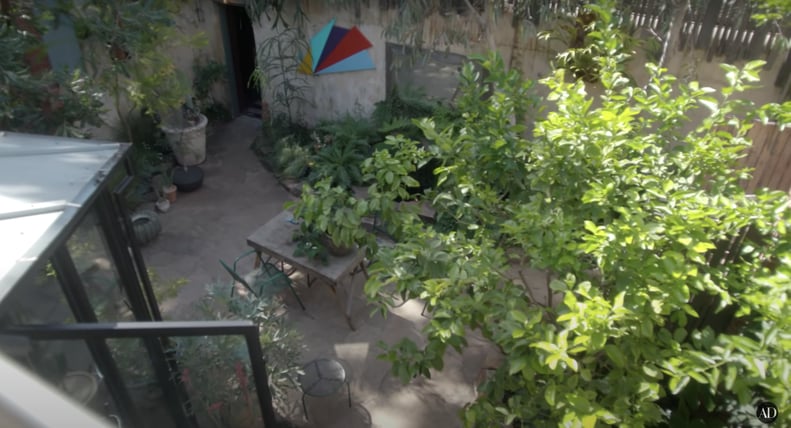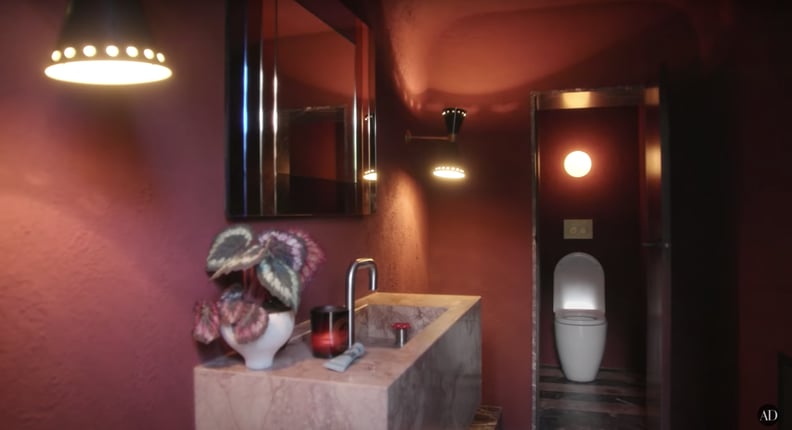 Troye Sivan's Garden Bathroom
Because he removed the original toilet from the kitchen area, Troye converted the wine cellar into a cavelike bathroom painted in the color oxblood to have a bathroom on the ground floor. "I think it's so dramatic and extra and I love it," he said.