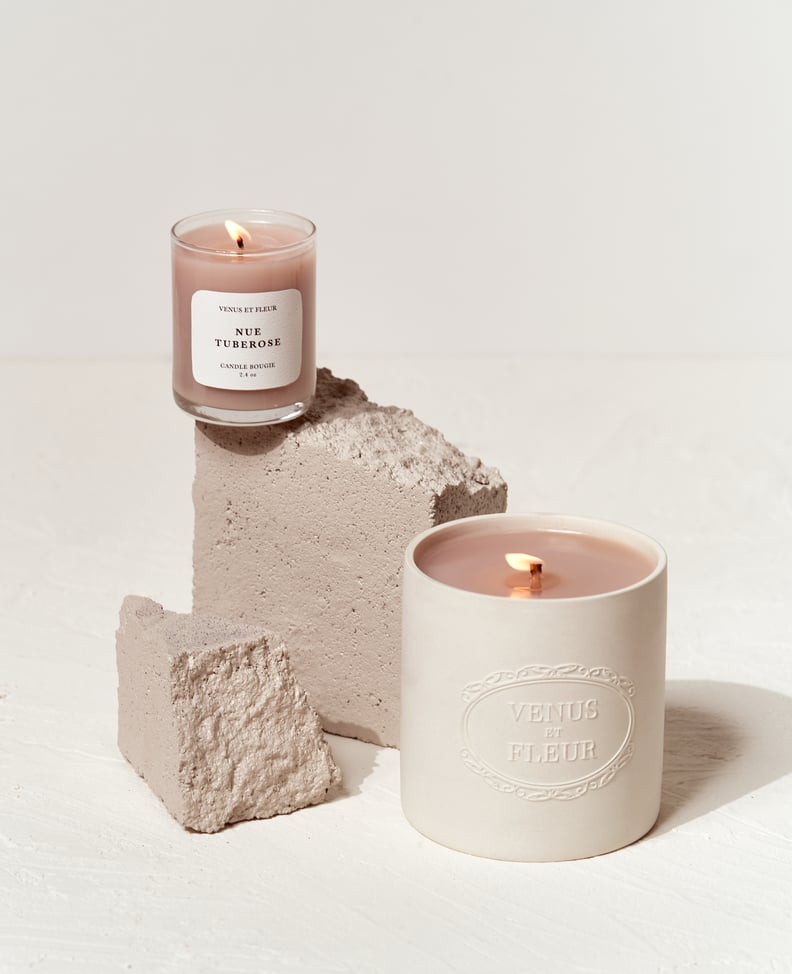 venusetfleur.com
As POPSUGAR editors, we independently select and write about stuff we love and think you'll like too. If you buy a product we have recommended, we may receive affiliate commission, which in turn supports our work.
Venus et Fleur's new candle, the Nue Tuberose ($39 for the 2.4 oz. votive, $129 for the 11 oz.), is a small joy that's on my mind this week. I love a candle that quietly doubles as an air freshener when it isn't burning, and this one definitely pulls its weight off hours. I keep it on my bedside and it makes my room smell faintly like roses (it's actually a mix of orange blossom, bergamot, freesia, and lotus, so it just smells nice). I burned the 11 oz. candle for hours the other night and it barely made an indent in the wax, so that 80-to-85-hour burn time checks out, too.
What's lovely, too, is that the bigger of the two sizes comes in the same signature porcelain that the brand uses to make flower vases for its Maison collection. I have the Sylvie on my bedside, so the two make a great pair. But, you can build on any Maison arrangement that comes in a porcelain vase and also have them match, which is always nice. The blush tone of the wax also perfectly matches Venus's Eternity Roses in Blush, so I'm kind of kicking myself now for not going with the all-blush set, but c'est la vie! By all means, though: learn from my mistake and go for the matching set, if you're into that. It's all very Emily in Paris, isn't it?
Read ahead to shop the Venus et Fleur Nue Tuberose in the 2.4 oz. votive and the 11 oz. candle.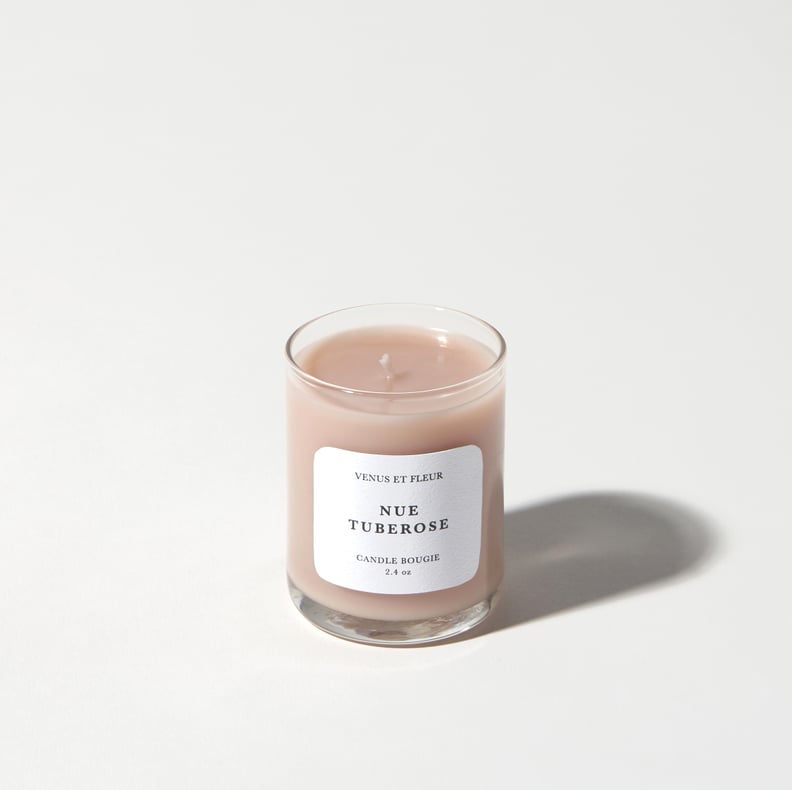 Venus et Fleur Nue Tuberose 2.4 Oz. Votive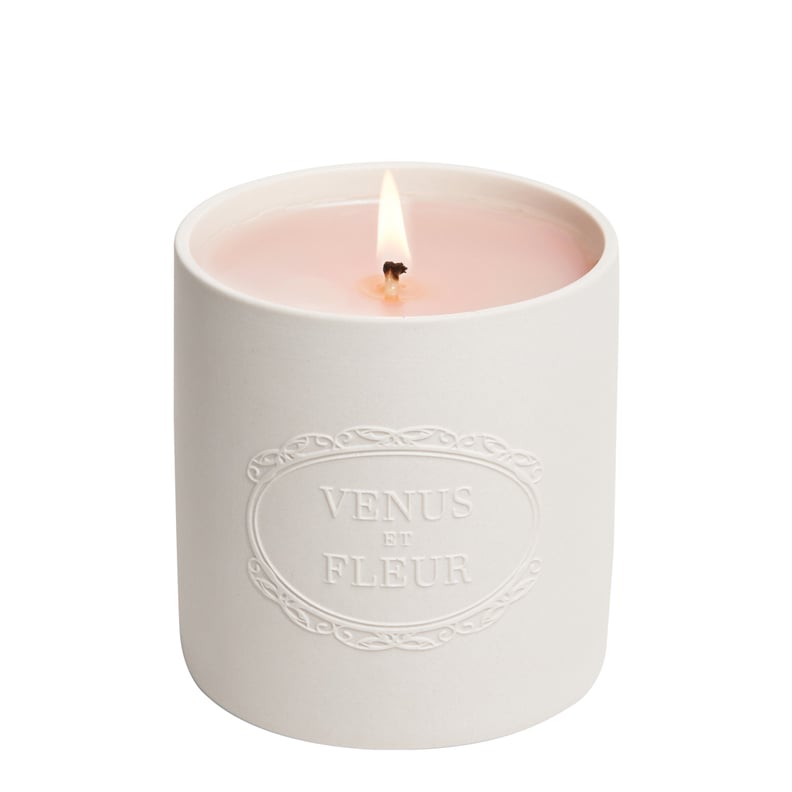 Venus et Fleur Nue Tuberose 11 Oz. Candle