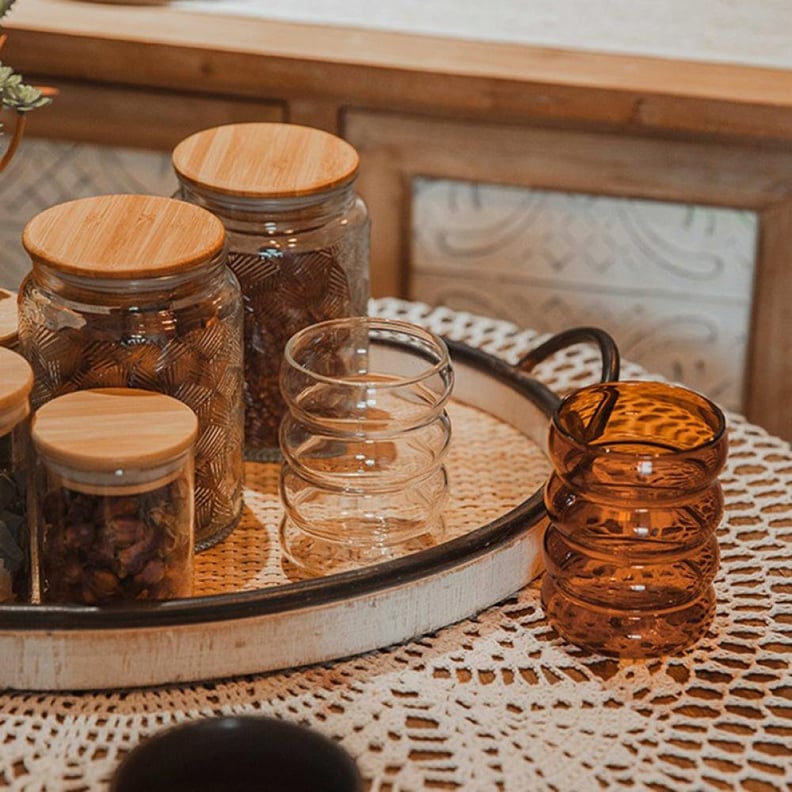 POPSUGAR Photography | Marisa Petrarca
Walmart
POPSUGAR Photography | Marisa Petrarca
Walmart
As POPSUGAR editors, we independently select and write about stuff we love and think you'll like too. If you buy a product we have recommended, we may receive affiliate commission, which in turn supports our work.
TikTok has convinced me that I need some new and exciting home goods for 2022, particularly stylish glassware. I keep coming across mood-boosting, retro-inspired designs on my favorite influencers' accounts that look like artwork — and I've been yearning to give my kitchen cabinets a boost of youthfulness. So you could probably guess my excitement when I came across fun bubble-shaped cups on none other than walmart.com. Dubbed the Ribbed Glass Coffee Mug ($18, originally $40), I fell in love with the quirky shape at first glance and knew I needed them in my life. I added two to my shopping cart and counted down the days until they arrived. Check out my full review to see if they were worth the hype, ahead.

What I Like About These Cups
As soon as I pulled these cups out of the packaging, I knew adding them to my virtual shopping cart was a good decision. Maybe I'm weird, but I cracked a smile as soon as I laid my eyes on them — they're really fun and anything but ordinary thanks to their elegant, bubble-ripple design. My first thought? "I want more."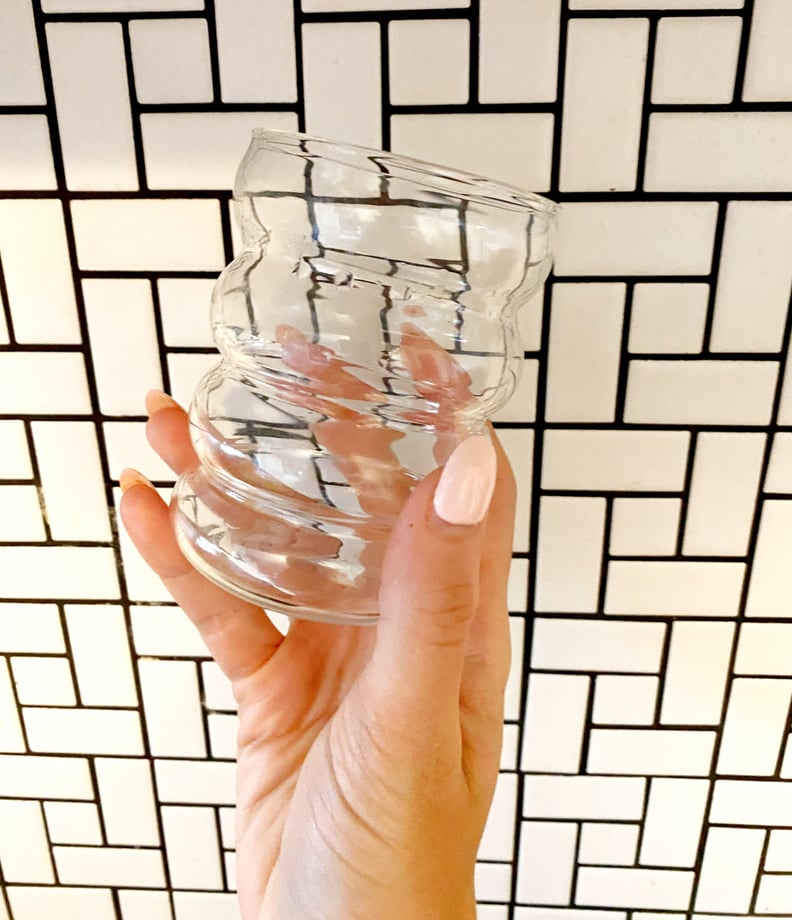 What's Worth Noting
An important fact worth noting is that these glasses are pretty small. (I was too wrapped up in how cute they looked to check out the size before purchasing.) They fit just under 300 mL of liquid, which, for context, is a little less than a whole can of soda (355 mL).
Another thing: these cups are sold and shipped from a third-party seller, which, in my experience, meant they took longer than usual to arrive on my doorstep. This wasn't necessarily a big deal, but it's something to keep in mind if you need them in a pinch.
And finally, the seller notes that these cups are made of borosilicate glass, which is resistant to thermal shock. In other words, it's more durable than other common glass and can be used to hold both cold and hot beverages.
Who Are These Cups Best For?
These cups are best for those who are looking to upgrade their glassware lineup with some chic additions. I've come across similar-looking ones for double the price from luxe retailers, but the thing is, no one's going to know the difference — I sure don't.
Additional Details
These glass cups also come in a vintage-inspired orange hue ($10, originally $20) if you've been meaning to jump on the colored glassware trend.
If you love them as much as I do, the brand also makes mini glass pitchers that are equally sophisticated.
Rating:
★★★★