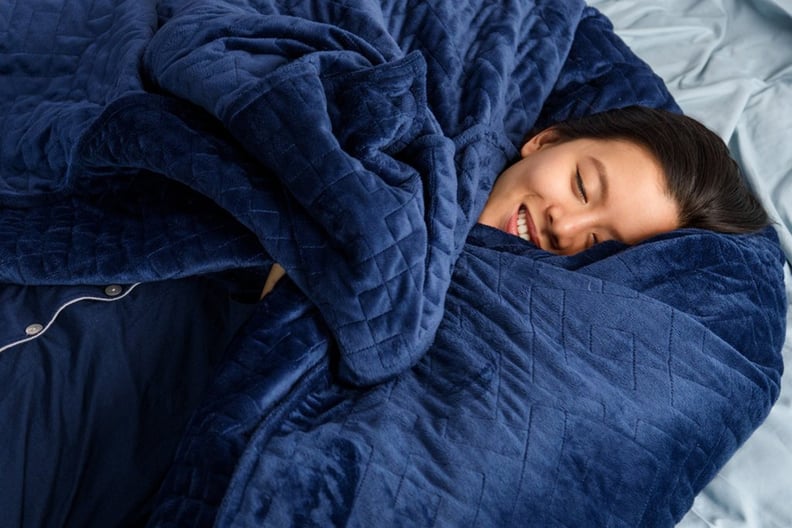 Every editorial product is independently selected by our editors. If you buy something through our links, we may earn commission.
Anxiety and insomnia are common problems these days, and while you could treat these issues by taking one of the many of drugs on the market, you can also try wrapping yourself in a weighted blanket. The deep pressure these blankets produce is akin to being embraced in a hug, which is said to stimulate the production of serotonin and endorphins, two naturally calming chemicals in the body. As a result, you'll fall asleep faster and stay asleep longer. Sounds incredible, right? There are a handful of weighted blankets on the market already (including the Swadl, Mosaic, SensaCalm, and BlanQuil), but a brand called Gravity has one of the most innovative and luxurious weighted blanket models out there.
"Taking design cues from renderings of gravity planes, we used the same grid-like pattern to evenly distribute the crafted poly pellets to specifically target pressure points throughout your body," the company said. To achieve the perfect seven to 12 percent bodyweight to blanket weight ratio, it's offering three different pound options made from nontoxic, food grade filling — 15-pound, 20-pound, and 25-pound — all retailing for $249. And unlike many of its competitors, Gravity's cover is a plush, ultrasoft fleece that comes in three different colors — a deep blue, granite gray, and cream. The 15-pound Gravity Blanket in Space Grey ($249) is available on Amazon, while the other options are available on the Gravity website.
Shop the various versions ahead, and prepare to get some much-needed zzz's.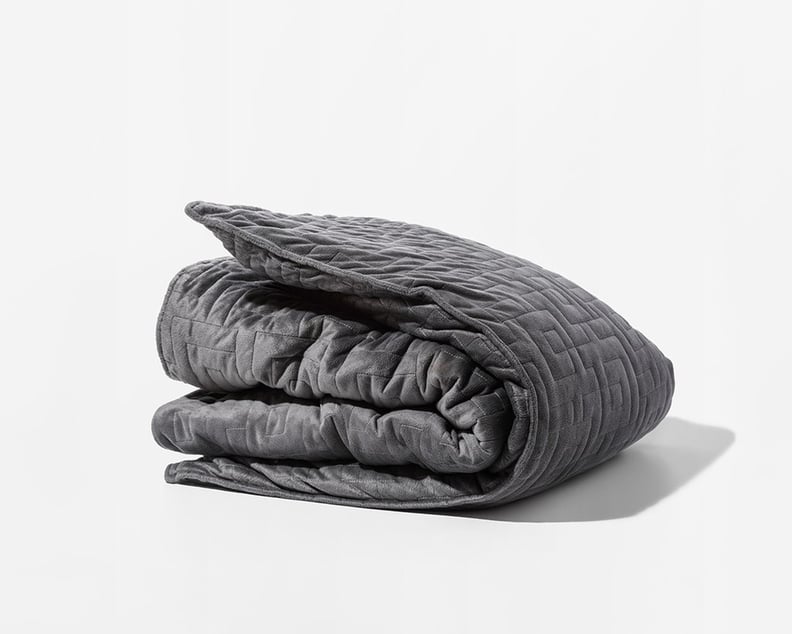 Gravity Blanket in Space Grey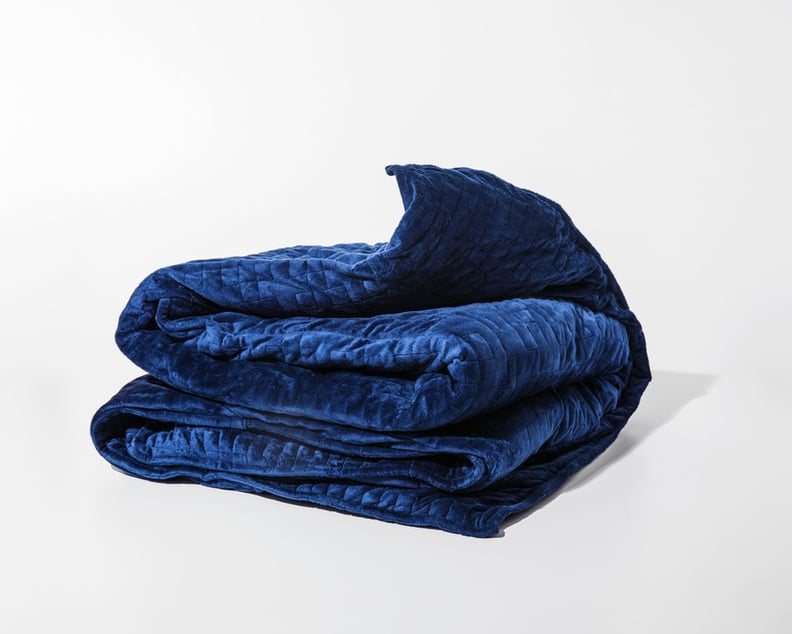 Gravity Blanket in Galaxy Blue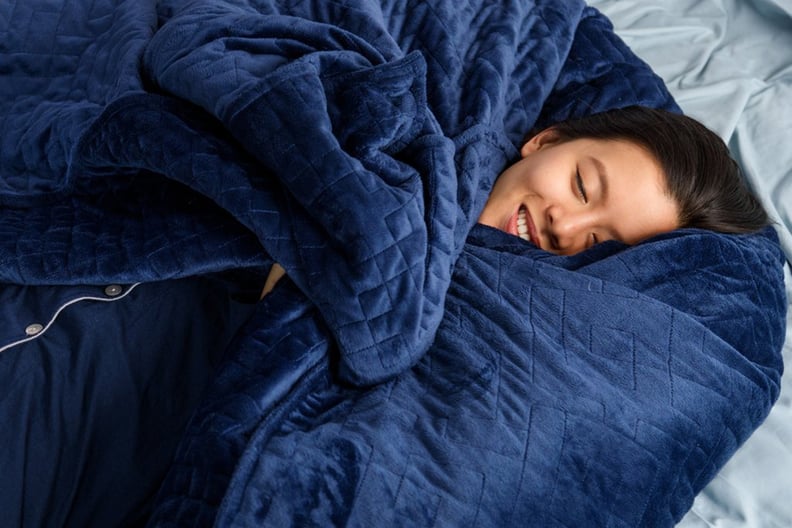 Gravity Blanket in Galaxy Blue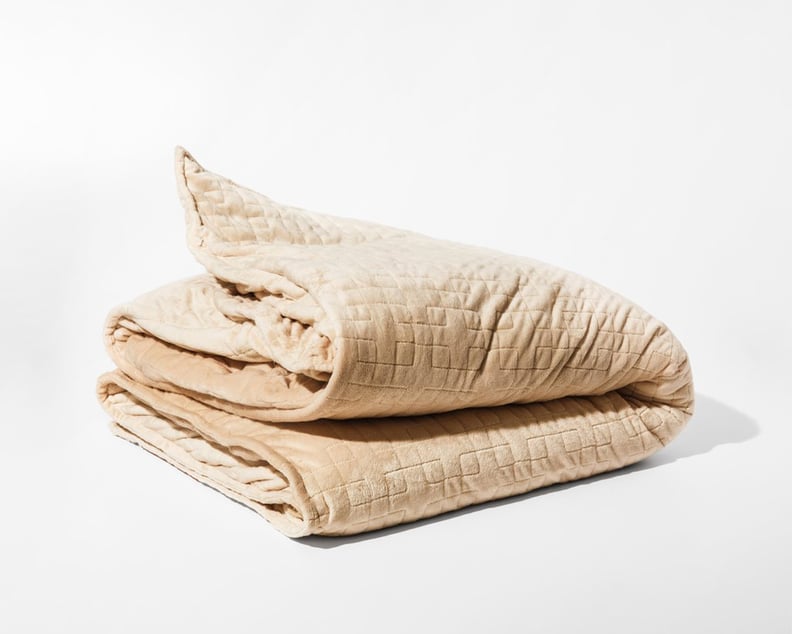 Gravity Blanket in Moon Ivory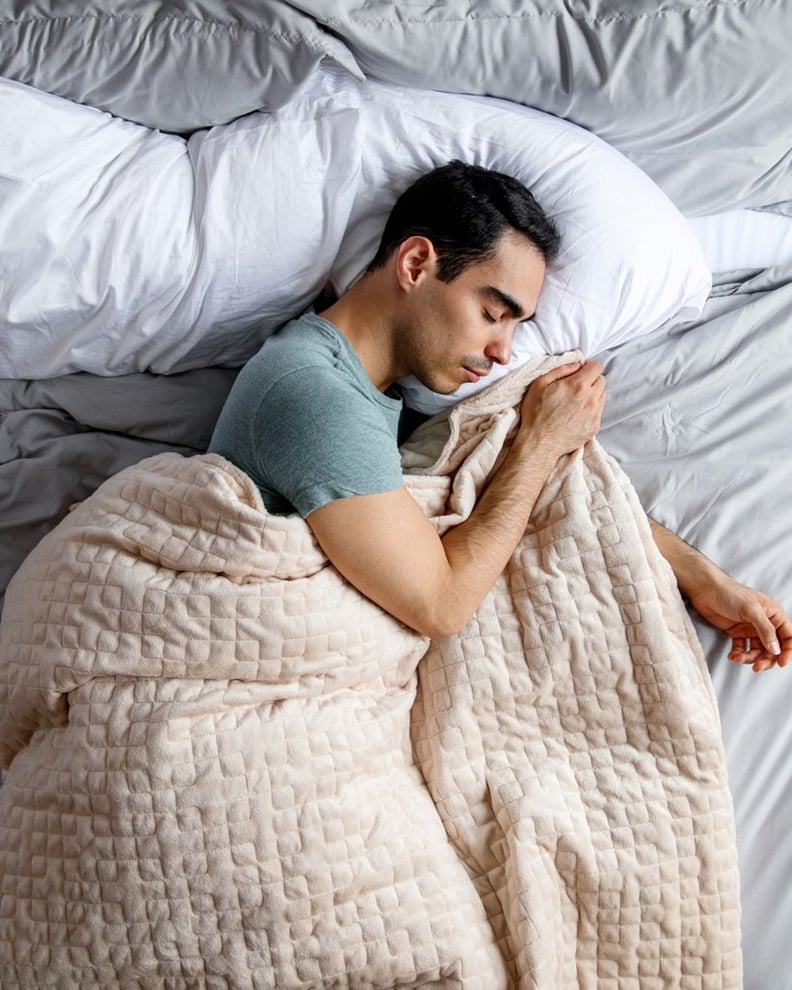 Gravity Blanket in Moon Ivory