10 Shockingly Normal Things You Can Spot Inside Will and Kate's Palace
When President Barack Obama and the first lady stopped by Kensington Palace on Friday, we couldn't help but get excited over the royal visit. It's rare to get a glimpse inside the palace's private living quarters — and even rarer to see Prince William and Kate Middleton in their home environment — so we were of course eager to scan the snaps of the Obamas with the royal family posted on Twitter. Once you get past how adorable Prince George looks on the rocking horse Barack gave him when he was born (that little bathrobe!), you'll notice the stylish mix of traditional and modern decor around the room. If you've always wondered how Will and Kate live or what their personal style is, then you don't want to miss the 10 surprisingly normal items we spotted inside their palace home below.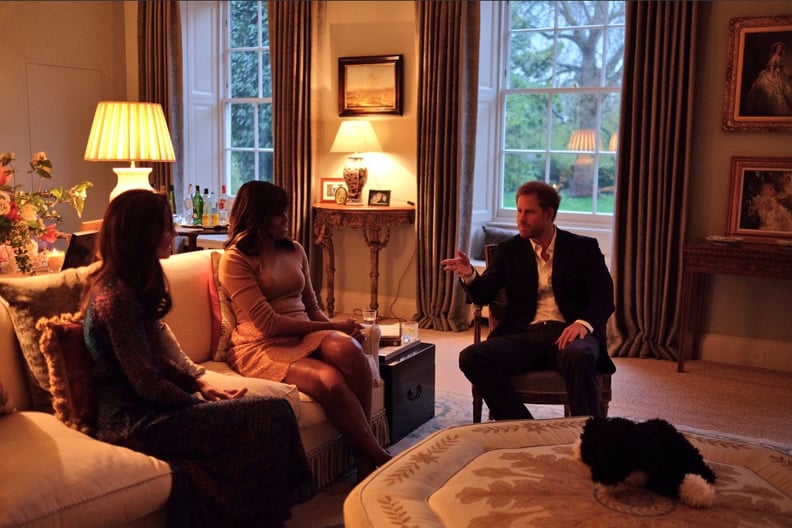 Bottles of alcohol: The royal couple seem to be Smirnoff drinkers.
Heavy window treatments: Traditional patterns give a nod back to the more-than-a-century-old palace's roots.
George's stuffed animal on the ottoman: Even royal kids leave their toys everywhere.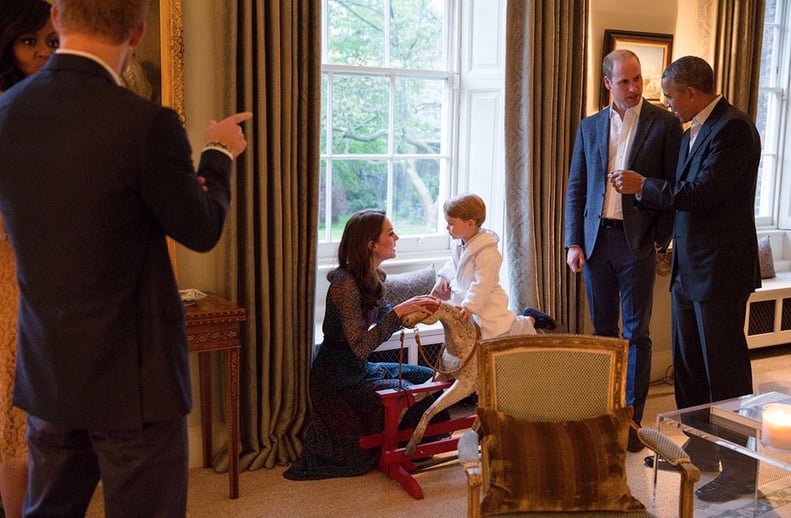 Acrylic side table: Will and Kate prove they're a new kind of royal family with this modern, on-trend piece.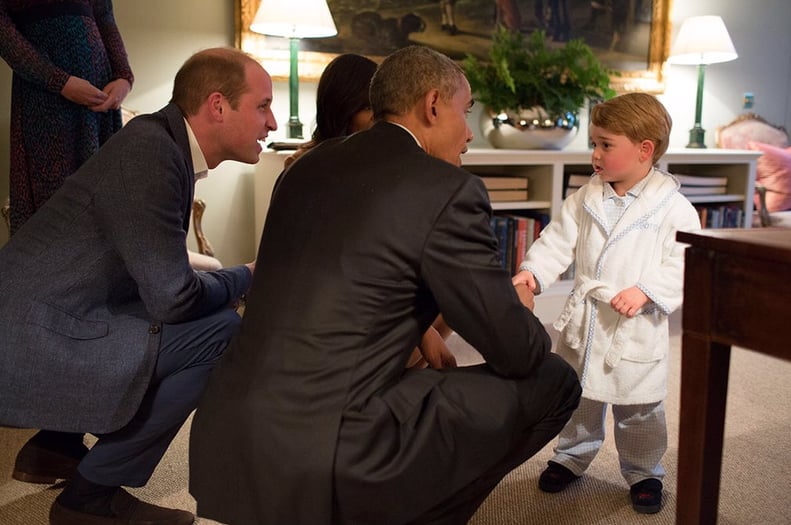 Lots of books (as decor): On shelves, atop side tables, this couple loves to read and decorate with books.
Double lamps: A simple yet eye-pleasing choice.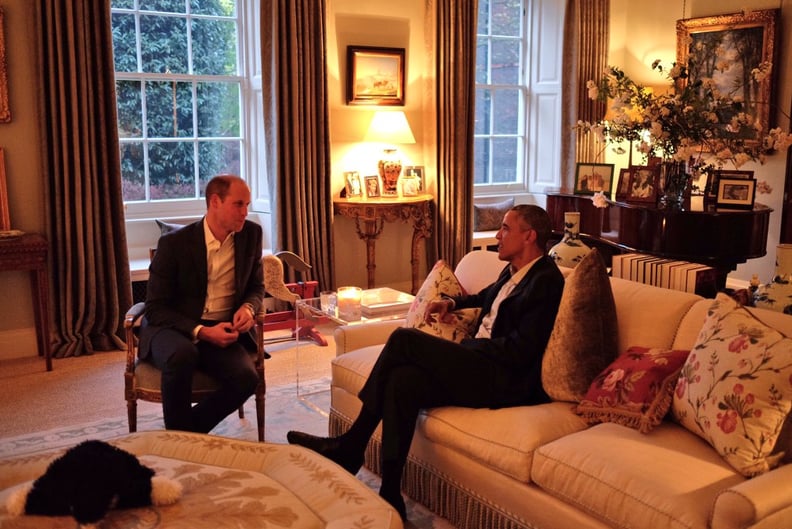 Family photos: A royal family has to show its epic family tree.
An oversize floral arrangement: We love how they chose to decorate the grand piano rather than leave it bare.
Tassels: A subtle touch that gives the couch a little something extra.
Floral pillows: Cozy and inviting, the abundant throw pillows complement the flower arrangements throughout the room.
Although luxurious when pieced together, individually the decor items aren't so different from what we have in our own homes. Considering that the duke and duchess's address is Kensington Palace, we're surprised to see how normal their style really is!