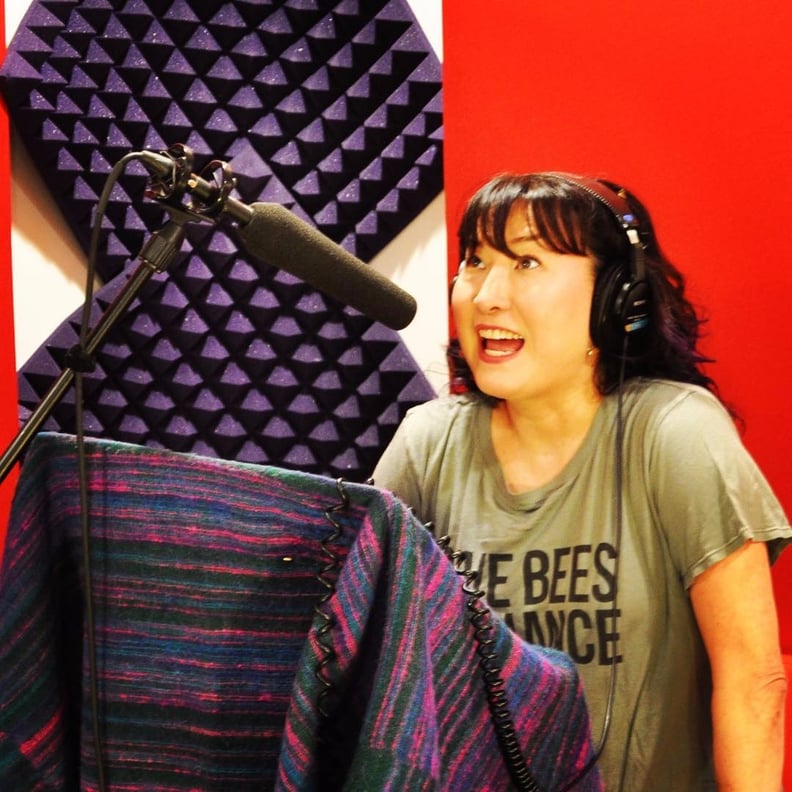 Through the many exotic locales, harried couples, exasperated real estate agents, numerous spinoffs, and hundreds of properties seen on HGTV's House Hunters, there's one constant: the soothing lilt of the narrator's voice. Until now, not much was known about this mysterious woman who is never seen on camera. House Hunters narrator Andromeda Dunker opened up to BuzzFeed for a revealing interview, and we learned that she might be even more fascinating than the show she's famous for! Check out six of our favorite facts from the BuzzFeed article ahead.
Her mother, an astrophysicist, named her for the Andromeda galaxy.
She recorded her House Hunters audition tape in five minutes while in her goddaughter's room with a blanket over her head.
She makes quilts to relax after a long day of speaking.
She speaks fluent English, Chinese, French, and Russian and started studying linguistics in college at just 15.
She records 10-20 episodes of House Hunters every week.
She has two adorable pups and is married to a photographer and meditation instructor.