Everything You Want to Know About Kate Middleton's Interior Designers
Interior designers have always been used by the royals — William Kent was used by George I on Kensington Palace, while George IV favored Morel & Seddon for Windsor Castle. More recently, the queen employed Sir Hugh Casson to work on the Royal Yacht Britannia, while Prince Charles opted for a Robert Kime revamp at Highgrove after his divorce. Kate Middleton, however, favors new kid on the block Ben Pentreath, who is known for perfectly blending antique elements with contemporary design.
It's been three years since the Duke and Duchess of Cambridge moved into Kensington Palace and 18 months since they set up home in Anmer Hall — find out who helped them put their own stamp on these two royal residences below.
Kensington Palace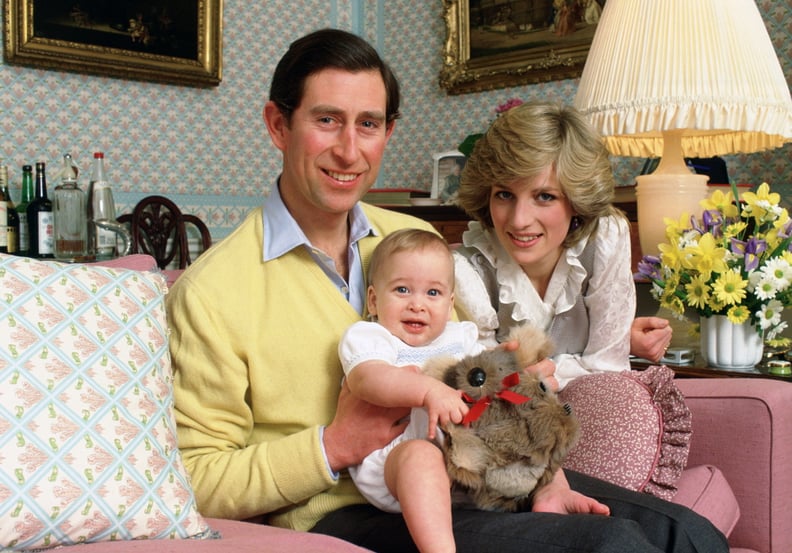 When new bride Princess Diana wanted to spruce up her marital home of Kensington Palace, she employed the services of interior designer Dudley Poplak. He had been recommended by her mother, and under his watchful eye the drawing room was furnished in sorbet shades, the sitting room had a watercolor palette, and the young Prince William and Prince Harry's nursery featured a shabby-chic strawberry-print carpet.
Thirty years later, when the newly minted Duchess of Cambridge also found herself moving into the royal premises, she too set to work redecorating her new home. She, however, employed the services of Ben Pentreath, who had been recommended by her father-in-law, Prince Charles, after he worked on both the prince's Poundbury model village in Dorset and his Duchy of Cornwall estate.
Ben is a former student of The Prince of Wales's Institute of Architecture and has a background in art history from the University of Edinburgh. He started his own practice in 2004 and has two studios in London. Ben's book English Decoration, which was published in 2011, established his growing reputation as an author. He is also a regular contributor to the Financial Times and other journals. A sequel interiors book, English Houses, will be published in 2016.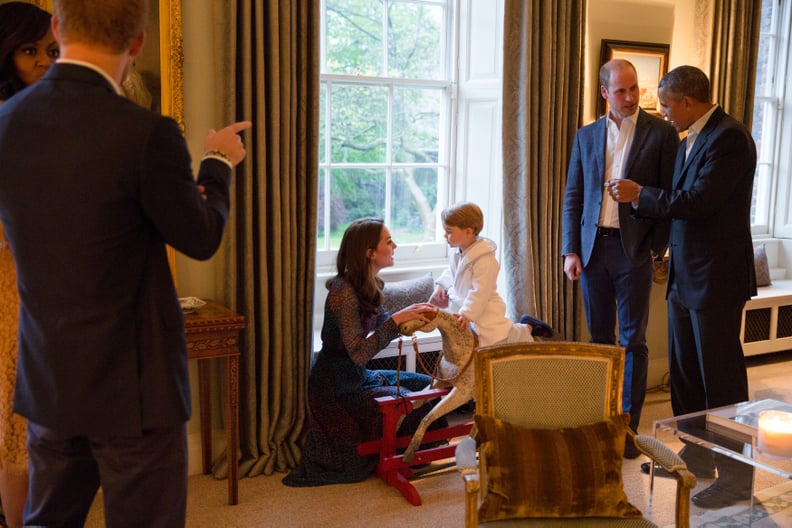 Kate and William's apartments in Kensington Palace hadn't been lived in for some time, and extensive work needed to be done on the electrics, plumbing, and roof, as well as having asbestos and lead paint removed. The cost of the work carried out was covered partly by taxpayers — since the property belongs to the state — and partly by private funds from the royal family. However, when it came to all decor, the costs were entirely covered by the royal coffers.
Ben chose a neutral palette with complementing washes of color for Kensington Palace. As seen in the pictures from the Obamas' recent visit, the design ethos features modern sofas and soft furnishings with older side tables and paintings, an oatmeal carpet with a large central rug, and an abundance of lamps.
Anmer Hall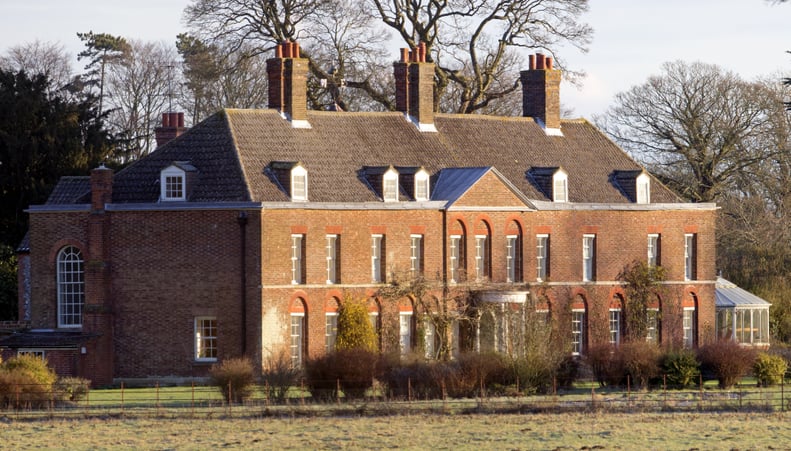 Ben was also employed to work on Anmer Hall, along with designer Anne Allen, who was recommended by Kate's mom, Carole Middleton. Kate was spotted out shopping with Anne on more than one occasion and also received advice from Carole, as well as her best friend, interior designer Emilia Jardine-Paterson. All influences favor a complementing blend of old and new, and so both Cambridge homes are a mix of tables, chairs, cabinets, and paintings from the royal collection — much has been amassed over the years, so Kate and William had their pick of whatever wasn't currently being used — while sofas, cushions, lamps, curtains, and beds are mostly new.