Even the prettiest of wrapping paper is short lived; no sooner do you finish folding corners, hiding tape, and tying the perfect ribbon than the receiver rips it open. Celebrity party planner Marcy Blum — who has planned weddings for A-list clients including Nate Berkus and LeBron James — has a few tricks for thinking beyond the roll — wrapping paper roll, that is. She teamed up with HomeGoods to share innovative ways to wrap gifts that are as beautiful as they are useful. Not only will you be wasting less, but you'll also be giving more and making every gift look like you went above and beyond. Plus, every stunning wrap job can be completed with affordable finds from HomeGoods. Check out this pro's six favorite ways to wrap a gift that don't involve paper ahead.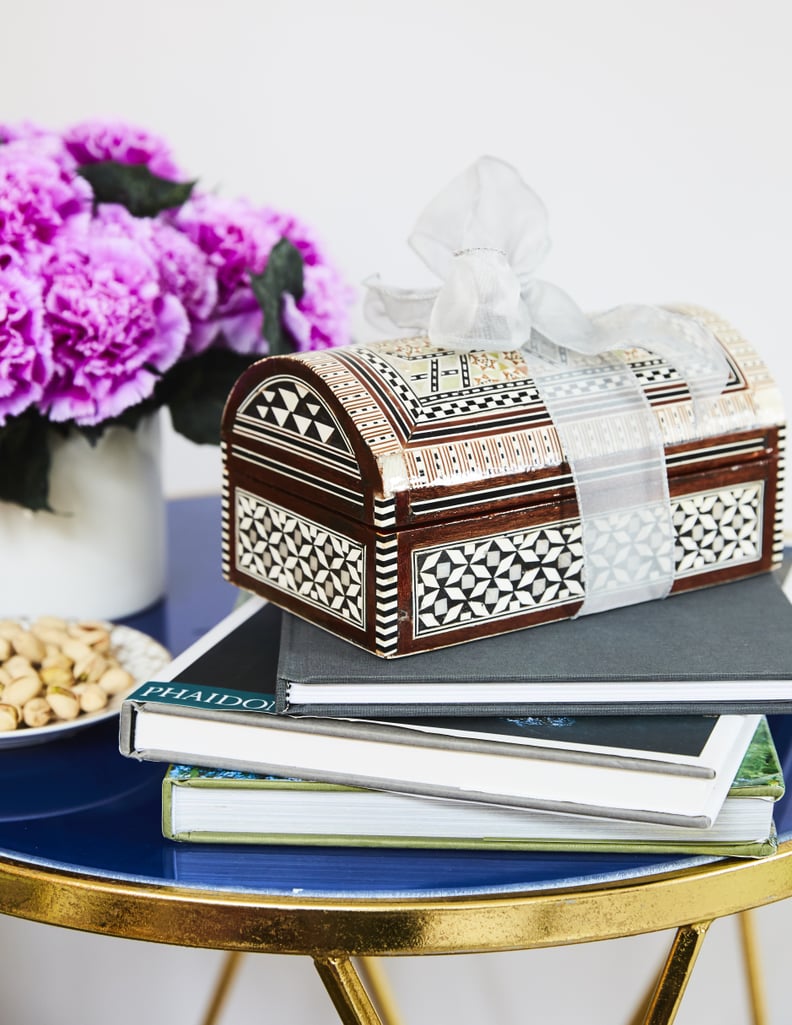 Decorative Box
In addition to providing elegant storage, Marcy says that decorative boxes can be the perfect vehicle for a present. She explained, "Pick up a decorative box and include your gift inside — all you'll need is a pretty bow to finalize your package!"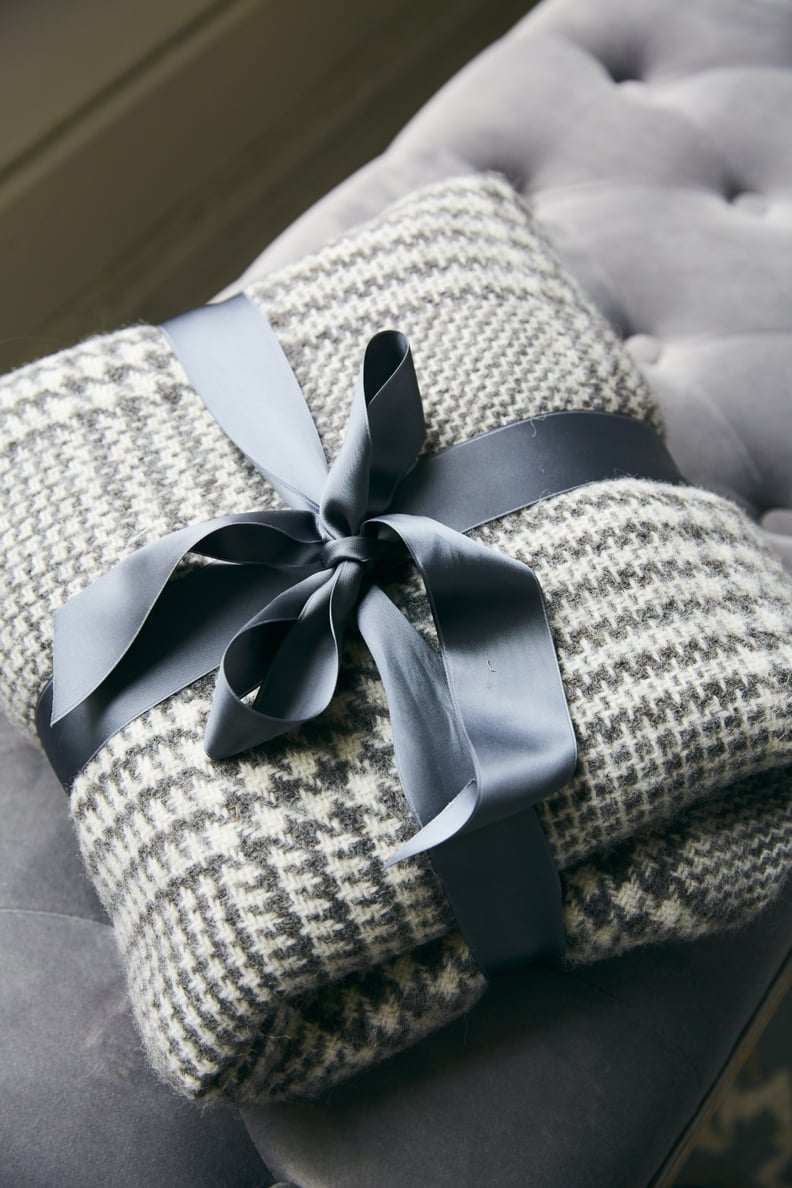 Woven Blanket
Marcy says your gift will go twice as far when the wrapping doubles as a bonus gift, like a woven blanket. "Forgo wrapping paper and tuck your gift into a soft, woven throw from HomeGoods," she said. "Tied up with a beautiful bow, it's the perfect bonus to your gift and saves you from having to throw away that mess of crumpled paper!" See exactly how she enfolds goodies into a throw blanket in this fun GIF.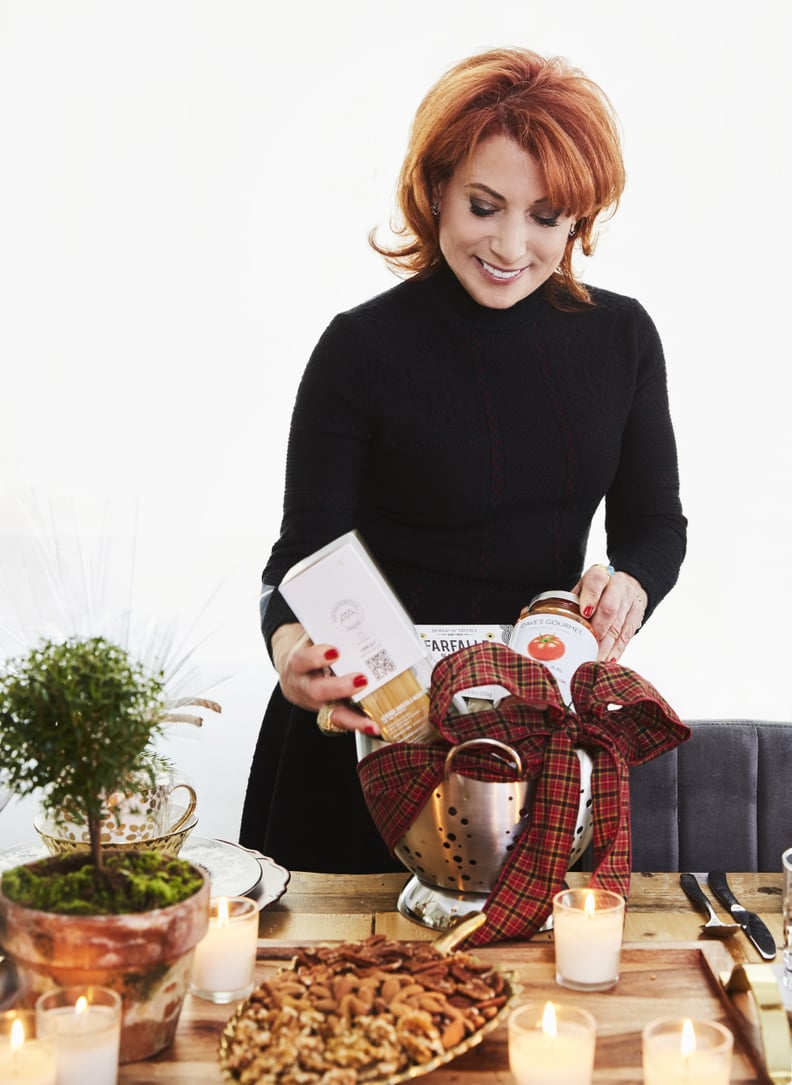 Kitchen Colander
Theme presents are favorites of Marcy's, especially as a host or hostess gift. She says they're fun for both the giver and the receiver. "Create an Italian-themed gift basket for your pasta-loving friend, and 'wrap' your gourmet food items in a useful colander!" she suggested. "A festive red ribbon will give the package a finished look."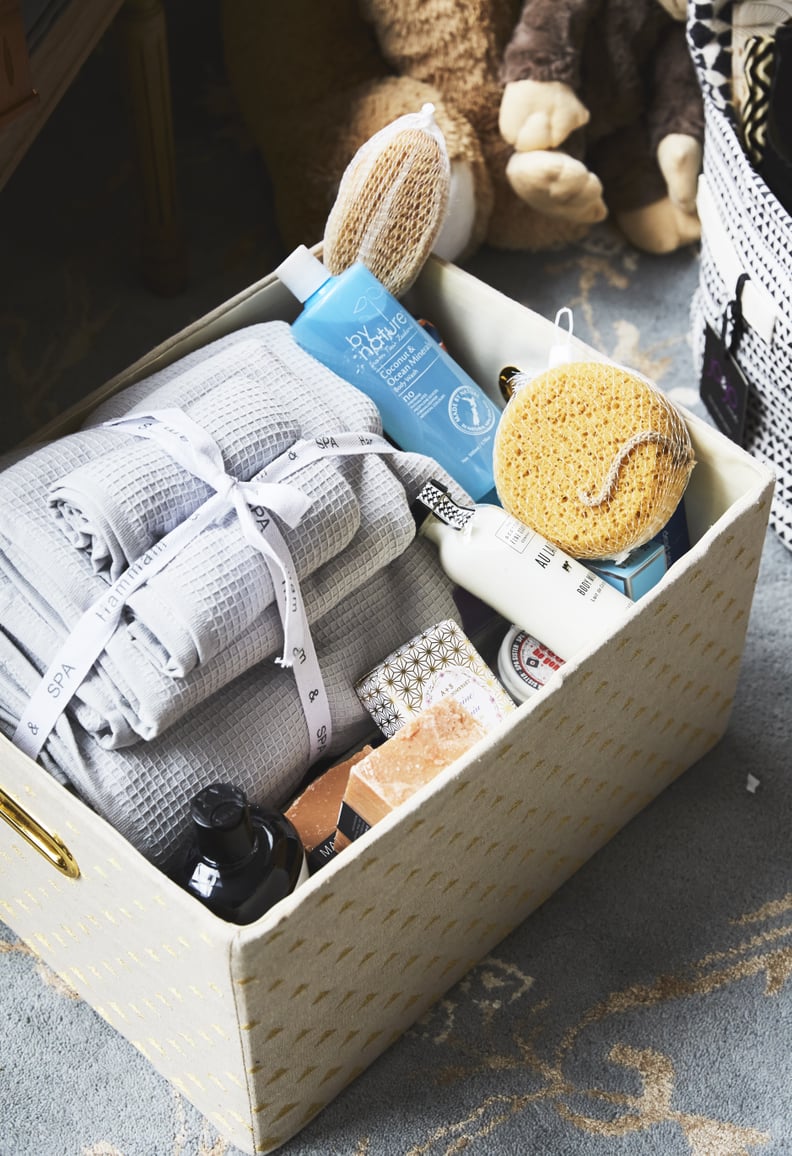 Cute Storage Basket
Baskets are great because they can hold multiple gifts at once, Marcy said. She loves them for assembling thoughtful gifts like at-home spa day gift baskets, which she fills with relaxing aromatherapy, essential oils, herbs, soothing tea, and a loofah. For a special touch, she recommended you "throw in a couple of magazines or a clipping of an article about DIY spa treatments."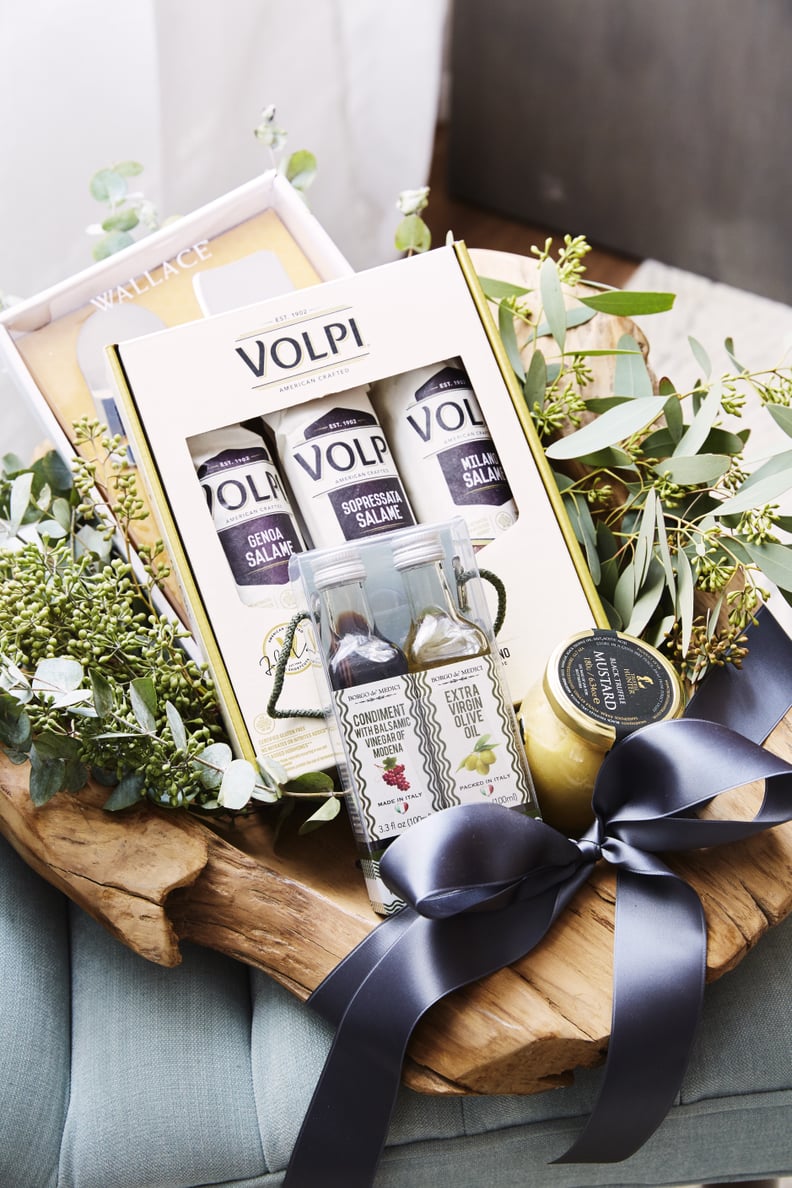 Wooden Salad Bowl
A gorgeous wooden salad bowl can hold a selection of savory gift items now and servings of salads for years from now. Marcy explained, "I love finding items that pair well together to create a gift that reflects thoughtfulness. I like to give gifts with an extra layer of personalization. . . . For example, a wooden salad bowl with olive oil and vinegar make a gorgeous gift when tied up with a bow."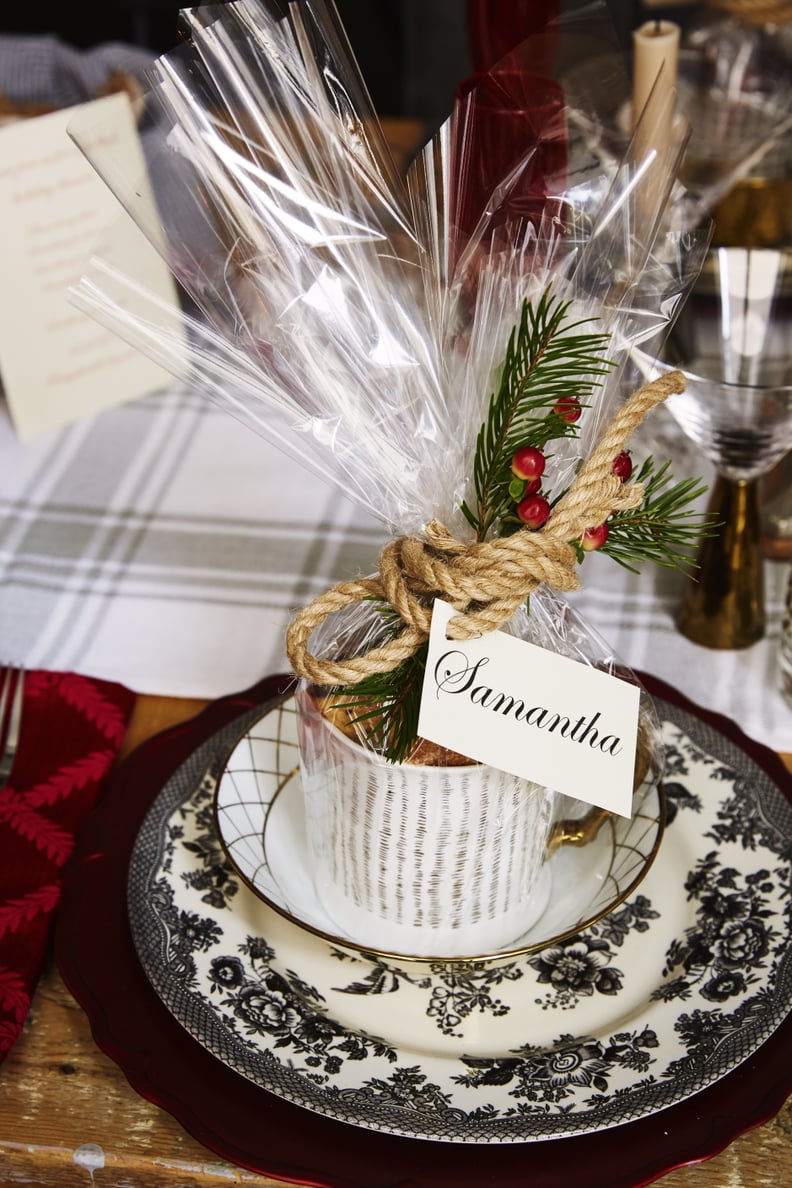 Coffee Mug
"Coffee mugs are the perfect catch-all," exclained Marcy. She loves using them to wrap stylish party favors. "They are the perfect addition to any place setting when you're hosting a holiday dinner, and guests get to carry home a sweet treat of their own afterwards!"