Alessandra Ambrosio Fitness Quotes About the VS Fashion Show
The Workout That's Getting Alessandra Ambrosio Pumped Up For the Victoria's Secret Fashion Show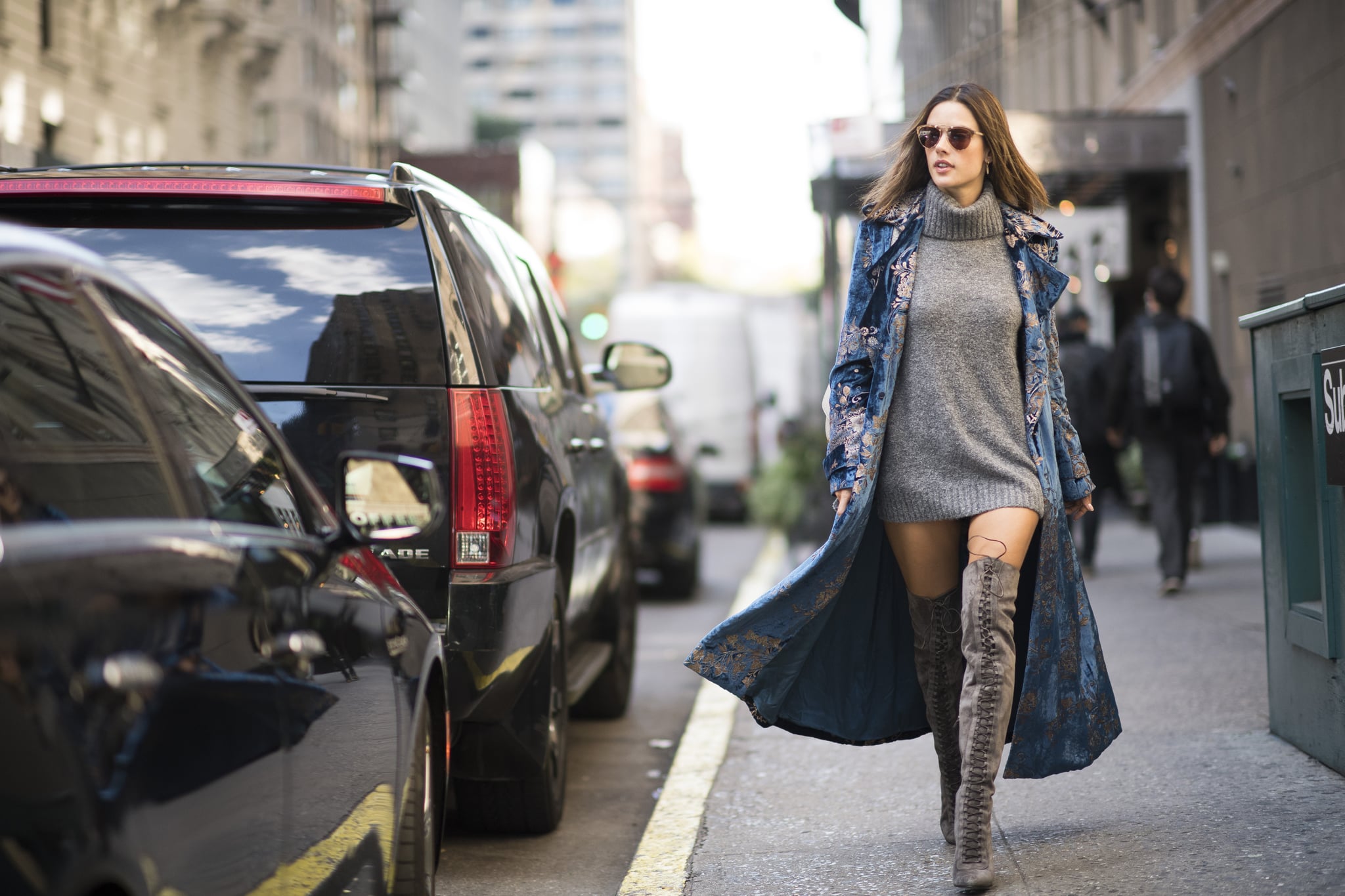 Alessandra Ambrosio just stated what we already knew about her Victoria's Secret Fashion Show regimen: it's hard work. During an interview with E!, the Brazilian beauty previewed her look for this year's show and shared the workout she's been sticking to leading up to it.
In the interview, Alessandra revealed that she will be walking in a segment of the show referred to as "The Road Ahead." The segment is inspired by global "exotic places" and Alessandra's look features teal lingerie and massive wings made from glimmering yellow feathers.
While we had kind of hoped Alessandra had some magical trick for staying in shape, she boiled it down to hard work and finding a fun workout, saying: "You've just got to put your mind [to it] and work out really hard, extra hard. That's what I did after I had my kids."
As far as her latest workout obsession, she's loving the popular Tracey Anderson Method. "I'm obsessed with it," she told E!. "I have the best time because the music is really loud and you don't really feel like you're working out. You feel like you're dancing."
And if you were wondering about whether or not she indulged in a few Halloween treats, she didn't. Alessandra divulged a little diet advice when she said, "Keep hydrated, eat healthy. It's hard because we just had Halloween so you want to eat all this candy, but forget the candy! Thanksgiving is just before we film the show so we just try to be as healthy as we can and work out." So . . . we can imagine she's really looking forward to the holidays then.