Becky G, Boyfriend Sebastian Lletget Celebrate Anniversary
Becky G's Boyfriend Got Her a Mariachi, and Now I Can't Settle For Less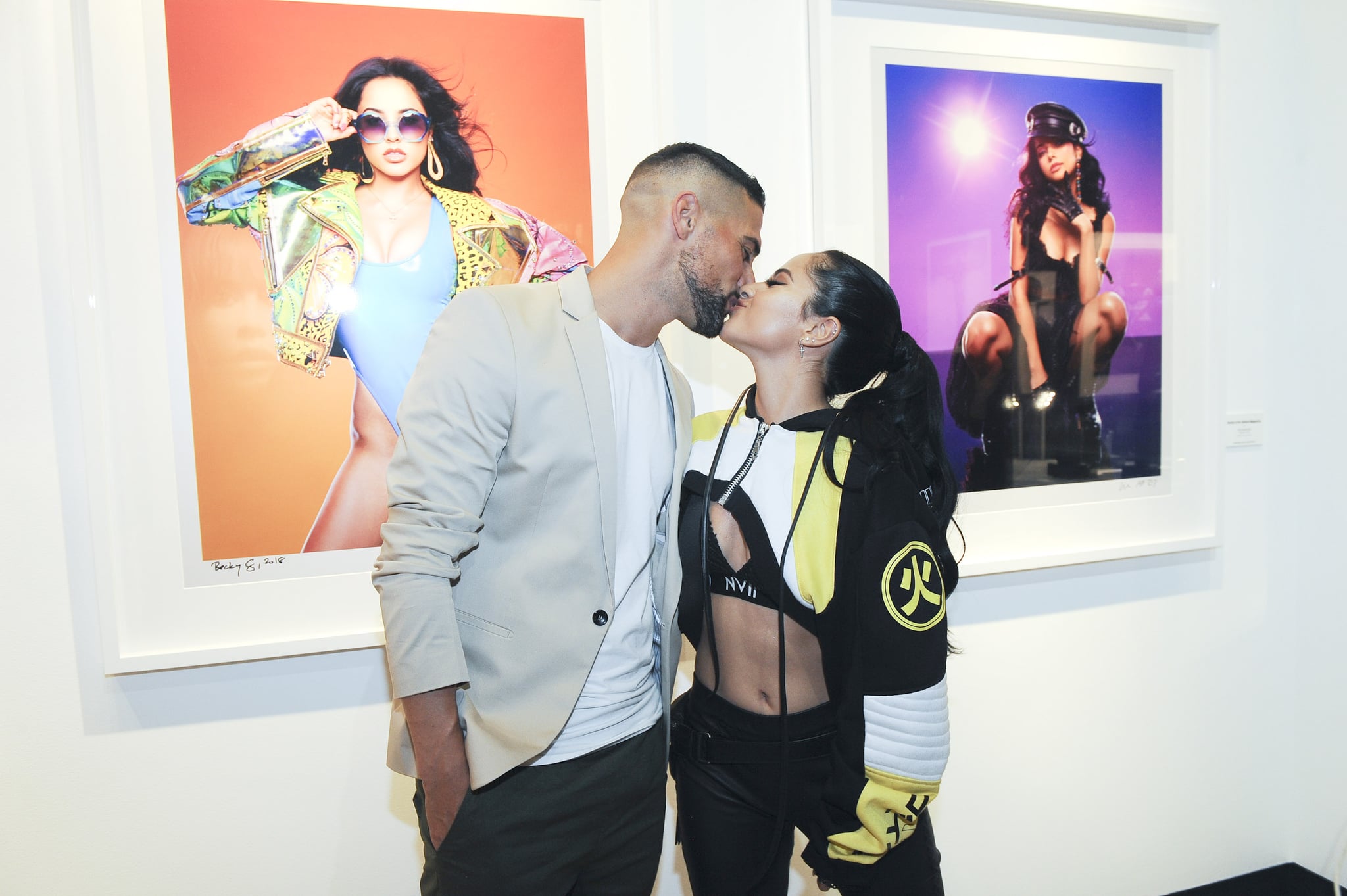 Image Source: Getty / Amy Graves
They say time flies when you're having fun, and that's certainly true when it comes to Becky G and her boyfriend, Sebastian Lletget. It's heartwarming to see that these two lovebirds just celebrated their third anniversary and that they seem more in love with each passing day.
To commemorate the occasion, Becky posted two never-before-seen videos on her Instagram of her and her soccer player beau spending time surrounded by family. In the first video, you can see Sebastian serenading Becky — guitarra en mano y todo — with a little help from a full mariachi band. He was feeling it so much that he even got on one knee to sing to the "LBD" songstress, sending many fans on social media into a frenzy because they thought he was about to propose.
While he hasn't proposed — yet — you can feel the love between these two. In the second video, the couple slow dance together and share endearing glances and sweet kisses, making it easy to believe that love truly exists.
"March 24th, we met. Been making unforgettable memories ever since. You make me so happy. Miss you so much and I can't wait to see you," Becky captioned the post on her anniversary day. Earlier this month, Sebastian had also shared some love on Instagram with a post celebrating Becky's birthday.
"Happy birthday to this INCREDIBLE person," he captioned a beautiful photo of the two of them. "I'm so proud of you. You've time after time, shown amazing growth in who you are and making it known what direction you are going. You take care of your family, you love unconditionally and you have a funny side that cracks me up lol! Though you can't be home for your birthday, I know you can feel all of us being right there with you. Most importantly, you should [be] proud of yourself. Love you."
Sebastian and Becky met back in 2016 when they were introduced by Becky's Power Rangers costar Naomi Scott and her husband, Jordan Spence. They have been able to make it work despite their busy schedules, proving that when love is real, nothing else matters.