Source: POPSUGAR Photography / Dean Lipoff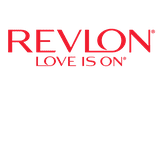 Achieving the perfect date-night look doesn't have to take hours. We've partnered up with Revlon® to show you how to use ColorStay 2-in-1 Compact Makeup & Concealer and take the guesswork out of achieving a complete, flawless look in a matter of minutes.
New moms, you know the drill — between feedings, diaper changes, and doctor appointments, your life seems to become all about your baby. A busy schedule means that your needs and desires might get put on the back burner.
But it's important to still carve out some time for yourself. We all know you deserve it! A fun idea to get you out of your nightly routine and distract you from your packed schedule is to have a date night. We're going to break down three simple tutorials that will get your face, eyes, and hair ready for your next date without sacrificing time or quality — because the easier, the faster, the better.