Source: POPSUGAR Photography / Joel Barhamand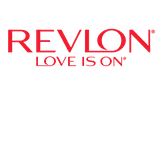 Holiday party season has arrived and you'll want festive makeup that lasts. We've partnered with Revlon® to create longwear brow and eye looks with the ColorStay eye collection that transition and transform easily from day to night so you can say yes to every invite.
'Tis the season for parties and feeling festive, and the event invites are rolling in — many of them often for the same night! You definitely want to step up your beauty routine, but reinventing your makeup from your morning work look to every event throughout the night sounds exhausting and unachievable. And layering products on top of products can get messy, right?
We discovered an easy way to tweak your makeup as you go for a look that lasts. By applying longwear cosmetics that are designed for building and blending, you can start the day out with a more classic and office-appropriate look and adapt your makeup as you continue your adventure to multiple events. Here's how to update your holiday party look on the fly as many times as you desire.