Meet Ana Bermudez, Founder of TagIt App
Why This Successful Entrepreneur Pays It Forward by Helping Other Latinas Succeed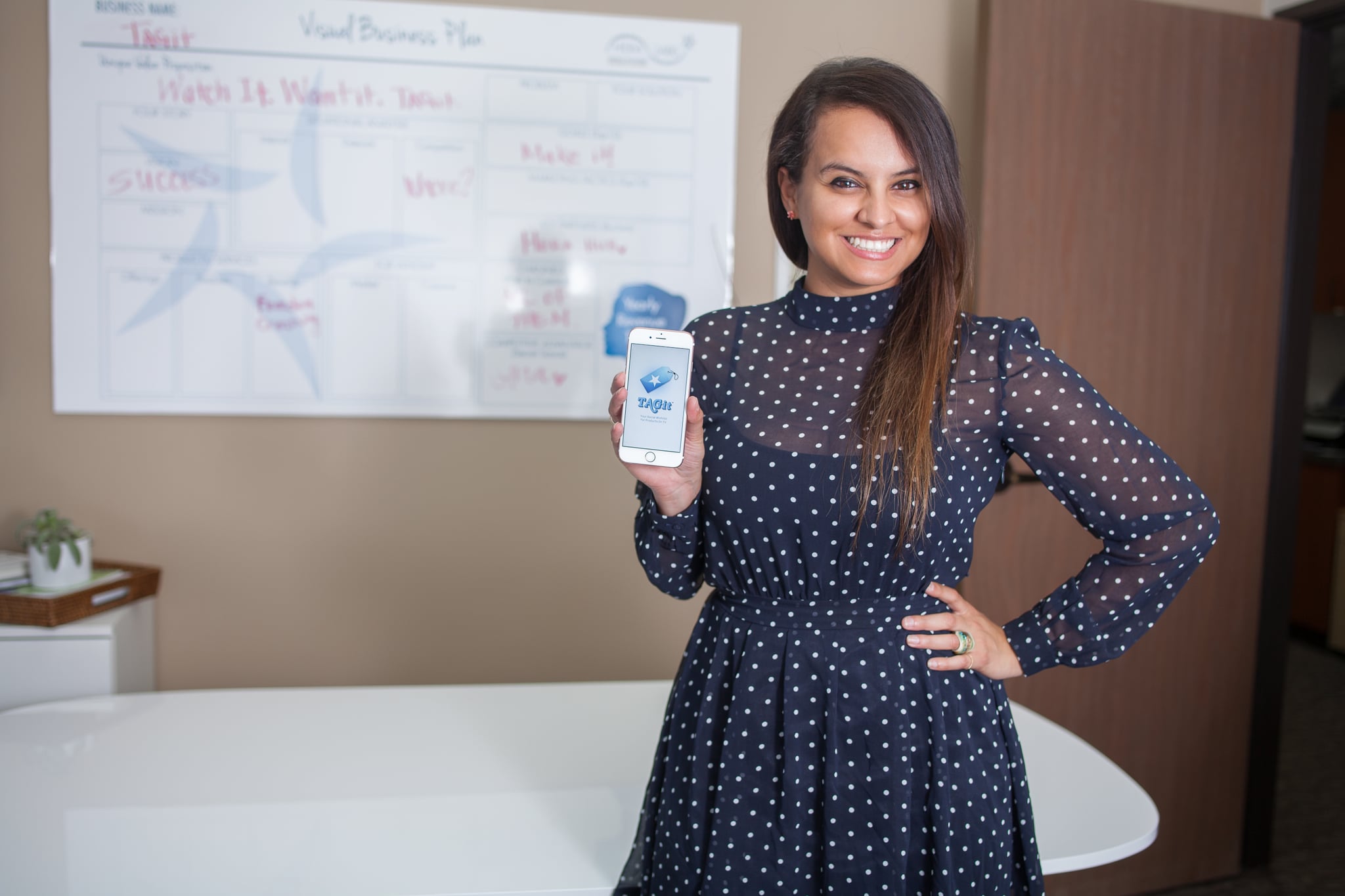 Ana Bermudez may not have been set up to be a success story from the beginning, but today, she is. Her tenacity and dedication to fulfilling her American dream helped her overcome numerous obstacles throughout her life. Today, the San Diego native is a successful technology entrepreneur and advocate for the advancement of women of color in business.
Ana grew up in Logan Heights, an immigrant community in central San Diego where gangs, shootings, teenage pregnancy, and violence were normal parts of life. Her single Mexican mother took on various jobs to make ends meet while raising Ana and her three younger siblings.
Her family eventually ended up moving back into her grandparents' crowded home where her uncles were up at late hours drinking with their gang buddies. "They did shield me from that," Ana told POPSUGAR. But her younger sister fell into the same vicious cycle and became pregnant at 14 and again shortly thereafter. Ana and her mom coparent her niece and nephew.
As a child, Ana sought refuge in the many books her family gifted her. She was an avid reader, but it wasn't until her mother gave her an encyclopedia series that her life changed. "It was an entire 30-piece volume of books and I was in absolute love," Ana said. "That's when I think I really stepped up my appreciation for education. Suddenly, I could learn and read about everything I wanted."
Her Uncle Louie eventually took her under his wing. He works at Barrio Station, a nonprofit that seeks to save young lives and empower families by revitalizing neighborhoods and offering community activities. He took Ana to events and programs and treated her and her sister to trips to local museums and baseball games. "There was some balance to my life because I was also exposed to rehabilitation through my uncle," Ana said. "That even though you were born into circumstances, you didn't necessarily have to get stuck to that."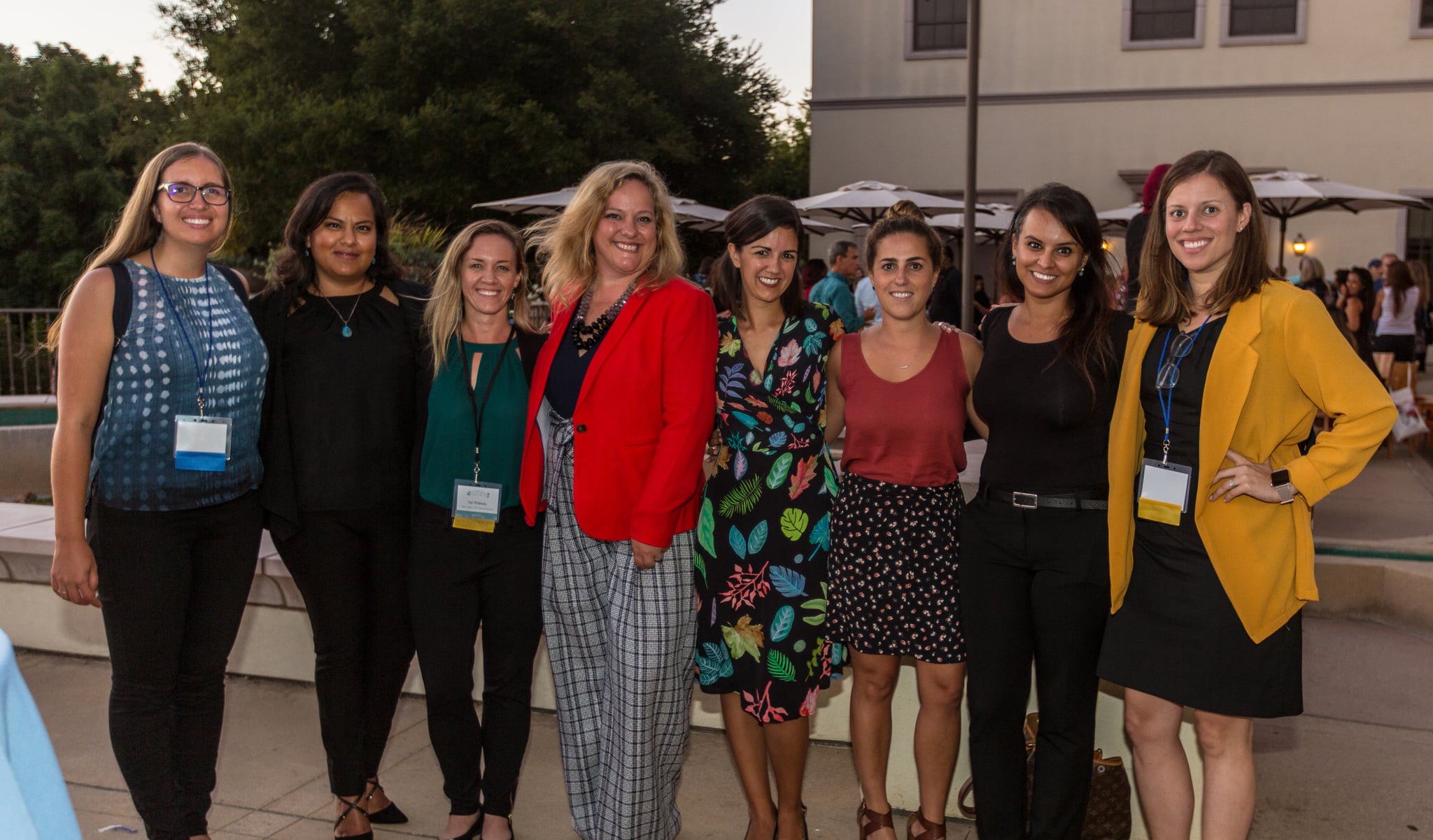 Looking back, Ana said she realizes her mother may have been her greatest role model. Her mom had aspirations of her own that were cut short when she had children. But she worked hard to provide for her family. From becoming a manager at a local McDonald's, to earning her cosmetology license, working as a cashier at a local taco shack, and eventually becoming an associate vice president insurance broker at a local insurance company. She would sometimes take Ana to work, where she had the opportunity to file paperwork, write receipts, and learn the basics of business and finance. "That woman has been through quite a lot and she's always been very, very passionate about her work, which is where I assume my passion for numbers and business came about," Ana said.
Ana went to the University of Notre Dame after receiving a scholarship. After college, Merrill Lynch hired her for a staff position. She worked there for five years as a wealth management adviser before transitioning to the role of chief financial officer at a small company.
Ready for the next challenge, Ana founded TAGit, a mobile app that television viewers use to buy items from their favorite TV shows. Through her research, she found that 40 million women shopped online while watching television. It seemed like a viable business, and after putting her brother through college and buying her mother a home in a safer neighborhood, Ana was ready to take a financial risk. She left her corporate job and followed her entrepreneurial desire.
However, a year-and-a-half later, she hadn't found a big investor and was starting to doubt she had what it took to make it as an entrepreneur. With the odds stacked against her — just over 2 percent of venture capital funding went to women-led businesses in 2018 — two of her male mentors advised her to seek support from networks and organizations geared toward women and Latinx. She accompanied a friend to the Women's Venture Summit at the last minute in 2013, a one-day intensive event that equips and connects female founders with female funders, and it was there where she met the event's cohost, Latina scientist-turned-investor Dr. Silvia Mah.
Her mantra of "patience, persistence, and preparation" paid off as Ana found multiple investors at the Women's Venture Summit, including Dr. Mah, who became an important figure in Ana's life. "I laid out all my cards. I told her I've been doing this a long time and haven't been able to get funding. She became my mentor," Ana said.
Ana went on to serve as a panelist at future summit events and eventually became a program director at Stella Angels, an all-woman angel group founded by Dr. Mah, that seeks to grow the number of angel investors and fund more female entrepreneurs globally.
Now that she runs a successful business, Ana pays it forward by helping other women and people of color gain access to funding and become investors for other businesses.
"It's the strong women in my life who helped push me further. I've seen my mother and grandmother's characteristics in other awesome women like Dr. Mah," Ana said. "It's empowering, but more than anything, it creates hope that the world will be a little better for my niece when she enters the workforce."
Image Source: Courtesy of Stella Labs