Salma Hayek on Slowing Down Her Career
Salma Hayek on Slowing Down Her Career: "I Think Hollywood Studios Don't Want Me"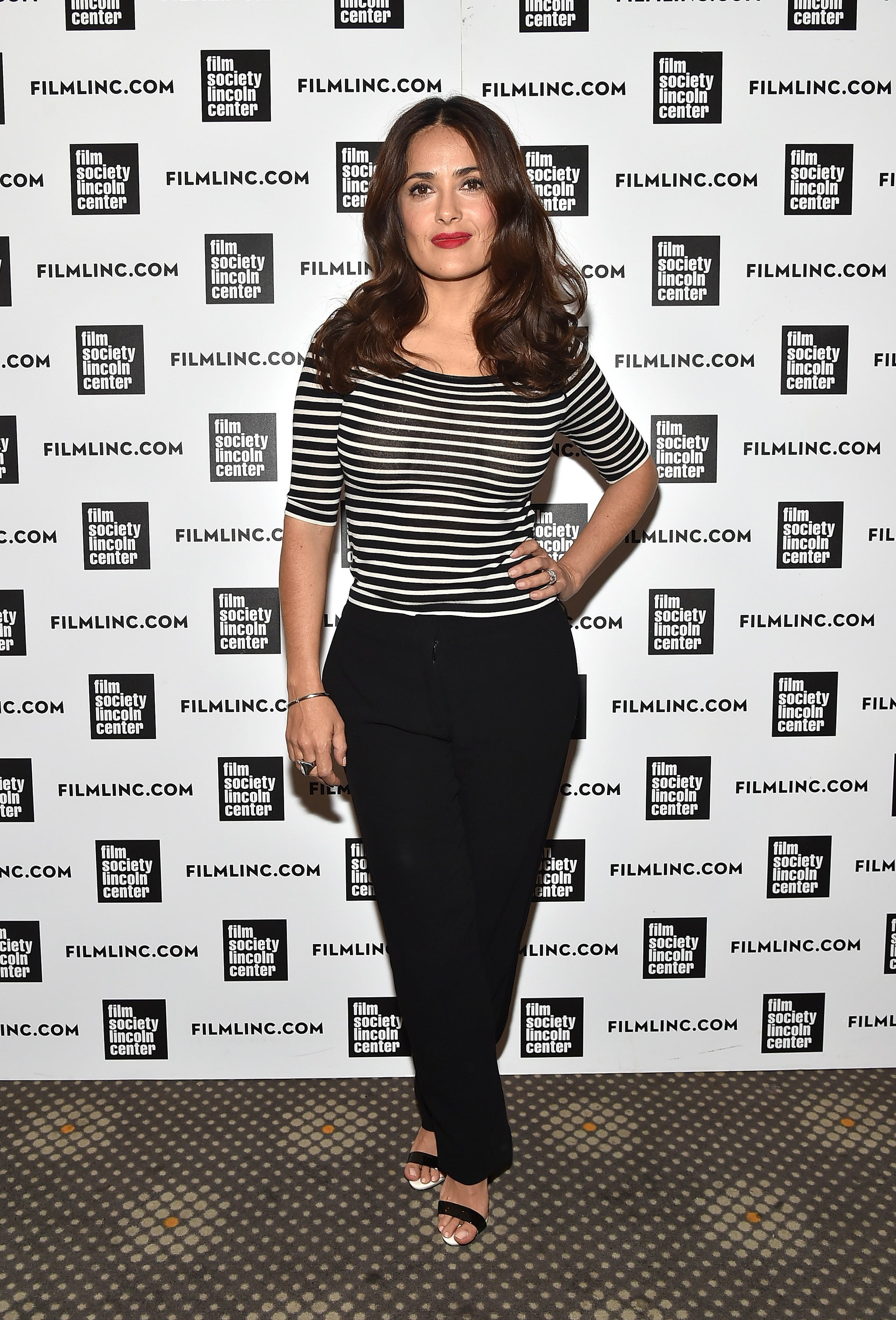 Salma Hayek took a break from acting after having her daughter, Valentina, with husband Francois-Henri Pinault in 2007, and though the actress and producer has been back on the red carpet and taking parts in shows like 30 Rock and movies like Grown Ups 2 since 2013, Salma thinks her career has slowed down because she's not in demand with Hollywood studios anymore. "I think they don't want me but I don't really care," she said in an interview with the Associated Press, while promoting her new animated movie, Kahlil Gibran's The Prophet. "I've been getting awards from different places for the humanitarian work and I've had a lot of movies come out. Then there is my husband also who takes me to many places. There's that stuff too and I've just been busy with life."
Recently, in an interview with Allure magazine, Salma discussed her wishes to retire postpregnancy and how her husband was responsible for her return to acting and producing, saying: "He said something so beautiful: 'I don't want to be deprived of your work. I want to watch it, too. And the world has not seen the best of you yet. So you cannot stop until some of that is put out.' So he sort of really pushed me, like, 'Get up on your feet and get out there.' And he was right." Check out other must-read quotes from her interview with Allure, then get inspired by Salma's office-perfect outfits.