Why Latin Families Don't Get Unconventional Jobs
I Don't Have a Full-Time Job, and My Latin Parents Judge Me a Bit For It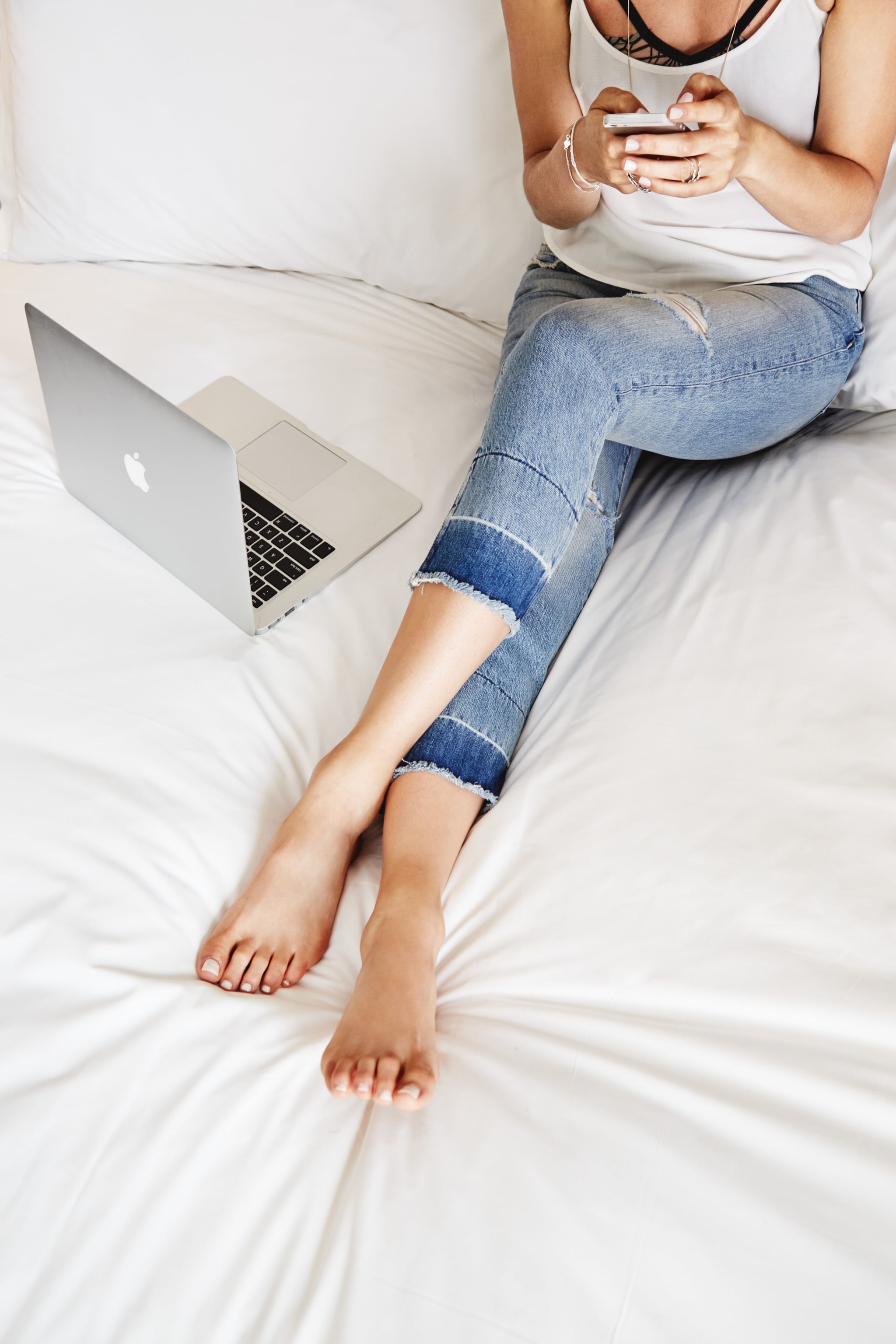 I've been out of college since May 2014, and yet two weeks ago, my 12-year-old little cousin asked me, "Hey, do you have a job?"

It's a question that managed to surprise me, but mostly because I couldn't believe it took her so long to ask. I also couldn't believe that my answer would need a couple of sentences of added explanation, because it wasn't traditional. At least not in the eyes of my Latino family.
I am the founder of my own website as well as a freelance writer and social media manager. Every part of that sentence is a foreign concept to my family.
I grew up understanding that education is a blessing and a priority and that a job meant leaving the house before 9 a.m., sitting in a cubicle, and getting home before dinner. The path I was taught to follow definitely didn't include going from coffee shop to coffee shop with my laptop.
When I became the first person in my family to graduate college in four years, I understood the magnitude of what I had accomplished. I also understood that I didn't get there alone.
My family and the expectations they placed on me helped me thrive. For a very long time, they were expectations that became guidelines I had for myself — finish high school top of class, go to college, intern, graduate, and get a full-time job that pays.
It wasn't until May 28, 2014 — the day after I graduated — that I deviated from said expectations. I started getting questions like, are you looking for jobs? Or, do you have any interviews lined up? And to my surprise, I would mostly answer no.
I'd decided months before to give my website a shot and to build up my own side business by freelancing. While I felt scared because this wasn't in the plan, I also felt at peace because it felt right.
My family, on the other hand, was confused. I was essentially the niña buena, and it took everyone by surprise when I decided against a traditional career path. The transition was going to be hard for them, because in my family, unconventional most times does not equal success. I'd worked so hard in college, and to some extent, by not getting a full-time, traditional job, I was signaling coming short of my potential.
My family's support is something that's never wavered, though; I was never encouraged not to do this. I've just been gently reminded every couple of days that there are real jobs out there. The dissonance in what I'm doing stems from the fact that everyone in my family was raised to value the traditional and safe over high risk and unorthodox. The fear of the high risk probably stems from my grandparents migrating from Ecuador to the US, but to me, their move isn't so single layered — in my eyes, it also shows the high payoff decisions like this can have.
In a single generation, my family has deep-seated roots in a city (New York) that was completely foreign to my grandparents. The next generation in my family is now growing up with a deep appreciation for hard work, coupled with an understanding that it's not a battle between traditional and unconventional — it's a matter of preference.
In some small way, I'm helping my family understand that, as I figure it out myself. Maybe when my younger cousins come of age, they won't have to prep those around them with scripted answers like I do just in case someone in the neighborhood asks, "So, does Vivian have a job?"