Ariana DeBose Is West Side Story's First Afro-Latina Anita
Ariana DeBose on the Significance of Afro-Latinx Representation in the West Side Story Remake
Ariana DeBose, who plays the character Anita in the new West Side Story film (which hits theaters on Dec. 10), directed by Steven Spielberg and written by screenwriter Tony Kushner, is really proud of how the remake portrays the Puerto Rican community. The second full-length film adaptation of the famous Broadway show essentially fixes everything that went wrong with the original 1961 film. Not only are all the Puerto Rican characters actually played by Latinx actors, unlike the original, which cast mostly white actors in brown face, but it also touches on the diversity and nuances that exist within Latinx culture.
DeBose's role is bold, beautiful, and unapologetic. Anita is the girlfriend of The Sharks' leader, Bernardo, and close friends with his sister, Maria. In the original film, she was played by Rita Moreno, which landed her an Oscar. But in this version, Anita is also Afro-Puerto Rican, highlighting the racial diversities that very much exist in the Puerto Rican community but often are erased from mainstream films.
"It was very important for me from the jump that we address it. It's something I brought up in my audition," DeBose exclusively told POPSUGAR. "And I said to Steven [Spielberg], 'You know, if you're not willing to explore and acknowledge this identity in the context of the script, then I don't think you should hire me. Perhaps I'm not the girl for you.' Because it's so rare that you see an Afro-Latina this integral to the plot, playing a leading role. She's supporting, but she's very important to everything that's going on in this community, and she really packs a punch by the end of this thing."
The Broadway veteran, who is also an original cast member of Lin-Manuel Miranda's Hamilton ensemble, shared how she was able to pour in her own experience of being a Latina of Afro-Puerto Rican heritage into the role. It was important for her to show audiences how Anita's journey differs from some of the other Puerto Rican characters because of her darker skin.
"I really just approached the work from being unapologetically Afro-Latinx — unapologetically Black. I come from a lived experience, a different time in my life, being made to feel not enough," she said. "As a result, I myself have fought to assimilate in different ways, and I identify with Anita in that way. I wanted to explore her need for assimilation, and she realizes by the very end of it that that's the very thing that's taken everything from her. You watched her American dream ripped from her in the span of a day and a half — fascinating. But I was really supported in that want — in that journey."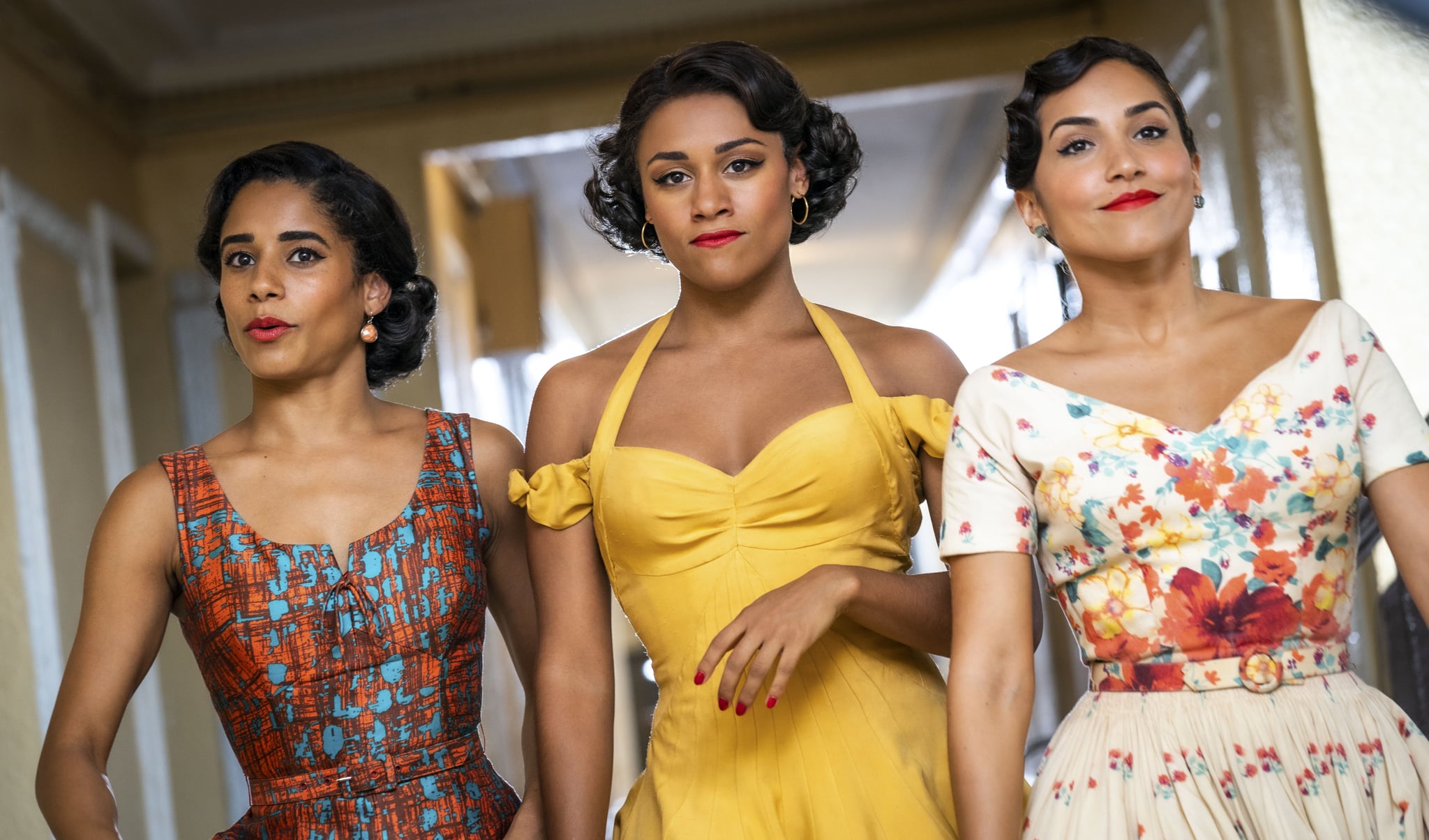 DeBose also wanted to use her character of Anita to touch on not just the racism that was existing between the white and Puerto Rican communities in Manhattan's west side but also to address the colorism that also exists within Latinx communities. In one particular scene where Bernardo and Maria are arguing in the kitchen — the dialogue being mostly in Spanish — Anita asserts herself and at one point refers to herself as "prieta," a word often used in a derogatory way (depending on what part of Latin America you're from) to insult or demean Black people or someone with darker skin. DeBose shared with us the intention behind having Anita use that word.
"I loved the inclusion of the term 'prieta' because it is very specific to the community. It's a very specific word. Colorism is very real, and we never talk about that in the entertainment industry," she said. "It was really nice to feel heard. This was a very inclusive set. That is one of the examples of how this lived experience was not only received but allowed to inform the character and what it actually meant to the plot. Because you also see it reflected in the interaction with Lieutenant Schrank. He says some really nasty things to her in that moment — it's freaking rude. There are microaggressions. That's something we experience every day. Our lived experiences are invalidated every day, so it was nice to feel affirmed that we are not crazy and that microaggressions are real, and that's what I have to say about that."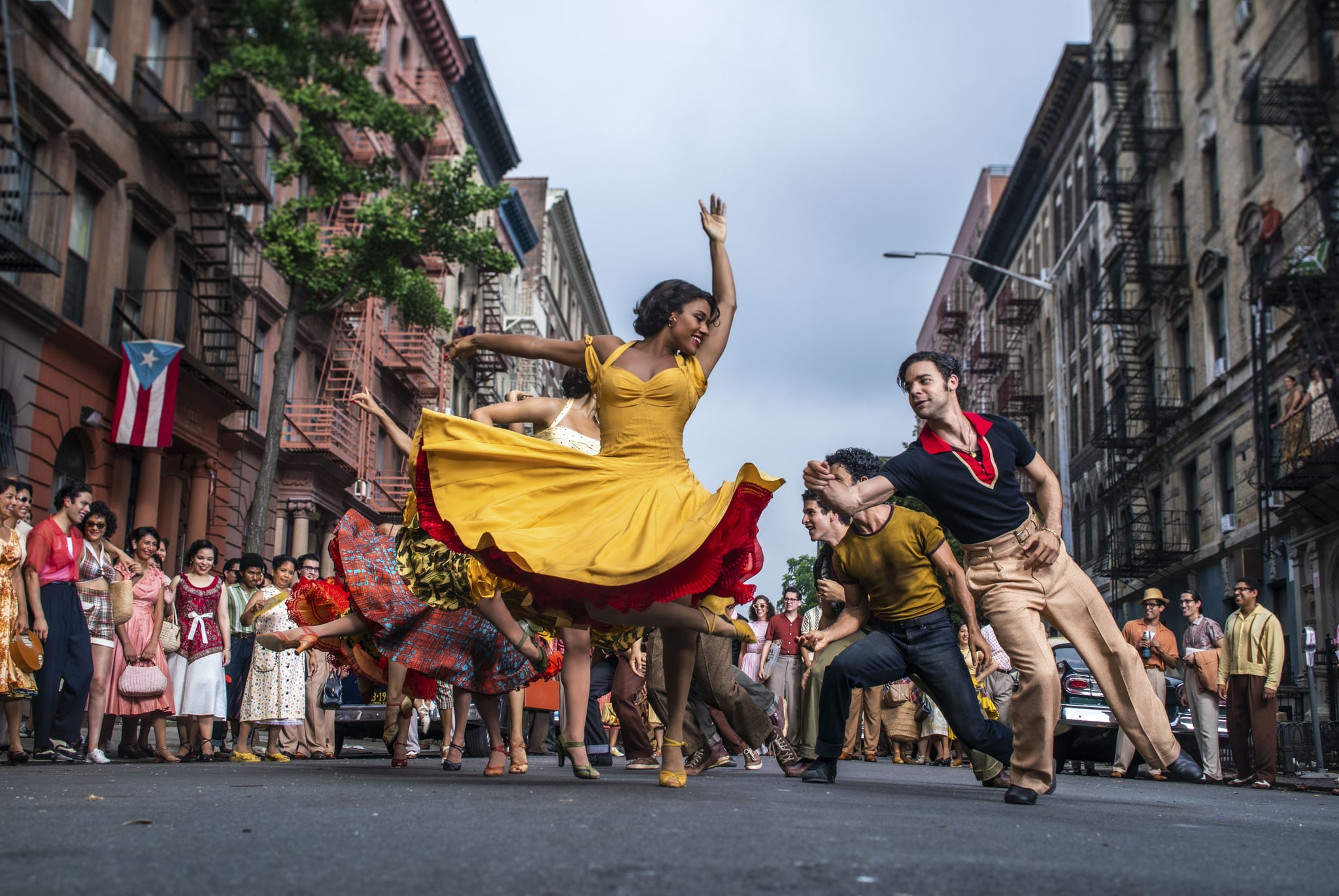 While the original film centers on the tensions that existed between white and Puerto Rican communities in the late 1950s, it fails to dive deep into what was actually happening with these groups that were struggling to coexist in NYC during that time. But the remake goes out of its way to address it. And Anita's character highlights the racism and discrimination the Puerto Ricans living in NYC were facing, but twofold if you were a Puerto Rican with darker skin. It's one perspective that not even the iconic Moreno was able to offer as Anita.