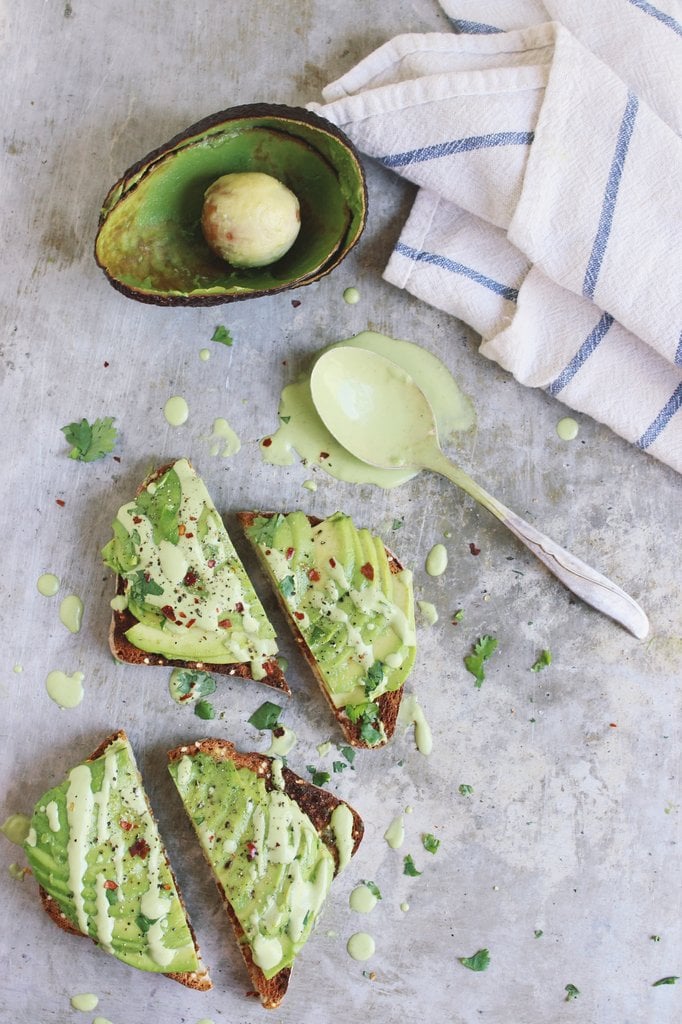 With Food + Love
Creamy, salty, crunchy — even at its most basic, avocado toast is pretty awesome. But these even-better recipes use Latin flavors to prove you can still kick things up a few notches. Keep scrolling for a list of tostadas that will become your new favorite go-to snacks. Then, if you're feeling more ambitious, check out our list of 25 amazing dishes that celebrate your love for avocado.
01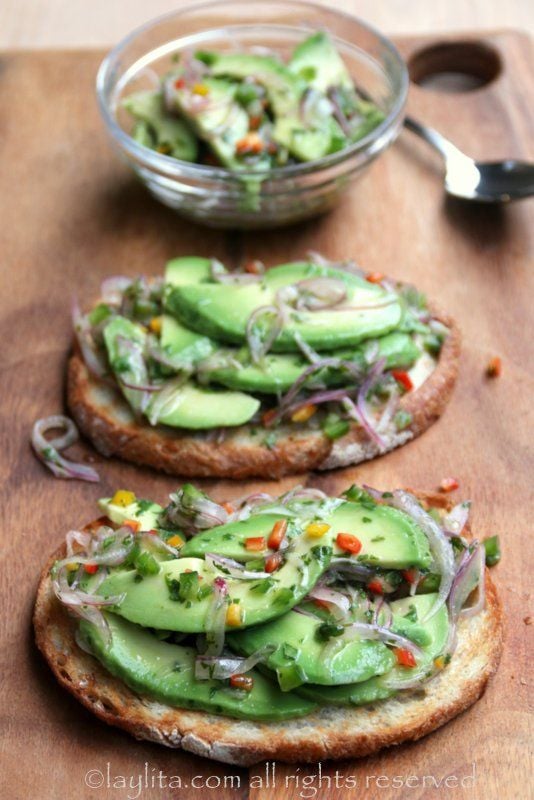 Avocado Salsa Toast
Garlic bread forms the basis for a chunky avocado-based salsa flavored with cilantro, lime and your favorite chile.
02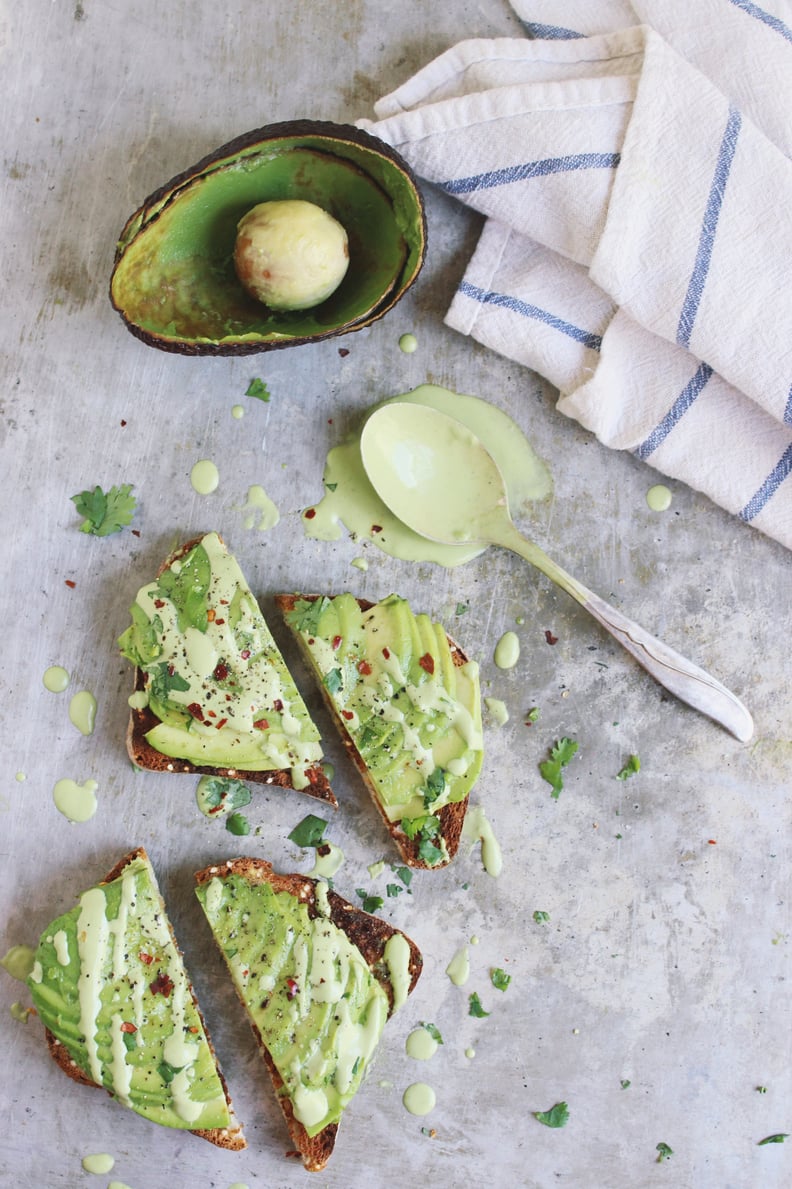 Avocado Toast With Cilantro Lime Cashew Cream
03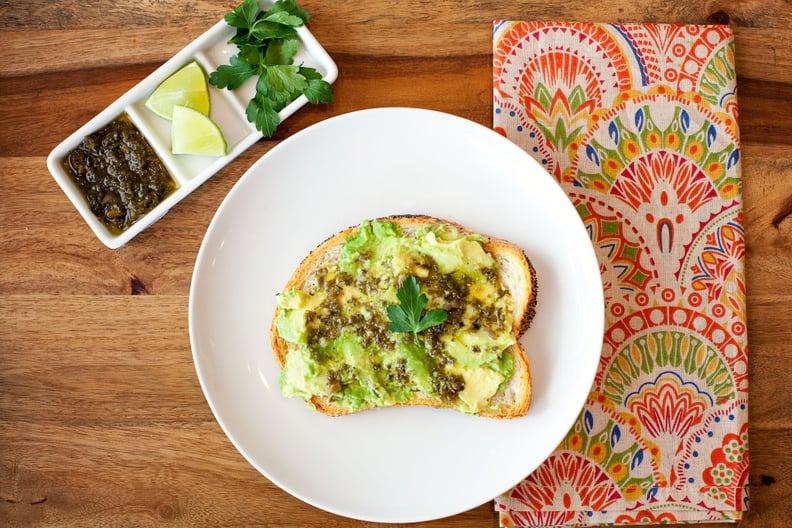 Chimichurri Avocado Toast
Put some Argentinian flair into your next avo-toast snack by tossing the main ingredients with fresh chimichurri.
04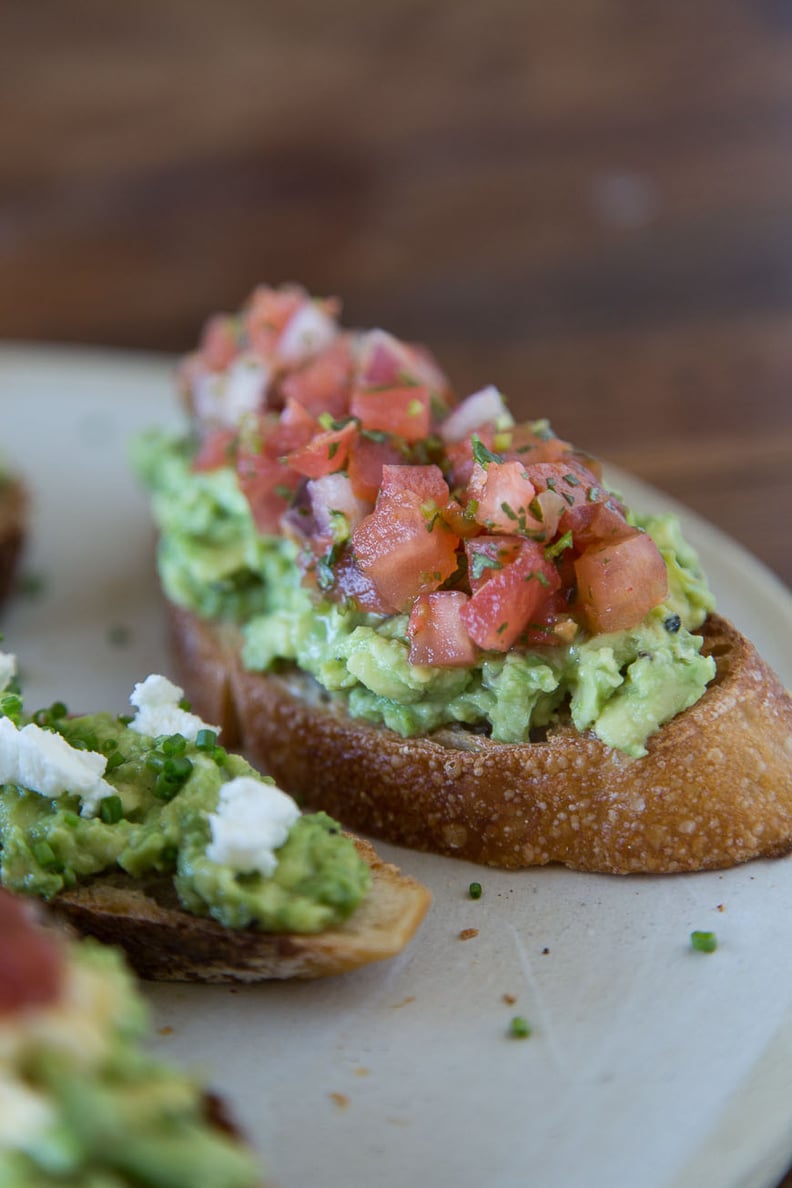 Pico de Gallo Avocado Toast
Prep your favorite salsa recipe, then toss a dollop on top. It doesn't get much easier (or fresher tasting) than that.
05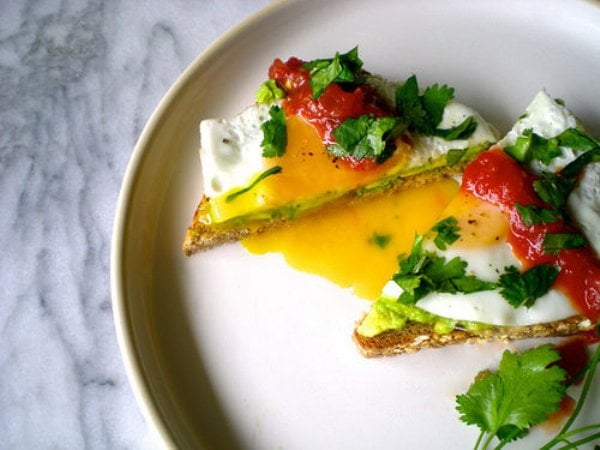 Cilantro Avocado Toast With Fried Egg and Salsa
06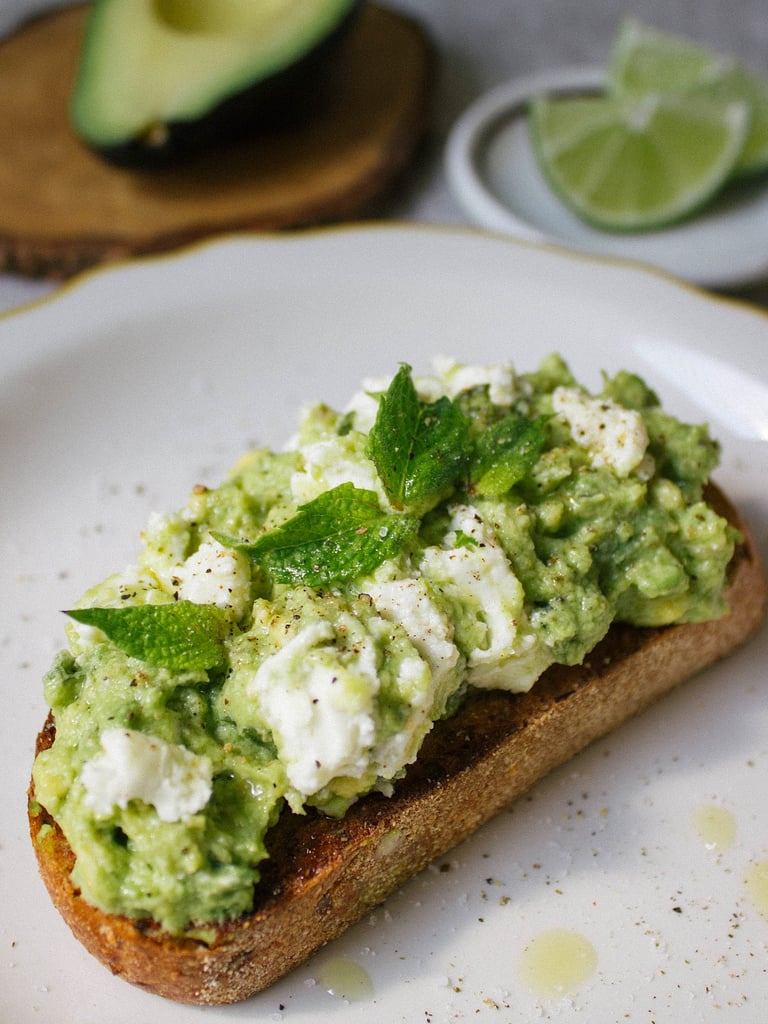 Avocado Toast With Goat Cheese and Lime
07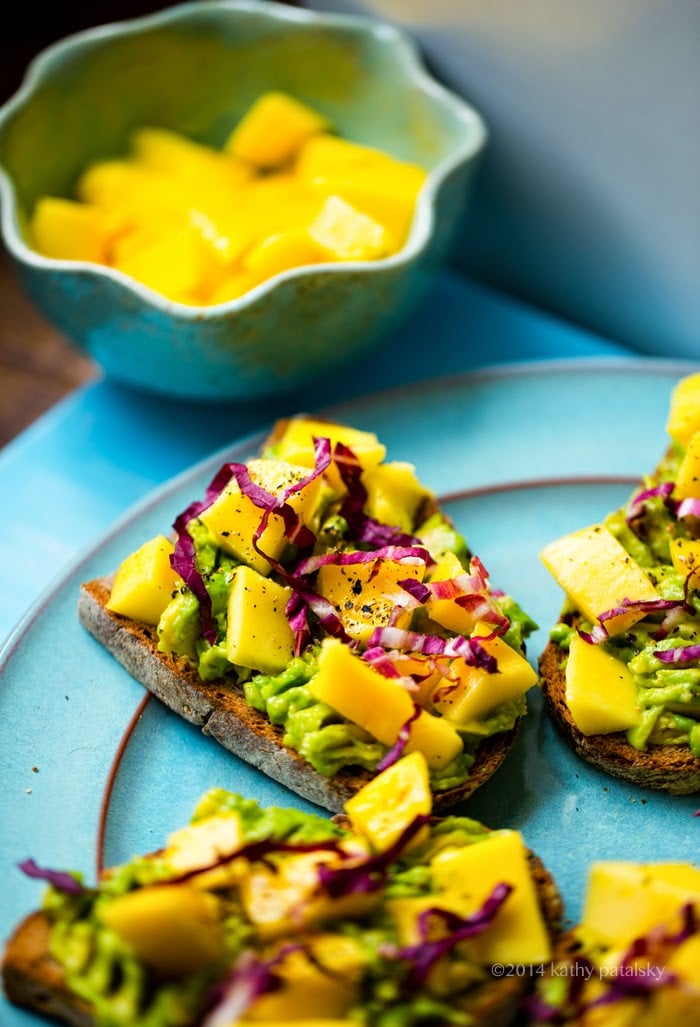 Mango Avocado Toast
08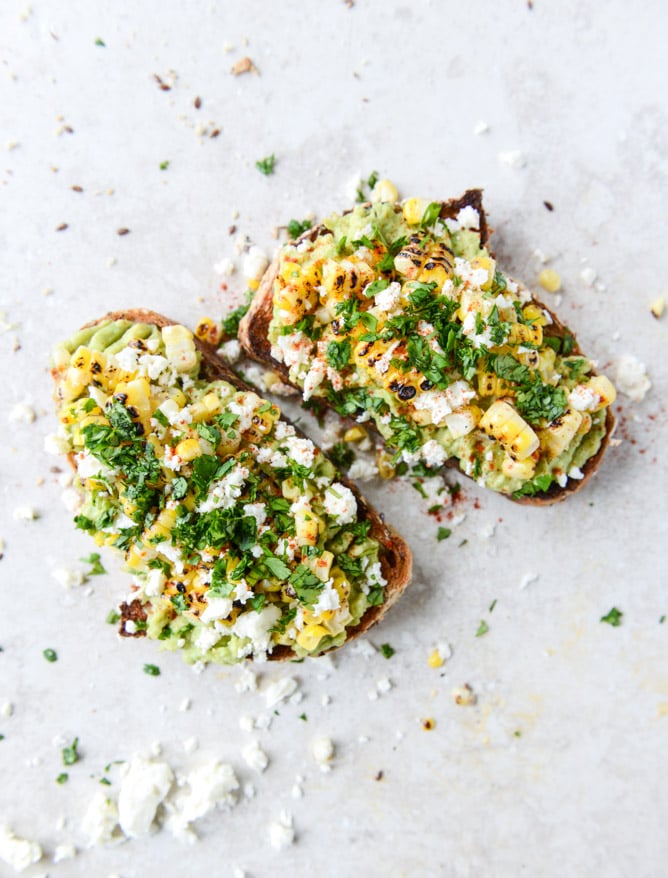 Mexican Grilled Corn Avocado Toast
Avocado toast and elote together? Yes, please. This spin adds the grilled corn's usual trimmings (a smoky-spicy butter, queso fresco) to lime-dressed mashed avocado.
09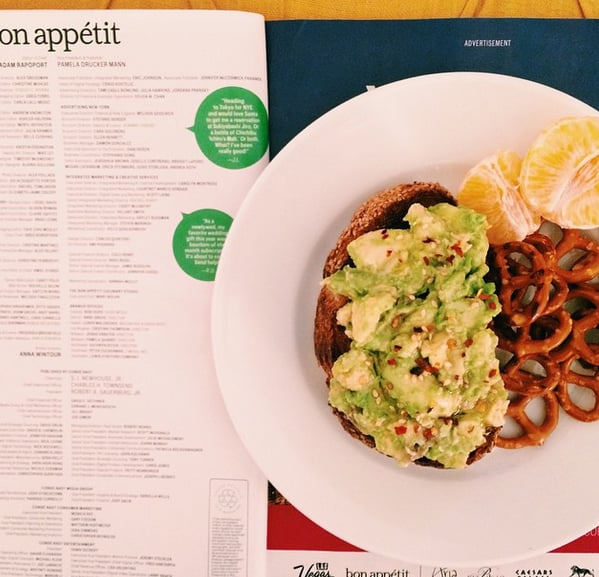 Avocado Toast With Sesame Seeds, Pepitas, and Red Pepper