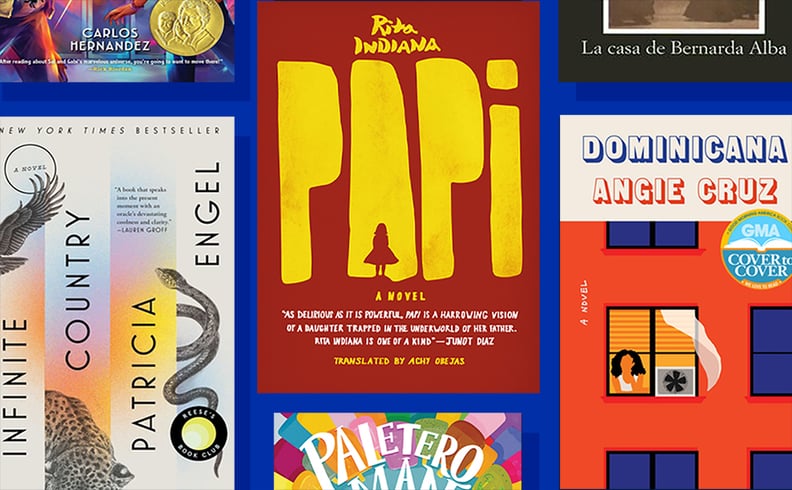 Word Up Books
Word Up Books
Every editorial product is independently selected by our editors. If you buy something through our links, we may earn commission.
Summer is for (book) lovers! If you need inspiration to decide which books to take with you to the beach this year, we've got you. We asked the staff of Washington Heights-based bilingual community bookshop Word Up Books for their favorite picks — old and new — and they accepted the challenge of narrowing the list down to nine. The store just celebrated its 10th anniversary in what's become New York's trendiest neighborhood this summer, thanks to Lin-Manuel Miranda's In the Heights release, where, besides selling bilingual books, they also help distribute emergency food and organize marches in support of social causes, art events, and even a summer camp for over 200 kids.
From bestselling award winners like I Am Not Your Perfect Mexican Daughter to classics that can make you change your mind about a current social issue, like Lorca's La Casa de Bernarda Alba, there's something for everyone and every age on this list. Cry, learn something new, laugh, and lose yourself in these unputdownable summer reads by your favorite — or future favorite — Latinx authors.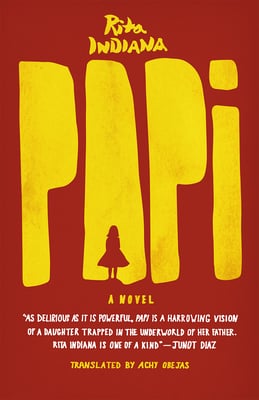 Papi by Rita Indiana
Papi ($18) by Rita Indiana surprised me so many times in each chapter," said Carolina Valencia, assistant general coordinator and event manager at Word Up. The book tells the story of a young girl who splits her childhood between Santo Domingo and visits with her father to the United States. "It makes you question if things are happening in her imagination, exaggerations, or if they're actually happening on the streets of the Dominican Republic. It's a short read but makes you pay attention to every detail."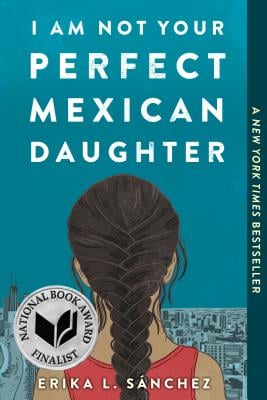 I Am Not Your Perfect Mexican Daughter by Erika L. Sánchez
"In one word: relatable," said Dulce M., volunteer and afterschool program assistant at the bookshop. Unlike any other young adult fiction book she's read, Dulce thinks in I Am Not Your Perfect Mexican Daughter ($12), Erika L. Sánchez draws a true and honest portrait of what it means to be a Mexican American daughter these days. "It was a bit freaky to have a book so similar to my experience growing up with immigrant parents, but kudos to Julia, the protagonist, for taking care of her mental health as a teen. Best fiction I've read in years!"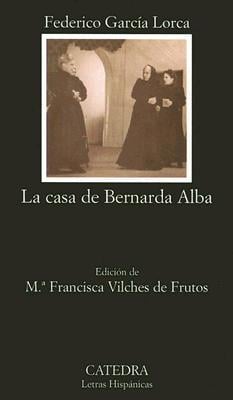 La Casa de Bernarda Alba by Federico García Lorca
"La Casa de Bernarda Alba ($17) by Federico García Lorca is a classic play that I read in a Spanish literature class and completely shifted my perspective on feminism and domesticity," Carolina said. She loved how this story, which was first published in 1945, gives you an intimate look into the lives of the women in a family following the death of the matriarch's second husband. "Lorca is poetic and imaginative in his lines, and he unravels the complex web of female expectations and relationships between mother and child and sister to sister."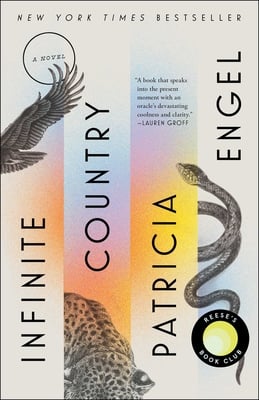 Infinite Country by Patricia Engel
"The fastest book I've read this year was Infinite Country ($25) by Patricia Engel," said Carolina, who was intrigued by the cover first, then hooked by the plot twist in this New York Times bestseller. "It's told in two perspectives of a separated family and talks about the split life we live as immigrants and children of immigrants. It's rich in imagery, Andean myths, and the realities of being undocumented. I've recommended it to all my friends, especially my Colombian family."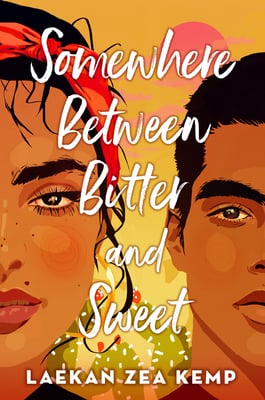 Somewhere Between Bitter and Sweet by Laekan Zea Kemp
Somewhere Between Bitter and Sweet ($18) by Laekan Zea Kemp is Word Up's youth program coordinator's Memphis Washington's top pick for this summer. In this coming-of-age novel, Penelope and Xander — the main characters — discover the challenges of breaking into adulthood in socially and politically obstinate environments. Their paths cross at the nacho stand run by Penelope's parents, where Xander works. "Kemp has cooked up something as enticing and inviting as the many meals they prepare and share in these pages. A summer delight!" Memphis said.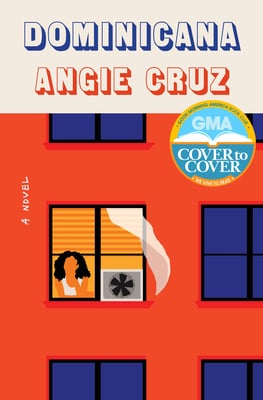 Dominicana by Angie Cruz
Dominicana ($19) by Angie Cruz tells the story of a 15-year-old Dominican girl named Ana Canción who is wed off to a man twice her age as a way for her family to migrate to the United States. The book follows her journey growing up in Washington Heights, far away from home and trying to figure out what she wants in life: whether to follow her family's wishes or to find her own way. "A Dominican translator and author recently translated it into Spanish, so I'm very excited to read it with my mother this time around," Carolina said.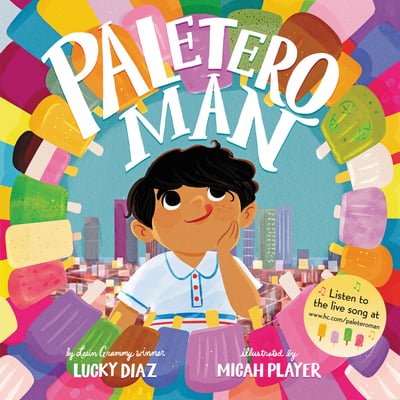 Paletero Man by Lucky Diaz
According to Memphis, Paletero Man ($18) by Lucky Diaz is the perfect summer read for kids. "It's a fun story full of vibrant colors and familiar scenes of summer in a city. Grab your favorite flavor of paleta and a young reader, and enjoy this touching story featuring street vendors, a curious young person, and the perfect summer treat."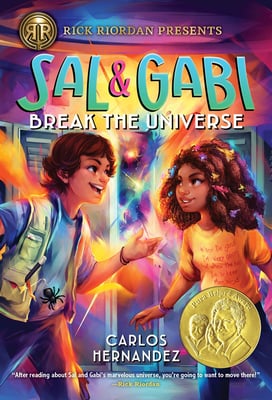 Sal & Gabi Series by Carlos Hernandez
Winner of the Pura Belpré Award, Sal & Gabi Break the Universe ($8) by Carlos Hernández is an action-packed sci-fi story influenced by Cuban folklore. "In this adventure, Gabi Real and Sal Vidón brave interdimensional travel, type-one diabetes, and the principle's office!" Memphis said.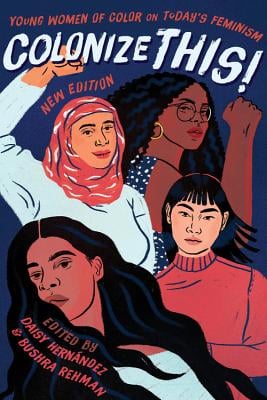 Colonize This! by Daisy Hernandez and Bushra Rehman
The staff at Word Up recommend Colonize This! ($20) by Daisy Hernandez and Bushra Rehman as an important book everyone should read to know more about colonization and the new generation of women of color who are reshaping the feminist movement.