POPSUGAR
/ paid content for /
Toyota
Best Style Tips From My Abuelo
"Gold, Mija" and Other Priceless Fashion Tips I Learned From My Abuelo
Looking for the ultimate fashion inspiration? Take it from the greatest: my abuelo, or, as I called him, Tata. A Mexican boxer who immigrated to California, Tata's sophistication and timeless style commanded respect both in and out of the ring. He executed his iconic looks as effortlessly as his knockout uppercut. And what would be the number one fashion tip I learned from Tata? Easy: "Gold, Mija."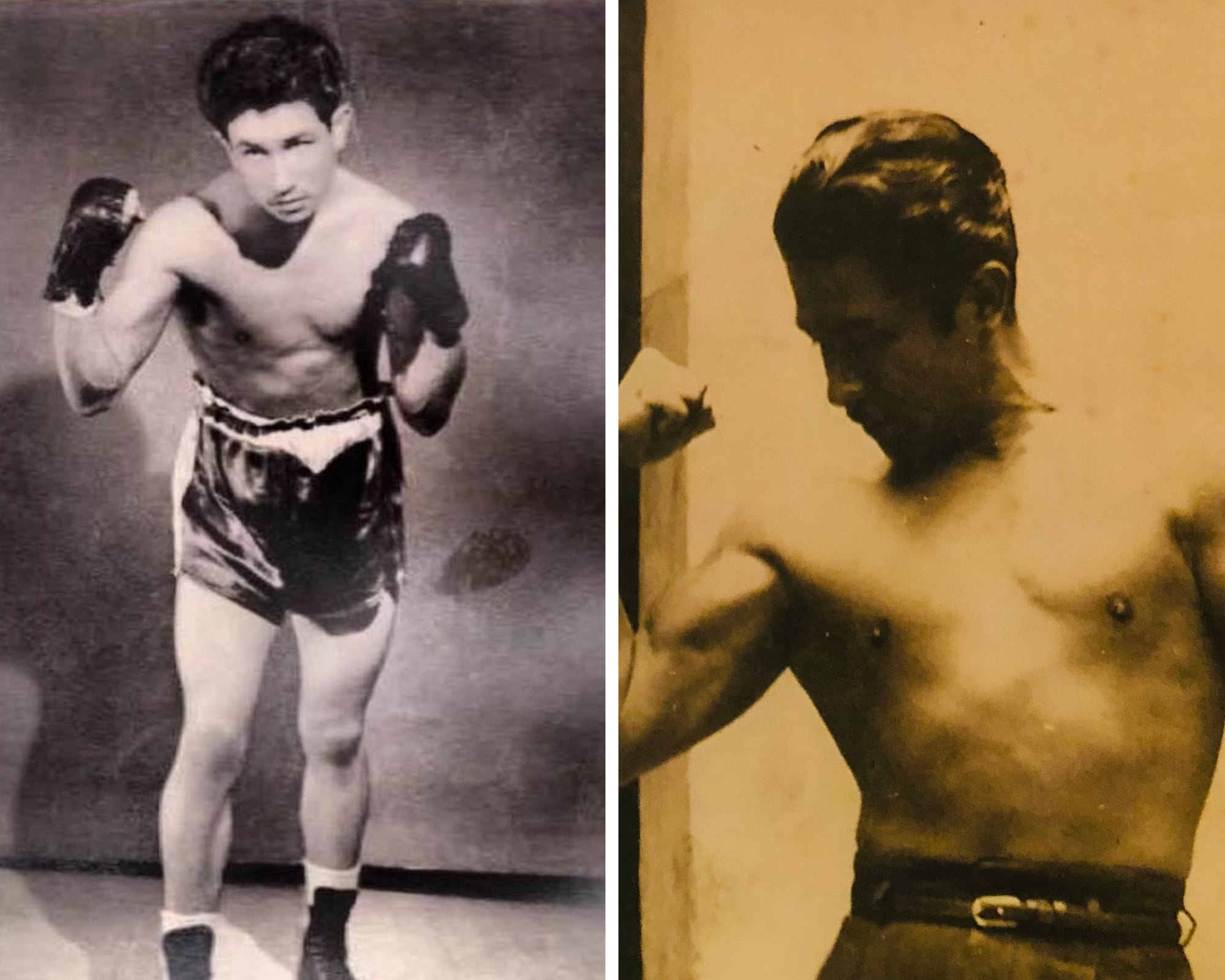 In his boxing days, Tata wore gold. Around his neck, on his fingers, on his wrist, and hanging loose in a chain from the waist of his pants. One of the first memories of him from when I was a little girl is one day we were having breakfast, and I wasn't listening to him. Instead, I was listening to the sweet sounds of the gold chain that glittered and danced from his belt into his back pocket. In fact, thinking of this memory, he was wearing gold everywhere!
Tata's style was something my family in Alabama would relish for years to come: they had never met an older man so driven, so stylish, and so kind. The list could be infinite, but I curated a list with Tata's best style lessons:
Go for gold! Luxurious gold jewelry is an easy way to bring sophistication to any outfit.
Chains. Wear them around your wrists, your neck, your waist.
Color is everything. Be bold. Vibrant color will make you look good and make you feel good.
Hats. Find your right fit, and throw it on to instantly top off your look. Not every shape fits every head, so pick one that flatters your extra-smart brain. Stick to it.
Have multiple suits in multiple colors. Don't pluck it off the rack — go to a tailor to get it fitted.
Never be scared of a print! Especially a pinstripe — that will make you look tall like your Tata.
Give in to the power of a nice pair of slacks. Coordinate it with a relaxed top, some gold jewelry, a nice belt, and you're The Boss.
Wear fun glasses! Sunnies, prescription — no matter the kind, as long as they match your smile.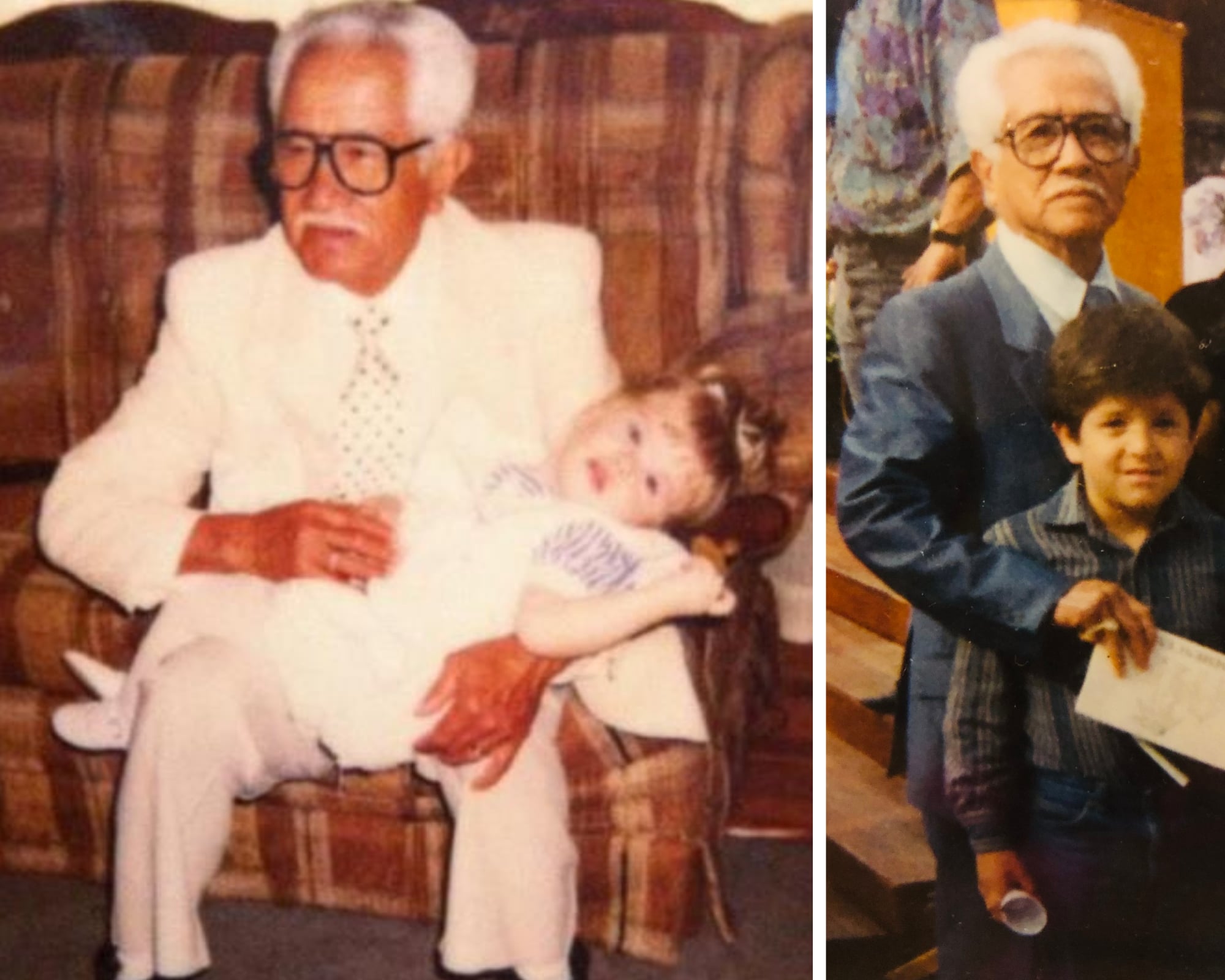 When he came to visit us in rural Alabama in the early 1990s, he was perfectly put together in a delicate, light-colored suit. He looked incredibly tidy in color-coordinated, matching outfits with his second wife, Gwen.
I knew him through family stories as The Boxer of the family. He was the super-fit head patriarch who taught my father and my tio how to win boxing matches in the ring. Yet, here he was: a tough boxer dressed in a light-baby-blue leisure suit. Overdressed? Tata had never heard of such a thing. He dazzled us all, this hip San Diego man.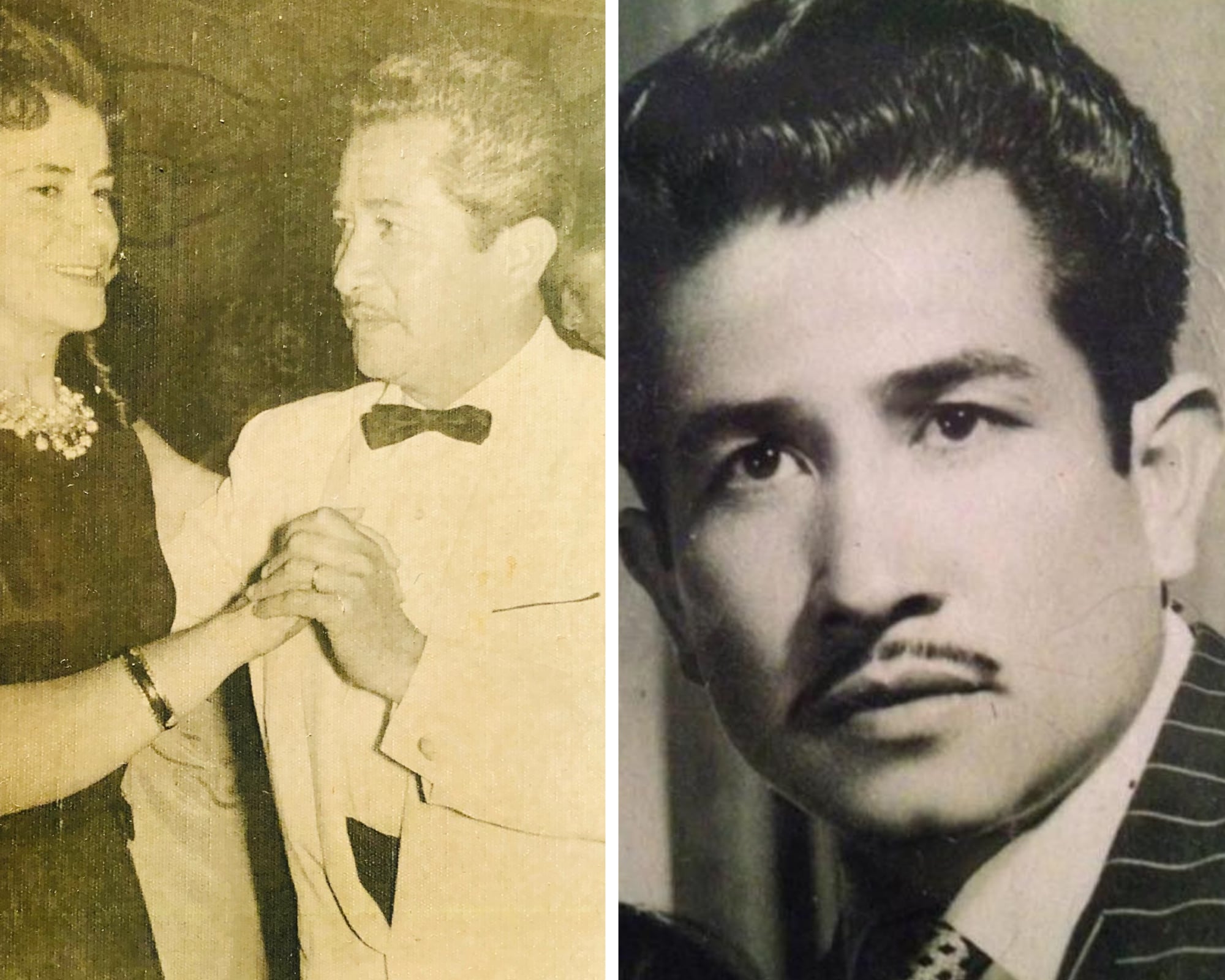 We have so many (so many!) photos of him dressed in the iconic Mexican-American Southern California style: an oversize pinstripe blazer with strong shoulders, a chain tucked into his pocket, and wide-leg pants.
Having spent years working at the upscale Hotel del Coronado in San Diego, Tata knew how to dress for success. I can hear him say to me: "You have to make a good impression; you have to dress well, Mija." Even late in life, when his health began to fail, Tata would comb back his hair before being carried away by an ambulance. He always put in the effort. Whether it was his fitness, hair, or colorful suits, Tata understood fashion and style as an extension of your self-worth. He understood that if you take good care of yourself and dress well, others will respect you.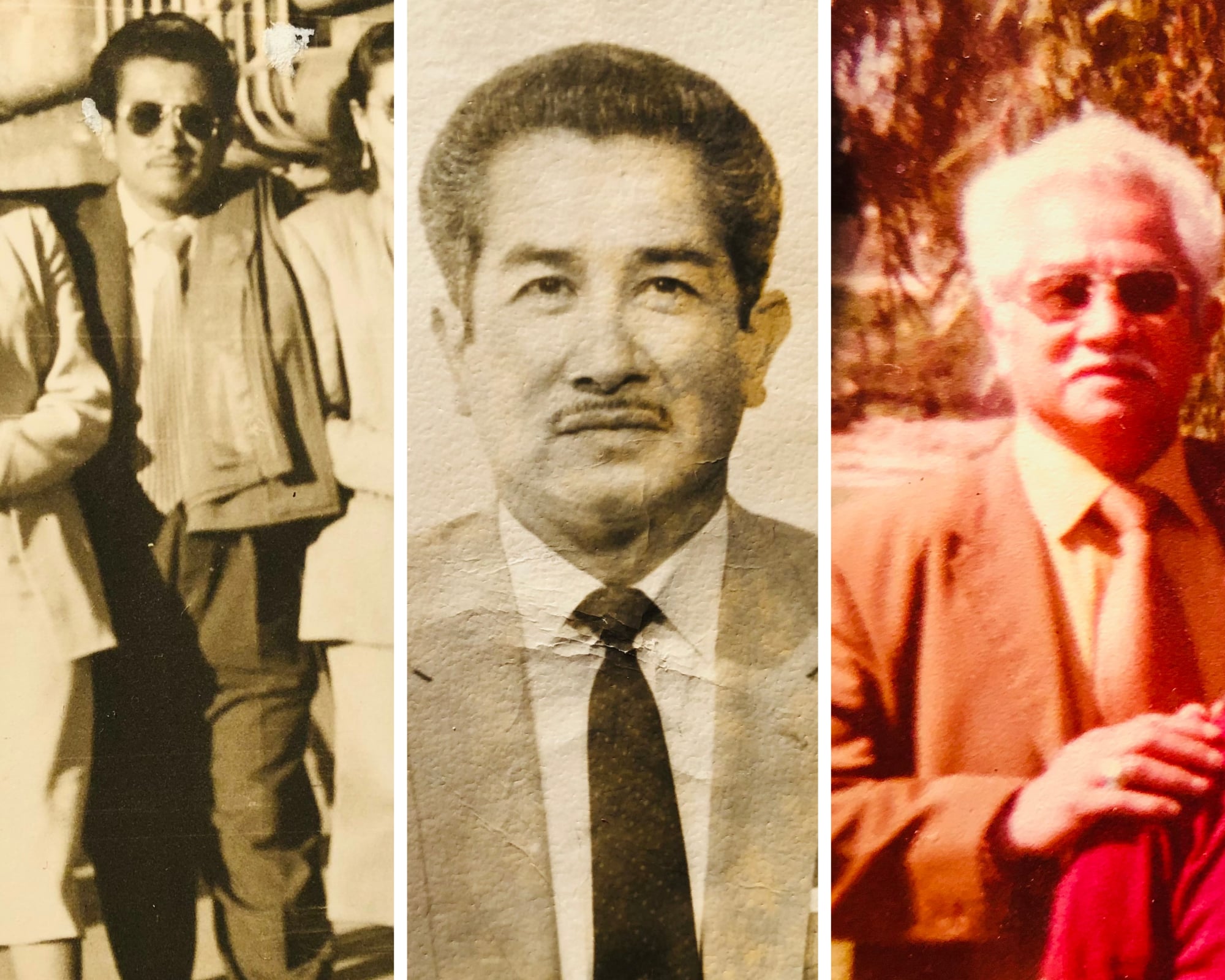 A Mexican immigrant, Tata's sense of style served him well. He worked multiple jobs to care for his large family, but you would never know it from the way he carried himself. He looked refined, calm, and confident from the outside with solid shoulders and an even stronger sense of self. Was he tired after working three shifts? Most definitely — but you'd never know it from his perfectly combed, slicked-back hair.
Did he wear a mustard suit in the peak of the 1970s? Absolutely! Tata filtered the latest trends through his own refined style. Consistently never afraid of bold colors, Tata loved his suits because they were timeless pieces that would never go out of style. Even his "leisure" or "relaxed" looks were always perfectly coordinated with statement accessories that matched his personality.
Image Source: Tavi Juárez