Career Advice From Latina to Latina Podcast Host + Producer
Meet the Team Behind Latina to Latina, the Podcast That Celebrates the Women You Want to Know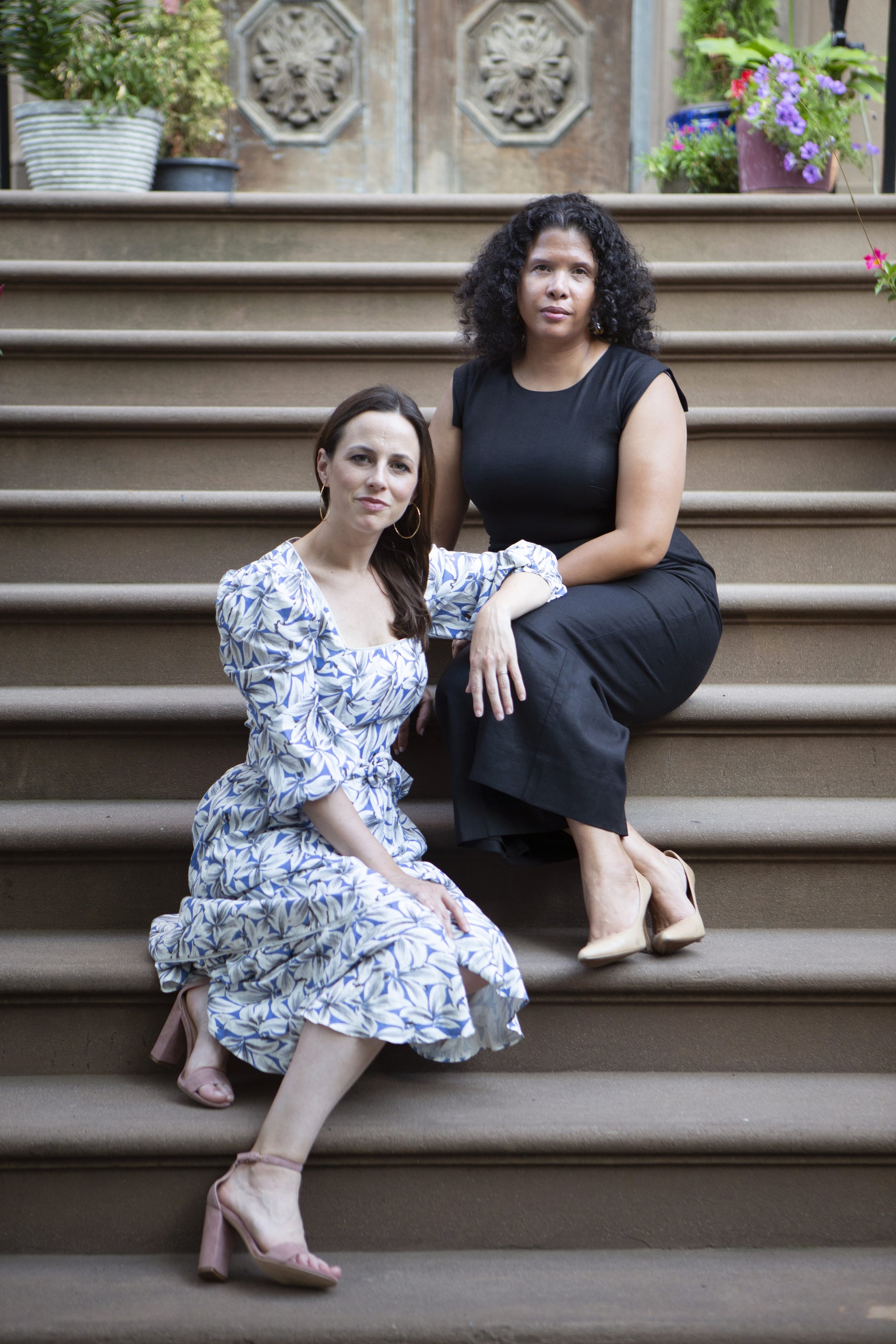 Did you know that according to the 2021 Latino Podcast Listener report, 36 percent of US Latinxs are monthly podcast listeners? And still, there is a huge under representation of this community in the podcasting world. "I want more of us in the mix," said Alicia Menendez, journalist author and host of the podcast Latina to Latina, a show that celebrates inspiring Latinas, their careers, how they "made it," yes, but also the losses and challenges they faced to get there.
From actor and producer Gina Torres reflecting on her decision to walk away from a dream job to care for her ailing father to Maria Elena Salinas recounting the challenges she faced getting pregnant, every episode goes beyond their success stories. "Those moments stick with me because they're the messy, real parts of life that are rarely captured in a professional bio," Menendez tells POPSUGAR.
But it was her partner in this audio-adventure, producer Juleyka Lantigua, who helped her transform her initial idea and her passion for interviews into a real business and the successful show it is today. Now, with over 165 episodes, the podcast has reached over one million downloads! "We have celebrated (and often fawned over) some of the most brilliant, accomplished, and inspiring women in the country who are changing their fields and making room for more of us wherever they go," says Lantigua.
The best thing about the podcast is that it has interviews with women from every field you can think of. From writers to scientists, artists, chefs, CEOs, grad students, civil rights leaders, even NASA engineers! The producer admits they never expected the amount of support they receive from their listeners every day. Especially Latinas who live outside of big cities and are looking for inspiration as they work to build new paths for themselves and their families.
Despite being part of the community of Latinx podcasters driving the change, Lantigua wishes there was more representation and more "real money" invested in Latinx creators. "Latinos are not well represented in podcasting," she admits. In her opinion, one of the main issues is the lack of Latinx in positions of power, in production, in streaming networks, and in talent agencies. "Latinos in podcasting have the talent, put in the work, and convert passive listeners into engaged communities, but we're sorely underfinanced."
"Read more than you write, listen more than you talk, raise your hand when new opportunities show up."
If you want to make a difference too, have your voice heard and change the face of media in this country, these two communications experts have a piece of advice for you. Lantigua recommends surrounding yourself with the best mentors and trying to learn new skills that don't come naturally. "Understand how money moves in the industry, read more than you write, listen more than you talk, raise your hand when new opportunities show up, write down quarterly and yearly growth goals, and be accountable to your mentor." And, as it often happens, Menendez agrees. "I also believe in finding a sponsor, someone with whom you can build a reciprocal relationship, someone with a long list of contacts and relationships that they are willing to leverage on your behalf, someone who will help push you to the next level," she said. "People talking about you and advocating for you helps you advance."
These kinds of tips and topics are precisely what they cover and discuss on their podcast, so if you want to learn more from them and their awe-inspiring guests, take a listen and be part of the Latinx podcasting new wave!
Image Source: Erica Lee Courtesy of Latina to Latina