De Viaje con los Derbez: Aislinn Derbez, Mauricio Ochmann
Aislinn Derbez and Mauricio Ochmann Get Very Real About How They Struggled Shooting De Viaje con los Derbez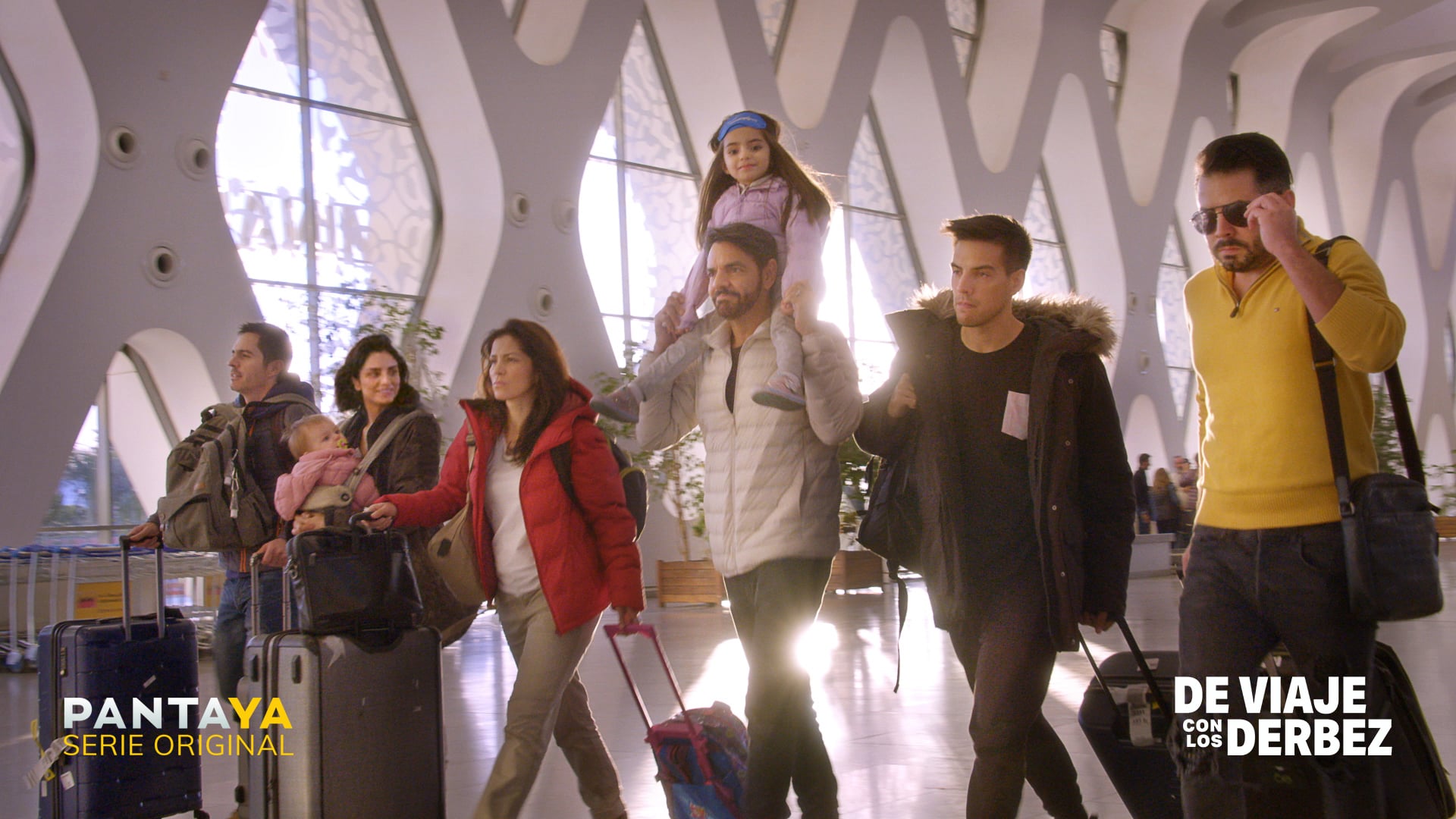 When you go on vacation with your Latinx family, things are going to get intense. Just ask Eugenio Derbez, who took his whole family on a month-long trip to Morocco and documented it for the new Spanish streaming service, Pantaya. De Viaje con los Derbez features the famous Mexican actor and comedian with his wife and former Sentidos Opuestos frontwoman, Alessandra Rosaldo; their daughter Aitana; his sons, Vadhir and José Eduardo; and his daughter Aislinn, along with her husband, actor Mauricio Ochmann, and their daughter Kailani.
The reality show consists of eight episodes in Spanish, where viewers will follow one of the most beloved families in the Latinx entertainment industry through their adventures in Morocco. For the first time, we'll get a behind-the-scenes look at the famous family traveling all together and learn more about their lives, unique personalities, relationships, and interactions in a gorgeous location that's far away from everyone's comfort zones.
Following the debut of the series on Oct. 18, we had a candid conversation with Aislinn and Mauricio about how they all felt about their trip. "The experience was bittersweet," Aislinn told POPSUGAR. "We had fun, but we also went through some things. It was a complicated project because it was a long trip and a lot of time together as a family. Kailani hardly slept throughout, which made us not able to sleep either." However, not everything was overwhelming. "There were a lot of disagreements and confrontations, but there were also incredible moments," Aislinn added.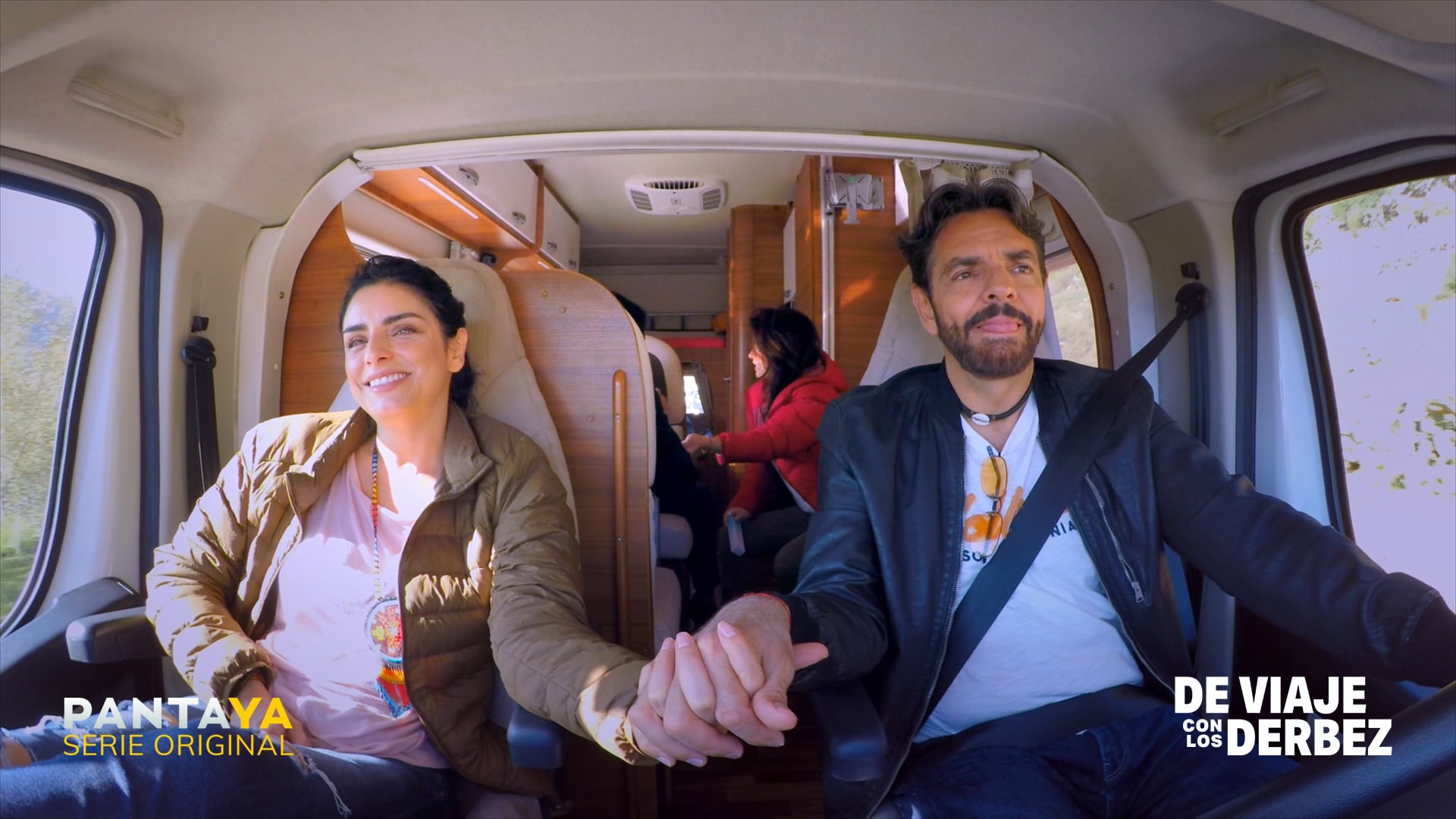 When the Derbez family was approached to do the series, they were initially hesitant about the concept. In previous interviews, they even mentioned that after the trip, they were not entirely sure they wanted the footage to be made public. "What was more important was that if we were going to do something like this, it needed to be real," Mauricio told POPSUGAR. "Sometimes in these type of projects, they edit a lot and give things a different context. For me, it was important to show ourselves, how we are, with no filter, and being our vulnerable selves so people could identify with us."
This was the first time the Derbez family participated in a project without scripts or characters. It took some adjustment for them to get used to being followed by a camera crew. "The first couple of days, you are very conscious of [the cameras], but you get used to them and that's when you fall into the family dynamics that you are accustomed to," Mauricio explained. "There was a moment where I didn't even know where the cameras were. It was something completely different of what I am used to [as an actor]."
Aislinn found the constant cameras particularly difficult. "I thought it would be easier than how it really was," she said. "I felt a little limited by not knowing how to react or if I would say something that was uncomfortable for everyone else."
The idea of this trip came from Eugenio's desire to spend more time with his family and form a stronger bond with them. This was the first time they would all travel together for an extended period of time and in the end made them get closer with each other.
"I felt like I was able to get to know everyone in a deeper way," Aislinn said of spending time with her siblings. "We were able to have more meaningful experiences than what we had before. I was really happy to see them spend time with my baby. I also saw that Kailani and Aitana were able to form a bond much more profound with my brothers."
While Aislinn appreciated the emotional part of the trip, neither she nor Mauricio see themselves doing it again for a second season — at least not now. "I don't think so," Mauricio said about doing this type of trip again at the moment. "We'll see." He added that whether the show becomes a success or not, it was tough on his family, and they would have to really agree together in order to do it again. "But as of now, I would say no," he expressed.
"No, me neither," Aislinn added. "It's not easy for everyone to agree on something." Nevertheless, the actress didn't shut down the possibility of taking a shorter family trip with no cameras around. "My dad said the other day that he would want to do it again, but this time with no cameras. I wouldn't have an issue going on a trip as a family — for a shorter time, with no cameras."
De Viaje con los Derbez consists of eight episodes and are made available weekly on the Spanish streaming service Pantaya.