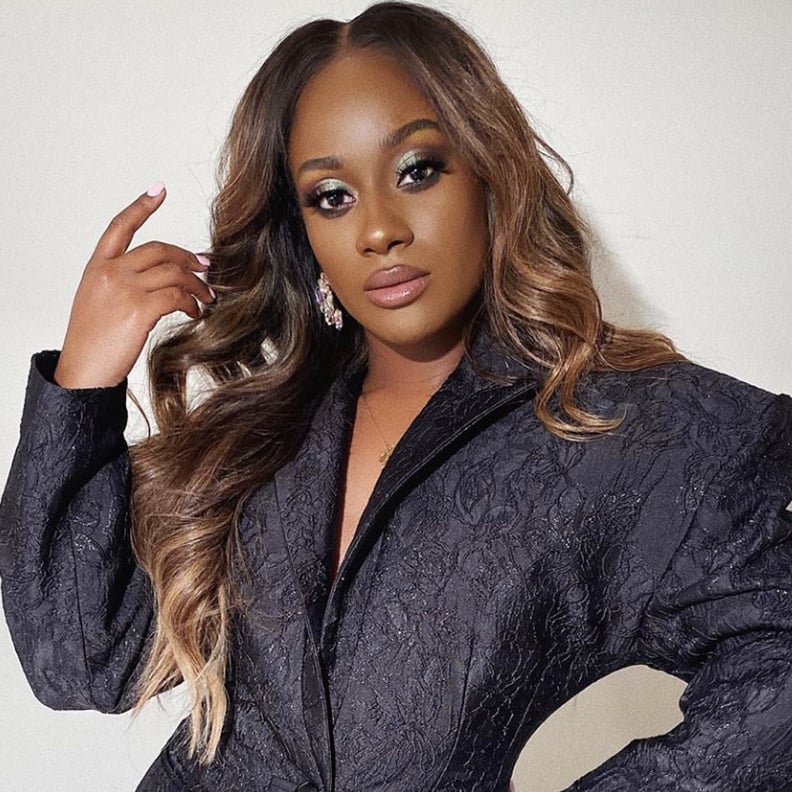 Whether they're launching a haircare brand or drawing us in for a girl chat, these Dominican influencers are some of our favorite follows on Instagram. Here's why you need to add them to your list right now.
Candy Calderon
Holistic health and wellness coach Candy Calderon has a following of women looking to master their health. She shares everything from tasty recipes to holistic-healing tips. Candy is behind the Glow Wellness Tour, which is worth a double tap.
Ada Rojas
The face and brains behind the Botanika Beauty haircare brand, Ada began her journey in entrepreneurship as a blogger. On her Instagram, she takes her followers behind the scenes of everything from her everyday life with her dog, Rico, to what it's like building a brand like Botanika Beauty, to her fitness journey. Ada also makes sure to share her best haircare tips for her fellow curly-hair queens.
Melissa Flores
Hailing from New Jersey, this beauty and lifestyle influencer recently took her solo business to new heights with the launch of her jewelry brand, Sunday Energy. The line features everything from evil-eye necklaces to hoop earrings, and Melissa always shares sneak peeks of upcoming collections on her IG. Aside from Sunday Energy content, you'll also see her sharing her favorite beauty and lifestyle products, tips for how to make it as an influencer (if there's an idea you have brewing), and advice you'd get from your best girlfriends.
Monica Veloz
Start following @monicastylemuse and you're bound to learn an important lesson or two beyond a makeup tutorial. The Dominican beauty vlogger is known for being an advocate when it comes to Afro-Latinidad, constantly using her voice to fight against colorism.
Julissa Calderon
Julissa went from waiting tables to becoming a producer at BuzzFeed and starring in the brand's hilarious Pero Like videos. The New York-born Dominicana now stars in Netflix's newest dramedy, Gentefied, playing 23-year-old Afro-Latina activist Yessika. Her Instagram is filled with inspirational words, peeks inside her private life, and moments from her journey to stardom.
Massy Arias
Your fitness game will never quite be the same after you start following the incredible Massy. The Los Angeles-based personal trainer, who formerly went by Mankofit, shares easy-to-follow workouts (I love the dance moves she does when they're finished!) and sometimes her adorable daughter, Indira, makes an appearance. Massy also shares healthy recipes on her feed.
Carolina Contreras
Carolina Contreras, better known as Miss Rizos thanks to her salon of the same name, is the reason the Dominican Republic now has an all-natural hair salon, and she helped inspire the nation to embrace the natural-hair movement. After opening Miss Rizos in DR, Carolina made her way to NYC to open another one there.
Farah Pink
Founder of skincare line Pinkness, Farah took a dive into the world of entrepreneurship after being laid off from her longtime job. Her IG is filled with looks into her entrepreneur life, dope travel shots, and outfit inspo.
Meliza Fernandez
As the founder of Killer Bodies, Meliza brings stellar HIIT workouts to those who love using dance to exercise. Take a peek at some of the classes via her Instagram.
Denise Rodriguez
Denise is known for her stunning fashion and beauty looks on the 'gram, but we couldn't be more obsessed with her hilarious TikTok videos, which she shares from time to time on her IG feed.