Elizabeth Acevedo "Clap When You Land" Book Cover Reveal
Elizabeth Acevedo Scores a Win For Representation With the Cover of Her New Book, "Clap When You Land"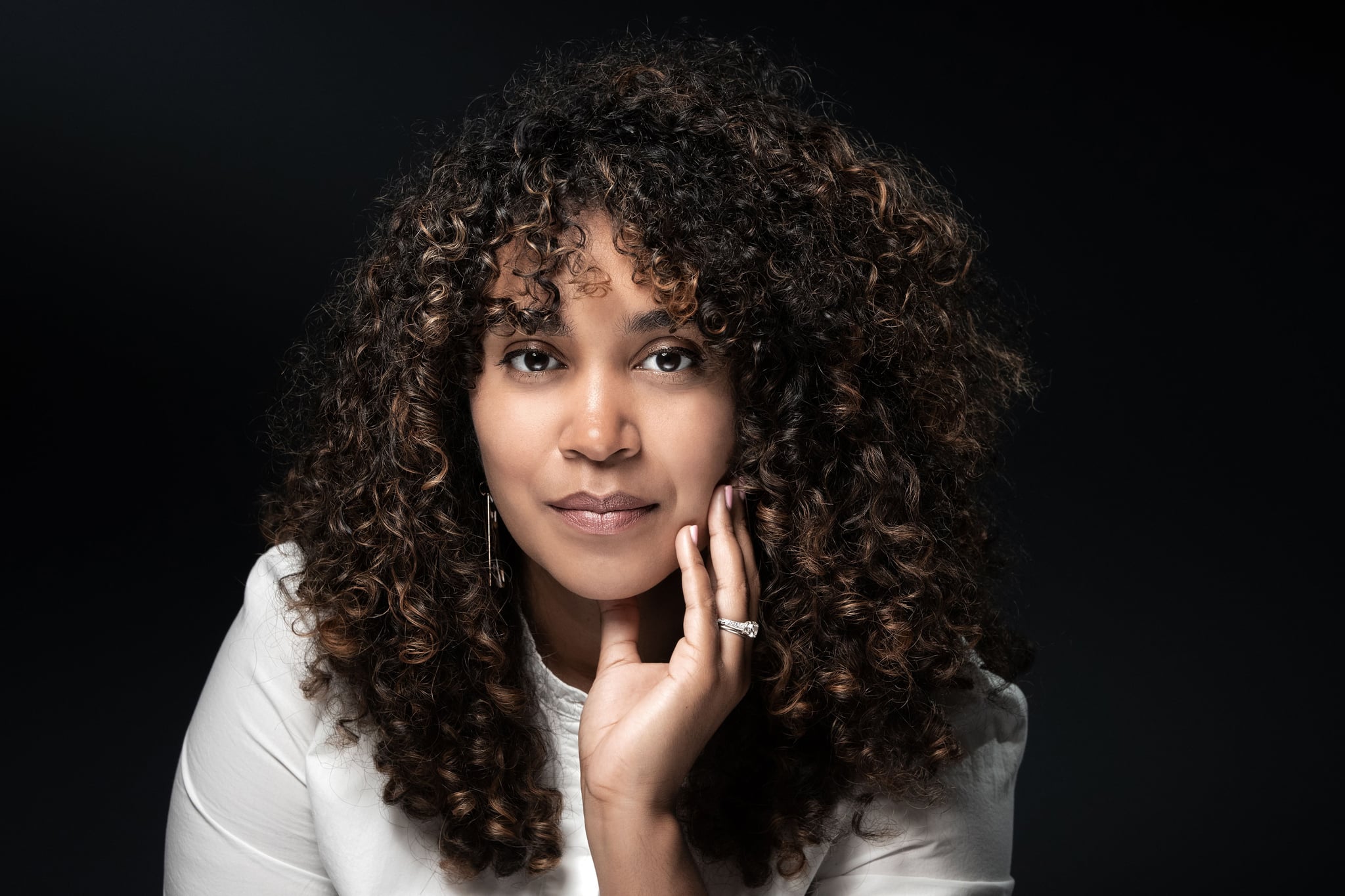 Image Source: JOEL SAGET/AFP/Getty Images
Growing up, when someone mentioned literature to me, my mind always went to what seemed like really fancy books with thousands of pages and complex vocabulary. While some of those stories were fascinating, they always felt disassociated from my reality as a Latina. Locations seemed too far away, or in made-up lands that were definitely influenced by European countries, and characters were not representative of who I was.
Of course, there were fantastic Latinx authors back in the day, writing incredible books that were breaking the traditional concept of "literature," but it seemed to me that I was only allowed to read those books after I reached a certain age. There weren't enough books that spoke to the feelings, situations, culture, and values of a young Latina woman, figuring out herself, and learning to make her space in the world. Elizabeth Acevedo felt the same way.
Elizabeth is now going on her third novel, "Clap When You Land," which is available for pre-order now and hits bookstands on May 5, 2020. In it, she touches on the topics of grief and love, as she writes about the devastation of loss, the difficulty of forgiveness, and the bittersweet bonds that shape our lives.
In the story, Camino Rios lives for the Summers when her father visits her in the Dominican Republic, until that time when his plane was supposed to land, but she arrives at the airport to see crowds of crying people. Meanwhile in New York City, Yahaira Rios is called to the principal's office, where her mother is waiting to tell her that her father, her hero, has died in a plane crash. The two girls, who didn't know they were sisters, are forced to face a new reality in which their father is dead, and their lives are forever altered. However, when it seems like they've lost everything, they realize they still have each other.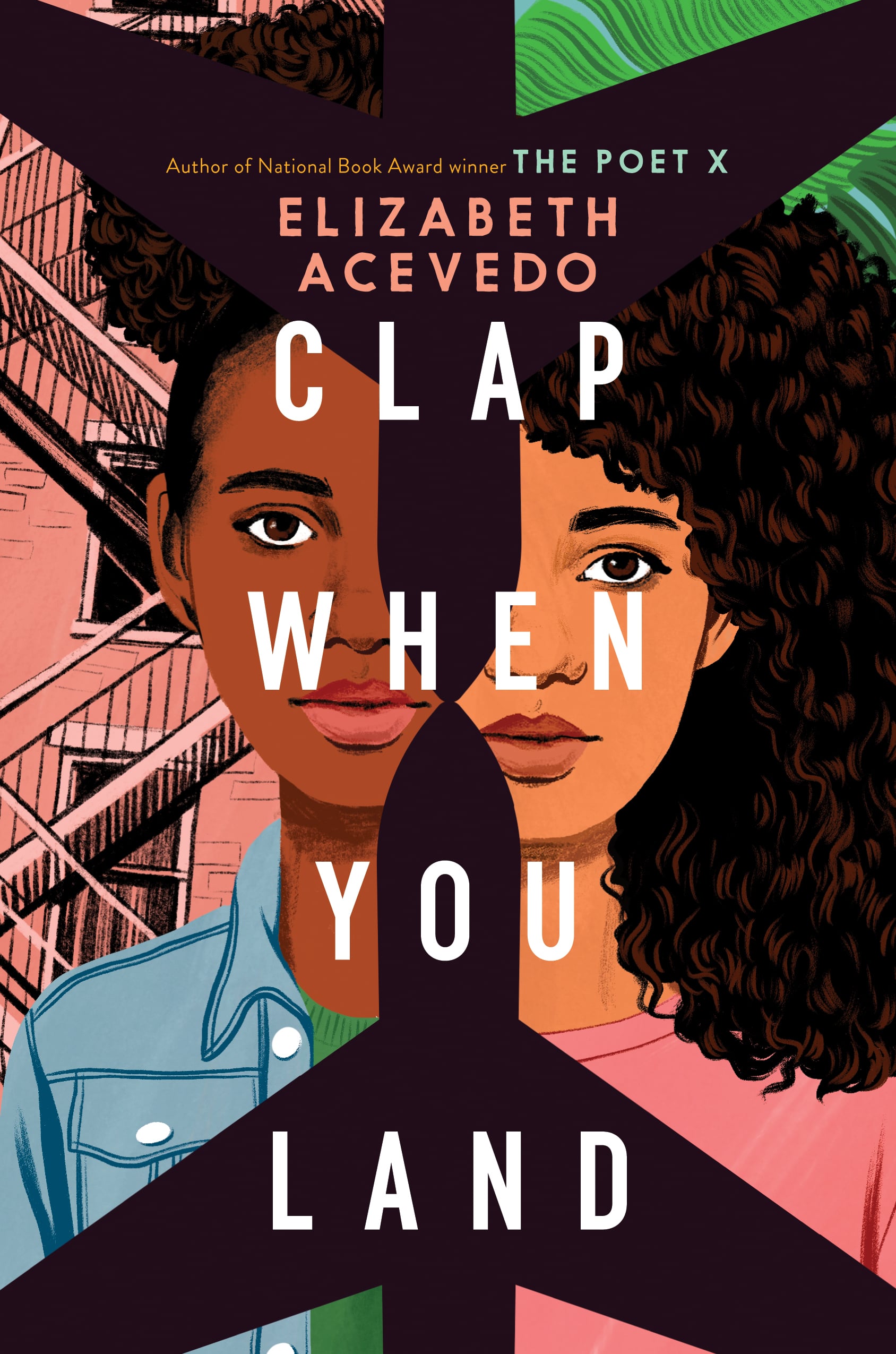 Image Source: Cover Art by Bijou Karman / Design by Erin Fitzsimmons
The book cover, which was revealed today, features gorgeous art by Bijou Karman, and design by Erin Fitzsimmons, depicting the two sisters, both beautiful Afro Dominicans with impeccable curls, one in front of classic New York buildings, another in front of what looks like the leaves of the palmeras that abound in the Dominican Republic, and separated by the shadow of two planes.
As a Dominican, this book already means a lot to me. The first time I read the title it transported me to a plane on my way to Dominican Republic, and hearing bursts of clapping the moment the wheels touch the runway. It's not a flight to the DR unless people clap when they land, and when you haven't been to the island in a while, you can't help but to feel moved when you hear it. It's like the clapping is telling you, "welcome home, we've missed you."
And then I saw the girls and the beautiful shades of brown of their skins. It's not every day you see such display of Caribbean beauty on a cover. But beyond that, the fact that both my birthplace and the place I chose to live in are represented on the same cover, made me really emotional. For once, most of my essence has been captured in one gorgeous book cover, and I'm sure the actual book will resonate with so many, not because they might have my same background, but because the story itself is not uncommon in most Latinx communities.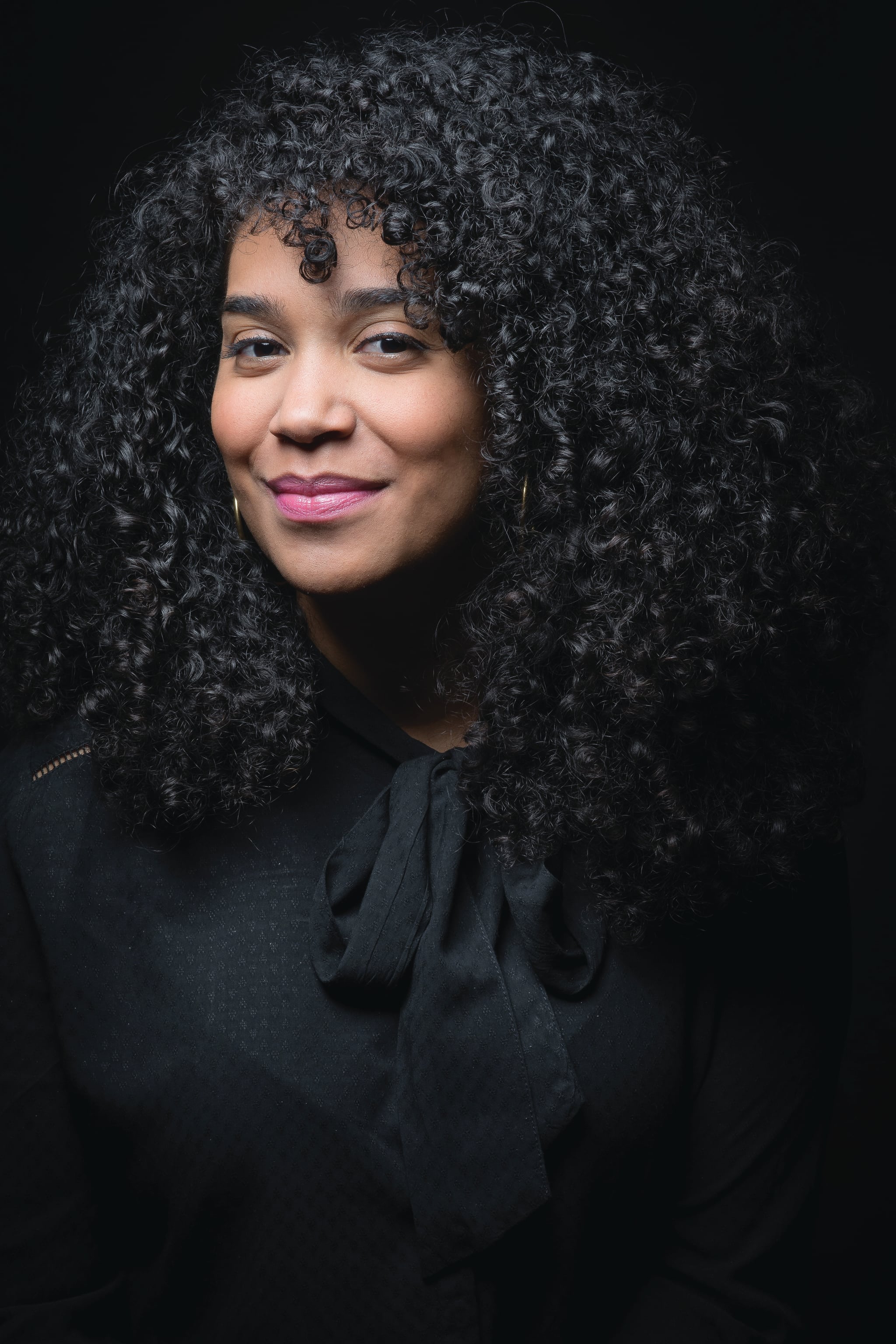 Image Source: Stephanie Ifendu
Elizabeth knows how to paint those stories with words, and she's been doing that for many years: first through slam poetry, becoming a National Poetry Slam Champion, and eventually channeling that passion of vocalizing the issues that affect Latinx and Afro Latinx into her first novel, "The Poet X," which won the National Book Award for Young People's Literature, the Michael L. Printz Award, the Pura Belpré Award, the Boston Globe-Horn Book Award, the Walter Award, and the Carnegie Medal.
There was a clear need for representation, and Elizabeth's beautiful prose, along with characters that looked and talked like us, and who lived similar experiences to the ones we'd gone through, made her book so much more familiar, and bridged a gap between communities that had been overseen for so long, and literature. It finally felt closer, and so easy to understand.
She didn't stop there, releasing "With the Fire on High" this year to outstanding reviews that are shaping Elizabeth to be the voice of representation of this generation.