POPSUGAR
/ paid content for /
Ulta Beauty
The Essentials to Create Colorful Eye Makeup at Ulta Beauty
A Celebrity Makeup Artist Shares 3 Things You Need to Consider If You Want to Try Eye Makeup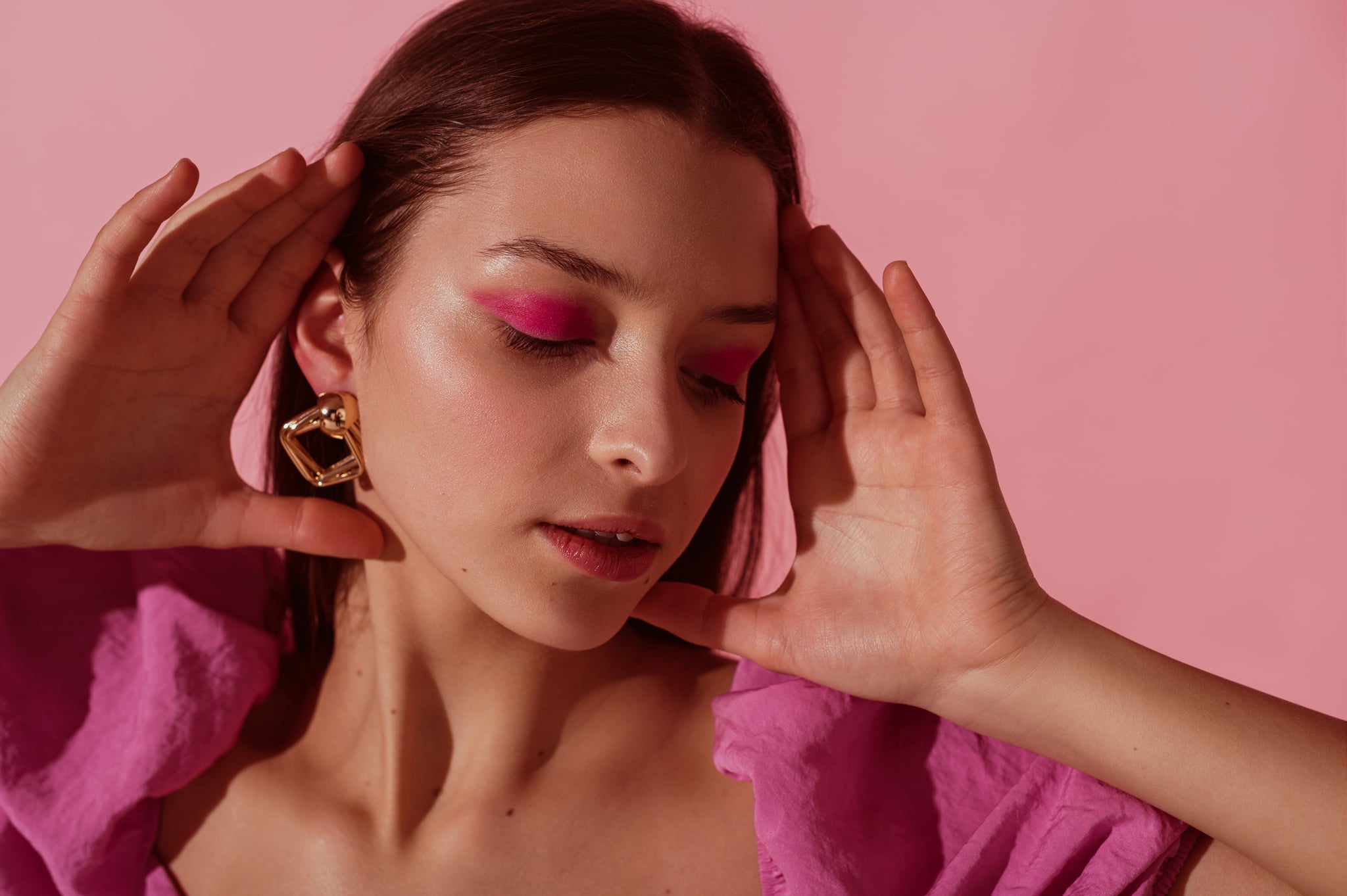 Bright, colorful eyeshadow is always admired from afar. But when it comes to re-creating many of the bold looks we see and love on social media, many of us feel intimidated to attempt an eye look that stands apart from the tried-and-true neutrals. So to give you a push in the right direction, celebrity makeup artist Deanna Paley, who works with Becky G and most recently did her makeup for the launch of her makeup line, Treslúce Beauty, at Ulta Beauty, has shared her tips on how to seamlessly nail your eye makeup.
A look at her social media account, and you'll immediately be inspired to play with the lesser-touched shadows in your palettes. To get started, Paley begins with a primer for the eyes. "I have two ways of priming the eyes. I either use a concealer and blend it in, but if I'm going for the brighter colors, I love using eyeshadow primers."
The Urban Decay Anti-Aging Eyeshadow Primer Potion ($25) is a creamy, nude fan favorite that reduces the appearance of fine lines and keeps eyeshadow crease-free. It also intensifies the look of shimmer eyeshadows.
Paley then noted that something to consider when doing a client's makeup is both the shape of their eyes and their complexion. "Not all colors will look best on everyone, so make sure you're really paying attention to that." Her expertise with color brings up a valid point. However, she does not wish to discourage anyone from wanting to try a sunshine-yellow eyeshadow if that's what's on their mind. "If you want to rock a color, by all means do so!"
When asked about her preference between a pressed shadow versus a liquid, the makeup guru says she doesn't discriminate and versatility is always best. "I'm always down for a press shadow depending on the event and look. Some people's skin reacts better to one versus the other, too, so always be cognizant of that."
The Treslúce Beauty I Am Shadow Palette ($30) contains a stunning medley of vibrant colors to experiment with and develop your skills.
And to seal the deal, Paley says, "The best way to make sure everything stays bright and colorful in the eyes is makeup setting spray." The Morphe Continuous Setting Mist ($16) sets liquid or powder makeup and delivers a radiant finish. Spray it all over your face after you've completed your look, and voila! Your look should be radiant and complete.