The Easiest Way to Add Metallic Touches to Your Wardrobe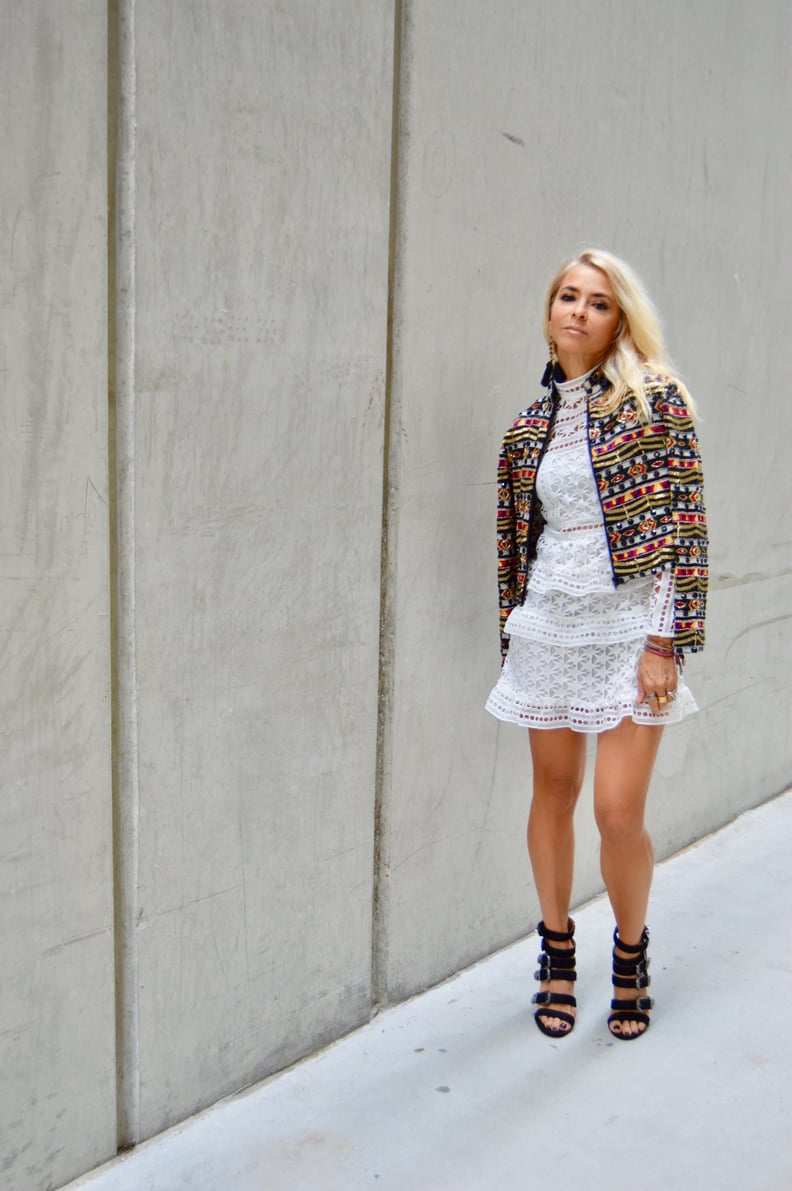 Pamela Garcia
Every editorial product is independently selected by our editors. If you buy something through our links, we may earn commission.
Stylist Irma Martinez, who has worked with celebrities like Thalia, Sofia Vergara, Daisy Fuentes, and Eva Longoria, shares her most useful fashion secrets with POPSUGAR Latina. Find her book El Manual del Estilista on Amazon.
Brands everywhere are incorporating the latest rocker trend into their collections, and you should be embracing the trend on your everyday wardrobe, too. It's no longer about the baggy, grunge, and gothic looks that used to be associated with the rocker vibe, so don't be afraid to let the good times roll. This season is all about metallic details, like beads, studs, and sequins that add a pop of fun to classic pieces.
By combining simple staple pieces with one dramatic feature, this rocker trend can be feminine, sexy, comfortable, or anything you want it to be. The 10 pieces ahead will add some sparkle and a lot of attitude to your closet.
01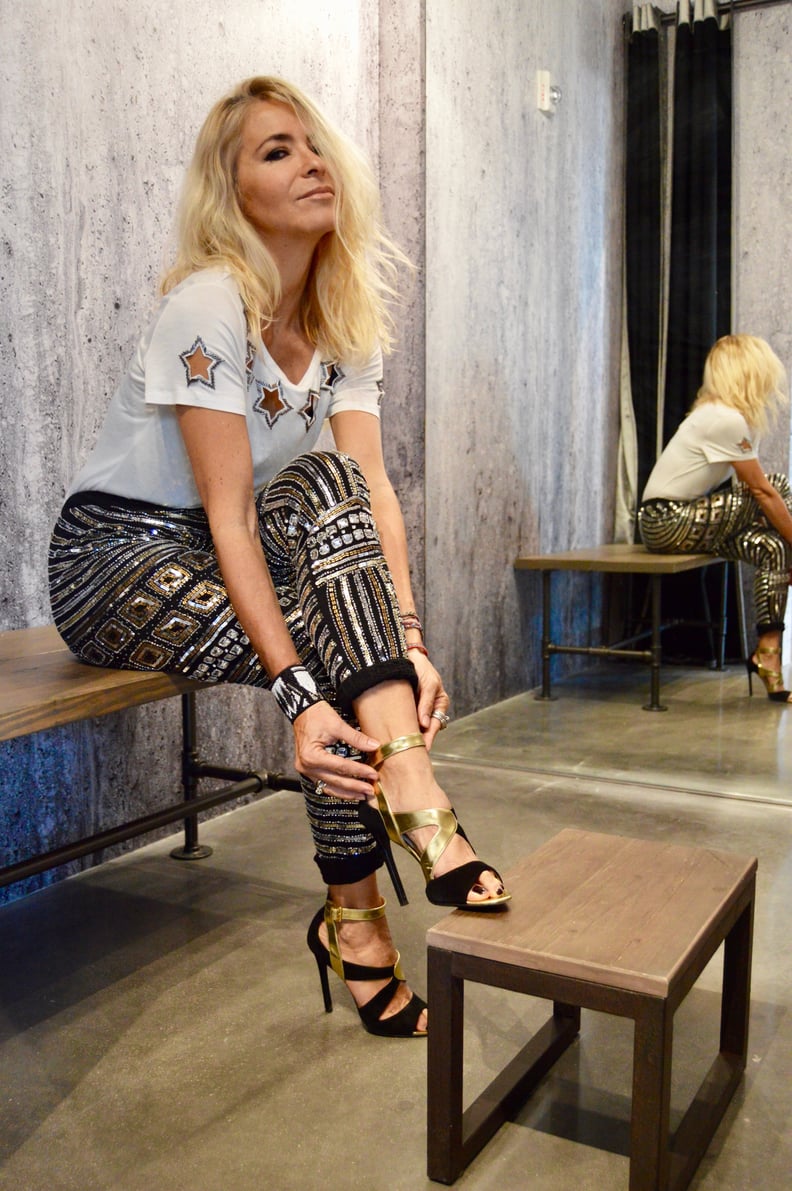 Beaded Pants
Beaded pants are so fun, but you have to pay attention to what you wear with them. A simple white t-shirt and your favorite black heels will do the trick and give you that effortless rocker glam vibe.
02
Embellished Blazer
Who can a resist a fully embellished blazer? This blazer from Seta Apparel is definitely a statement piece, so you don't need to add much more. I paired it with white bell-bottoms to really make the smaller details pop!
03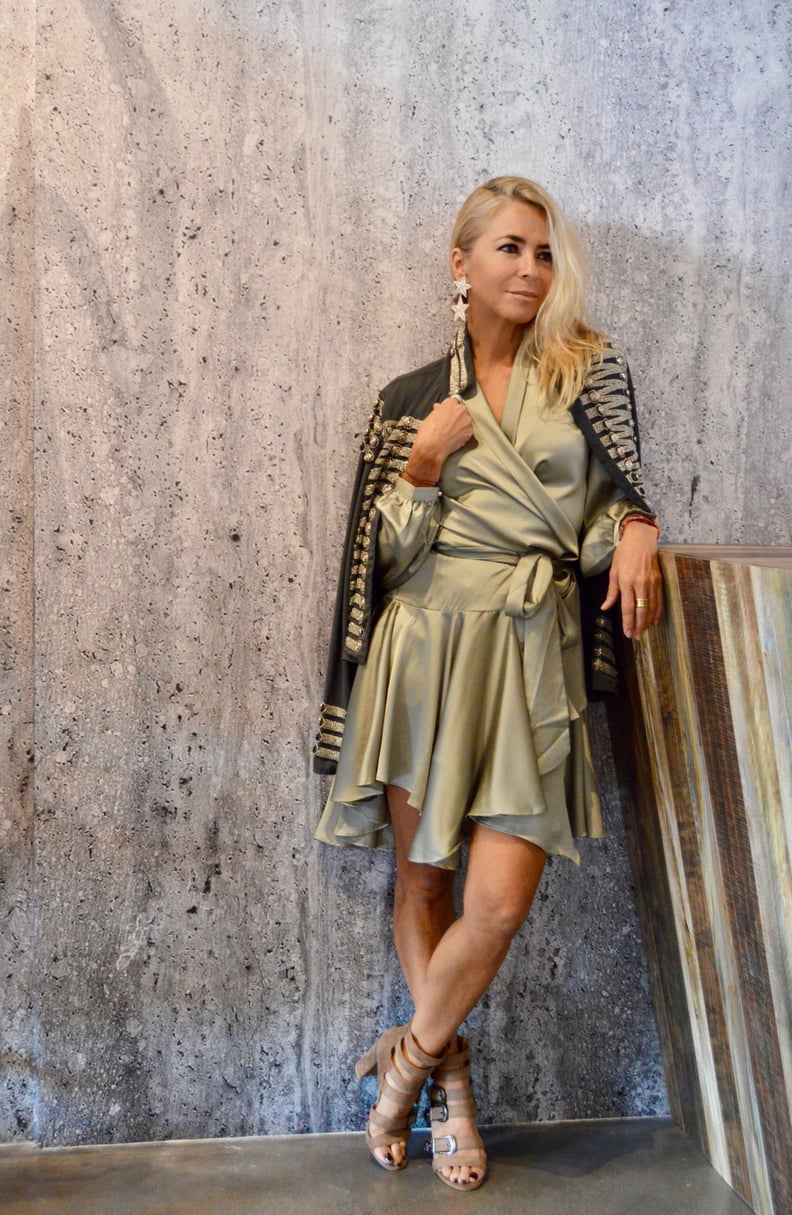 Studded Jacket
Adding a military-inspired studded jacket really adds a rocker touch to a classic dress.
04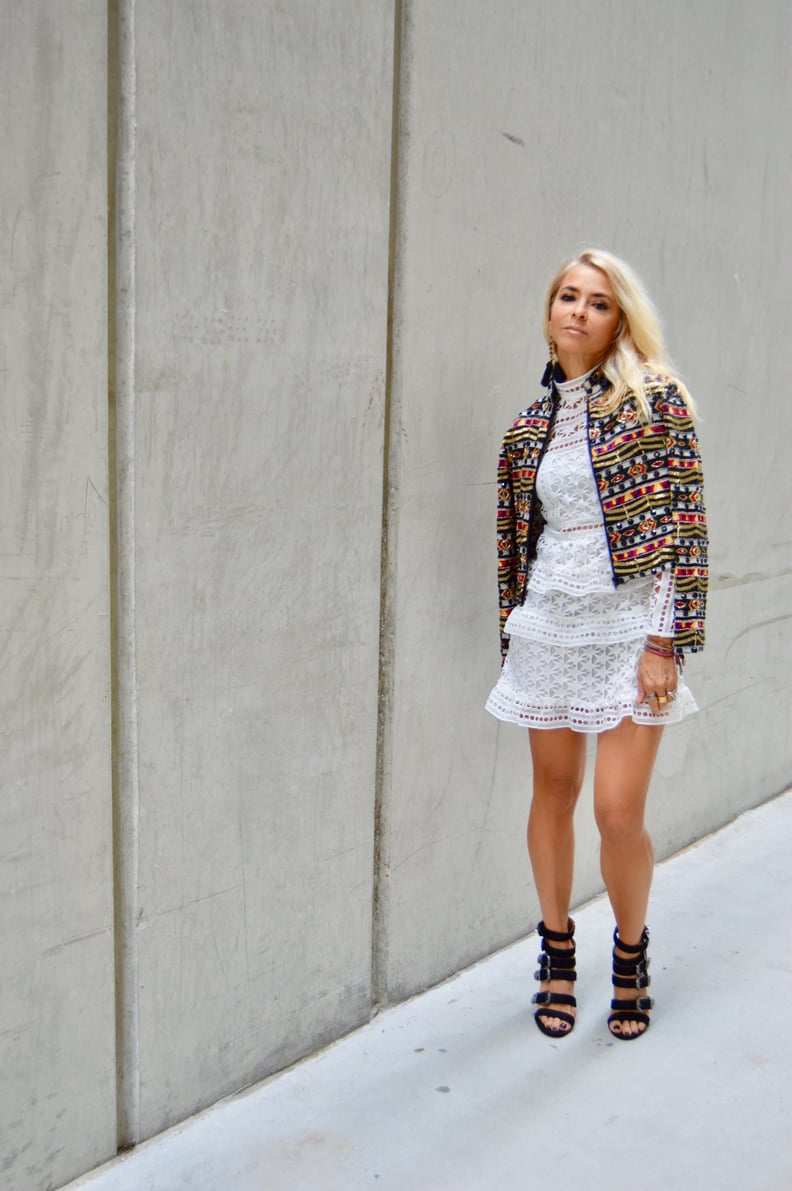 Multicolored Sequin Jacket
A beautifully beaded jacket with bold colors truly embodies the dramatic feature that the rocker trend is all about, but with a fun, added twist. I chose to wear it with a very feminine dress, but it can also be worn with jeans or even a jumpsuit.
05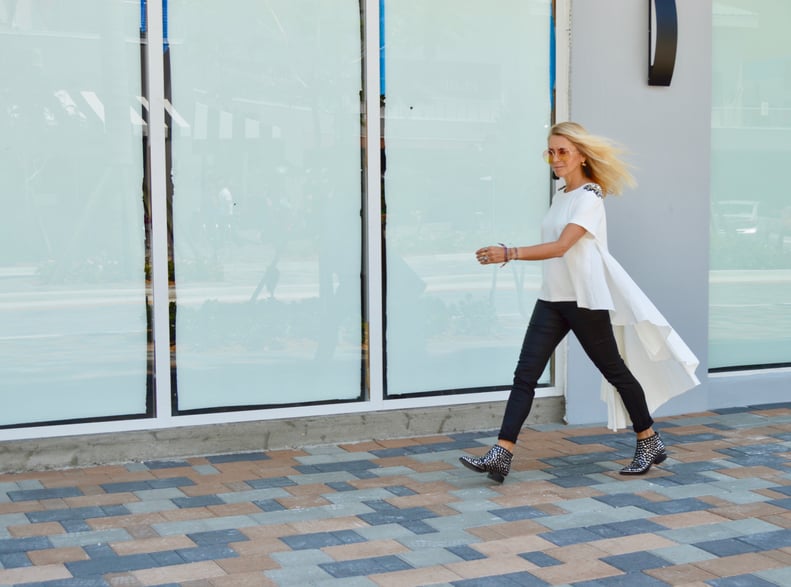 Stud Booties
Even in the middle of Summer, you can see booties left and right. A pair of studded short booties go well with black jeans, but also shorts.
06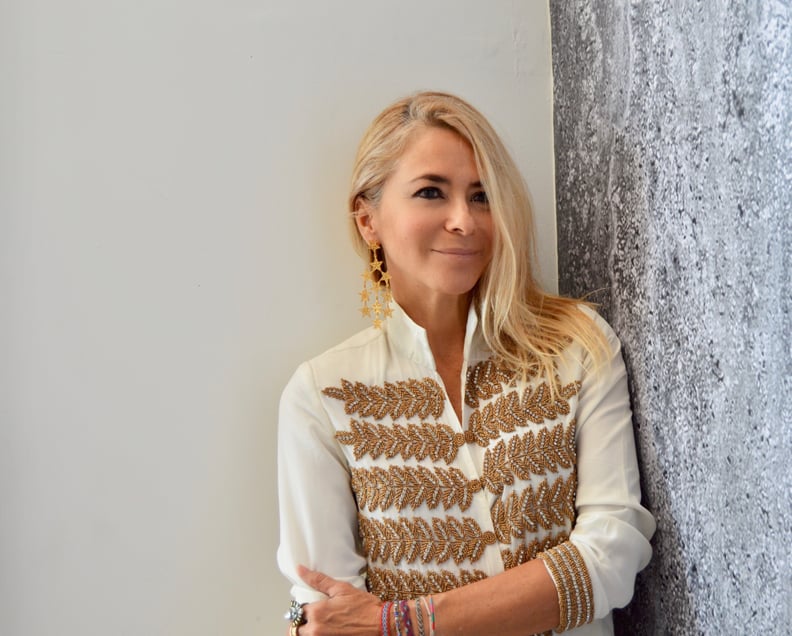 White Jacket With Gold Details
While the weather is unbearable outside right now, a white jacket with gold details is perfect for the transition from Summer to Fall.
07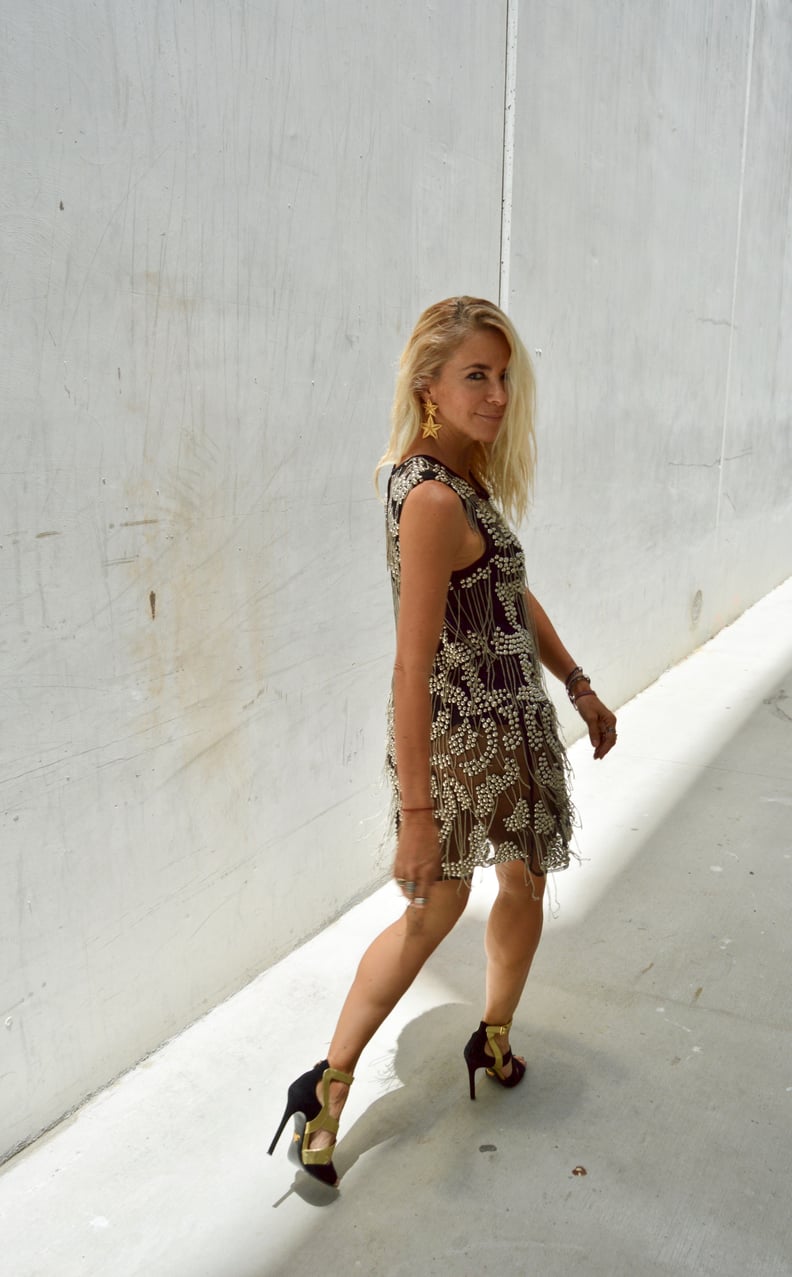 Sequined Dress
A dress with metallic beading is definitely a showstopper and a great option for any event or party!
08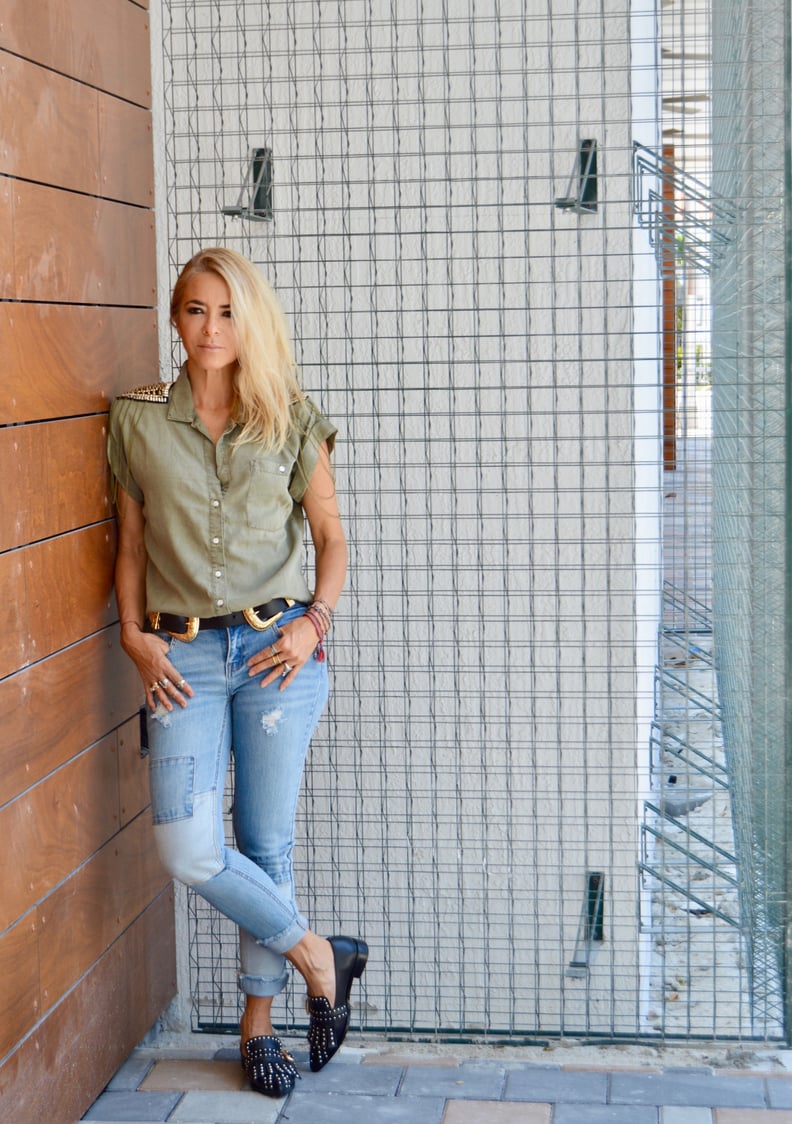 Military Studded Top
This military-infused rocker trend is not going anywhere any time soon, and there is no better way to ease into it than with a top that features a few studs. Pair it with jeans or a skirt.
09
Beaded Skirt
Statement sleeves are one of my guilty pleasures and pairing them with this beaded fringe skirt is what I call a perfect balance. I love pairing chic looks like this with sneakers because it's fun and perfect for long days on the go.
10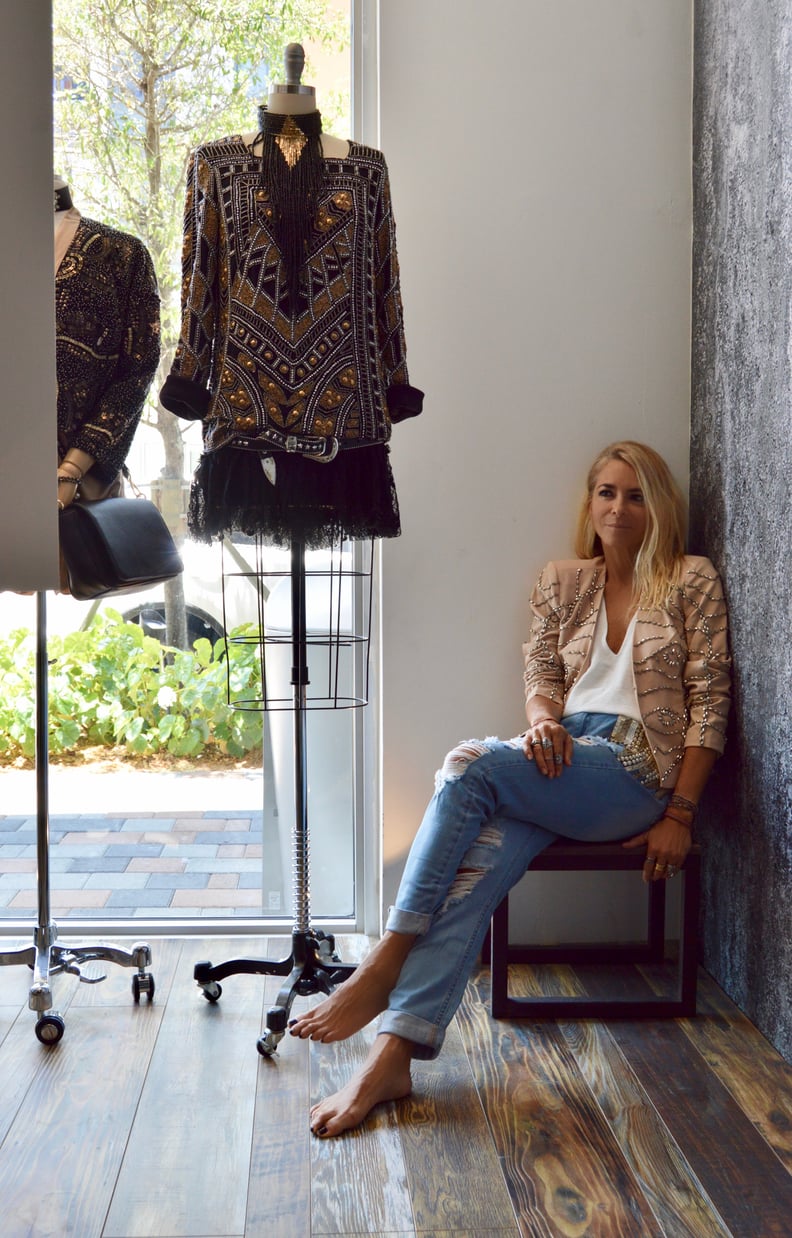 Beige Sequined Jacket
Perfect for a causal Friday at work or even for brunch on Sundays with some friends, you can dress up a beige embellished blazer or pair it with jeans or shorts.