Genesis Velazquez on Latinx Representation in STEM
STEM Innovator Genesis Velazquez Is Proving Science and Beauty Go Hand in Hand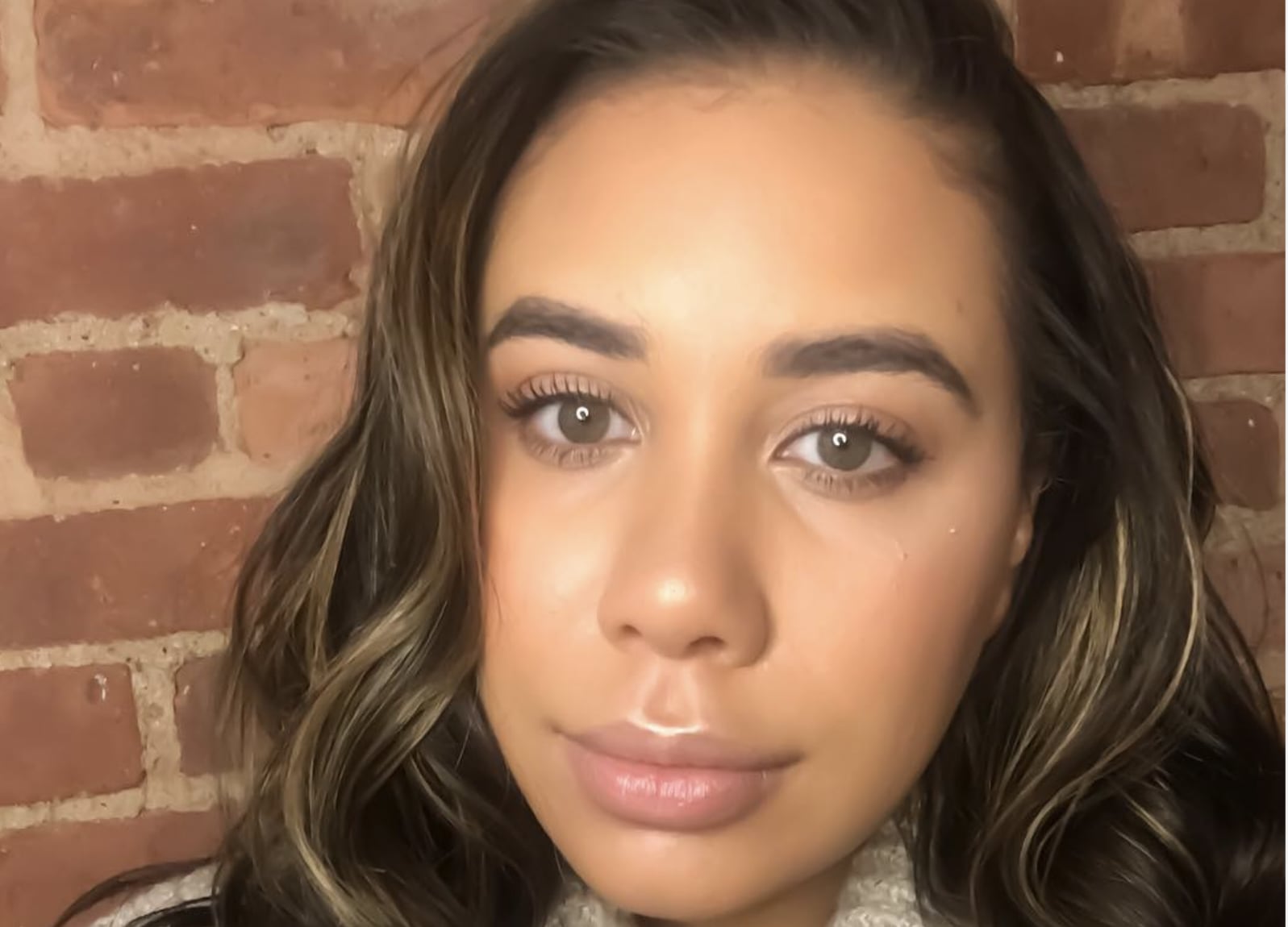 A few years ago, 26-year-old chemist Genesis Velazquez made a long-term plan for her future. In her words, she wanted "to create a space where you could come and get everything done for your [beauty] product in one place." The young Latinx scientist diligently followed her passions for beauty, science, and people, and before she knew it, that plan came to fruition, ahead of schedule and nearly on its own.
Velazquez, who is of Dominican and Puerto Rican descent, has loved all things beauty for as long as she can remember, in large part thanks to her hairstylist grandmother. And some time during her high school years, she realized that she has a natural propensity for STEM. We got to chat with Velazquez about her experience and her thoughts on the future of Latinx representation in her field.
Velazquez is now the founder of Elitegen Innovation, a company that employs mostly Latinx professionals and helps predominantly small, women-owned businesses bring their products to market by offering affordable "custom formulation, packaging, label design, and manufacturing."
Velazquez previously worked in cosmetics labs where she worked on formulating personal-care products. "I saw that there were so many innovative opportunities that my larger employers had blinders on for. These independent beauty brands are changing how we look at beauty and skin care," she said, referring to the companies Elitegen caters to. Velazquez told us they are largely owned by members of marginalized communities, including people of color, the LGBTQ+ community, and women.
"The company started itself. I manifested it a little too soon. It has grown exponentially this year," she said, noting that the company is only 2 years old and came to fruition years before she thought it would. But she's taken the opportunity and run with it, not just because she's passionate about what she does — which she is — but also because she can now use her experience and platform to inspire, inform, and even mentor young Latinas interested in careers in STEM.
Not only does Velazquez host The Glam Chemist Podcast, in which scientists, marketers, influencers, and business owners join her to discuss the role of science in the beauty industry, but Velazquez also has big plans for outreach, starting with an upcoming trip she's taking to Puerto Rico to work with other women in STEM.
According to a Pew Research study, Latinxs as a whole make up only eight percent of the STEM workforce in the United States, which is actually far less than the 17 percent of unemployed Latinxs in this country. Latinx women in STEM represent an even smaller percentage. So there's a lot of work to be done in regard to simply presenting careers in STEM as an option for people of Latinx descent, many of whom never hear about jobs in the field growing up, unless someone is suggesting a career as a nurse or doctor.
Careers in STEM go far beyond the medical field, though, and Velazquez always knew that if she was going to go into science, it would be cosmetic science, because it was something she knew she could actually enjoy. She had to discover that career path herself, and now she wants to do what she can to make learning about careers in STEM easier and more accessible for others.
"The goal is to continue to have more women in STEM. My goal is to keep spreading awareness for Latinas to go toward entrepreneurship and ownership of their intellectual property," Velazquez said. "I think that science and STEM is still an old man's game. We were kept from innovation in science for a very long time because of the access to education. . . . We were allowed to be nurses, not doctors. Assistants, not researchers."
Velazquez herself said she thinks her family are still surprised by her career, although they've been supportive. "It's one of those jobs that get done, but you don't know who does it, but once they saw my success they really were supportive about how I was building my career," she told us of her parents. "I was a first-generation college graduate, so they were cautious."
Because of that history, Velazquez thinks a lot of Latinx people in STEM feel like they don't belong. "The important thing to remember if you're interested in STEM is to remind yourself that you're more than qualified to be there," Velazquez said. "You can totally bring something new into the STEM realm. Your ideas and innovation is separate from everyone else's and could change that space forever."
She also believes we're living in a time when female scientists in particular don't have to resign themselves to working in what she refers to as "antiquated labs."
"People are really thinking of diversifying their labs and their space and getting other input, and I think that's what's starting to get us into that space," she said, noting that there's also a trend of STEM professionals taking things into their own hands and starting their own labs.
"It's a great time, because no one is hesitating," Velazquez said. "They're really making it all worth their while, and worth their time. There are certain things that money can't buy, and making space for other people . . . that's worth the world to me, especially coming from Latin culture." It's clear that with every advancement she makes in her own career, she keeps that very mission in mind.
Image Source: Laura Camarena