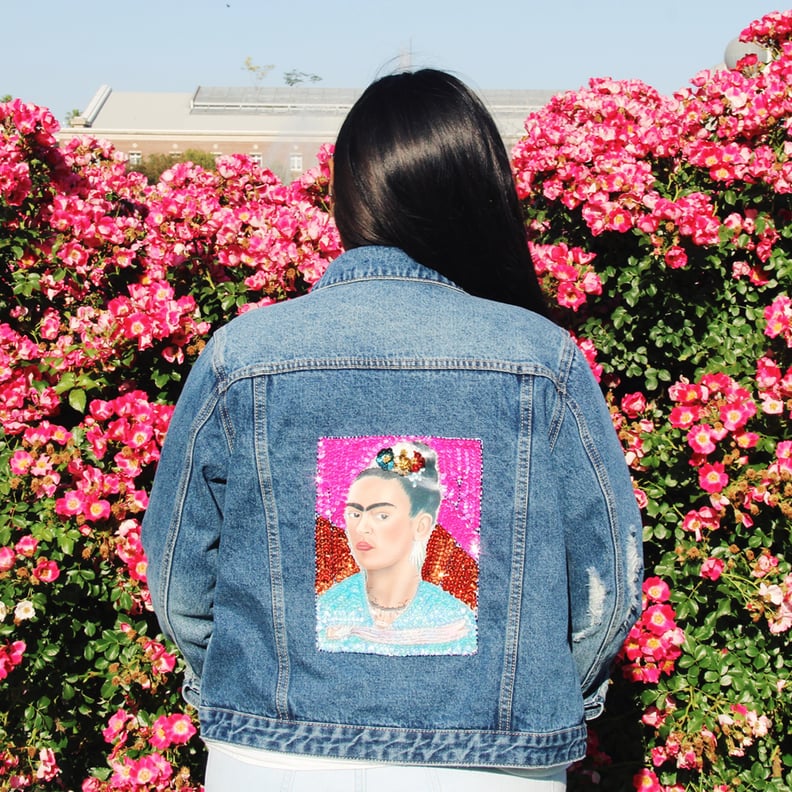 Your Instagram feed might be looking a little extra sparkly recently, all thanks to the sequined jackets from online shop Hija de tu Madre. Latinx are going nuts over the brand's denim pieces featuring Frida Kahlo, La Virgen de Guadalupe, and El Sagrado Corazón, and once you see the awesome designs you will, too.
Patty Delgado, the Mexican-American creator of the Los-Angeles-based brand, had a powerful message in mind when she started the business after a trip to Mexico: "I want to create apparel that is the perfect depiction of my cultural intersection. What's more American than denim? And what's more Mexican than la Virgen de Guadalupe?"
Hija de tu Madre also sells custom jewelry with sayings like xicana, boricua, and bruja, Virgen de Guadalupe iPhone cases and cute crop tops. Scroll ahead to check out some of the jacket options and find links to shop the brand.