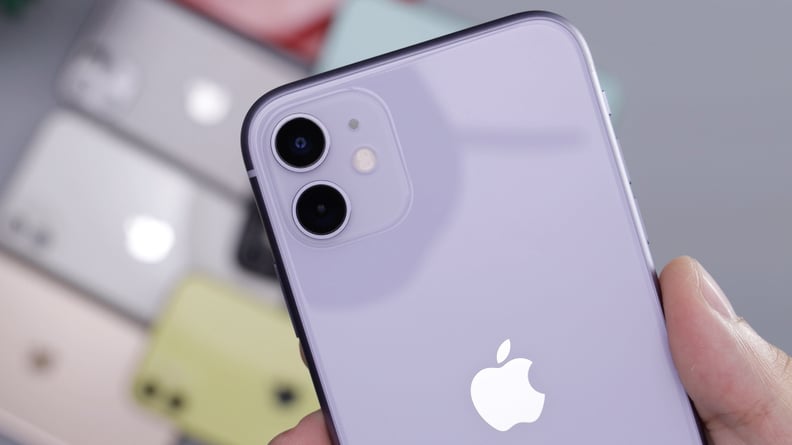 Unsplash | Daniel Romero
Unsplash | Daniel Romero
It's Saturday night after a week of having my dog Phoebe sick to her stomach, trips to the vet, cooking arroz blanco con pollo just for her, and making sure she takes the antibiotics I hide in her chicken. All of a sudden, I get a FaceTime call. It's both of my parents. They wanted to know how their furry nieta was doing. They made me point my phone at her so they could see her and talk to her. It really warmed my heart.
I had spent the whole week worried over my dog — after all, she's all I've got here — losing sleep and focus, feeling like a bad mother for letting her get sick, and beating myself up over not being able to do more for her. Although my parents had checked on me and Phoebe over our family group chat throughout the whole week, being able to actually see them made me feel so much better and comforted. This is a way my family says "I love you," especially when we live 1,554 miles away.
This situation is not uncommon for many Latinx living in the US. Some of us move here, but a lot of us stay behind. And nothing helps coping more with being an immigrant than those moments you share with your family — even if it's on your iPhone — when they remind you that you're loved, appreciated, and cared for and that you matter. It really gives you the fuel to continue working hard to succeed and live your own American Dream.
Latinx use technology to bridge the distance between our loved ones — I recently joined my grandma's birthday over FaceTime, for example — and we've moved to the forefront of technology adoption in other areas with social media, apps, mobile video usage, digital music consumption, radio listening, TV viewing, gaming, and web activities, according to a new study by Nielsen.
The study adds that 35 percent of US Hispanics agree that they are among the first of their friends to try new technology products (over-indexing non-Hispanic whites by 36 percent), while 54 percent of Hispanics agree they are willing to pay more for top-quality electronics.
I, for example, am on my phone the whole time when I'm not at work, whether it's checking any messages from home, keeping up with my tías on Facebook, replying to any urgent emails, scheduling meetings, listening and sharing music, taking videos of Phoebe for my expanding collection, and even studying — I recently decided to pick up Italian just for fun. So, I wanted a phone that was up to date with the newest tech — and beyond — and would make the whole experience so much easier. That's why I got an iPhone 11.
I've been able to optimize how I communicate with my family thanks to the new iOS 13 features. My favorite is whenever I receive a message from my parents or siblings, I don't even have to pull out my phone. As long as my AirPods are connected, Siri will read it, and I can reply back by just saying "Hey Siri" or tapping on the AirPods. I also use Siri to control Apple Music and even third-party apps like Spotify with easy commands like "Turn it up" or "Play the next song" so I can seamlessly enjoy and switch from a melodic bachata to an upbeat Juan Luis Guerra merengue to keeping up with the new Dominican artists like Gabriel.
My family and I take lots of photos to share between us, and having a phone that takes extraordinary portraits and night mode photos has changed the game for me. When Phoebe was sick, I kept sending my parents photos so they could keep track. The detail in every photo was so perfect that my parents would tell me, "I can totally see in her eyes what she's feeling."
Another feature that has improved the way my family and I stay connected is Family Sharing. While my siblings and I are adults — and my parents are way past setting permissions for screen time and app store purchases — we love having access to our own iCloud. My dad has been compiling, organizing, and scanning all the photos from our childhood, and this is the best way to share them in real time when your three kids live abroad.
According to the Nielsen study, the internet is a primary vehicle for everything Hispanics do, from cultural connectivity to infotainment to online purchasing — my mother is a great example of the latter — and a smartphone is the key connector, as US Hispanics over-index the US total population by nine percent for smartphone ownership, and 99 percent of US Hispanic households have a wireless-phone service.
What's more interesting is that while people would assume only the younger generations are more technologically inclined, Hispanics 50 and older have become particularly tech savvy, as they over-index non-Hispanic Whites by 36 percent for agreeing they like to have a lot of electronic gadgets, and by 28 percent for agreeing they often discuss their knowledge of technology or electronic products with others.
If I'm being honest with you, I got my first iPhone after some peer pressure from my dad, who was the first in the family to get one, after he was captivated by all its functionalities. He relies on Siri to write his work emails both in Spanish and English when he's on the road and loves to ask her to play a movie on Apple TV whenever he's unwinding after a long day.
But what I'm sure he enjoys the most is being able to see his children who are thousands of miles away and making sure his furry grandchild recognizes him whenever he visits or we go visit him. And yes, she's doing much better from her stomach flu now.