What a time to be Latinx! It seems like people around the world are finally catching up with how amazing our music and artists are, and the days of Latinx performers switching to English to cross over into the American market are long gone. Latinx are headlining major festivals, appearing on Late Night television not only to perform, but to actually be interviewed, selling out major concert venues, and collaborating with other big names. Case in point: J Balvin.
While J Balvin exploded in 2014, he had been already working hard on his music for years, signing with EMI Colombia in 2009, and eventually with Universal subsidiary Capitol Latin after releasing his first international hit "Yo Te Lo Dije" in 2012. It wasn't until five years ago, when J Balvin released "6 AM" with Farruko, that one of the most groundbreaking musical careers in all markets would take off, really reaching the English-speaking audience in 2017 with "Mi Gente."
Fast forward to 2019, and J Balvin is having one of the best years ever. He transcended the music space and teamed up with Guess to release a 42-piece ready-to-wear line with Guess called Vibras, making him the first male artist to collaborate with the brand in a capsule collection.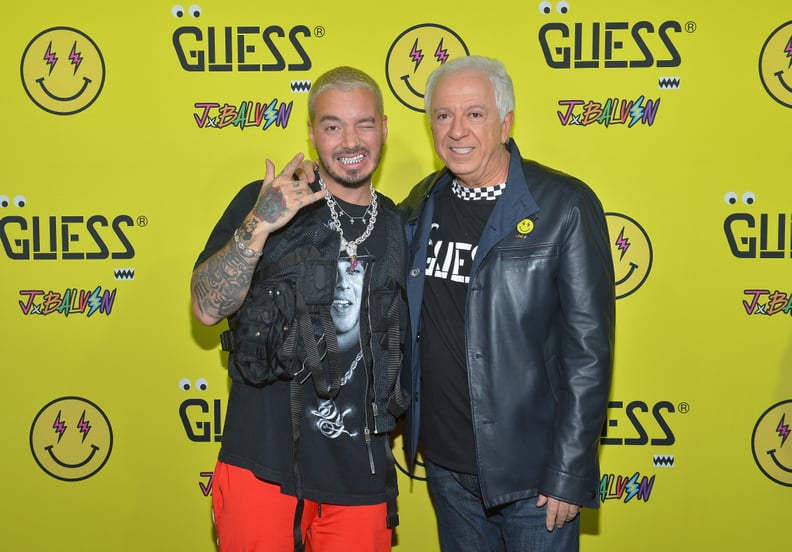 He's also been featured in major hits such as "Con Altura" with Rosalía; "I Can't Get Enough" with Benny Blanco, Tainy, and Selena Gomez; "Bola Rebola" with Tropikillaz and Anitta; "Mañana es Too Late" with Jesse & Joy; "Mi Cama (Remix)" with Karol G and Nicky Jam; "Contra la Pared" with Sean Paul; and "You Stay," with DJ Khaled, Meek Mill, Jeremih, and Lil Baby, which they all performed on Saturday Night Live, making it the first time a reggaeton artist appeared on the show.
J Balvin also made headlines when he became the first Latinx to perform on Coachella's main stage this year, and had one of the most critically acclaimed shows at the festival, which included a tribute to old-school reggaeton. He will also be the first Latinx to headline Lollapalooza in August.
To top it all off, this week he appeared on The Tonight Show Starring Jimmy Fallon after his successful Saturday Night Live performance, where he talked about all the great things happening for his career right now, including his upcoming 25-date North American tour called Arcoiris.
In the interview J Balvin discussed how he stays true to his roots, and only sings in Spanish. "That's always been my dream, to really cross over in Spanish," he told Jimmy Fallon. "We're here talking in English but my music is in Spanish. So, it's really beautiful, man, the way people are reacting to our music — even though they don't understand what I'm saying, they feel the vibe."