Every Outfit Jennifer Lopez Wears in Her New "Ni Tu Ni Yo" Video Deserves Your Attention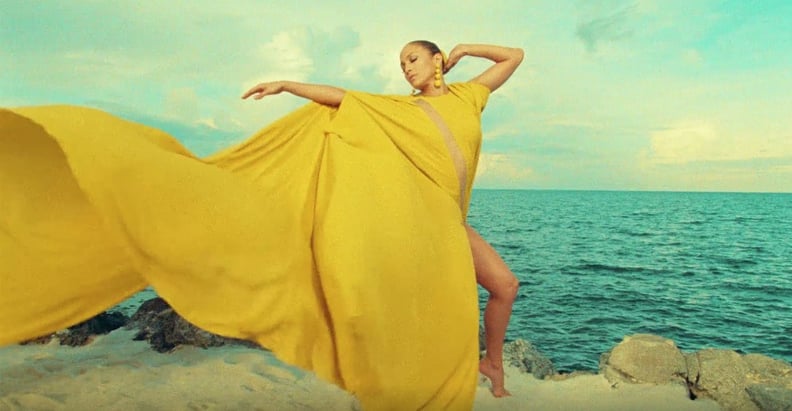 Attention, all music videos, you can all go home now, because Jennifer Lopez's "Ni Tu Ni Yo" has raised the bar to a level we're not sure anyone could ever match. The music video is just over four minutes of J Lo at her best, not because the song is amazing (which it is!), but because she shows off style in a way no one ever has before. Can you mention a video that has recently highlighted fashion in this way? It just hasn't happened in a long time!
While we watched Jennifer sing the catchy lyrics to the first single from her new Spanish album, we found ourselves audibly gasping at every one of her outfit changes. From a colorful kaftan to a gold rope leotard to a yellow cape dress that we'll dream about tonight, Jennifer could be walking down a red carpet or runway show in these pieces to much praise. Even when she's naked and using a palm tree leaf to cover herself, she's serving serious inspiration.
Keep reading to see every single look she wears in her new music video.
The "Ni Tu Ni Yo" Music Video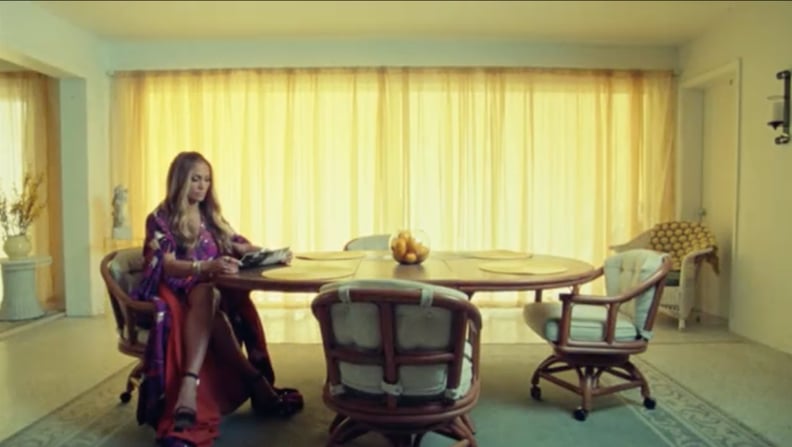 First, J Lo Shows Off a Colorful Floor-Length Kaftan With Black Sky-High Heels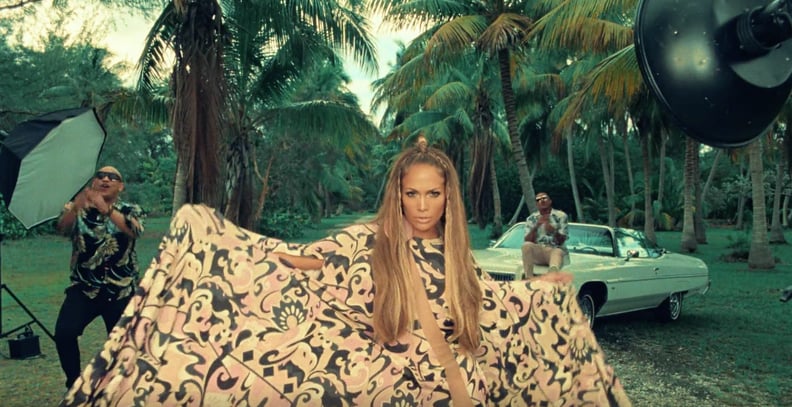 She Wears a Pastel Cape Dress With a Sheer Panel Running Diagonally Across Her Body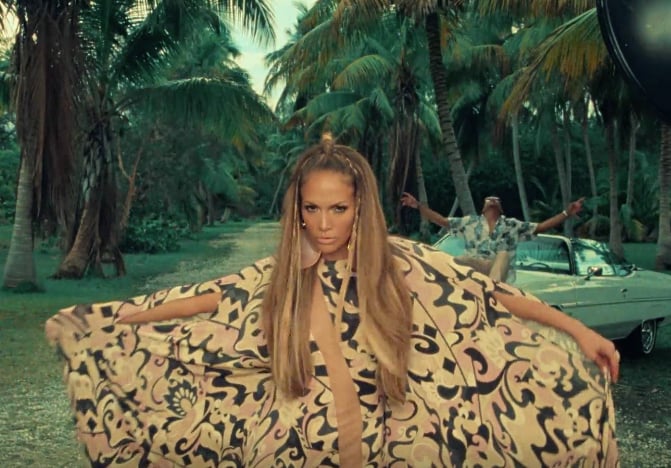 Her Giant Statement Earrings From Missoni and Half-Up Top Knot Are Worth a Close-Up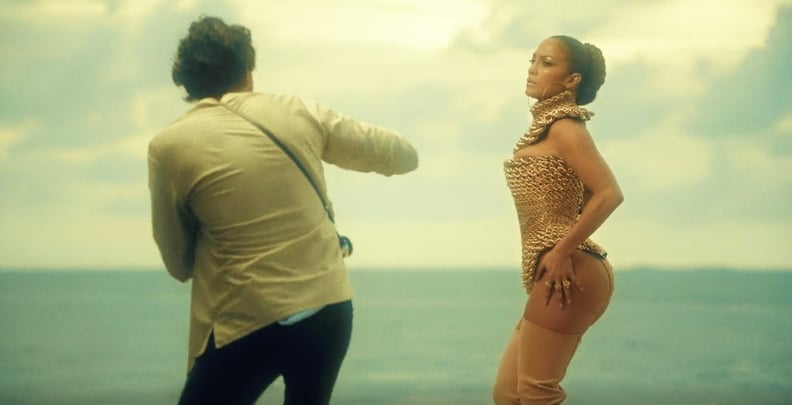 This Gold Rope Bodysuit Almost Made Us Faint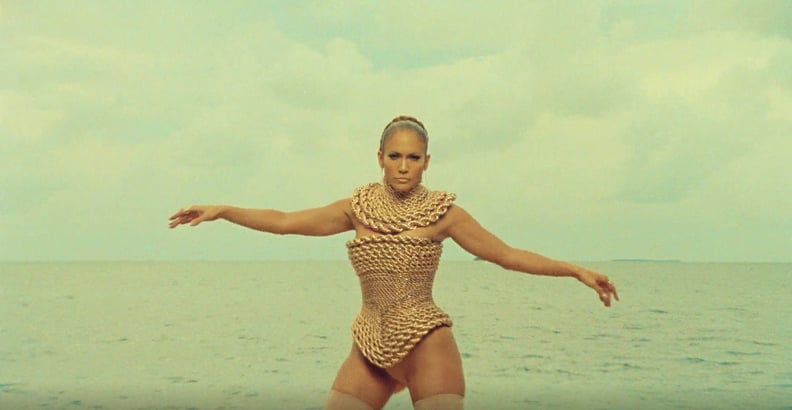 Jennifer Looked Like a Sexy Golden Goddess
She Showed Off Her Matching Gold Rings by Striking a Pose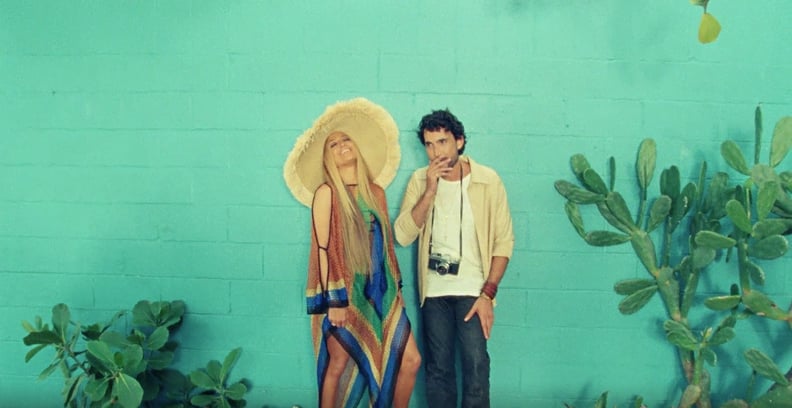 For Her Fourth Outfit, J Lo Went More Low-Key in a Cold-Shoulder Maxi Dress With Slits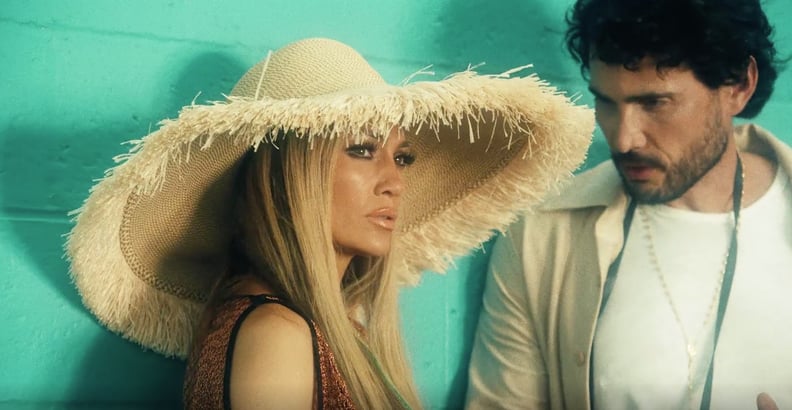 You Probably Already Own Her Straw Hat and Gold Makeup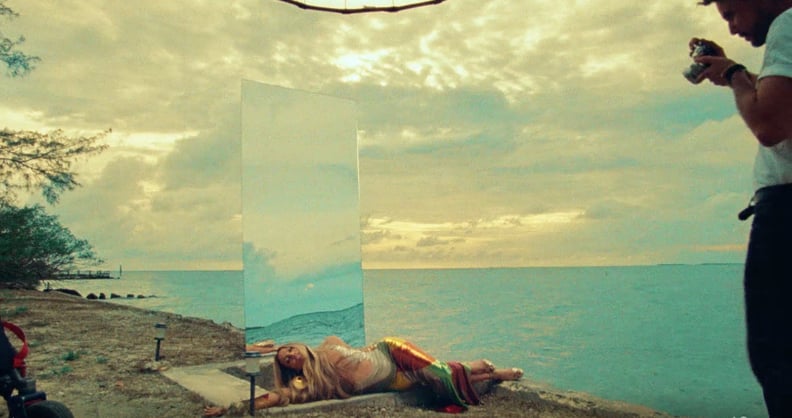 We Could See J Lo Wearing This Multicolored Sparkly Floor-Length Number on the Red Carpet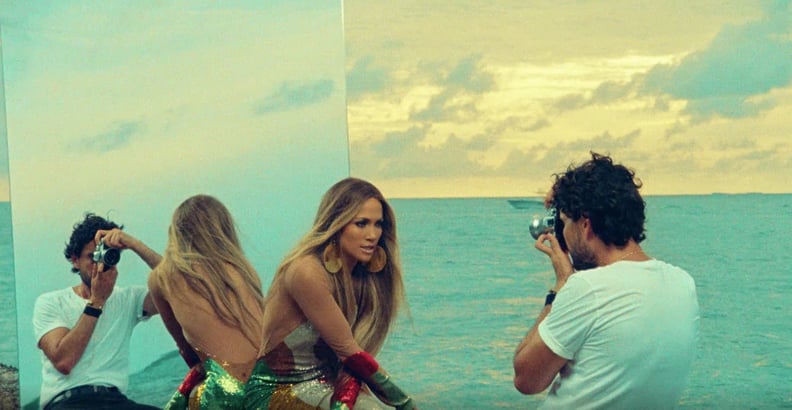 The Low-Cut Back of the Dress Showed Skin — Would You Expect Anything Less From J Lo?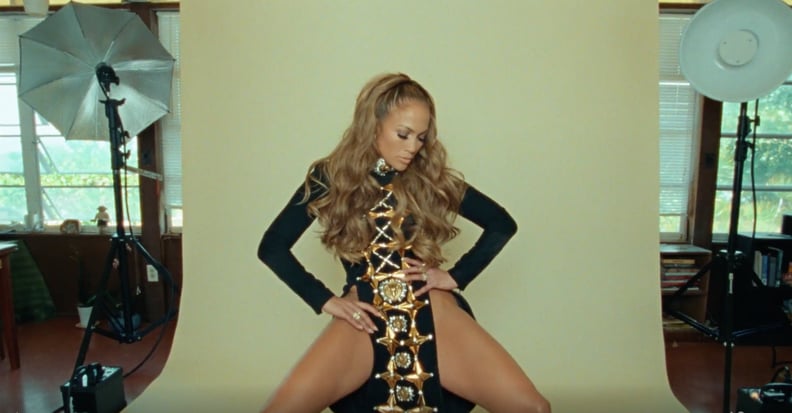 She Wore the Fausto Puglisi Waist-High Slit Dress She Wore to the First Performance of the Song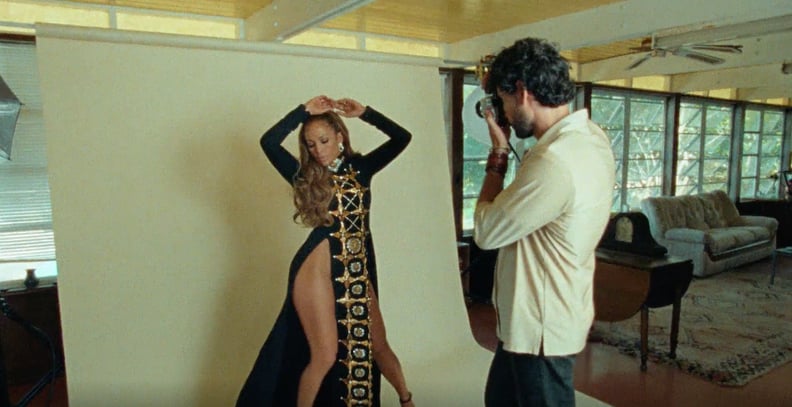 The Dress Looked Even Sexier as She Danced For the Camera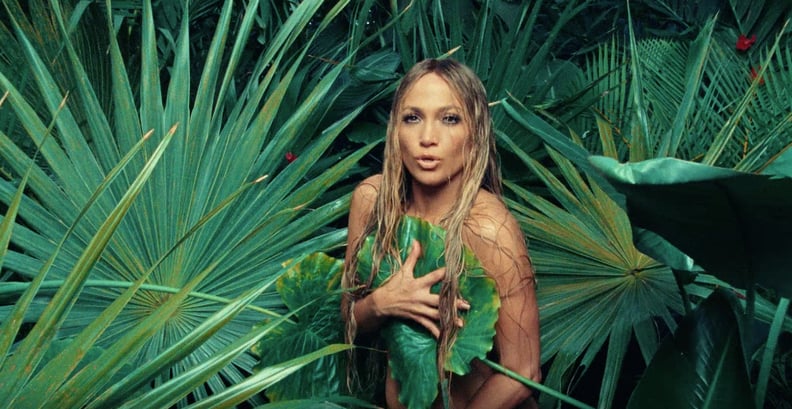 J Lo Stripped Down and Frolicked Among Palm Trees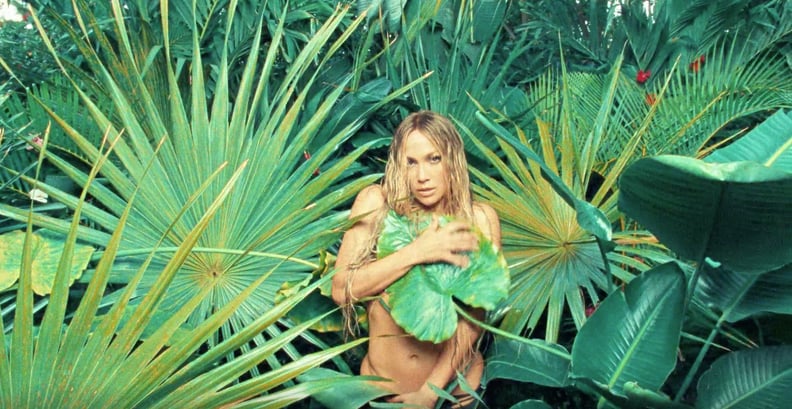 The Scene Brought Back Memories From Her Waiting For Tonight Video
She Wore a Jaw-Dropping Bright Yellow Cape Dress With an S-Shaped Sheer Panel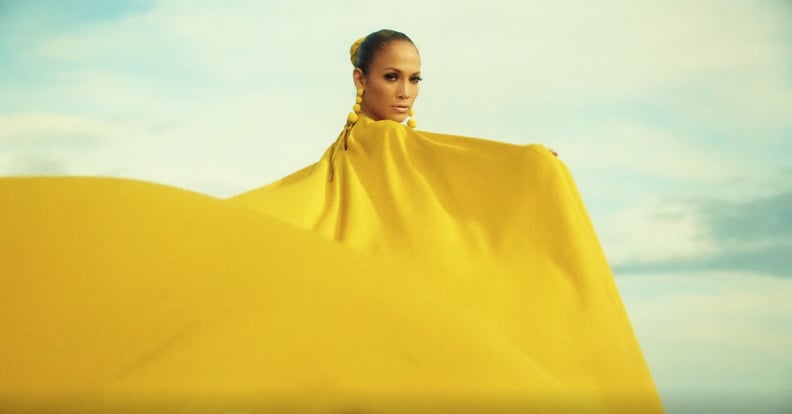 She Definitely Let the Wind Help Amp Up the Dramatic Effect of Her Outfit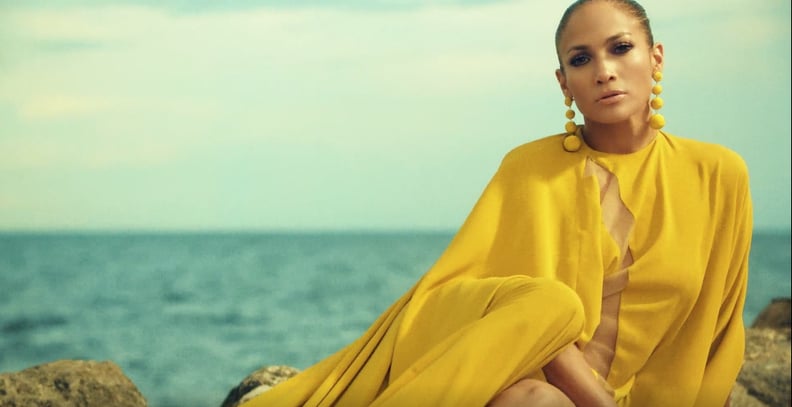 She Paired the Look With Rebecca de Ravenel Earrings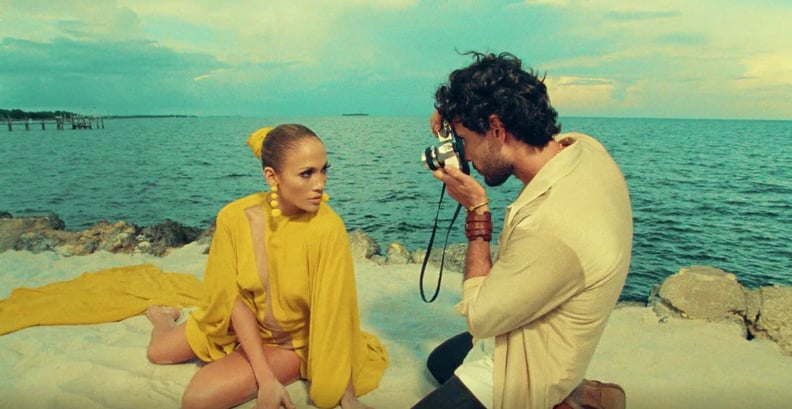 A Matching Piece of Fabric Was Wrapped Over Her Low Bun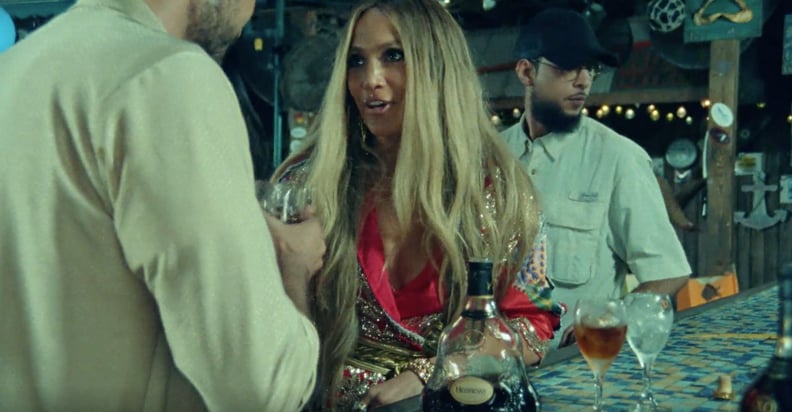 Her Red and Sparkly Robe Dress Was Perfect to Catch a Drink at the Bar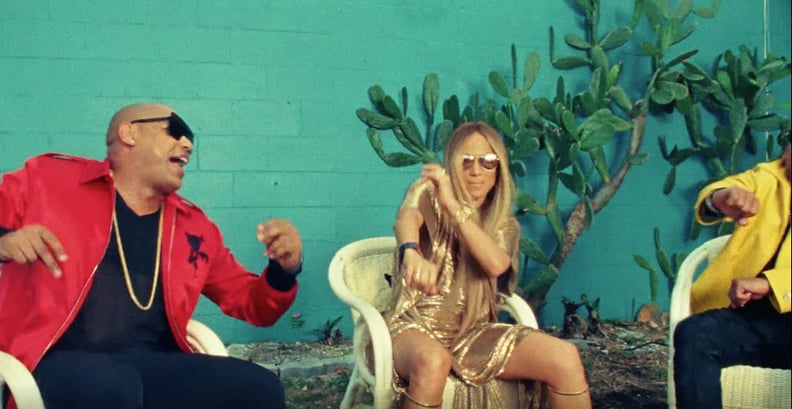 This Liquid Gold Dress and Mirrored Sunglasses Gave Us Jenny From the Block Throwback Vibes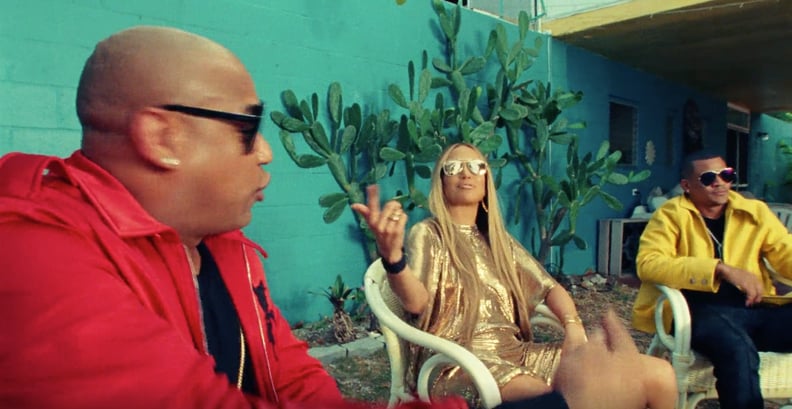 She Even Wore Gold Hoops