The Immigrant-Led Clothing Brand You've Been Seeing All Over Instagram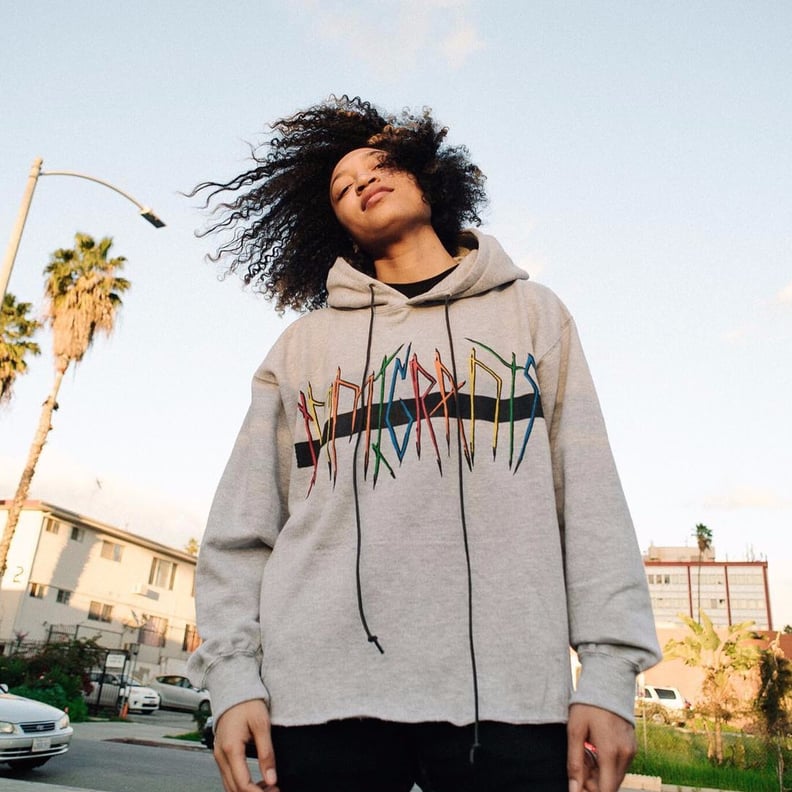 Kids of Immigrants recently emerged as a celebrity-approved clothing brand. However, the story behind the brand is what has people talking. Following Donald Trump's election, Daniel Buezo and Weleh Dennis launched the brand as a medium for channeling their fears and frustrations into something creative. Now, the first-generation Americans from Honduras and Liberia, respectively, have amassed a notable following and plenty of celebrity clientele.
On the official website, the brand story states, "Kids of Immigrants is a movement to recognize that we are all cut from different fabrics but together make a whole," adding, "With their individual style and experiences, Buezo and Dennis aspire to showcase their culture by creating. Culture instilled by ingenuity and the will to make something out of nothing."
From a fashion perspective, Kids of Immigrants offers unique hoodies, sweaters, and perfectly worn-in t-shirts with prices ranging from $25 to $135. Many of the designs feature empowering slogans and words like "support your friends," "spread love," and "immigrants love." As of late, celebrities like Kehlani and Big Sean have supported the timely and socially conscious brand. Look ahead for pictures and more insight into Kids of Immigrants.