Besides enduring never-ending hours of training at the highest levels, COVID-19 restrictions, and financial struggles, these Latinas have made it to the 2021 Tokyo Olympics, and we can't get enough of the empowering spirits and mottos they are sharing with the world through their socials.
From a 21-year-old athlete who decided to become an archer after reading The Hunger Games to a 30-year-old swimmer who got herself in the competition thanks to a GoFundMe campaign she started months ago and the first woman Olympic gold medalist from Venezuela who just broke the triple jump world record, there's a lot to learn from these musas. Keep scrolling to read some of their most inspiring quotes and experiences that will make you believe that anything you set your mind to is possible.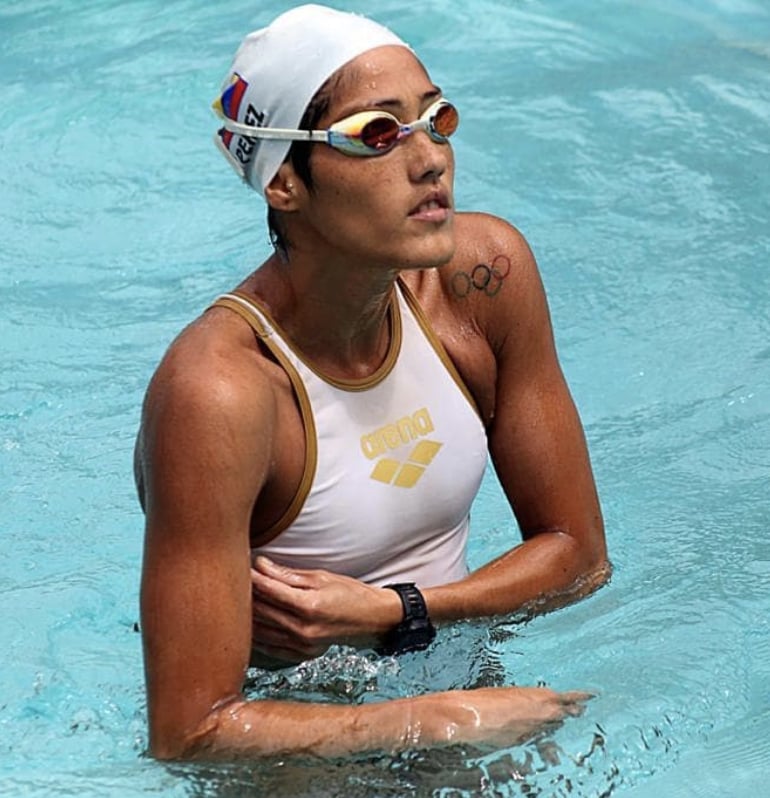 Paola Perez, Swimming
This Venezuelan athlete refused to let the crisis in her home country stop her from going after her dreams. "Here I am, making love my fuel to go after my dreams. Those who know me know this sport is everything to me, and that in each stroke there is the essential, love, which is as invisible as true❤️," she wrote in Spanish on Instagram. Months ahead of the competition, she started a GoFundMe campaign to get the necessary funds to participate this year. And she made it! "I won't give up, just like Venezuelans are not giving up and keep pushing through wherever we are," she said on her campaign's site.
Follow her on Instagram at @paolav_perez.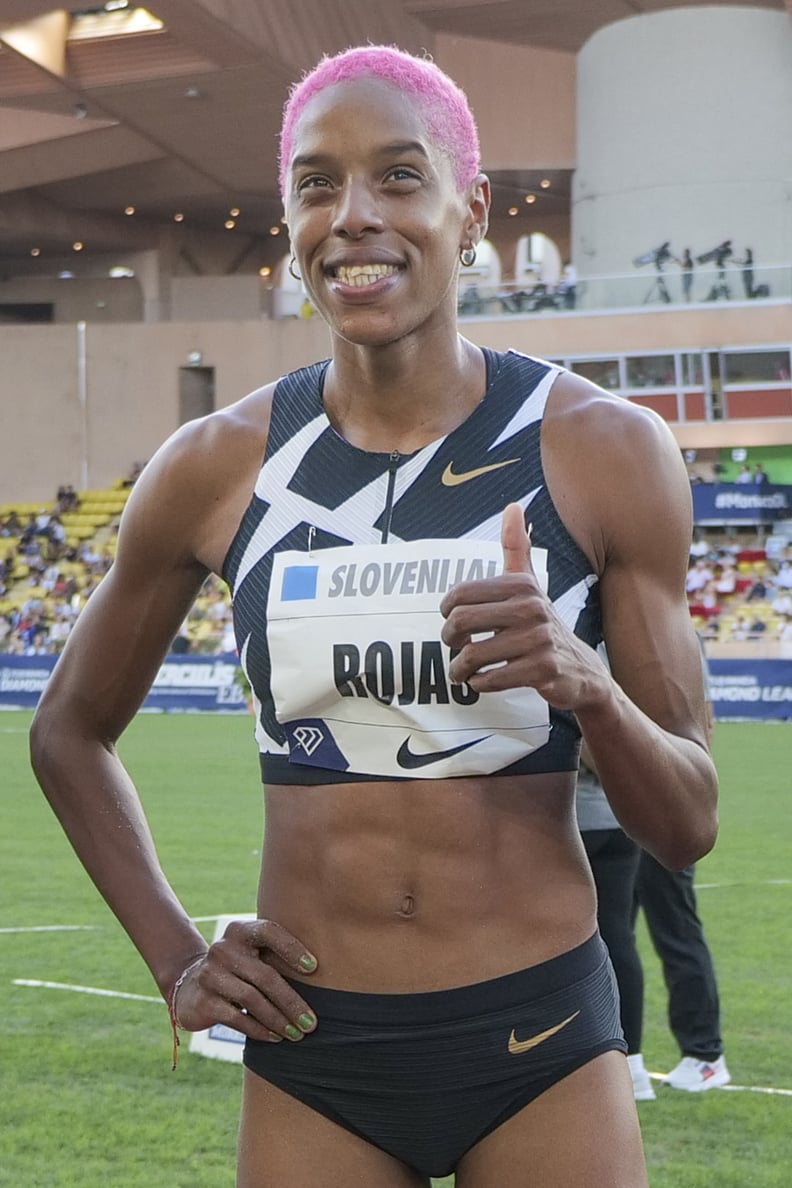 Yulimar Rojas, Tiple Jump
"If I had focused on the obstacles to get here, I wouldn't be a world champion," she told El Diario. "I'm here because I want to leave a mark and let everyone know that everything we set our minds to do, we can accomplish." Leaping 15.67 meters, last week, Rojas broke the world record set in 1995 by Ukrainian athlete Inessa Kravets. She also became the first woman Olympic gold medalist from Venezuela.
Follow her on Instagram at @yulimarrojas45.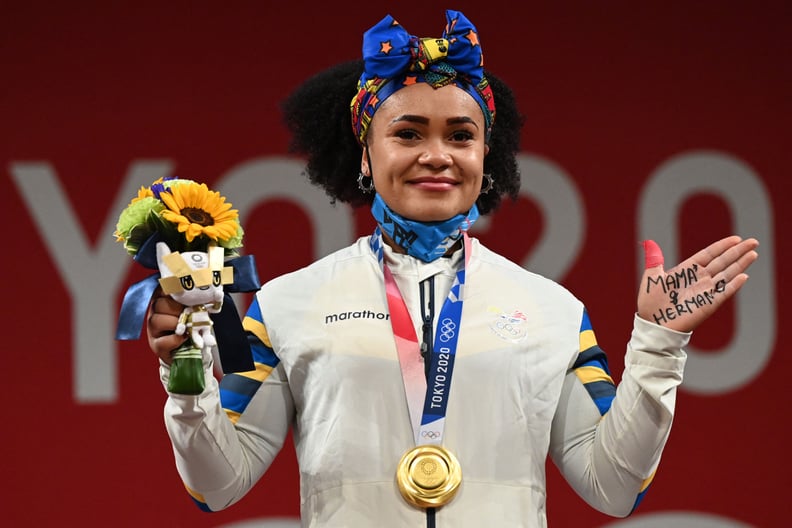 Neisi Dajomes, Weightlifting
After lifting 263 kg (580 pounds, approximately), Neisi Patricia Dajomes Barrera became the first woman to win a gold medal representing Ecuador. The athlete, who dedicated the win to her mother and brother, who passed away in 2018 and 2019, respectively, lives by the motto "If you can dream it, you can do it," which graces her Instagram bio.
Follow her on Instagram at @neisi_dajomes.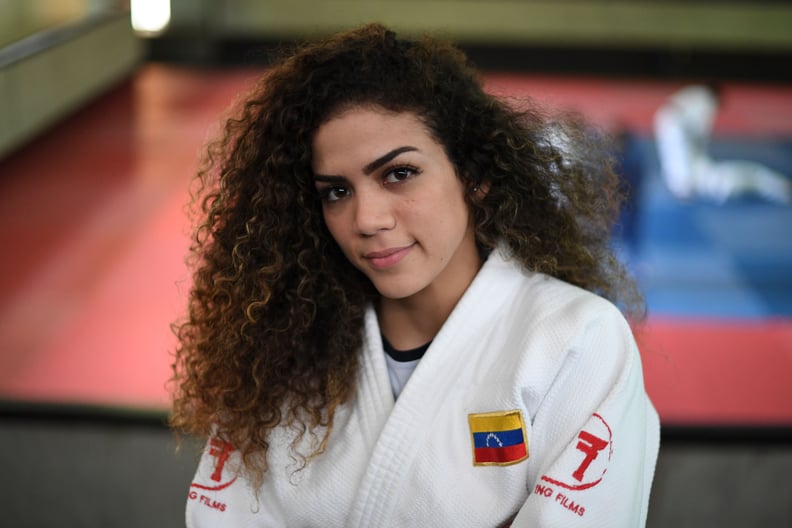 Anriquelis Barrios, Judo
"The biggest glory is not never falling, it's always getting back up," this Venezuelan judoka wrote before heading to Tokyo. "Here I come again!" Judo is her passion and a huge part of her life; her whole family practices the sport, and her dad has been her trainer since she started practicing. In an interview with Venezuelan Olympic outlet Olympics, Barrios said she also studied to be a graphic designer and is working on her own line of hair products.
Follow her on Instagram at @anriquelisp.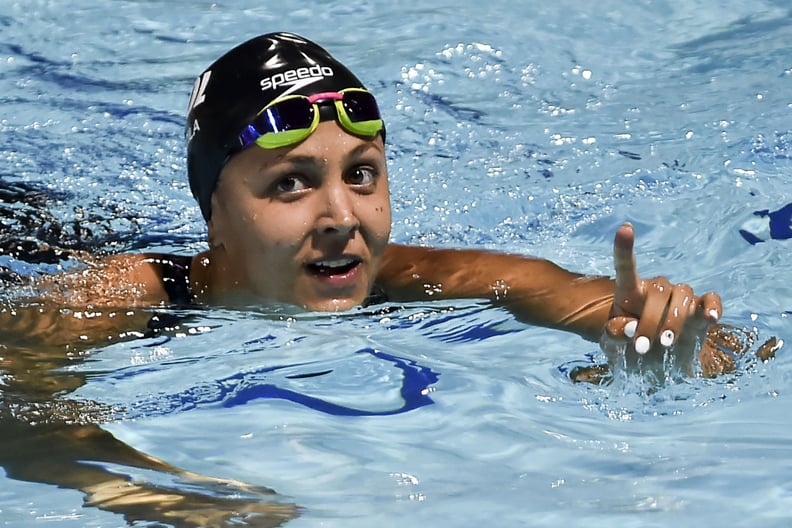 Isabella Arcila, Swimming
We love how this Colombian swimmer, who fractured her finger while training just a few days before traveling to Tokyo, gives herself pep talks on Instagram: "Isa, you are incredibly brave and a fighter! Cheers to your resilience! Be proud of what you accomplished this week. You make the whole country proud!"
Follow her on Instagram at @isabellaarcila.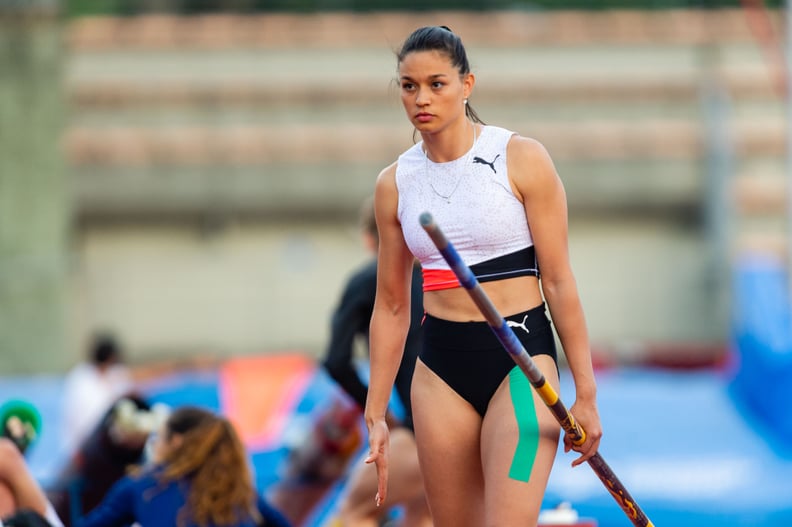 Robeilys Peinado, Pole Vaulting
"People say I'm lucky, but I've been practicing since I was 3 years old," the pole-vaulting champion said on Venezuelan sports outlet Deporte por Dentro. She also explained how, after her biggest failures, she learned to enjoy every step of the process and celebrate being part of a professional competition.
Follow her on Instagram at @robeilys_ruby.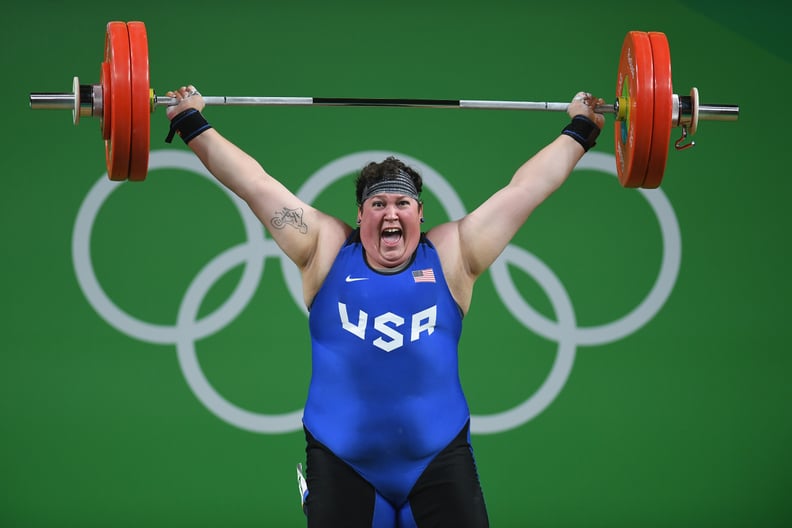 Sarah Robles, Weightlifting
This California native with Mexican roots who has participated in three Olympics so far just made history, becoming the first woman to win two Olympic weightlifting medals. She is also the first American athlete to win multiple Olympic weightlifting medals in 57 years! Robles has a hilarious Instagram feed where she sometimes gets serious, too, especially if it's about women's rights and demanding equality in her field. "Women's sports are vastly under-supported and represented. Often times when they are represented, it's poorly and typically image, not performance, focused," she wrote on Instagram ahead of the Games. "It's like running a mile race, and you gave the men a 3/4 mile head start. You can't really say that women aren't good or worthy of the time and resources. We're constantly playing catch-up! If we have access to proper medical, training facilities, and coaching, we'll be better."
Follow her on Instagram at @roblympian.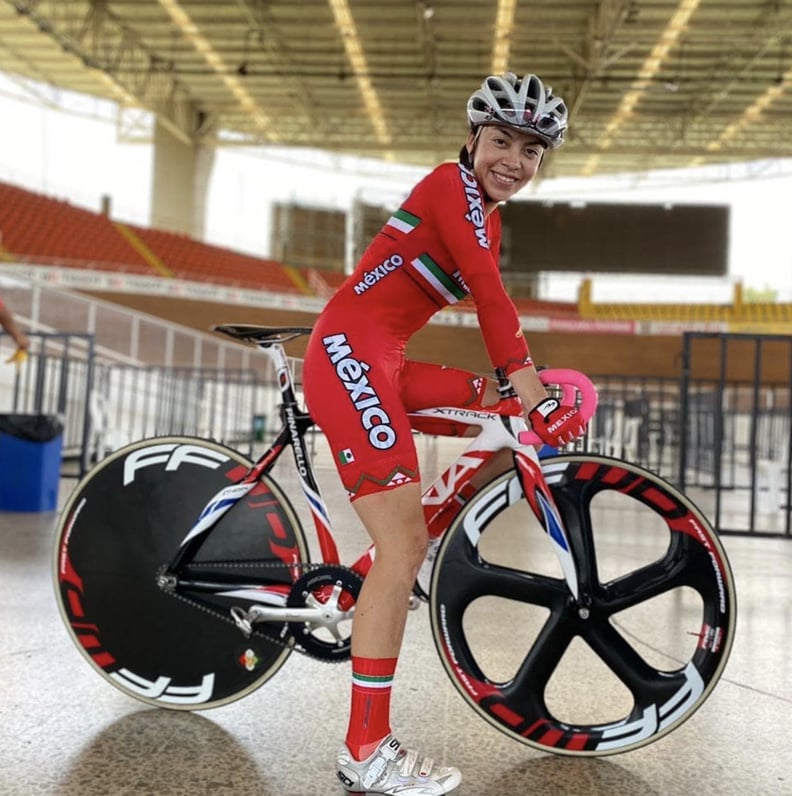 Yareli Acevedo, Cycling Time Trial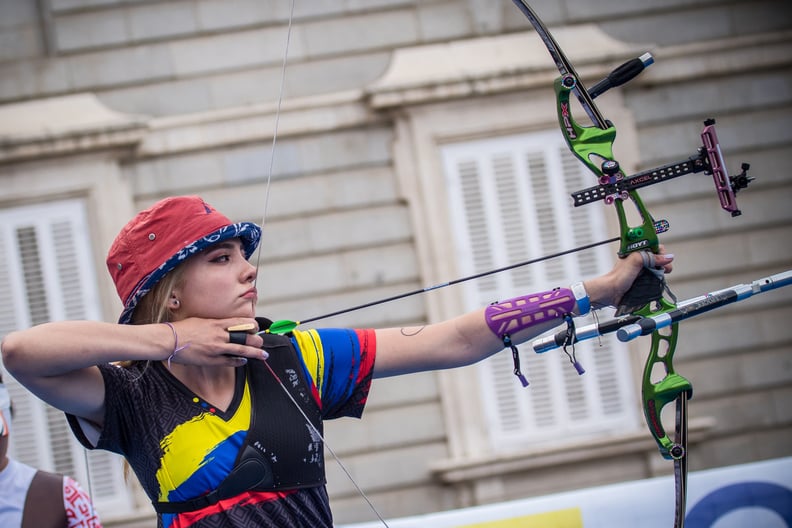 Valentina Acosta, Archery
Colombian archer Valentina Acosta won the world archery championship in Spain when she was just 19. The Instagram sensation (she has 1.4 million followers!) decided to get into archery after reading The Hunger Games when she was 15. From the start, she knew she wanted to be in a big competition like this one. "I always carried a water bottle with a sticker of the Olympic arches pointing in the direction of the arrow," she told El Pais Colombia before knowing she would be representing her country in the 2021 Games.
Follow her on Instagram at @robeilys_ruby.