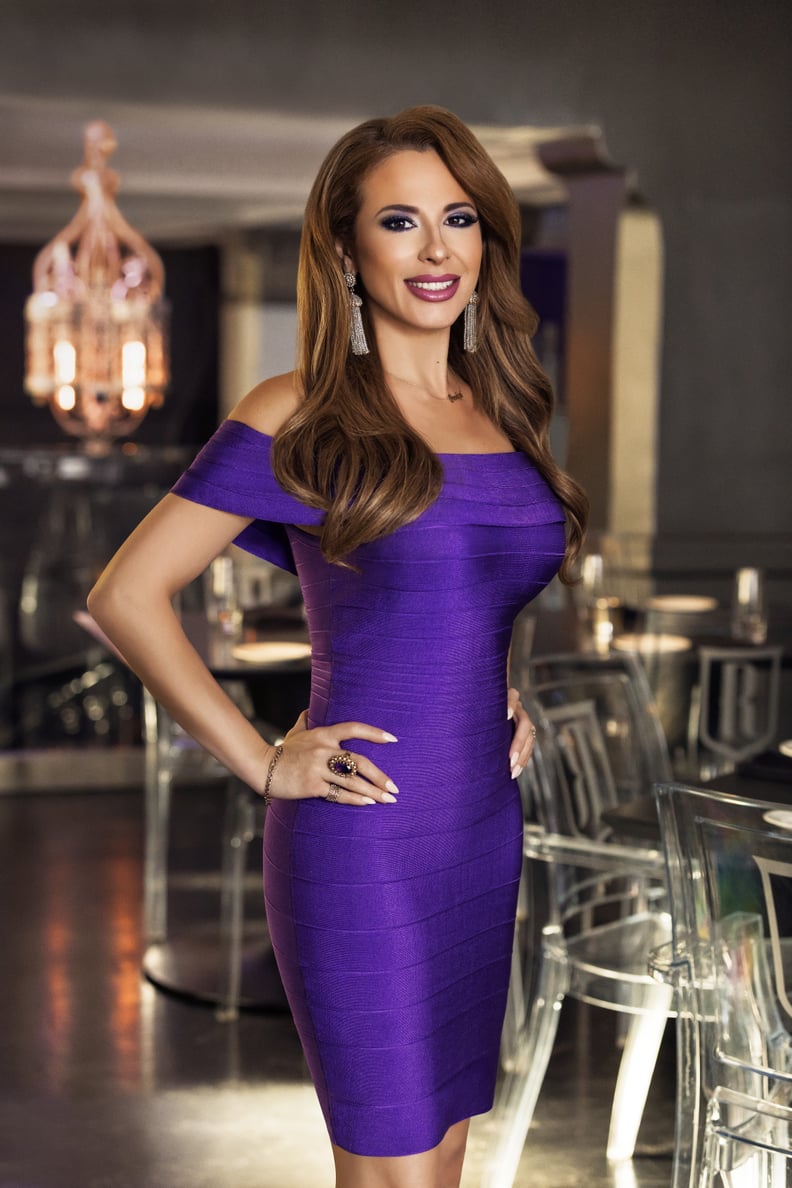 Greg Endries/Bravo
Greg Endries/Bravo
Penny Ayarzagoitia is on her way to becoming Bravo's next star as the lead of its new reality show Texicanas. The show, premiering Tuesday, May 7, revolves around a group of Mexican-American women sharing their ups and downs in life — but don't call them housewives!

"I might look like a housewife, but this is a different show, more like Shahs of Sunset and Mexican Dynasties," Penny told POPSUGAR in a recent interview. The cable network is known for the Real Housewives franchise, which is filmed in different cities throughout the US and internationally.
Penny, a real estate agent, wife, and a mother of two, shared how this new series will shift views about how Latinos are perceived. "Everybody thinks that all Mexicans like tequila. I don't like tequila, I can't drink tequila. I like wine," she said jokingly. "There are a lot of people in the US who might have a different view of the Mexican culture, and it's good to show and expose that not all Mexicans are the same. [The show] is going to bring to light our customs and culture and how we do things here in the US."
Bravo fans are some of the most loyal out there, taking all the shows very seriously and dissecting every little detail that the stars discuss on social media. But Penny told us she has "pretty thick skin" and is ready for what's to come.
"I think I knew what I was getting myself into, but I really didn't understand the BIG picture. But it's kind of exciting. I feel very blessed to be part of this and to be part of a huge network. This is the big time and it's pretty cool," she said. Although she's not one to share a lot of opinions publicly on social media, she knows she will have to take more precautions now that her life will be on display. "I am not very good at sharing my personal views on social media, but now I'm going to have to be extra careful. I know that. I was under a microscope with my parents before, and now it's going to be with the rest of the country."
Going in front of the camera, Penny was clear that she had to be her true self, but initially had some doubts about the show. "I had a little bit of hesitation because I was like, 'I'm going to expose my children, my family. Will this affect my business?' I talked to my husband and he calmed me down and said, 'Are you crazy?' It's an amazing opportunity when you think of it. After that I haven't really had a chance to hesitate," she explained.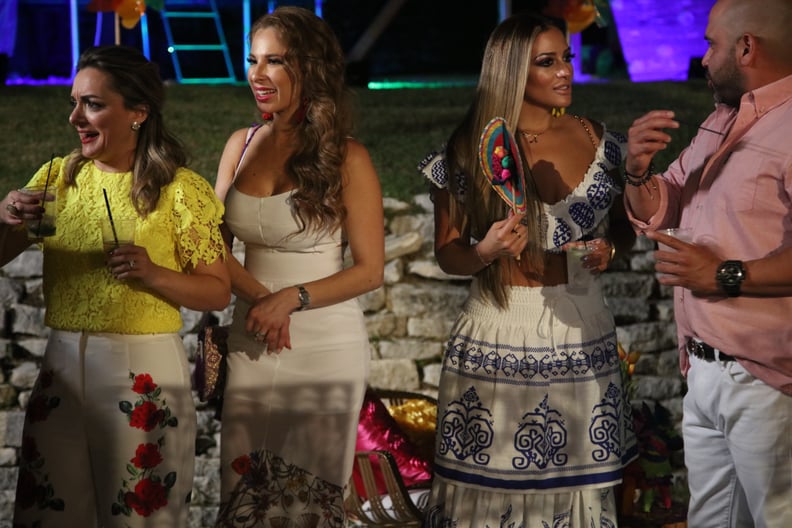 Penny lived between the state of Texas and Mexico growing up, and never felt ashamed of her background. "San Antonio is very cultural and I call it the United Nations," she said. "My father worked in Mexico and he was in politics as a prison director. He was an attorney there and that's a very dangerous position to have us live in Mexico, so we went every weekend to visit him in Monterrey, Ciudad Victoria, and Tampico. We spent a lot of time there, but we were raised in the United States."
She did struggle with accepting her identity, because whenever she would hang out with her cousins in Mexico, they'd tell her she was too American, and when she was in school in the US, her peers would say she's too Mexican. "You could never please both worlds completely. It was a struggle growing up, but I think I turned out OK."
When asked about a woman that inspires her, Penny didn't hesitate to say it was her mother. "I'm a lot like her," she said. "She was always breaking the norms, just like me. She's very conservative and I am a little different in that sense, but she was always a really strong woman."
Ultimately, Penny wants Texicanas to be a reflection of other women that watch the show. "There are other women just like us who go through different struggles in their lives. They'll be able to relate with what we're going through, and hopefully we will be able to help them think that it's OK and normal. It's normal to balance a career, motherhood, and marriage, and it's OK if you've gotten a divorce — you can still get up. There are so many parts of life that hopefully will be able to help other women."
Texicanas premieres on Tuesday, May 7 at 10 p.m. ET on Bravo.