Netflix's Let It Snow: Isabela Merced Interview
Isabela Merced Is My New Girl Crush, and Once You Watch Let It Snow on Netflix, You'll Understand Why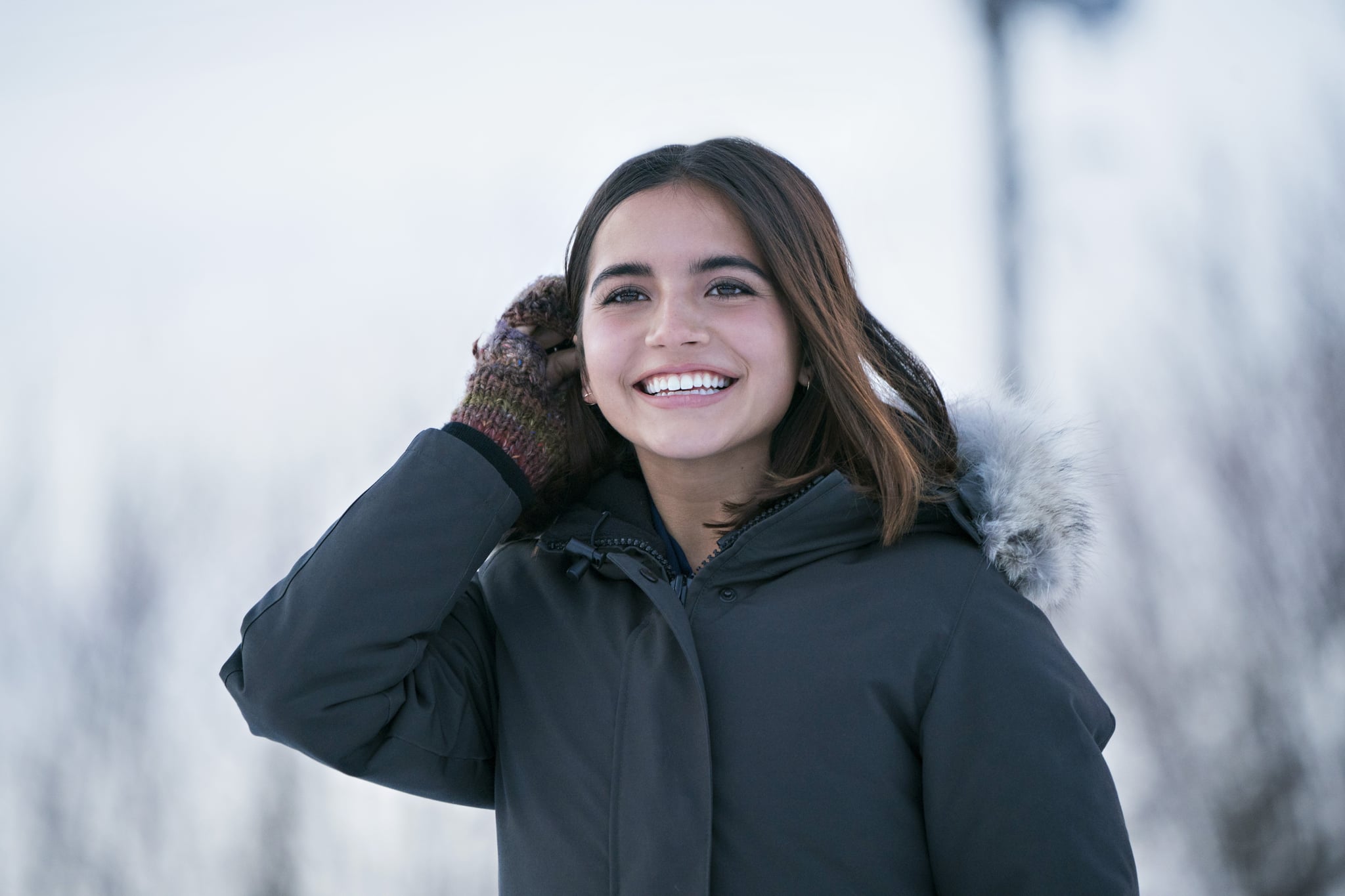 Image Source: Netflix/Steve Wilkie
One thing I love about the new Hollywood generation is that it's a hugely diverse group that plays characters who don't rely on stereotypes based on their backgrounds or ethnicities. Take, for example, Netflix's upcoming movie, Let It Snow, out on November 8, based on the novel by John Green, Maureen Johnson, and Lauren Myracle. It features a megatalented cast of young actors playing a group of high school seniors whose friendships and love lives collide when a snowstorm hits their small Midwestern town.
There's holiday spirit, a stranded pop star, a stolen keg, a squad of competitive dancers, a mysterious woman covered in tinfoil, hard truths, acceptance, finally realizing what you were looking for was right in front of you, learning to put yourself first, and an epic party at the local Waffle Town, all led by a multicultural group that totally represents the world we live in today.
Stars Isabela Merced, Shameik Moore, Kiernan Shipka, Mitchell Hope, Matthew Noszka, Odeya Rush, Liv Hewson, Anna Akana, Jacob Batalon, and Miles Robbins have such great chemistry and put on such fantastic performances that they will take you on an emotional ride and make you feel as if you're living the story along with them.
Isabela — whom you know from Dora and the Lost City of Gold, Instant Family, Sicario: Day of the Soldado, and more — plays Julie, a smart, self-aware holiday cynic who accidentally befriends a pop star on Christmas Eve. Julie's going through a tough time accepting that she needs to make a decision that will affect the rest of her life. "I really liked my character's specific story because it just hit close to home, and I could really relate to all the things that Julie was dealing with and facing, being conflicted between two very important things. And there's no right or wrong answer," Isabela told POPSUGAR.
"My mom has been dealing with breast cancer and it's crazy," Isabela shared. "I just recently found out. It was weird, like one day she went to go get a regular checkup, and the next day she had cancer. It was a weird experience and situation, it just felt unfair. I went through all the series of emotions and I could really, really relate to Julie."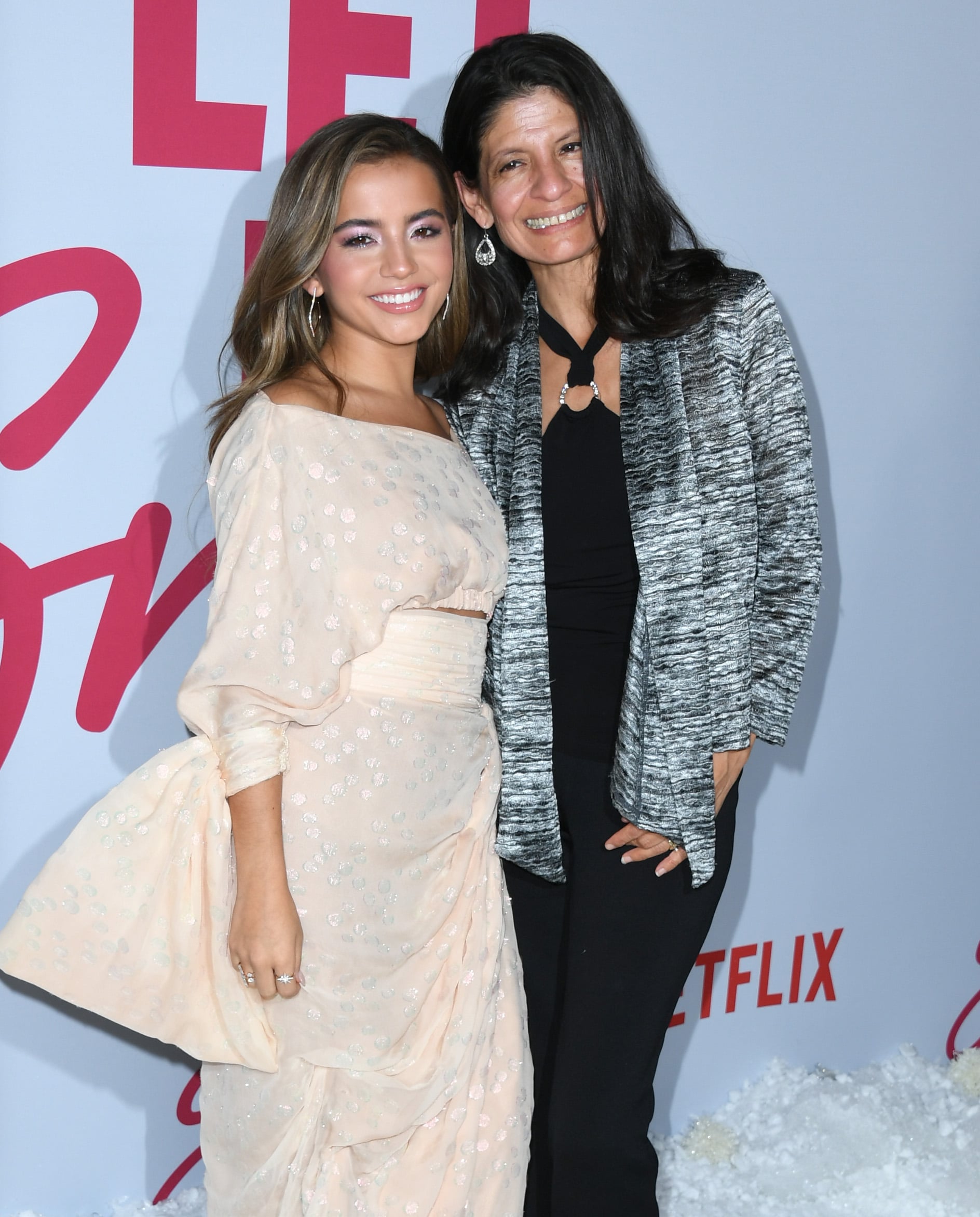 Isabela and her mom. Image Source: Jon Kopaloff/Getty Images
Isabela's mom is still fighting. She underwent a successful surgery and has the support of her friends, her family, and the whole community that loves her daughter, including the cast of Let It Snow. "Andrea de Oliveira, the actress who plays my mom, actually came to the hospital when my mom was getting surgery," Isabela said. "She's been one of the most supportive people in my life throughout this whole process. She's been amazing and it's really touching, for her to be that close to us."
Besides the heavy emotional component of Julie's story, and what Isabela is going through in her own personal life, she had a lot of fun scenes that made the experience more enjoyable. Her favorite one: when her character goes sledding with Stewart (Shameik Moore). "Sledding the whole day for my job was just crazy!" she said. "It felt weird 'cause I haven't gone sledding in a while and then to be at work sledding, it was a fun experience."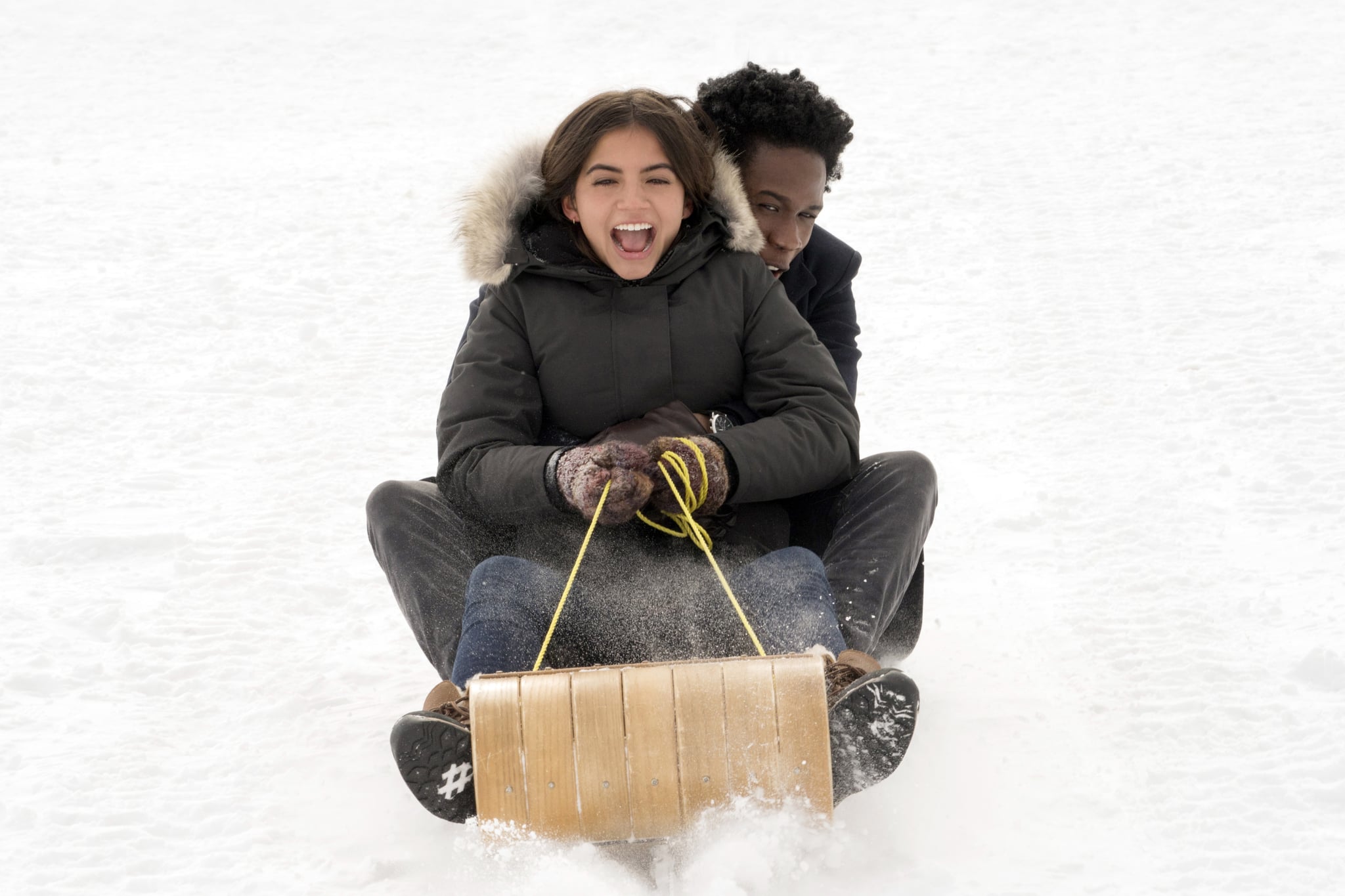 Image Source: Netflix/Steve Wilkie
Isabela has positioned herself as one of the most coveted actresses of this generation, tackling emotionally complex characters with a lot of ease and sophistication, presenting them in a way that makes it impossible not to fall in love with them. She makes us understand them, empathize with them, and really put ourselves in their shoes. Personally, I love the fact that most of her characters are strong, empowering Latinas who stray from the overused stereotypes and always have a clear purpose. In Let It Snow, her character was simply supposed to be a high school senior with certain personality traits. Her heritage was added later.
"Let It Snow didn't have race, ethnicity, or gender in mind for the characters," Isabela said. "When they were casting these roles, they obviously had the characters that they planned out, but they were quite open and they honestly approached me with the script and asked me to read it. They asked me which role I felt most connected to. I don't know if the authors of the book had any ethnicity in mind."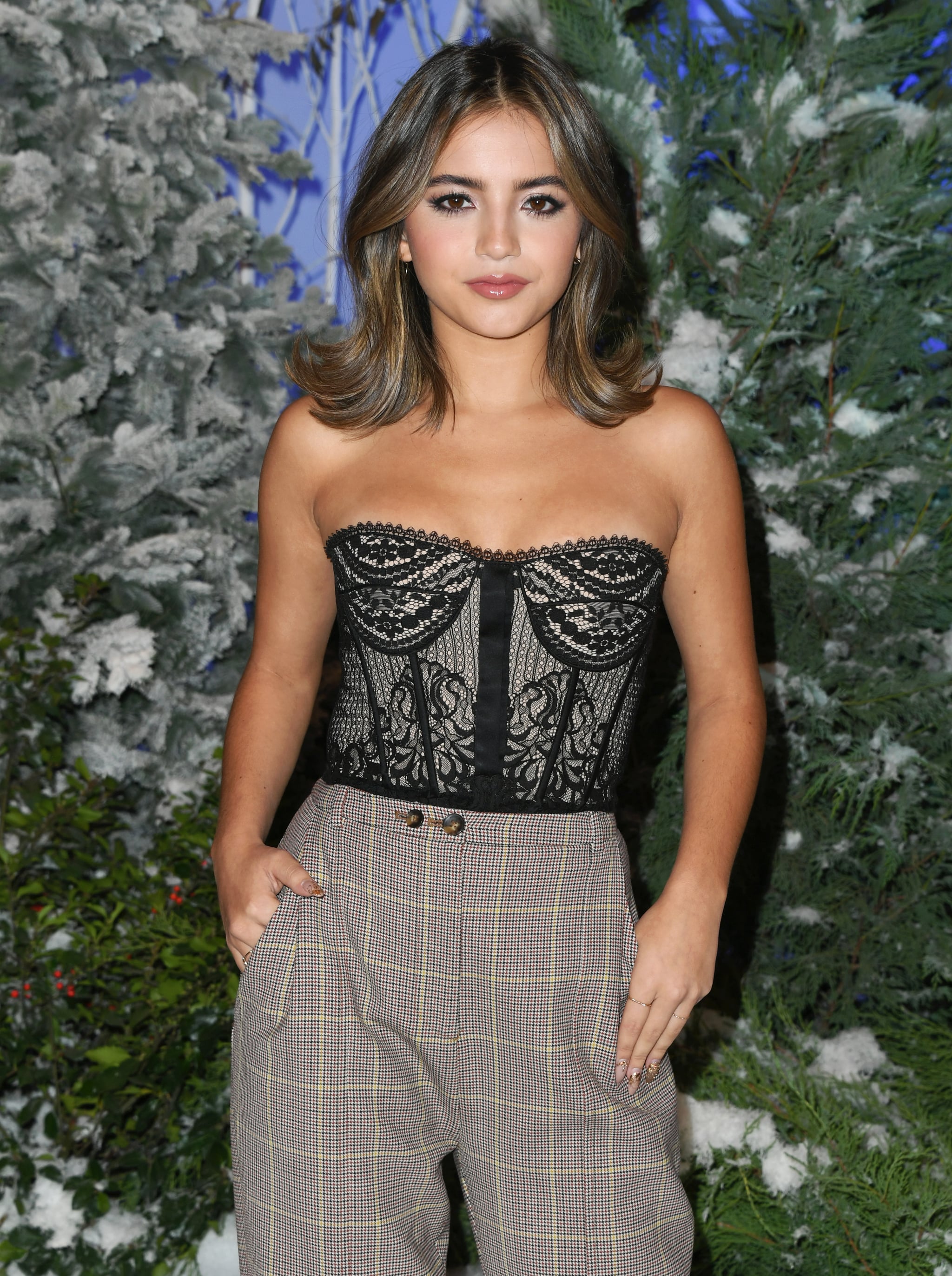 Image Source: Jon Kopaloff/Getty Images
Isabela thinks her character's ethnicity was added after director Luke Snellin spent some time with her and her mom and felt that warmth and connection you get with Latinx families. "For me, it's very important to have that kind of representation. I feel like everything that I've done, even my first project ever, which was Evita on Broadway with Ricky Martin, I've always been able to express my cultural identity. It's amazing. I've gotten really lucky to also be working this much and this consistently as a Hispanic actor. The world is really improving and changing and I'm really excited to be a part of it."