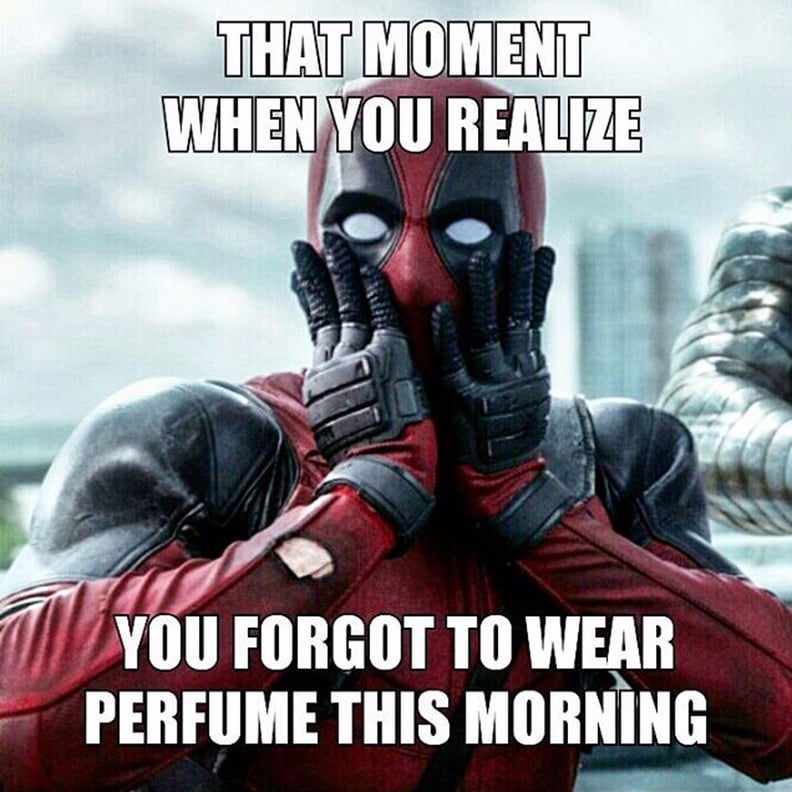 I grew up with a mom who has a wall (a wall!) of perfumes. She had everything from sultry Gucci Guilty to airy Lancome Miracle, and so many more. When I got older and I was still living at home, I started adding to the wall, too. Glow by J Lo was the first perfume I got when I was in middle school — I remember using it religiously until I was in high school. Then, I slowly started using some of my mom's favorites and realized that we have complete opposite tastes in perfume (I'm more of a Viktor & Rolf Flowerbomb kind of girl, while she's a Dior J'Adore one), but even with very different tastes, we both love and never skip a spritz of scent before leaving the house.
Chances are your mom and grandma also had more than a few signature scents. From our experience, perfume plays a big part in many Latinas' lives, which is why the memes ahead will make you nod and bring back some memories.
Sometimes you just don't know when to stop.
You can't let one single particle go to waste.
You feel like the world is ending if you forget to wear it.
You consider spending all your money on one bottle of perfume.
You stop dead in your tracks when someone around you smells goooood.
There is always a tía or an abuela who goes overboard — but you still love it.