Raquel Castro Wins Songland and H.E.R. Records Her Song
Raquel Castro Gets H.E.R. to Record Her Original Song, and It Becomes an Instant Hit
Let's give it up for another Latina succeeding thanks to her talent, passion, hard work, and dedication. Raquel Castro wowed judges Ester Dean, Shane McAnally, and Ryan Tedder, as well as special guest H.E.R. on NBC's Songland. The reality competition offers a peek into the creative process of songwriting and provides undiscovered songwriters the chance to pitch their original creations to top recording artists, as well as a panel of the hottest producers in music.
Raquel began her career at a young age, making her acting debut in an episode of the series Third Watch, and later being cast as Ben Affleck and Jennifer Lopez's daughter in the 2004 movie Jersey Girl. She continued to appear in TV shows and films until she tried her luck with singing during season one of The Voice.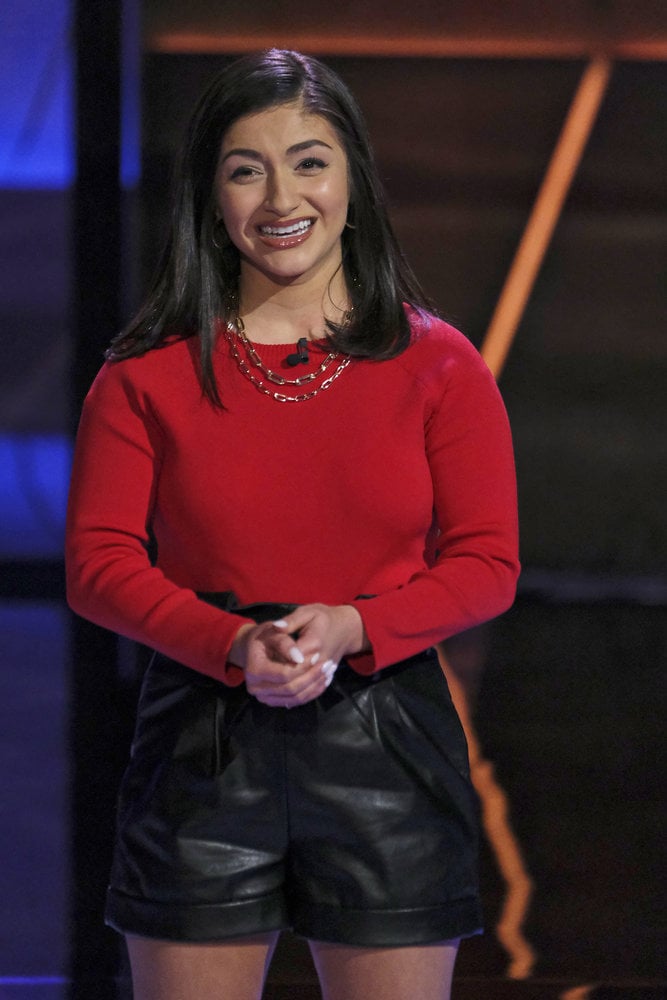 Image Source: Trae Patton/NBC
She made it to the top 16 on Christina Aguilera's team, and began practicing her songwriting skills. After The Voice, Raquel landed a recurring guest role on Fox's Empire, where she got to dance and sing. She continues to find acting jobs while in New York, but focuses on her music when she spends time in Los Angeles, where she says she gets more creative.
You can hear the LA vibe in her song "Wrong Places," which she took to NBC's Songland to pique H.E.R.'s interest. After some minor tweaks, Raquel managed to get the Grammy winner's attention, who chose her song as her next single. "Songland has been a huge turning point in my life and career, and was the validation that I've needed for quite some time," Raquel told POPSUGAR.
The soulful melodies and relatable lyrics skyrocketed this song to No. 2 on the iTunes R&B/Soul chart and the iTunes overall chart the day after its release, putting Raquel in a respected position among her songwriting peers. "I believe God has a plan. He's blessed me so much throughout my life and has always helped me keep my faith and never give up," Raquel said.
We can't wait to see what Raquel will do next, whether it's for her solo career or other artists. "I'm excited for the start of this new chapter as a songwriter and can't wait to continue writing for other artists as well as myself," Raquel said. "I just want to continue creating from my heart." In the meantime, we'll be jamming to "Wrong Places."
Image Source: Trae Patton/NBC