Rita Moreno on Lack of Spanish Subtitles in West Side Story
Rita Moreno Shares Why Spanish Dialogue in West Side Story Wasn't Subtitled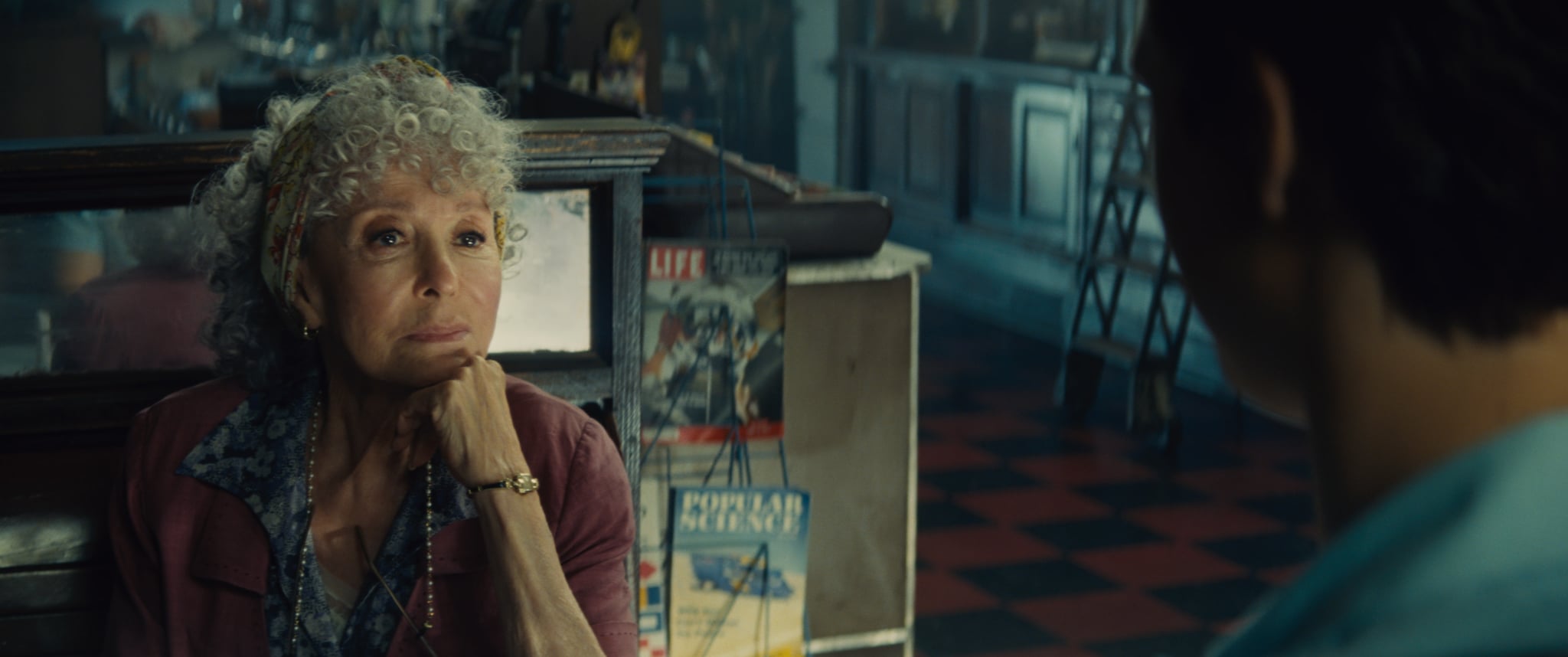 There are a lot of things to appreciate about Steven Spielberg's new remake of West Side Story, which officially hits theaters on Dec. 10. The film, which is based on the 1961 film, centers on the romance between two young lovers: a Puerto Rican girl named Maria (played by Rachel Zegler) and a white boy named Tony (Ansel Elgort), who was formerly part of the gang The Jets.
Spielberg, along with screenwriter Tony Kushner and Rita Moreno, who served as executive producer as well as playing the role of new character Valentina, were very mindful about doing away with the harmful stereotypical portrayal of Puerto Ricans that we see in the original film. One thing they were very intentional about was having Spanish dialogue spoken throughout the film without the inclusion of subtitles. Valentina is a new character in the remake who didn't exist in the original film. She's the Puerto Rican widow of Doc, who owns the candy shop The Jets hang out in.
Spielberg has mentioned that the decision to not include subtitles for any of the Spanish dialogue was "out of respect for the inclusivity of our intention to hire a totally Latinx cast to play the Sharks' boys and girls." It was his way of showing respect toward the language and Spanish-speaking communities.
"I asked Steven and Kushner, 'Why didn't you do titles?' And they said, 'Out of respect.' Let people wonder about what is being said, and you know, it's not hard because it's emotional stuff that happens with Bernardo and Maria — and it's obvious," Moreno exclusively told POPSUGAR. "Ariana keeps saying, 'Speak English — speak English!' You know what it's about, and it's a sign of such deep respect that they chose not to do subtitles. And a lot of critics picked up on this and loved it. And they said some people may not like it, but they'll live with it. They'll live with it because there's the rest of the movie. This was just one scene where a bit of Spanish is spoken plus English, so you know what it's about."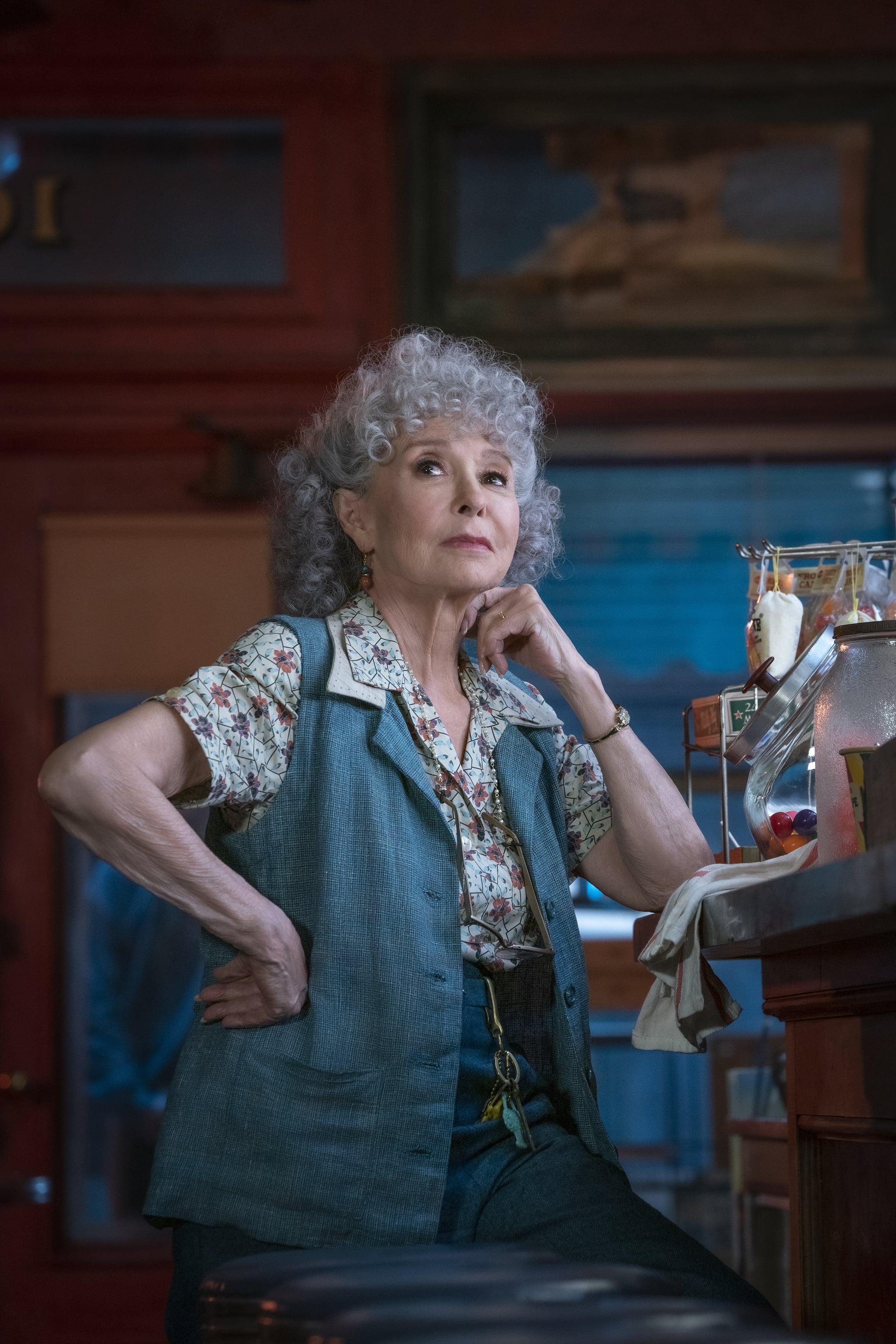 Moreno said Spielberg and Kushner were determined to get this version of West Side Story right, especially when it came to the portrayal of the Puerto Rican community. It was just as important to Moreno that all the Puerto Rican characters in the film were actually played by Latinx actors.
"People tell me when they see the list of names at the end of the movie that there are so many Latino names. It makes me so proud, and it makes me so thrilled and grateful that Steven thought of me," she said, explaining how she shared with Spielberg and Kushner that while not all the Puerto Rican characters in the film had to be played by Puerto Ricans, she did request that they all at least be played by Latinx actors. "It's like, they don't have to be Puerto Rican, but they certainly all must be Hispanic. That was my thing as a producer," she said. "Because Steven came to me and was like, 'I'm so in love with this little girl that tested for Maria, but her last name is Zegler — Rachel Zegler.' I was like, 'Is she Hispanic?' He was like, 'She's from Colombia.' I was like, 'It's fine. She doesn't have to be Puerto Rican. That would be nice, but she has to be Hispanic. She has to be able to speak in Spanish, and if she can't, she has to learn to speak it.'"
In a recent interview, Spielberg expressed his refusal to cast anyone who wasn't Latinx for any of the Puerto Rican roles. "That was a mandate that I put down to Cindy Tolan who cast the movie, that I wasn't going to entertain any auditions that aren't parents or grandparents or themselves from Latinx countries," he said in an interview with IGN. "Especially Puerto Rico, we looked a lot in Puerto Rico, we have 20 performers in our film from Puerto Rico or they're Nuyorican."
It was decisions like this that make the remake not just worth seeing but also exceed the expectations viewers and critics had for the film. The story feels a lot more authentic to what was actually happening between those communities in NYC during the late 1950s, and it is a lot more respectful in its portrayal of the Puerto Rican community. To this, we say — it's about time!