Sesame Street Star Sonia Manzano on Creating Alma's Way
Sesame Street Star Sonia Manzano's New PBS Show Is a Must-See For Latinx Kids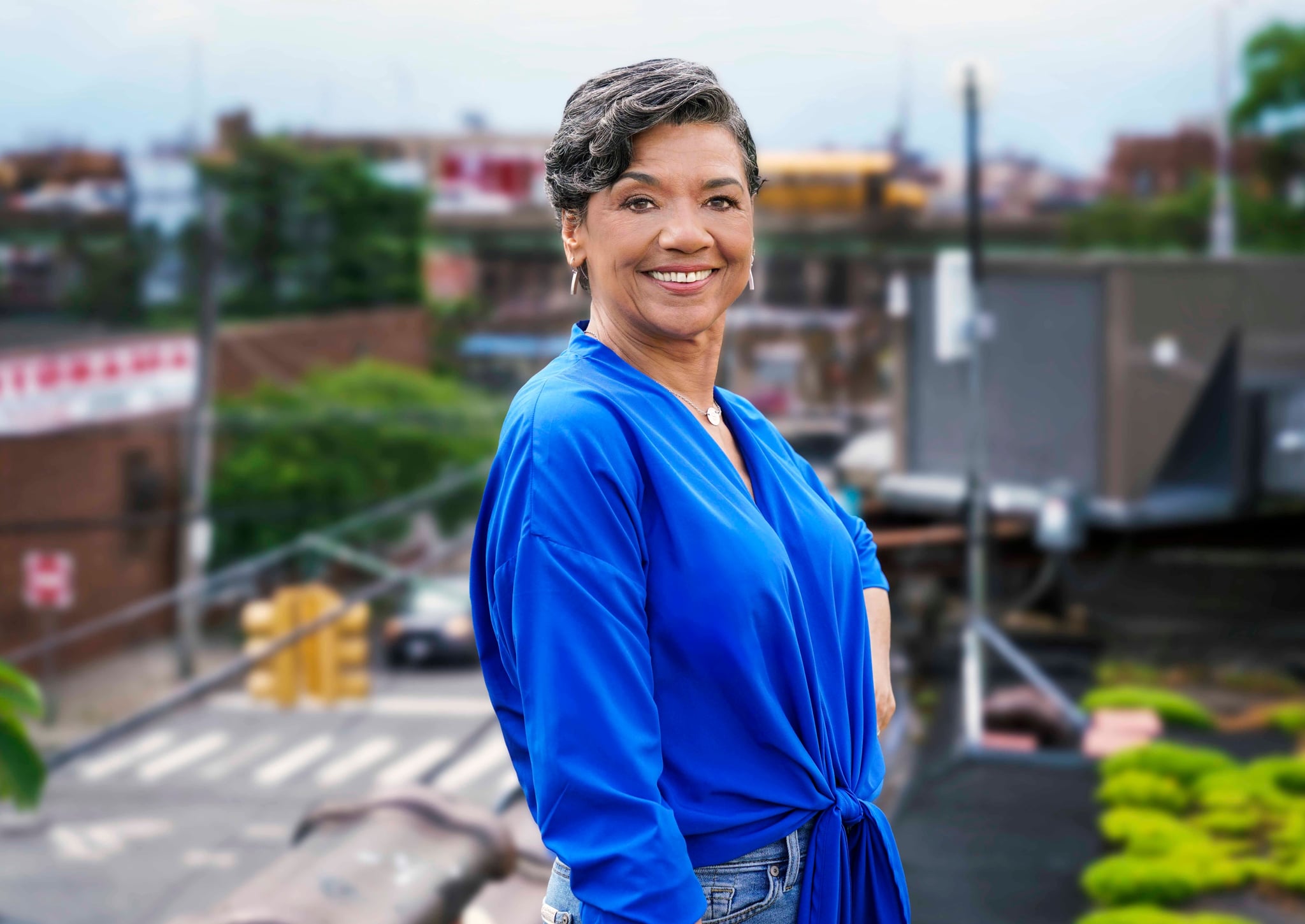 Image Source: Photo by David Gonzalez, courtesy of Fred Rogers Productions
A groundbreaking new animated TV series called Alma's Way, about a 6-year-old Puerto Rican girl, is coming to PBS Kids — and it couldn't have happened without TV legend Sonia Manzano, who played Maria on Sesame Street for more than four decades. Several years ago, Sonia, who is Afro-Puerto Rican, was asked by PBS exec Linda Simensky to develop a Latinx-focused TV series for kids. Despite her initial trepidation about returning to children's programming, she agreed. "I would have rather stick a pin in my eye than do a kids' show," Sonia told POPSUGAR Latina, explaining that she didn't believe anything could live up to the work she had done on Sesame Street.
But the Emmy winner decided to put aside her misgivings and eventually hit on gold while mining her own life for inspiration. Alma's Way, which premieres on PBS on Oct. 4, follows the life of a Bronx-dwelling first-grader named Alma, who lives with her multigenerational Puerto Rican family, troubleshooting issues she faces with impressive critical thinking and problem-solving skills. Sonia, a Bronx native, hopes the show will empower children to think for themselves. "I want kids to trust themselves and to trust their instincts. And I want the parents to be engaged with the show and talk about it," she said. But, for her, the stakes are higher and more personal.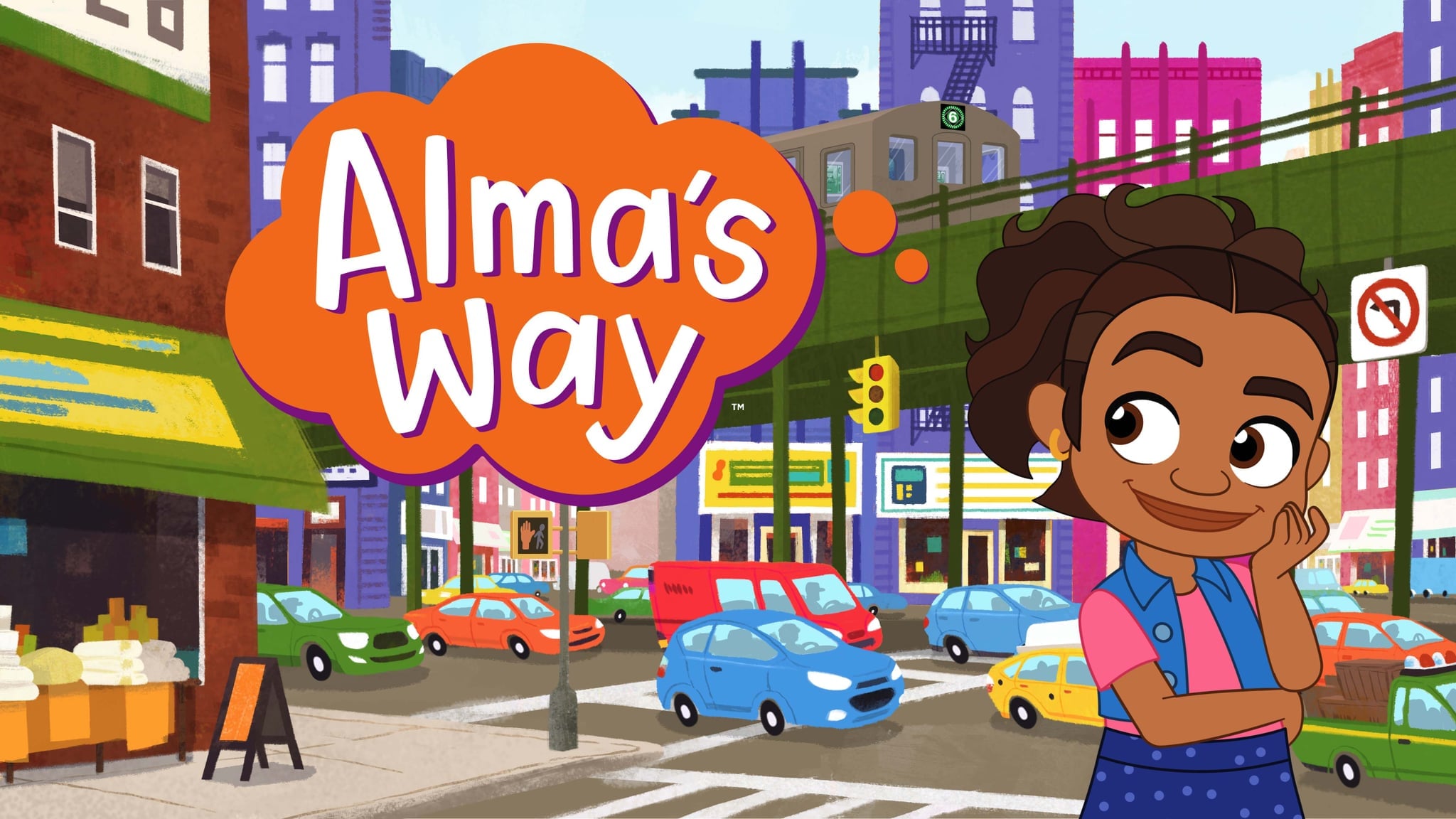 Image Source: Courtesy of Fred Rogers Productions
"As someone who grew up watching television and loving television and never seeing anybody who looked like me on television, I'm thrilled that I was not only able to be Maria but to now have a little girl that little girls can look at and say, 'Oh wow, she looks like me.'"
Sonia, who also voices the character of Granny Isa on Alma's Way and wrote several scripts for the first season, added: "We have Afro-Puerto Ricans in the show. I think that's a first." She "struggled with racial identity" as a kid, she said, recalling being afraid to travel through the South with her cousin Eddie because he was light-skinned and she was dark; she thought they'd be barred from riding the bus together.
Those harmful formative experiences make representing Puerto Ricans and the diversity of the Bronx Sonia's fundamental purpose and priority with Alma's Way. She wants it to be an accurate reflection of her own experience, while still resonating with kids today. "I needed to surround myself with younger people," she said, "because [the show] doesn't take place when I was a kid."
Little ones will get to see Alma making mofongo, a classic Puerto Rican dish of mashed plantain, riding the 6 train through New York City, and hearing the "le lo lai" of Afro-Puerto Rican plena music intermixed with rap and hip-hop as she moves through her vibrant, bustling neighborhood.
Adding to the richness of the project is acclaimed playwright, filmmaker, and songwriter Lin-Manuel Miranda and Puerto Rican singer Flaco Navaja, both Nuyoricans, who collaborated on the show's theme song; it nods to traditional Puerto Rican music and authentically captures the tenor of the Bronx. "I wanted it to have [a] Bronx, urban, salsa [feel] and he was able to do it all in one song," Sonia said, noting that while she worked with Lin-Manuel on Sesame Street, the two met through his father's activism in the Bronx several years prior.
Sonia also credited the Tony-, Emmy-, and Grammy-winning musical composer Bill Sherman (In the Heights, Hamilton, and Sesame Street) with helping bring her vision together. "He flawlessly blends styles," she said. To ensure top-quality scriptwriting, Sonia shadowed the show's head writer, the Colombian American TV writer Jorge Aguirre (Giants Beware, Dragons Beware, and Monsters Beware), so she could learn the process of a pro.
So yeah, she brought the big guns, as she should for a show this important. The result? A series that's certain to appeal to children — and instill valuable lessons.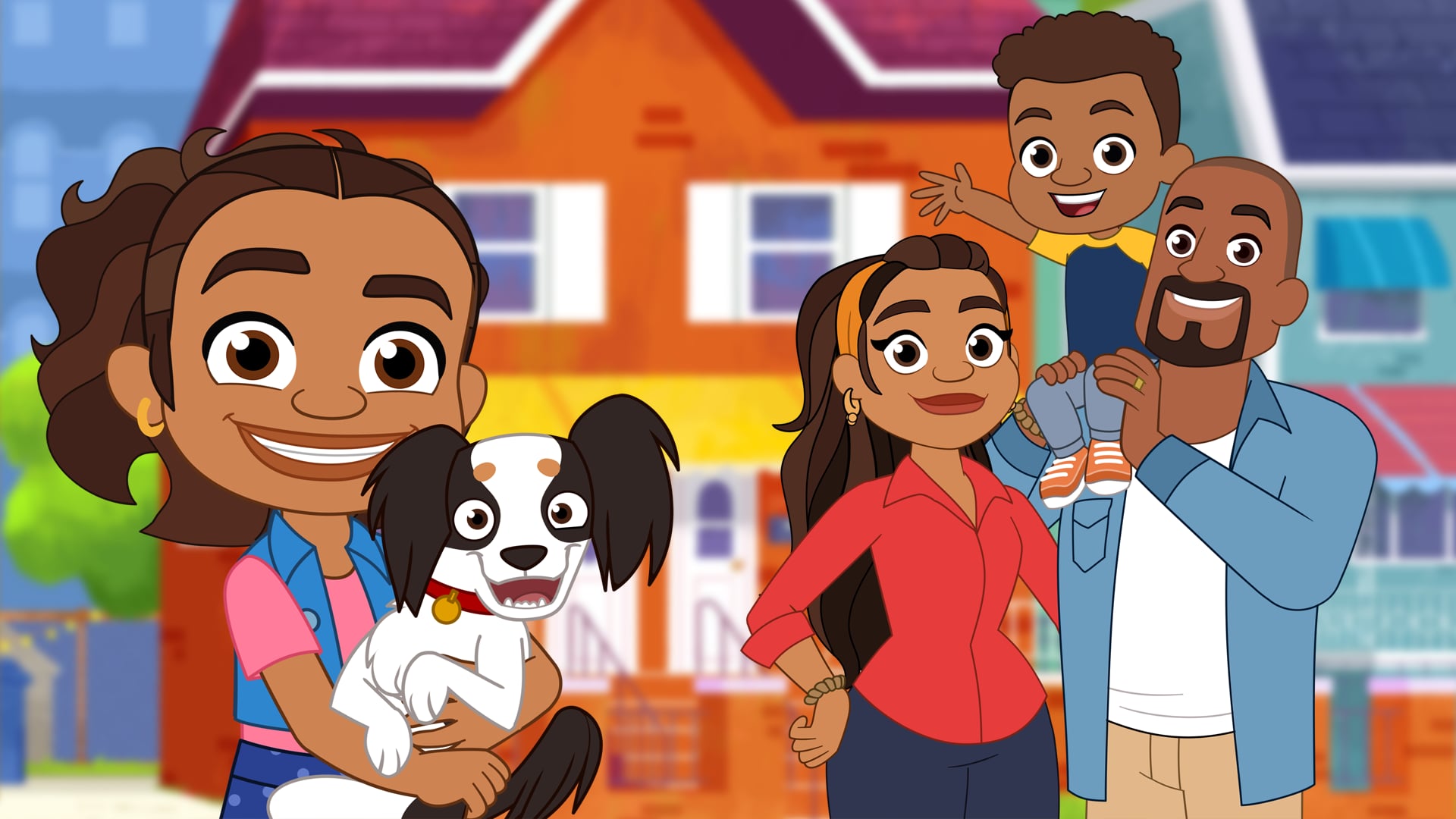 Image Source: Courtesy of Fred Rogers Productions
Sonia promised that Alma's Way won't "talk down to kids" and will make them crack up. "Humor goes a long way. Gotta make 'em laugh," she said.
Authenticity is key, too. That's why Sonia gathered inspiration from her own childhood to craft the show's first season. She provided tons of fodder for inspiration to Aguirre, including a story about salsero Willie Colón and his band showing up at her house to serenade her on her birthday. In fact, one character in the series is inspired by Willie, who lived in Sonia's Bronx neighborhood. Those little details give the show credibility and speak to the Latinx experience.
On that note, Sonia believes that in order for Latinx and Afro-Latinx representation in the industry to advance, they needed to focus on finding writers of color. "You need the writers. . . . I don't know why the gatekeepers are still keeping them out," she said. Sonia credited the internet with providing opportunities for artists to showcase their work via YouTube and various social media platforms.
She gave kudos to PBS for making a big effort to hire artists of color. "We have a lot of writers of color," Sonia said. She also expressed enthusiasm for the future work of younger cohorts of creatives: "It's very exciting to me to see how these new writers see the world differently."
While Sonia plans to keep working on Alma's Way, she's currently working on a young-adult novel entitled Coming Up Cuban, which will be released in the spring of 2022. She also plans on continuing the vital work of creating representation for Latinx people in the arts.