POPSUGAR
/ paid content for /
Ulta Beauty
Shop This Fan-Favorite Skin-Brightening Set at Ulta Beauty
Get This Skin-Brightening Set Before It Sells Out Again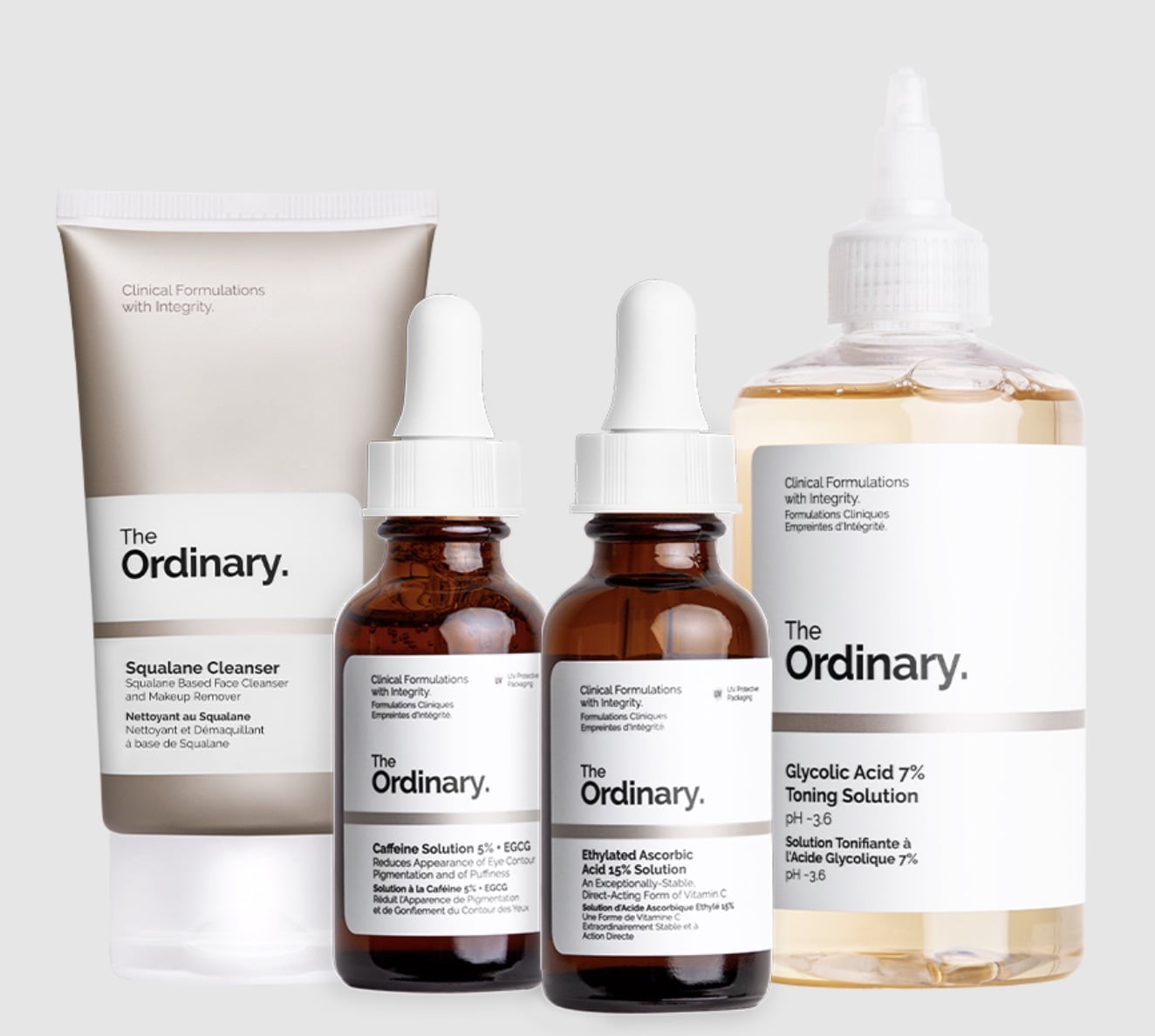 Finding a holy-grail skin-care product can take months, sometimes even years! But once you find the perfect oil, cleanser, moisturizer — any beauty product, really — life feels good. It looks like that's the case for those who have tried The Ordinary The Bright Set ($38). Porque? Well, not only is it currently rated five stars with customers expressing their gratitude toward the product, but it also tends to sell out.
The coveted set includes four core products: The Squalane Cleanser, Caffeine Solution 5%, Ethylated Ascorbic Acid 15%, and Glycolic Acid 7%. Together, they work to give skin a gorgeous, bright, and radiant complexion. Let's dissect the kit, shall we?
The Squalane Cleanser ($8), typically the first step, gently cleanses the skin, while the Caffeine Solution 5% ($8) is a water-based eye serum that helps reduce puffiness and the appearance of dark circles around the eye area. For best results, you should use it in the morning and at night.
Then, there's the Ethylated Ascorbic Acid 15%, a water-free formula that acts just like vitamin C and helps achieve an all-over radiant, healthy-looking skin tone. Its suggested use is both a.m. and p.m. The Glycolic Acid 7% Toning Solution ($10) gives mild exfoliation, resulting in even more radiance and skin clarity. It should be used in the p.m. and no more than once a day. This exfoliating solution also claims to improve the appearance of skin texture with continued use.
Besides the wallet-friendly price tag, what's great about this set is how complete it is, despite only including four products. For some, this is close to being a full skin-care routine minus a moisturizer.
So what are customers saying about this brightening set? Currently rated with five stars, one review reads: "Great product! Not only moisturizes your skin but clears it, and makes it look amazing!" While another claims: "I love this system! Using the cleaner on dry skin is so easy! My skin feels and looks amazing and it's only been a week!"
This kit sounds like a true gem.