The US women's soccer team is playing the final match for the World Cup on July 5, and though we will be cheering and crossing our fingers for all of the girls in the squad, there is one who has a special spot in our hearts: Amy Rodriguez. The Cuban-American soccer player, who plays with FC Kansas City, is not only a world-class athlete and winner of two Olympic gold medals, but she's also a mom to 1-year-old Ryan. Amy has fought hard to gain respect from her peers as one of only three moms on the national soccer team and is always vocal about wanting to inspire other Latinas to take on soccer and compete professionally. If that hasn't convinced you that she's a total badass, keep scrolling for more reasons to support Amy.
01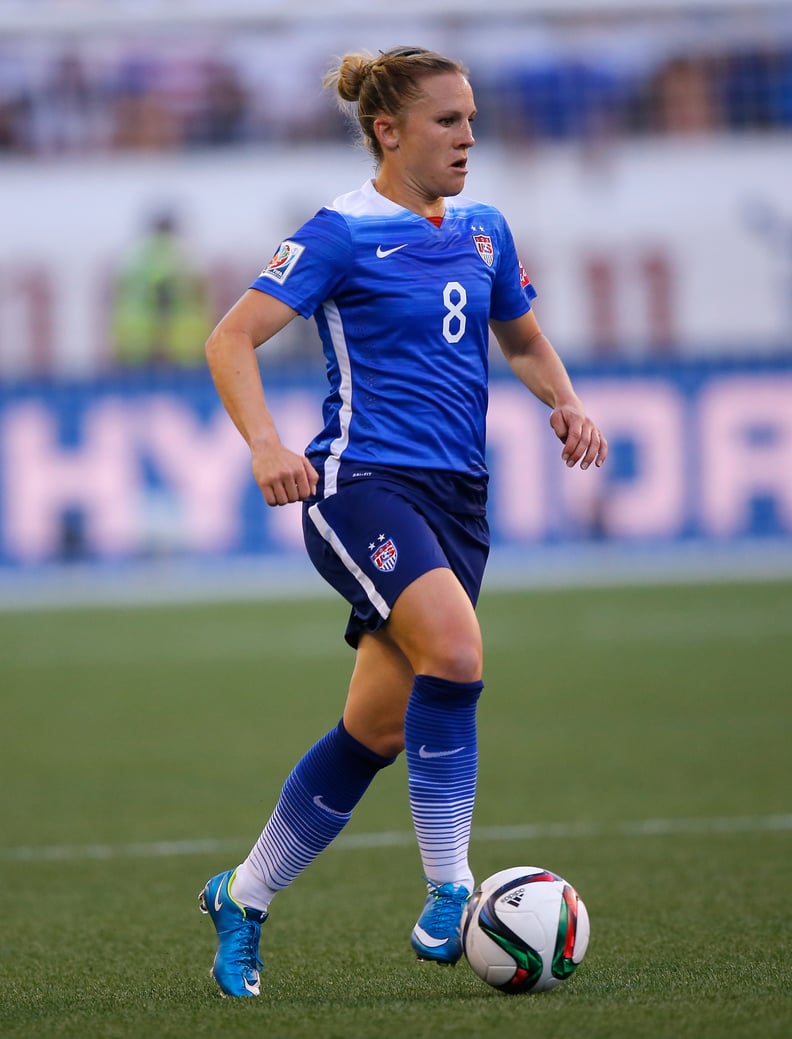 She's the Only Latina on the US Soccer Team
Which means she's seriously representing!
02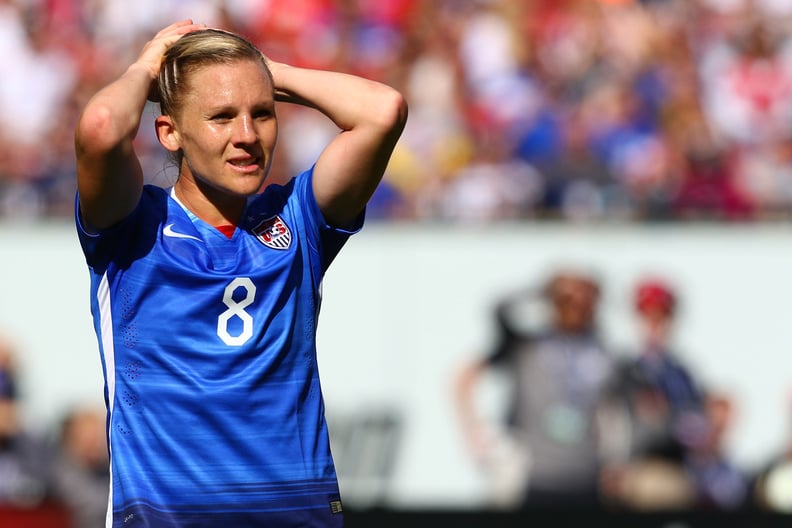 She's Played More Than 100 Games With the US Soccer Team
03
Her Mom Is the Cutest
Just look at those smiles.
04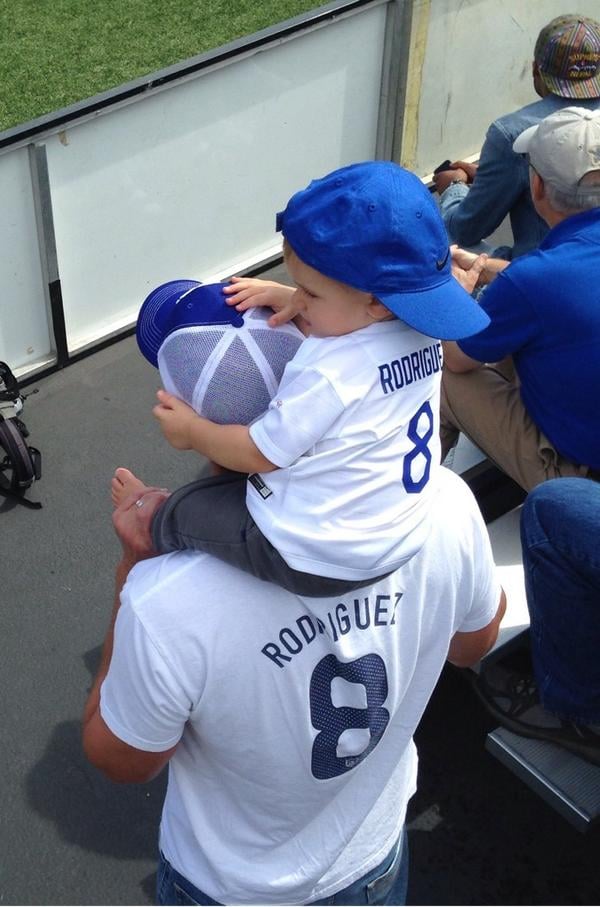 And So Are Her Husband and Son
Amy's biggest fans right here.
05
She Knows How to Celebrate a Goal
Because she knows what she's done is a big deal.
06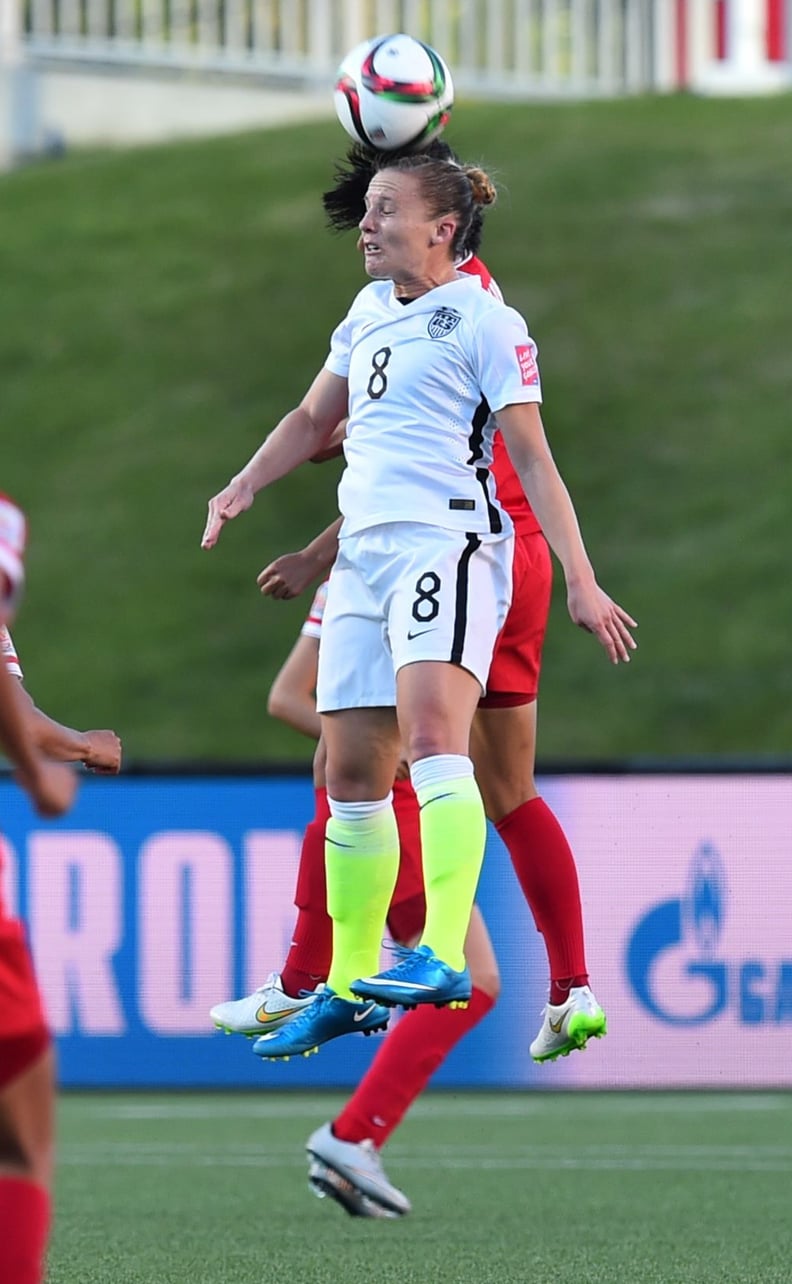 She Basically Flies
Look at how much air she gets.
07
She Loves a Good Hair Bun
08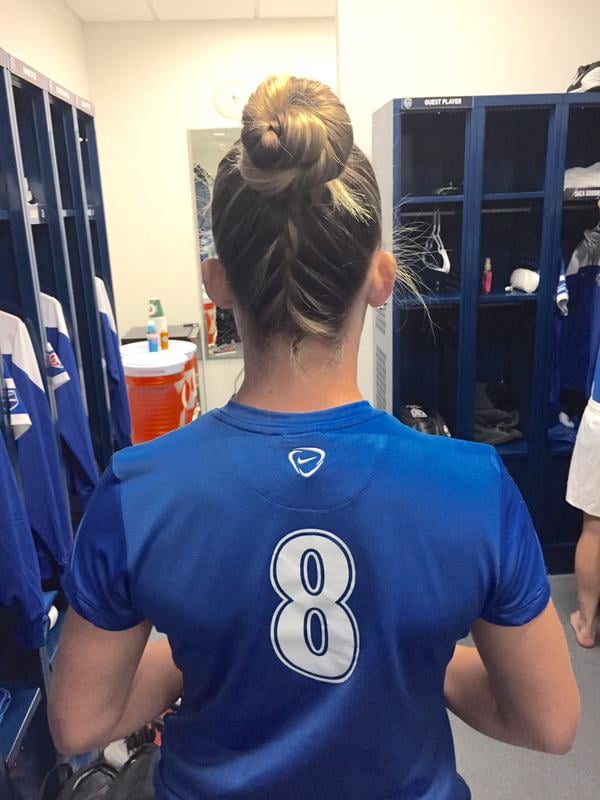 But Her Braiding Abilities Are Impressive Too
She calls this style her lucky braid.
09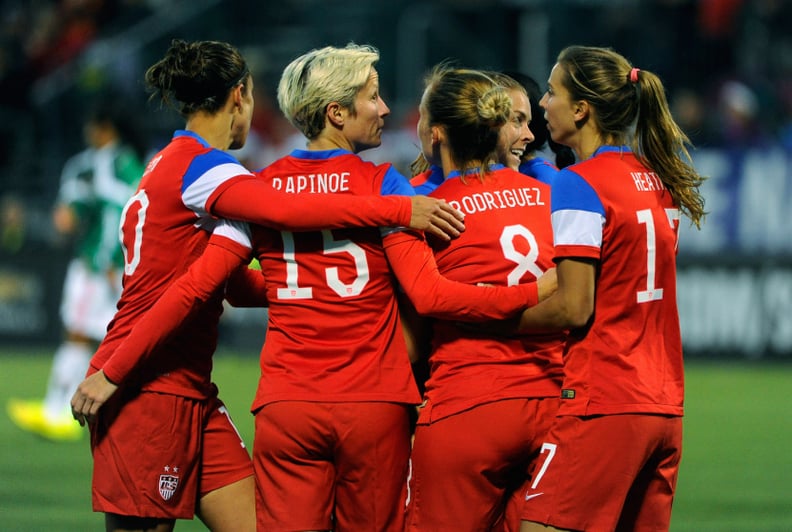 But Above All, She Loves Her Team