POPSUGAR
/ paid content for /
Ulta Beauty
Ulta Beauty Products To Go From Curly to Straight and Back!
Why I'm Thankful My Mom Didn't Let Me Make My Own Hair Decisions as a Child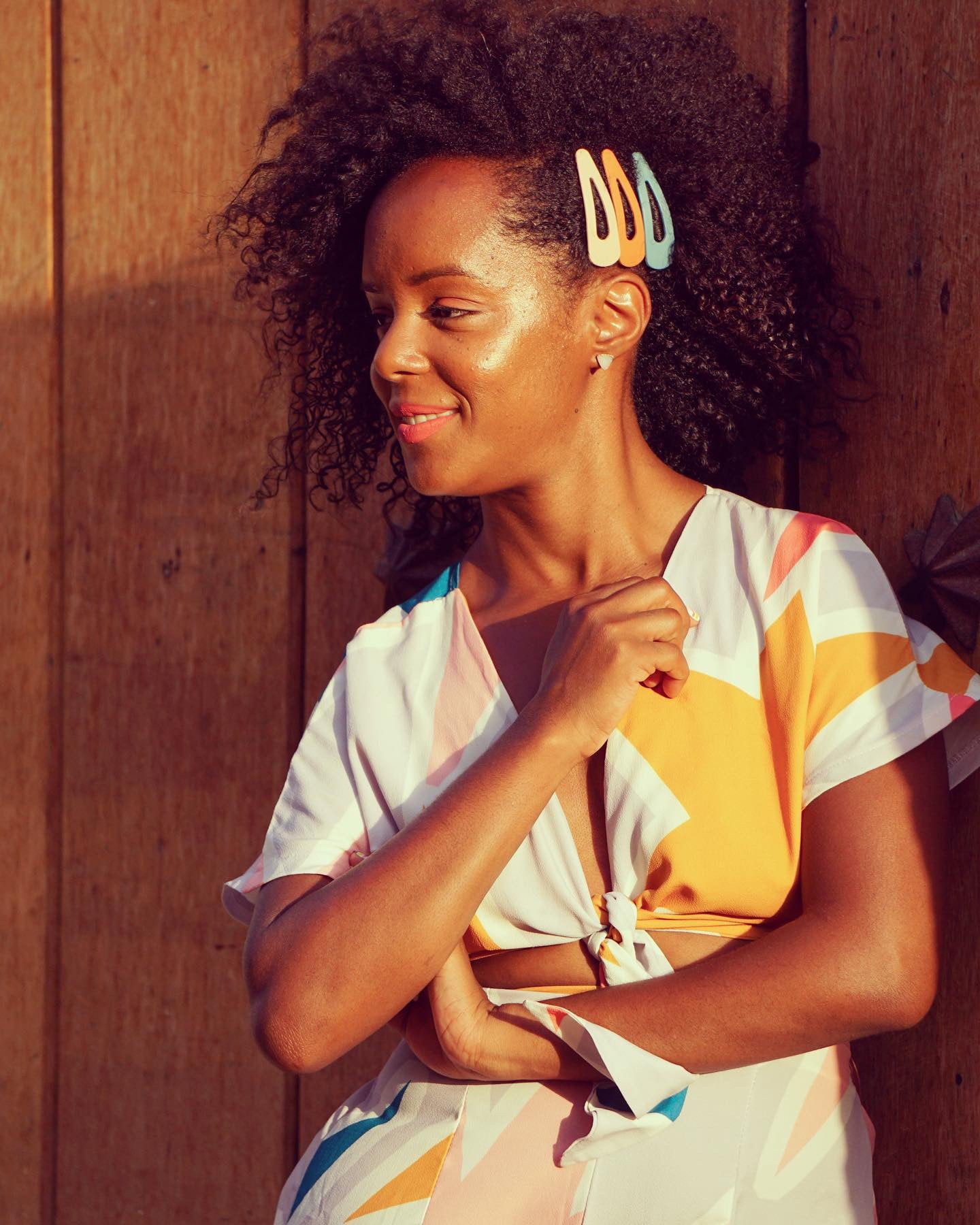 We often underestimate the power of our hair. It shapes so many aspects of our lives. It stirs our memories, both good and bad; informs many of our decisions; and connects us deeply to our roots. My hair history is no exception. For as long as I can remember, my mom has been a hair chameleon. She's hit just about every style moment from a full on 'fro in her youth to stacked '90s bangs and her more recent silver twist out. The freedom she uses to change up her look was something that I partially envied as a child — but as long as I lived under my parents' roof, I had to respect their hair rules. It sounds a bit extreme, but looking back, I can now say that I respect and appreciate the limits and lesson that came along with curbing my styling choices.
It fostered a new level of style creativity
Don't get my wrong: I had my share of strand switch ups over the years. I remember always getting cornrows with beads whenever we went on vacation. And my go-to style for school was either a head full of two strand twists or two pigtails tied up on top of my head — Heidi style. But when it came to the looks that all of my schoolmates and friends were wearing, I was limited, and I wasn't happy about it. For starters, the majority of my friends had their hair relaxed. My hair was natural well before natural was the preferred hair state.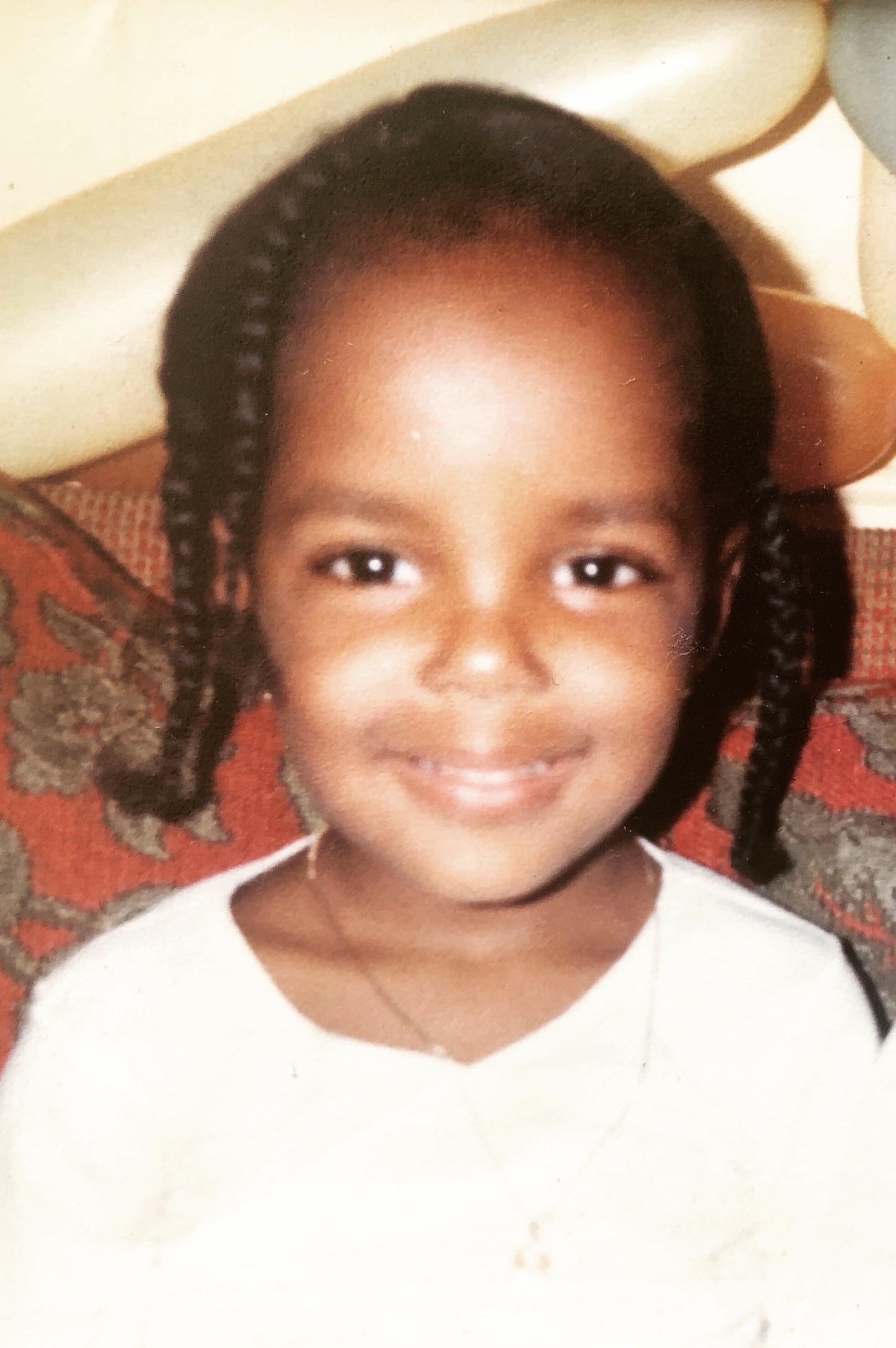 Looking back, I've realized that wearing a look unlike the people around me actually made me a trendsetter in a lot of ways. After many moments of nagging to cut bangs or to get highlights, I actually stopped caring about what everyone else was doing. Instead, I started coming up with ways to make my hair reflect my personal style. I'd accessorize, use temporary spray colors, and learn all types of braid techniques. That in itself was a creative freedom that I don't think I would have gained had I just jumped on the trend bandwagon that everyone else around me was riding.
It taught me discipline
In high school when my mom finally caved and let me straighten my hair, I was ecstatic. Although it wasn't a relaxer, I was happy for the change and for what I thought at the time was the ease of having straight hair. She'd drop me off at this old-school hair salon where I'd have my curls ironed out with a scorching hot comb. I was too distracted by seeing my kinks disappear into the pressing comb smoke to even understand the level of stress both my hair and social life were under.
If there was any ounce of moisture in the air, I was diving for cover to avoid getting my hair wet. I also adopted the most insane layering technique to keep even shower steam from reverting my press, and I'd have to sit for at least two hours every other week to get it done all over again. I was committed to my straight hair, I had to be. I not only had to schedule my own appointments, but it was up to me to make my style last.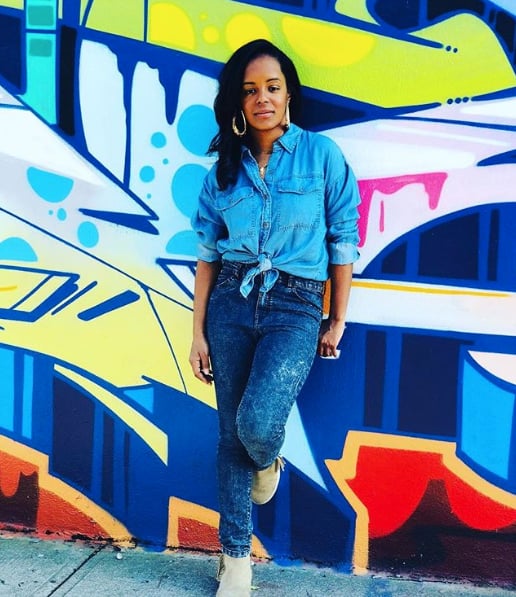 It helped make my hair health a priority
I remember desperately wanting box braids, but my mom always said no. Now I can say that I have her to thank for saving my young and fragile edges. Braids, while super low maintenance, if installed too often or improperly can be rough on edges. Relaxers were a forever struggle that I didn't get until years later when I struggled to coax my natural curl pattern out of hiding.
I'd sit with my mom at the hair salon while she got a relaxer. I could never understand why she was doing it on herself but was so adamant about me not getting one. I respected it — but the moment I got to college and started making my own beauty decisions, I permed my hair. It wasn't until then that I really started to pay attention to what I was actually putting in my hair and how it was impacting growth and breakage.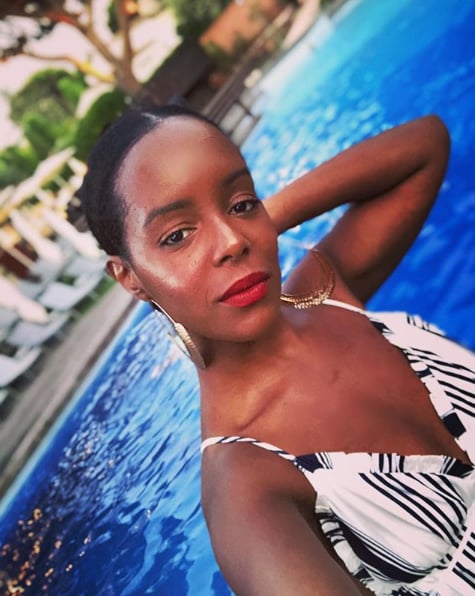 Pretty much every hair choice I made on my own from that point forward was to get back to the healthy hair state that my mom worked to preserve. Now, I invest most of my beauty efforts into my hair — keeping it strong with weekly deep conditions, preserving my curls, and smart straightening with heat protection.
We've selected a few products that would be perfect to achieve some of the different hair styles Nykia mentions throughout her essay, while still maintaining your hair's health. They're all available with 50% off at Ulta Beauty's Gorgeous Hair Event, taking place from Oct. 6-26.
Paul Mitchell Flexible Style Hot Off The Press Thermal Protection Hairspray

Buy Now
Macadamia Professional Nourishing Repair Masque ($18, originally $36) on sale Oct. 16.
Eva Nyc Mane Magic 10-in-1 Primer ($6, originally $11.99) on sale Oct. 17.
Ouidad Curl Quencher Hydrafusion Intense Curl Cream ($13, originally $26) on sale Oct. 24.
Hot Tools Professional Rose Gold 1-1/2'' Extra Long Flat Iron ($45, originally $89.99) on sale Oct. 25.
Paul Mitchell Flexible Style Hot Off The Press Thermal Protection Hairspray ($9.99, originally $18) on sale Oct. 13.
Image Source: Nykia Spradley