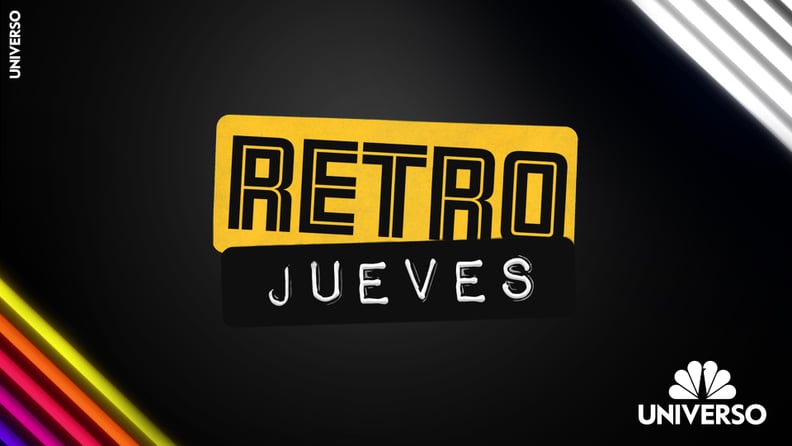 Universo
Universo
Nothing like a good throwback to make you realize time passes faster than you think. Rewatching your favorite TV shows is a good reminder of how things have changed — and how some television shows continue to remain relevant nowadays.
To indulge us in our nostalgia, Universo is premiering "Retro Jueves," a new weekly programming block airing every Thursday during prime time, starting on April 30 at 7 p.m./6 p.m. central with the slogan "Recordar es Vivir." This block will feature the return of iconic US Spanish-language TV hits from the early 2000s to give us fan-favorite classics and a #TBT-inspired look at our beloved celebrities' first breakthrough roles.
The throwback will begin with the early episodes of the famous classic courthouse-style Caso Cerrado at 7 p.m./6 p.m. central, presented by our beloved Dr. Ana María Polo, who's had her share of hairstyles, makeup looks, and outfit choices since the show premiered in 2003. However, one thing remains unchanged: the excitement we get when she yells, "He dicho. Caso cerrado!"
Protagonistas de Novela 2 follows at 9 p.m./8 p.m. central. This 2003 reality show guaranteed the winner a spot in a future telenovela, and this particular season became crucial for current stars like William Levy and Ximena Duque. Relive the drama and excitement that divided a nation: were you team Erick Elías or Alfredo de Quesada? Maybe your opinion will change if you rewatch it, or maybe it'll remain unchanged.
At 10 p.m./9 p.m. central, we'll dive into the true stories of people thrust into amorous adventures and pushed to their breaking points. Decisiones brings steamy melodramas about passion and sex in the modern world of 2005, featuring unique standalone stories in each episode.
And last but not least, Sala de Parejas, the first court show hosted by Dr. Ana María Polo in 2001, is back at 11 p.m./10 p.m. central. In it, she deals with the arbitration of marital problems between litigants. Dr. Polo quickly won over the hearts of viewers, later expanding the show to other disputes not related to marriage and rebranding it Caso Cerrado.
One thing is for sure: this programming block will sure take us on a roller coaster, and I personally can't wait to indulge in these 2000s favorites.