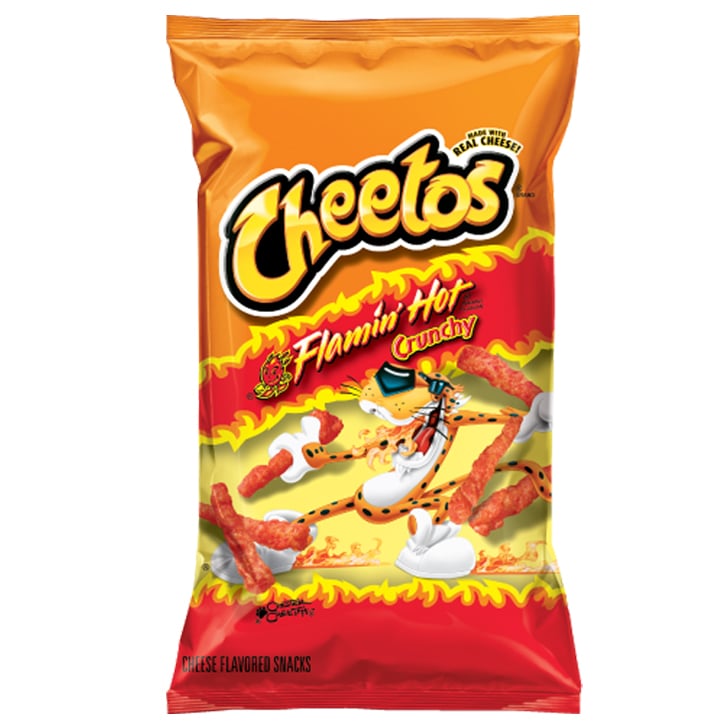 Have you ever been elbow-deep in a bag of Flamin' Hot Cheetos and wondered who invented the glorious snack as you licked every last bit of cheesy dust off your fingers? The answer comes with the heartwarming entrepreneurial story of Richard P. Montañez, a former janitor who invented what would become Frito-Lay's top-selling product.
Richard, a Mexico native, started working as a janitor at the Frito-Lay Rancho Cucamonga plant in California in 1976. While he didn't get to work with many departments within the company in the beginning, he was inspired to create something innovative after he heard a video message from the CEO of Frito-Lay that encouraged all employees to act like owners. "He wanted the janitor to act like an owner? I went into action. I started researching my company," Richard said as he explained the story in an interview with Tennessee's WKNO News. While the idea for Flamin' Hot Cheetos didn't come immediately, Richard saw a lack of snacks catering to Latino communities. "I saw no products that were catering to Latinos or to the person who loves spices," he said.
One afternoon, he bought an elote from his neighborhood vendor for him and his son. As he was eating the corn covered in mayonnaise, butter, cheese, chili powder, and lime, he realized "it looked just like a Cheeto" and thought, "What if I put chili on a Cheeto?" Acting on his idea, he made his own spice mixture and put it on some unseasoned Cheetos at the factory, and instantly everyone loved them. Frito-Lay's CEO allowed Richard to give a presentation and a marketing plan for Flamin' Hot Cheetos, and the rest is history. Pictured above is Richard hanging out with a few bags of his invention in 2014, tweeting, "Flattered that Katy Perry enjoys my creation so much! Loved her costume," referring to Katy Perry's epic Cheetos Halloween costume from a few years back.
Today, Richard is an executive leading multicultural sales and community promotions across PepsiCo's North American division and the bestselling author of A Boy, a Burrito, and a Cookie. Richard says, "One revelation will lead to a revolution in your life," and he continues to encourage young people through motivational speaking — about Cheetos and more — today.