Who Is Bad Bunny's Girlfriend?
Bad Bunny Finally Introduced His GF, and I Have a Message to All the Haters Saying She's Not Beautiful Enough
For the first time in . . . well . . . ever, Bad Bunny posted a series of photos on his Instagram and surprised everyone when in the last photo, you could see his girlfriend of three years, Gabriela Berlingeri. This comes after the two of them were photographed in public for the first time at a basketball game on Feb. 28.
Benito (Bad Bunny's real name) and Gabriela have been together since 2017 — a little after he and his girlfriend of five years, Carliz de la Cruz, called it quits. But what really fired up social media was not the fact that Benito posted a photo of his boo, but the fact that she looked like your everyday beautiful girl.
Image Source: Getty / Allen Berezovsky
I guess people expected Bad Bunny to be with an Instagram vixen; those women who have very pronounced curves, acrylic nails, extremely full lips, perfectly drawn eyebrows, and long hair extensions. I think we've gotten so used to the stereotype of the big-shot rappers and hip-hoppers surrounding themselves with these women that when one of them falls in love with someone who doesn't fit this description, we see it as something unusual.
Don't get me wrong. I think as women we're entitled to look however we want and do whatever makes us feel beautiful. I'm certainly not opposed to plastic surgery, Botox, fillers, or whatever treatment you can afford to give yourself a little extra help. However, I don't agree with people thinking you're only beautiful when you buy into the image that social media and its influencers are trying to sell us.
As a Latina, I do understand the desire to always look my best, and I do believe that if you're feeling insecure about something, you should change it to your liking. However, when I'm feeling doubtful about a physical feature, I ask myself: "Is this making me uncomfortable because I see all the women on Instagram changing it?" or "If everyone on social media all of the sudden had this same issue, would I be OK with it?" Because a lot of times, I don't even realize I'm being influenced and subconsciously buying into the new forced beauty narrative.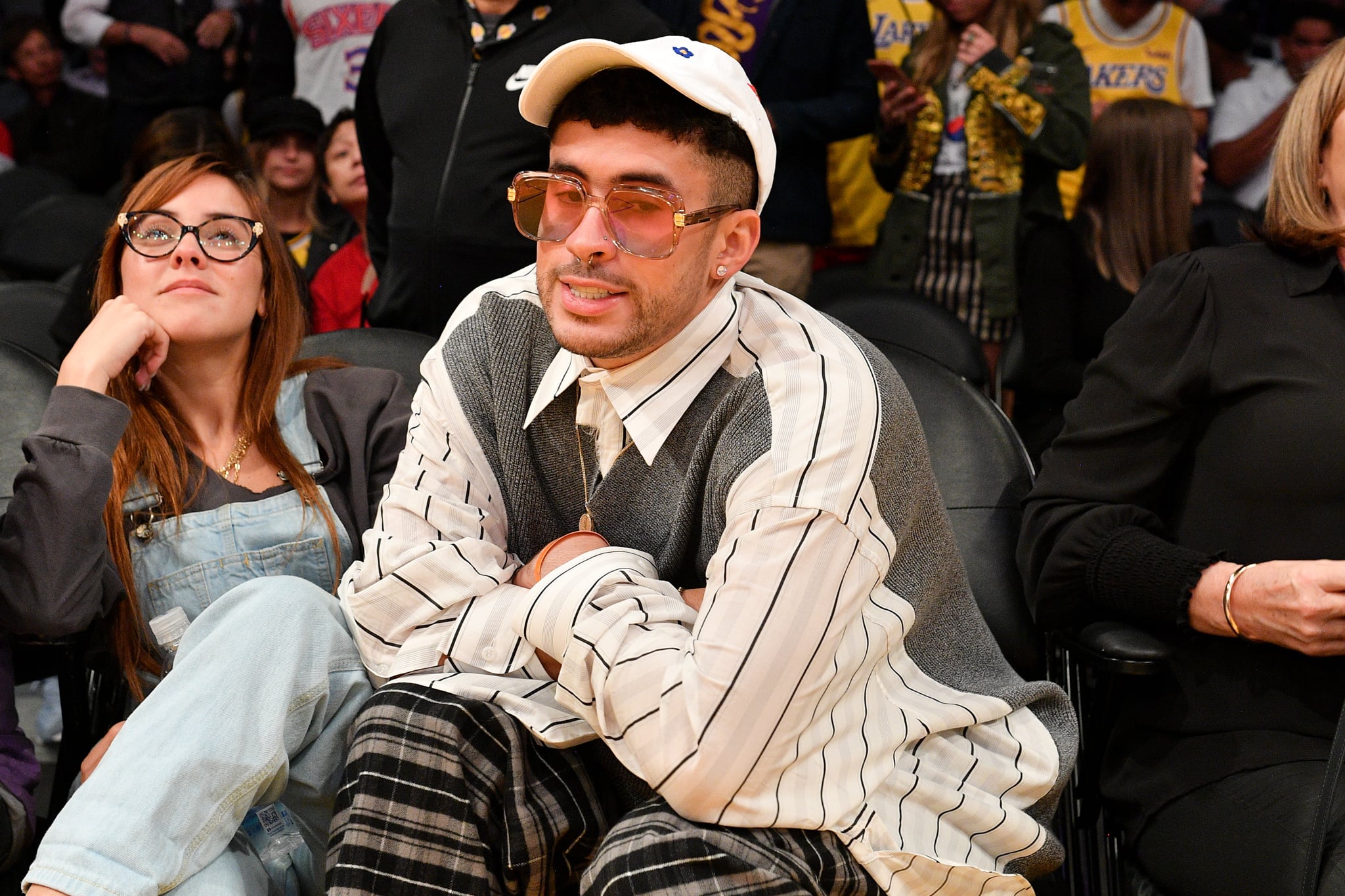 Image Source: Getty / Allen Berezovsky
So when I read a comment on Twitter that said "This is Bad Bunny's GF, and honestly my ugly a** could've had a chance" along with a photo of the two of them, I was triggered. The account is now private, because thankfully, I was not the only one upset by it. This was a woman invalidating another woman because she's not up to a certain beauty standard? Who set that beauty standard? Who says that is what is really beautiful? Why do we have to go against each other?
I think Gabriela is beautiful. Her skin is glowing, her hair looks healthy and shiny, I think she has a beautiful face, and I know so many people who'd kill for her body. She seems so happy, and she and Bad Bunny seem to complement each other well since they've been going strong for almost three years. If anything, she's living her best life and enjoying this wild ride to the fullest.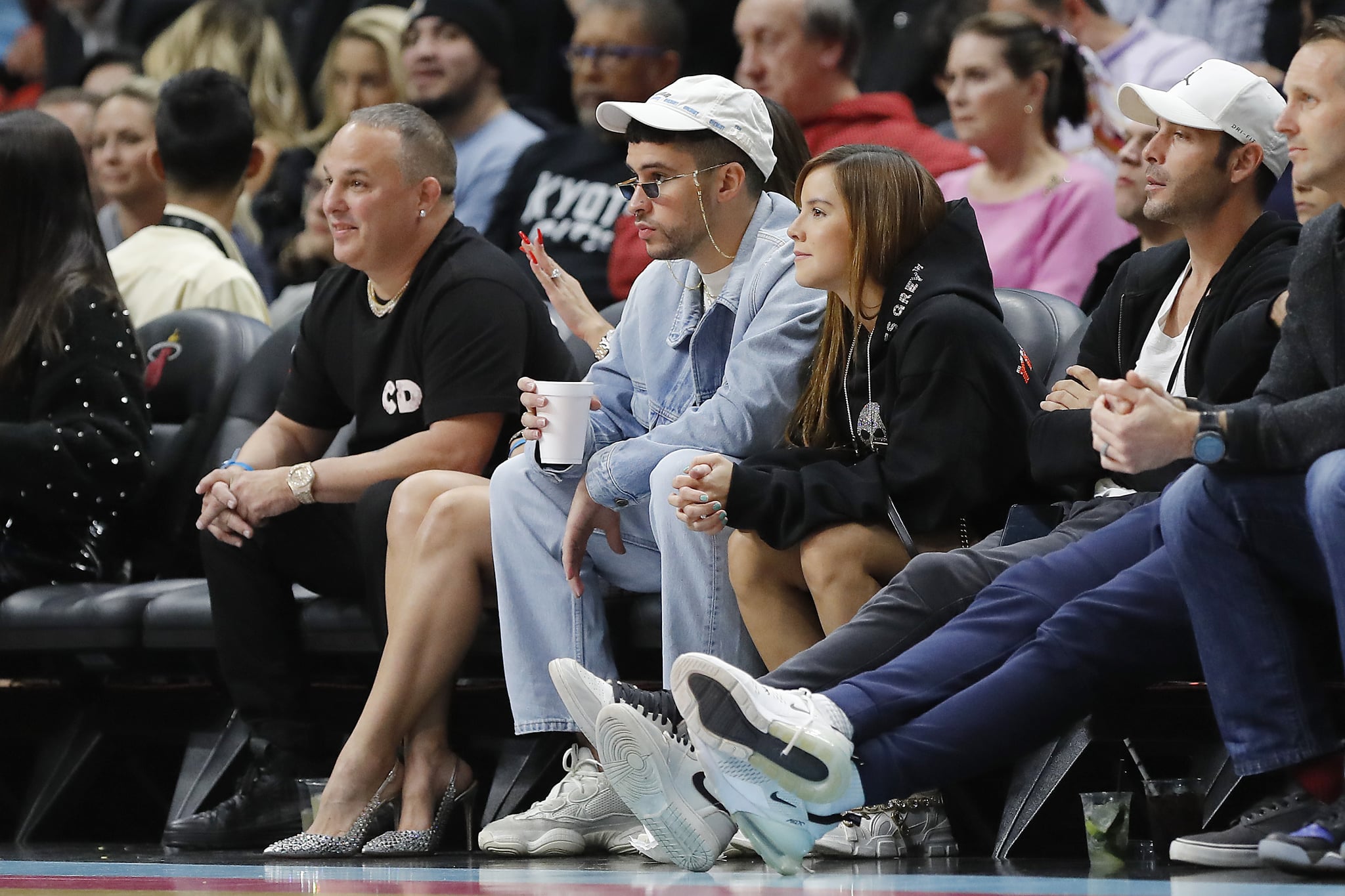 Image Source: Getty / Michael Reaves
She's not in this relationship for the fame or the scrutiny that comes with it. Her Instagram account is so private, it doesn't even have her name on it, and her main photo is a sunrise, not even her face — although that hasn't stopped people from creating fan accounts. They don't even follow each other. They're just an adorable couple, where one of the two happens to be a celebrity, but they still want to do the regular things they'd be doing regardless of fame. So to bring her physical appearance into it as a way to belittle her just shows how far we still have to go as a society, and how we as women still need to unlearn that machista trait of comparing each other.