Why My Abuela Had to Be at My Wedding
Why I Gave Up My Destination-Wedding Dreams to Have My 89-Year-Old Abuela Present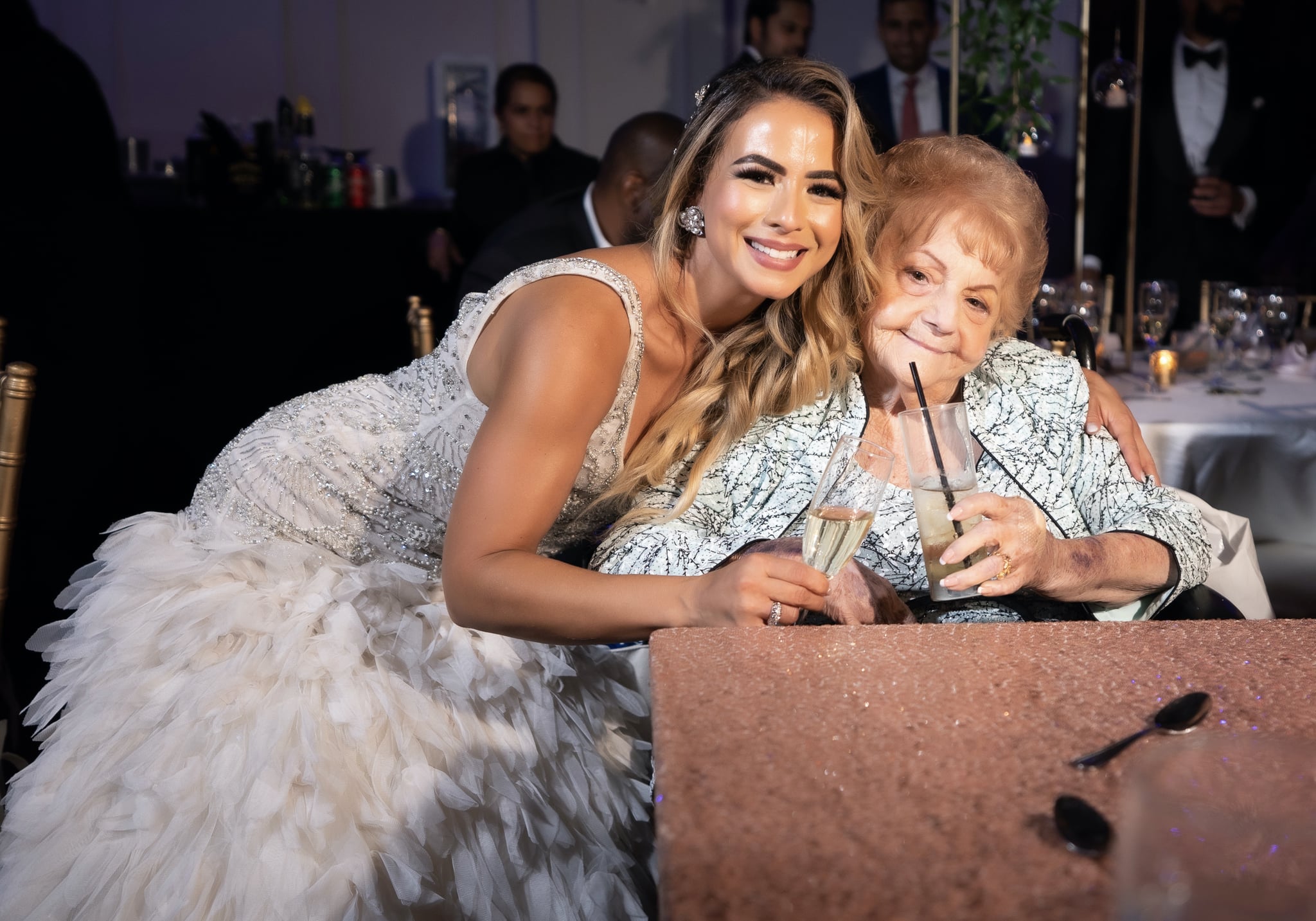 Image Source: Miguel Ocque Photography
As a Latina, nothing means more to me than family. And on my wedding day, I knew I couldn't walk down the aisle without my best friend, my abuela, there to witness it. So, when I was told she wouldn't be able to travel due to her declining health, I was devastated. This is why I gave up my dreams of having a destination wedding: to have my 89-year-old Cuban abuela present.
I always dreamed of having a destination wedding. After all, traveling is my passion. But four months into our engagement, my grandmother was suddenly taken to the hospital after suffering from lung failure, shortness of breath, and heart complications. The weeks turned into months in what was surely an emotional roller coaster for my abuela, who was in and out of the hospital frequently. Her heart was weak, and after multiple conversations with doctors, we were told that putting her on a plane would be too risky.
She was dependent on oxygen, was too frail to walk, and struggled with even the most minute tasks of getting in and out of bed. I was faced with a decision: continue to plan my destination wedding without her or completely move the wedding to Miami, where she and the rest of my family live.
I felt selfish even considering going through with a destination wedding without her. For me, it was never an option — abuela had to be present. I just knew deep in my heart that the day would eventually come when she would no longer physically be here, and I'd regret not having her there on such a monumental day.
My grandparents played a crucial role in my life. I was pretty much raised in la casa de abuela y abuelo since I was born. I'd go there after school, on weekends, on vacations — I didn't need a reason. I'd also see them at my school plays, birthdays, family quinceañeras, you name it! There isn't a memory from my childhood that they aren't in. My abuela has always been the keeper of my secrets. "No le digas a mami," I'd tell her, confiding in her to catch up on el chisme and cheer me on, even when she felt I was too "crazy." There is nothing like a bond between abuela and nietas, and while not everyone has this experience, I am so grateful to still have it.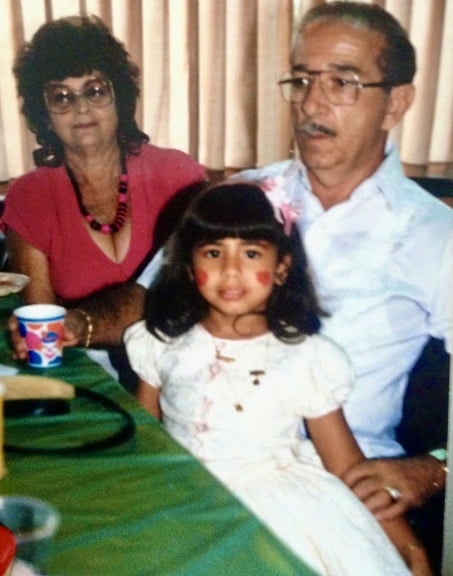 Image Source: Cessie Cerrato
To this date, I call her every single day. There might be a day every once in a while when I miss it, and I definitely get called out for it the next day. But regardless of where in the world I am, abuela is my daily phone call. Taking off on a flight? Call abuela. Landed safely? Call abuela. No importa la hora.
After my grandfather passed away in 2015, grandma and I grew even closer. Abuela was so happy when I found the incredible man who would eventually be my husband, and all I could remember were her words while I was growing up: "Mija, yo lo que quiero es verte vestida de blanco, en la iglesia antes de que yo me muera."
On my wedding day, my grandmother gifted me her most prized possession: her own wedding ring set. The marriage, unity, commitment, and dedication that those rings represented to her over 61 years of marriage was exactly the kind of energy I wanted to carry into my marriage. Nothing was as significant to me as that heirloom, which was so deeply special to her, as I began to narrate my own story of commitment, love, communication, dedication, and mucha paciencia — which she would say was the key to a long and successful marriage.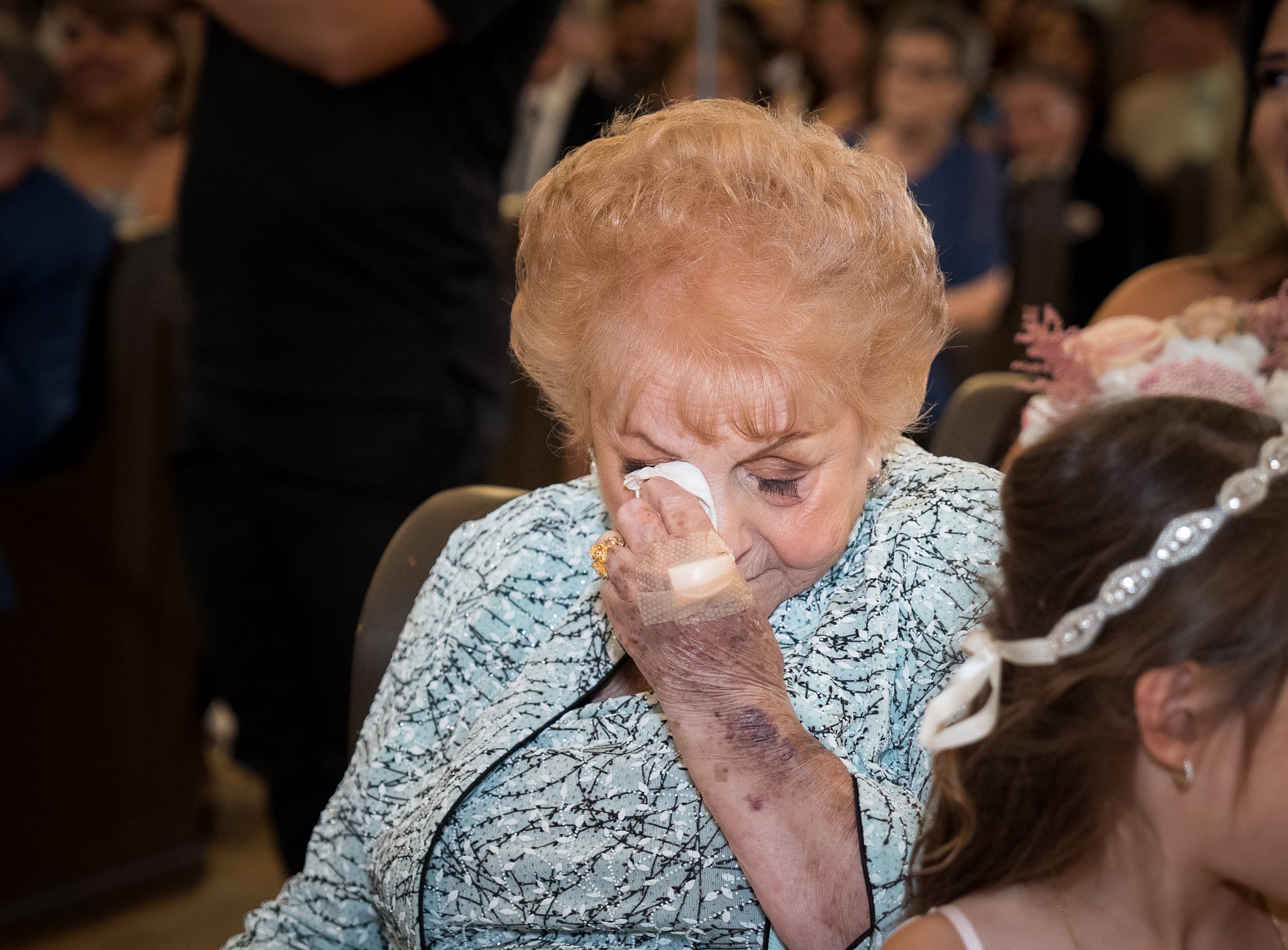 Image Source: Miguel Ocque Photography
Growing up in Latinx culture, our families are at the center of our being. Family is the core of who we are. We live proudly, make decisions in honor of our ancestors, cheer each other on during our wins, and lift each other up during our losses. The close-knit family unit is one that as a first-generation Cuban American, I am super proud of. Even when we disagree, upset each other, or quite frankly drive each other crazy, nothing matters more than family to us.
I will never regret giving up my dream of having a destination wedding to have my grandmother present. The smile on her face, the tears she shed, and having her sit front row, witnessing my own personal journey into marriage, was something I will treasure for a lifetime.