Wild Tongues Can't Be Tamed Elevates the Latinx Diaspora
Saraciea J. Fennell's Debut Book, Wild Tongues Can't Be Tamed, Amplifies Underrepresented Voices of the Latinx Diaspora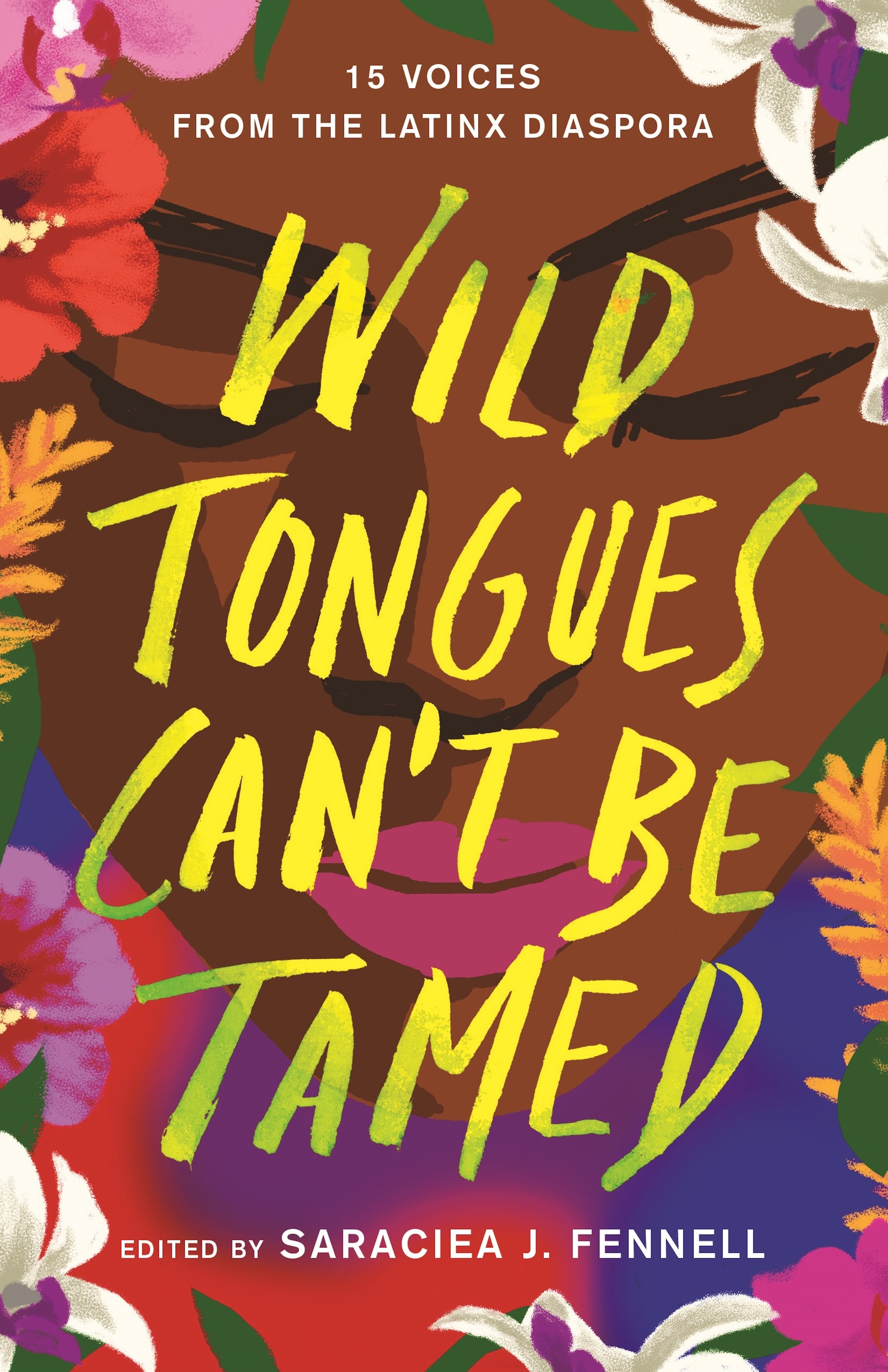 "Too often, individuals from the Latinx diaspora are placed into a box, into stereotypes, that society deems necessary in order to define us. But we are so much more than the myths, than the stereotypes, than what white people and Western ideals want us to believe," book publicist and founder of The Bronx Is Reading Saraciea J. Fennell writes in the introduction of her new anthology, Wild Tongues Can't Be Tamed: 15 Voices From the Latinx Diaspora, which releases today under Flatiron Books.
This poignant collection of personal essays and poems amplifies powerful voices within the Latinx diaspora and tackles issues relating to identity and acceptance within Latinidad. It features bestselling authors, like Elizabeth Acevedo, Naima Coster, and Ingrid Rojas, and contemporary writers who are just as talented but not as known on a mainstream level, like Honduran American writer Janel Martinez of Ain't I Latina? and Mexican American writer Cristina Arreola. Fennell's mission behind the book is to uplift voices from the Latinx diaspora, share their truths, and push against the stereotypes and myths surrounding Latinx communities that continue to exist today.
"I hope you read with an open mind, and think critically about the topics discussed," Fennell writes. "More importantly, to the children of the diaspora, I hope you feel seen, and always know that you matter — no matter what the world tries to tell you." Fennell's decision to put this book together was very much inspired by not feeling seen as a Black Honduran Latina of Garifuna descent most of her life and growing up constantly being told she wasn't "Latina enough." She quickly realized that she wasn't alone in this experience and wanted to use this opportunity to share similar stories from Latinx folks across the diaspora.
"It was a frustration over the last couple of years and honestly most of my life. As soon as I was old enough to find out I was Latina and what that meant, I'd look at media, books, TV, movies, and think, where am I reflected? Even as a Honduran American, I'm still searching for that," she exclusively told POPSUGAR. "I just have America Ferrera, and she's amazing, but she's not a Black Honduran. Where is the representation? I know that we exist because in my everyday life, I'm seeing these people. But what is it about us? What is it about the marginalized Latinx diaspora that we are always pushed to the side? We're not reflected the way that we should be. We want to be praised. We want to be celebrated."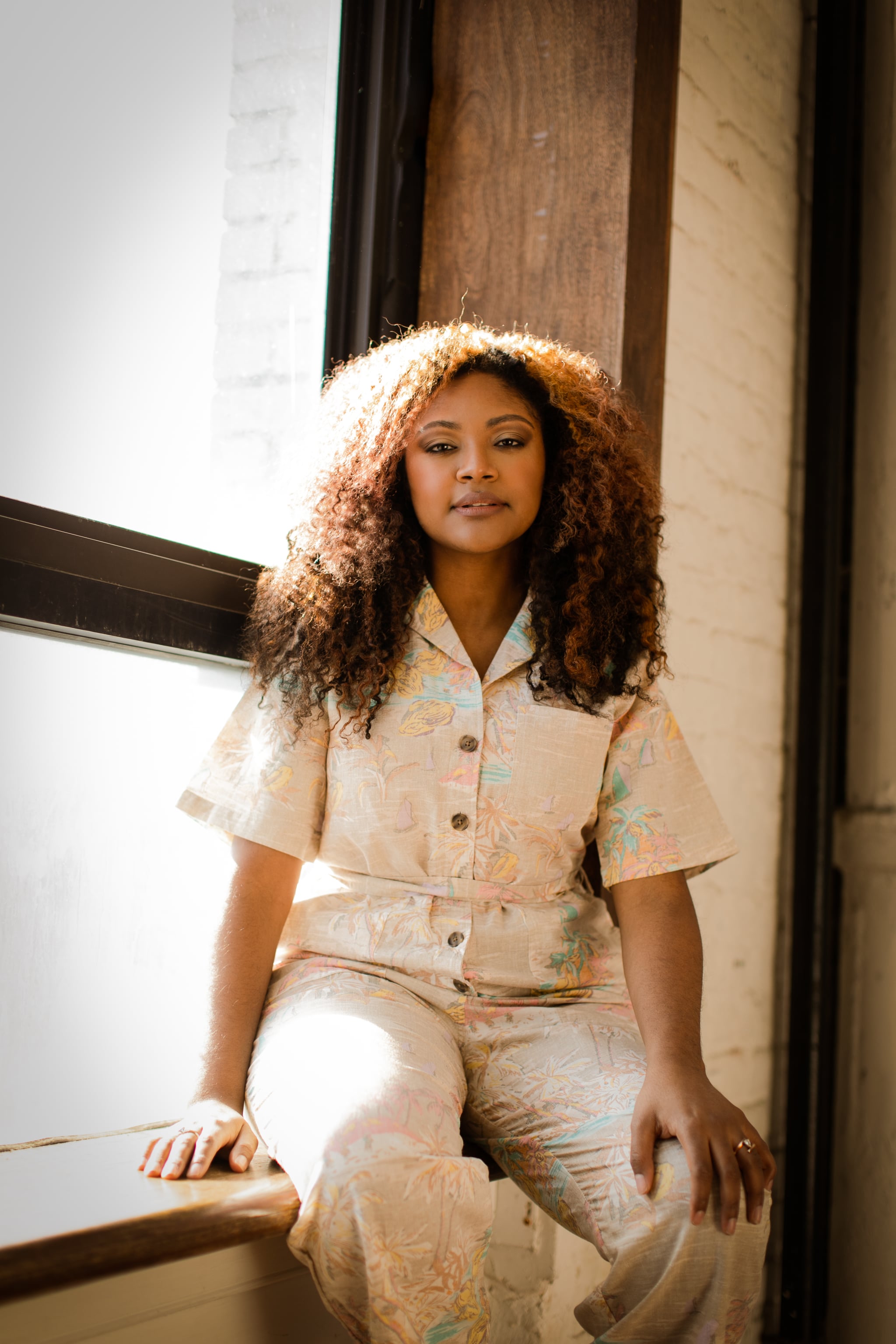 Image Source: Viscose Illusion
In Fennell's essay "Half In, Half Out: Orbiting a World Full of People of Color," she shares her experience of being a Black Honduran kid in NYC who went into foster care with her little sister at the young age of 8 and the impact it had on her identity and sense of belonging. "Having only been surrounded by people of color, I thought that's what the rest of the world must look like. Imagine my surprise when my younger sister and I ended up in foster care at the age of five and eight, plucked from the hood into an affluent part of Brooklyn to live with a middle-aged married white couple. They had a nice house, with an upstairs and a basement. It was probably the first time in my life where I had to sit at the dining room table for every freaking meal," she writes. "My sense of the world changed rapidly, and because I was a keen observer as a kid, I quickly learned all the ways that I stood out from white people. Hair perceived too wild to be tamed by the untrained hands of a white woman (thank god my mother taught me how to gather my mane into a ponytail). Requesting arroz con pollo, casamiento, a staple in my family's household, only to be given chicken noodle soup and a sandwich."

Included in the book are Mark Oshiro's essay "Eres Un Pocho," which explores identity as a Latinx kid adopted by a white mom and a Japanese dad and having to always explain who he was to others; Cristina Arreola's essay "The Land, the Ghosts, and Me," where she finds herself sensing her ancestors' spirits but still never feels Mexican enough; Zakiya N. Jamal's story "Cuban Imposter Syndrome," about not being accepted by the Cuban community as a Black Cubana; and Ibi Zoboi's "Haitian Sensation," about growing up in NYC in the '80s during the height of the HIV/AIDS epidemic, at a time when Haitians were being heavily discriminated against and blamed for the spread of the disease. Zoboi's essay touches on her own journey of choosing not to claim Afro-Latinidad. "It's only recently that the term Afro-Latin has become part of our collective vocabulary. When I was growing up, it was simply Spanish. Then, it was Hispanic. Now, the Afro prefix allows room for Latin Americans to claim an African or Black identity. Much like Puerto Rican Anna being the 'whitest' girl in my class, the media has mostly portrayed the whitest parts of Spanish-speaking countries," she writes. "Haiti, on the other hand, has never had that representation, despite the fact that there are certainly white-passing Haitians." In Janel Martinez's "Abuela's Greatest Gift," she shares the erasure she's experienced from the Latinx community, being a Black Honduran of Garifuna descent, and in Dominican writer Elizabeth Acevedo's "A Mi Orden: A Meditation on Dichos," she confronts the ever-so-powerful Spanish phrase and the significance and impact of dichos in the community.
All in all, every single essay in this piece explores some degree of lack of belonging or not feeling enough, something that's prevalent for a lot of Latinxs across the diaspora.
It was important for Fennell to have this addressed in the works while also confronting the danger that comes when folks from the Latinx diaspora are erased. "I think it's very dangerous when society, and even people from our own communities, they discount underrepresented folks from the diaspora, whether that's Indigenous folks, queer folks, Black Latinx folks. It's a really dangerous line you're straddling, to tell people that I don't believe you exist. I don't believe in your existence," she told us. "Why is it OK for you to claim Latinidad? And I think that's why you see things like Latinidad canceled. Or the word Latina, because a lot of people are stepping away from it because these things are supposed to be inclusive but it becomes really dangerous when people that only care about whiteness are using it."
For Fennell, using the phrase "Latinx diaspora" instead of "Latinx communities" is 100 percent intentional. She wanted this to speak to the marginalized communities within Latinidad who are often erased or underrepresented. "If you belong to a marginalized group within the Latinx diaspora, I hope that you feel seen and know that you are not alone. For all the people out there who question where they fall within the spectrum of Latinidad, it doesn't even matter," she said. "You are not the only one having those thoughts, and I want them to read this and not feel lonely and see that one of the themes in almost every piece in this collection has been that loneliness. And it's our differences that can actually bring us together, and that's what I want people to get from this anthology but also to understand however you want to identify is up to you."
Image Source: Flatiron Books