1-Year Engagement Challenge
Soon-to-Be-Wed Ladies, Try the 1-Year Engagement Challenge!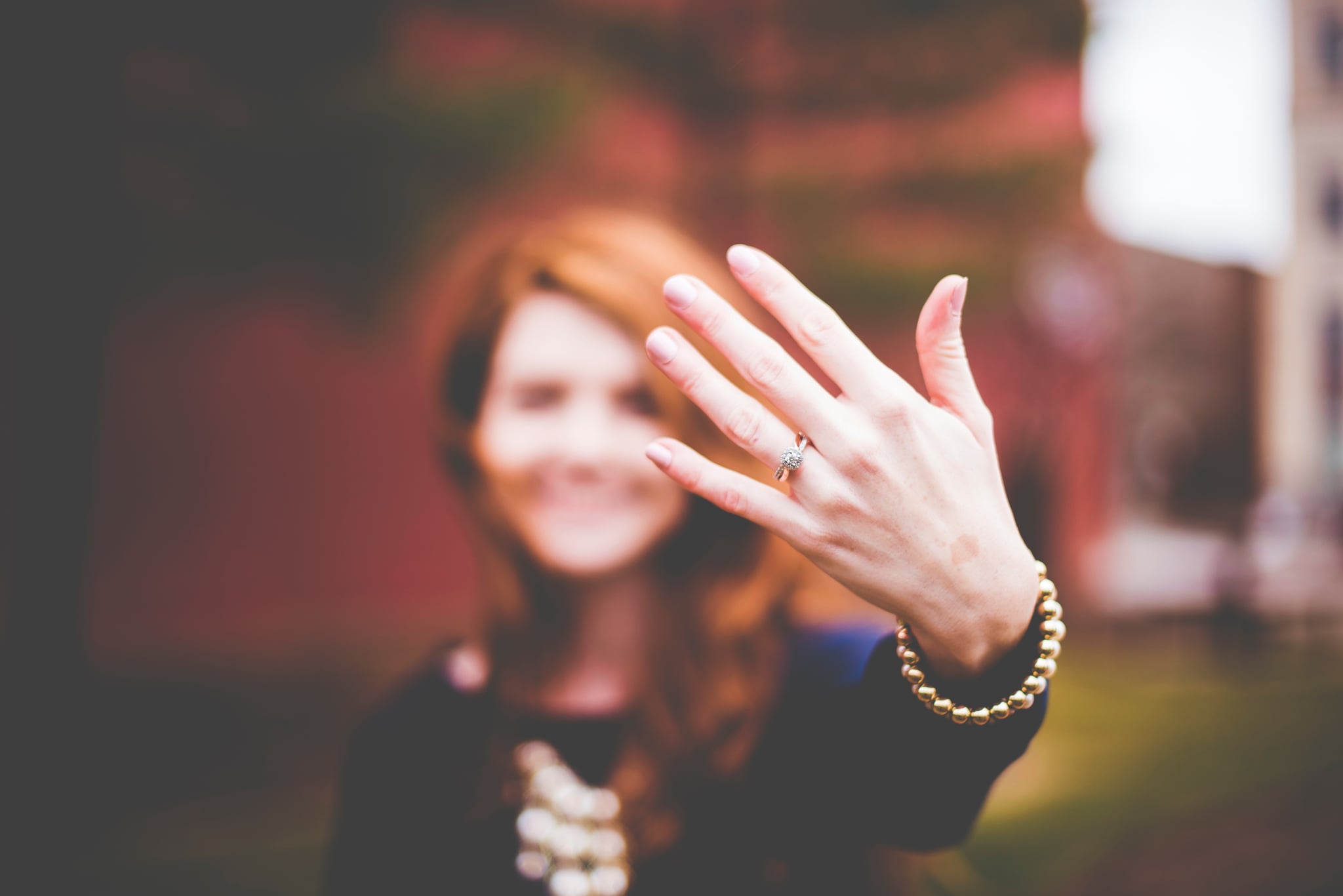 Did your significant other put a ring on it? Congratulations! Now it's time to do all the fun stuff. Seriously, there are so many wonderful things to do. I know that planning a wedding can be stressful (trust me, I'm doing it myself right now), but you have to remember to enjoy all the special experiences you get to have during this time in your life, because you're never going to get to do them again!
That's why I created the one-year engagement challenge for women. Your goal is to do all of the activities listed below over the course of the year. It's a mix of fun celebrations, cute traditions, and necessary actions you should be taking before your big day. It doesn't matter what order you do these in — just make sure you're having an amazing time. Are you up for the challenge?
Buy a stack of bridal magazines.
Post an engagement ring selfie.
Make a wedding Pinterest board.
Choose your bridesmaids.
Get your engagement ring professionally cleaned.
Binge-watch wedding-themed movies.
Plan an engagement party.
Taste-test cake flavors.
Buy something fun and silly that says "Future Mrs." or "Bride" on it.
Try on wedding dresses.
Get a manicure every month to show off your ring.
Make a wedding website.
Register for gifts.
Pick out your wedding colors.
Plan your first dances with your partner and your father.
Talk with your fiancé about the honeymoon.
Go with your bridesmaids to have them try on dresses.
Take engagement photos.
Plan your bachelorette party.
Have a date with your fiancé where you don't talk about wedding plans.
Get advice from your newly married friends.