14 Ways Weddings Will Be Different in 2016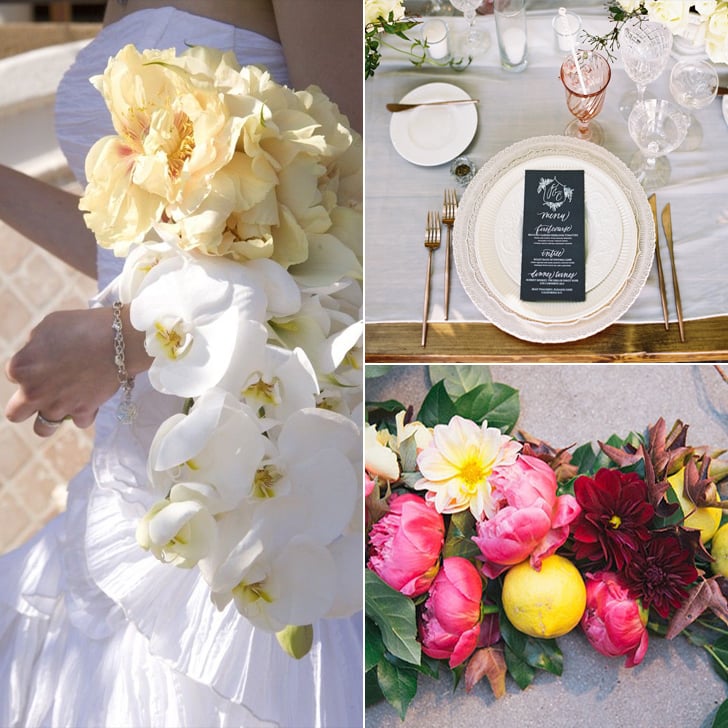 To find out what we can look forward to this year in weddings, Anne Chertoff of Twirl New York spoke with wedding planners and designers, bridal fashion experts, and techies to discover what the New Year will bring to the world of weddings.
Hashtags, drones, and a return to formality were the trending terms for 2015 weddings, but that year has come and gone, and as brides and grooms plan for their 2016 and 2017 weddings, there are new ideas, trends and color schemes that will be taking over bride-to-be Instagram feeds.
01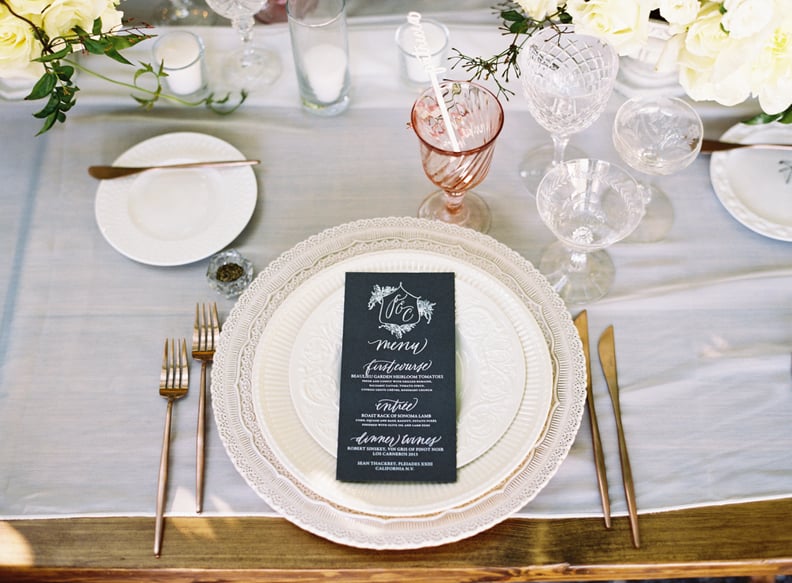 Metallic Palettes
Designers and planners have been saying that metals will only get bolder and brighter in 2016, and we are already seeing an influx of gold, rose gold, and silver in a variety of wedding details from stationery to wedding gowns to the cake. Wedding planner and designer Jacin Fitzgerald of Jacin Fitgerald Events in Atlanta thinks the metallic phase has evolved from the sequins and sparkle details that were all the rage in 2015 and 2014. "I don't see metallics disappearing completely, but I see them coming through in a more subtle way, from mercury glass tea lights mixed with clear glass to rose gold instead of bright gold as a softer approach," she explains.
02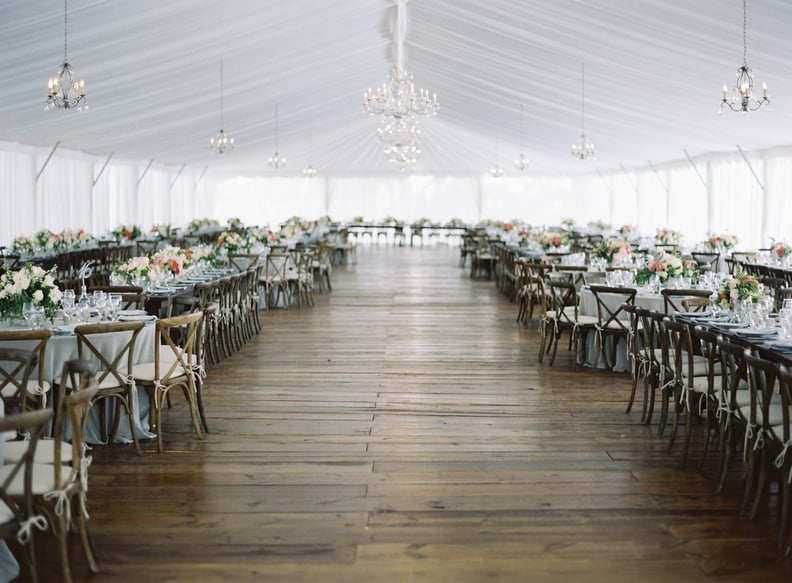 Long Dinner Tables
Couples who want a more dinner party and less cookie-cutter feeling will ask for dinner to be served on long tables that can seat over a dozen guests. "I do not see an end in sight for long tables," says Jacin, "but I do see more of a mix of long tables and rounds." As for the decor, she says less bare wood will be seen in 2016 and more textural linens that flow to the floor will be used for a more formal look.
03
Something Blue
Pantone paired a blush pink and pale blue as their color of the year, so brides and grooms who have been using pink as an accent color for over a decade will be adding more blue to their wedding palettes. "The fine art movement started by film photographers has had a huge impact on style trends, and the blues are really appealing to my clients to create more of a timeless look rather than using only shades of pink," Jacin says.
04
Host and Hostess With the Mostest
Personalization has been the focus of weddings since the late '90s, but in 2016 it's not just about the monogrammed cocktail napkin and signature drink. It's about the experience couples want their guests to share with them. "Couples are less focused on overwrought details and 'unfelt' hospitality through cloying and often unnoticed personalization," says Charleston-based wedding planner and designer Calder Clark. Brides and grooms are realizing this is the first, and probably largest, event they will ever host, and therefore want to entertain their family and friends in a way that speaks to their interests, whether it's the food, music, or location.
05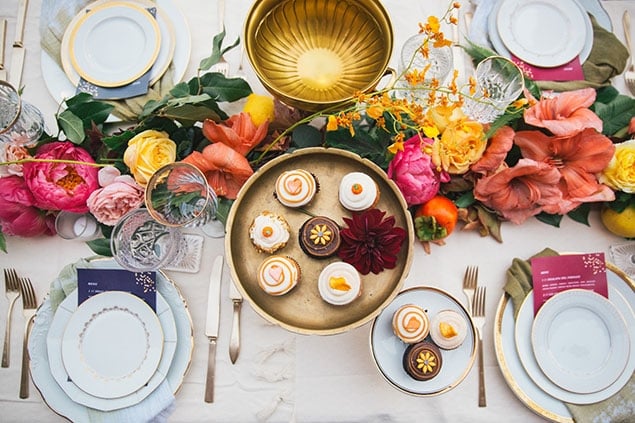 Brunch Is Best
Possibly due to a smaller budget, inspired by Kate Middleton and Prince William, or just looking for something different, couples are choosing a daytime wedding with a brunch menu instead of the traditional evening affair this year. "We are seeing a surge in couples who want something different, particularly couples with kids who have a desire to have an earlier wedding," says Bess Wyrick, Creative Director at Celadon & Celery in New York and Los Angeles. A brunch menu also allows for couples to get creative with their menu without blowing their budget and having more money for other important elements such as entertainment, photography, or her dress.
06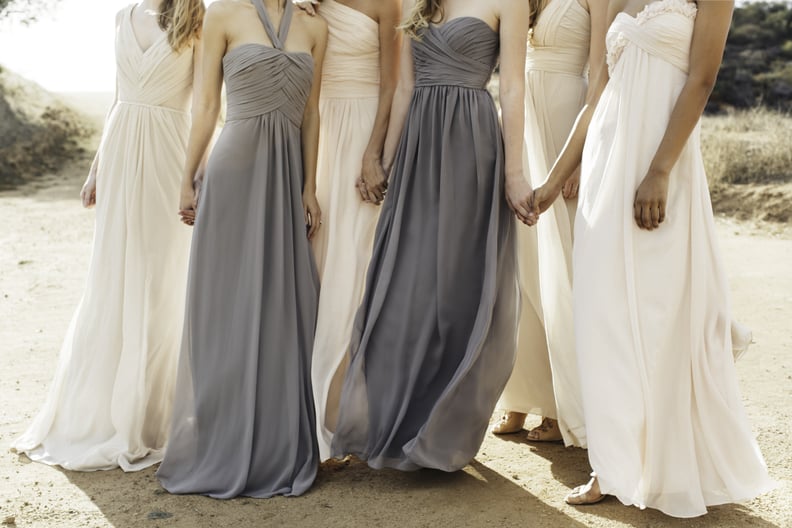 Rentals For the Girls
With bridesmaids spending an average of $1,700 on each wedding they're in, it's about time someone came along to cut a few hundred bucks off their tab. New to the bridal space is Vow to Be Chic, a bridesmaid rental service with a collection of thousands of designer bridesmaid gowns from Monique Lhuillier, Jenny Yoo, and more. "Men have been outsmarting women for decades by renting tuxes while women purchase expensive bridesmaid dresses they only wear once," says founder and CEO of Vow to Be Chic Kelsey Doorey. "Renting bridesmaid dresses takes the hassle out of the whole process and allows you to save money and hours of time."
07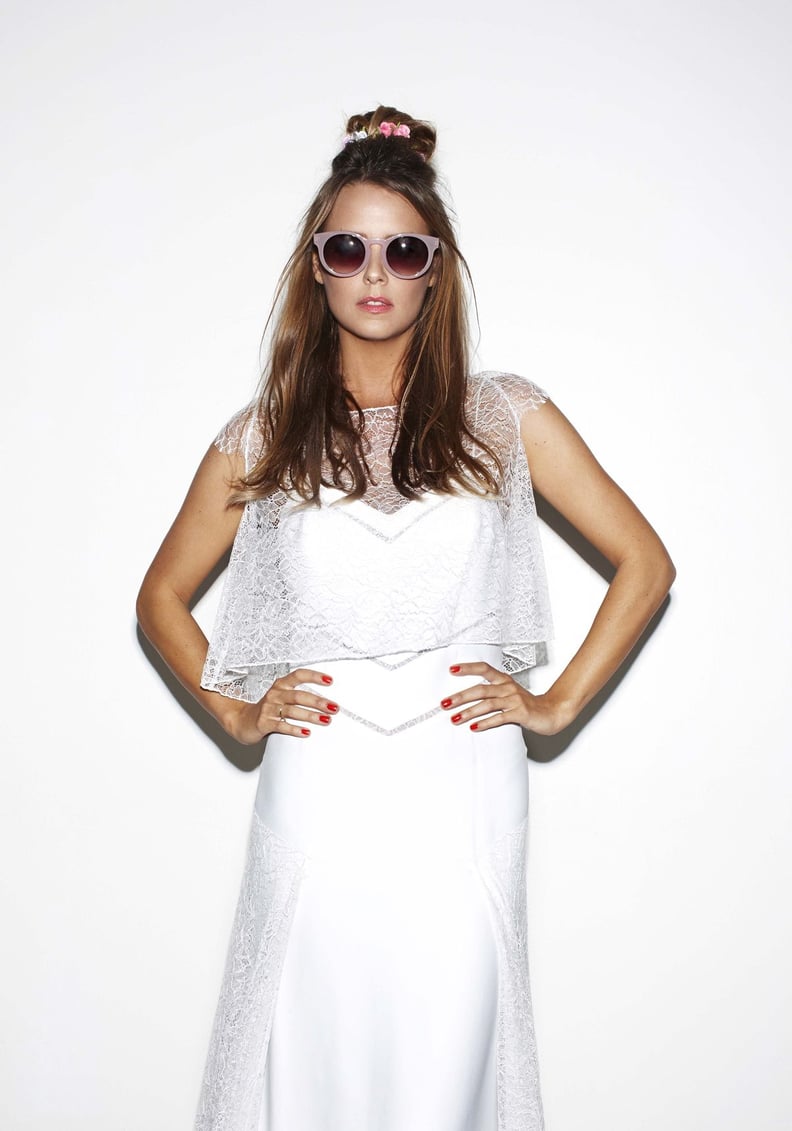 Stylish Separates
Bridal fashion designers started showing separates a few seasons back, but in 2016 separates seemed to be more of a staple than an afterthought in their collections. "I see separates gaining 'normalcy' because brides can really personalize their look," says Christy Baird, founder and creative director of LOHO Bride in California. With multiple pieces, brides can easily change their look from the ceremony to the reception without spending a lot of time or money. And with so many options, brides can create a look that's truly their own. "The skirt doesn't have to go with just one matching top, thus, they don't have to look like the stock photo. They can style up separates to be their own."
08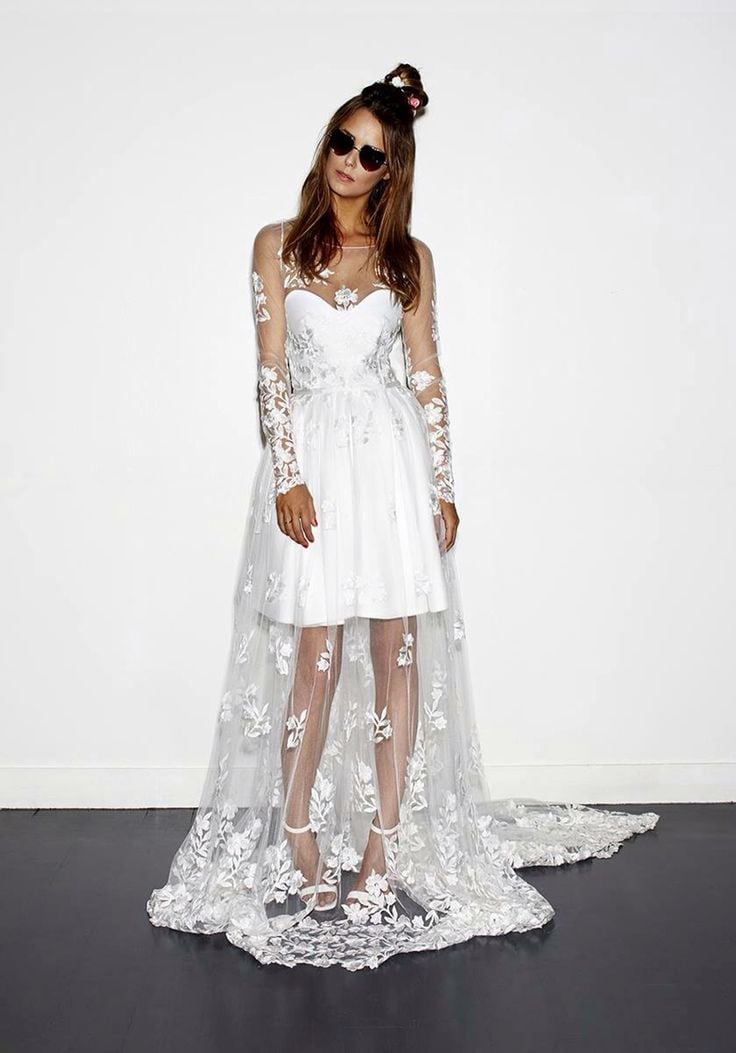 Hi-Low Hem Lines
2015 was the year of the "naked dress" with bridal designers creating looks inspired by Beyoncé's Met Gala gown and other A-listers who prefer to bare (almost) all on the red carpet. And while there are plenty of revealing gowns for brides, 2016 brides have an option to be a little less revealing while still feeling sexy. Designers are offering up a new hemline option, the high-low look, to reveal a woman's legs. "I loved seeing some alternatives to the traditional floor length gown," says Christy, who referenced Erica Pelosini and Whitney Port as celeb brides who have influenced this new look. "Short-long hemlines are going to dominate the aisle because it fits the bride who has killer legs or having a beach wedding," adds Bess Wyrick.
09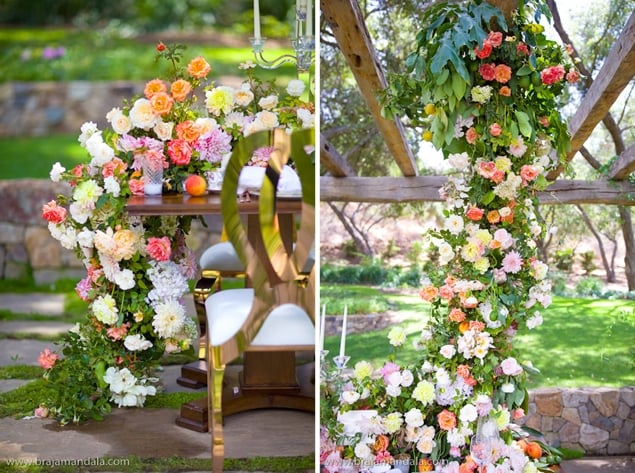 Natural Floral Arrangements
Local and organic flowers have been popular for years, but for 2016 brides it's more than just a small carbon footprint that they're thinking about. "Natural-looking flowers as if they were just cut from an English Garden is what brides are asking for," says Chris Hessney, owner of Hessney & Co. in New York. "Brides are looking for designs that mimic how a flower grows in nature and not a tight and round design."
10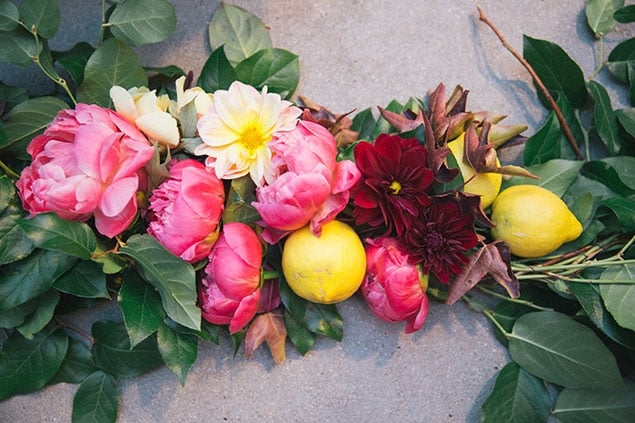 A New Take on Bridesmaid Bouquets
A bride may carry a bouquet made up of a variety of flowers, but when it comes to her bridesmaids, the new look is singular. "The new bridesmaid bouquet looks like the flowers were just grabbed from a flower shop, where one woman may carry all peonies and another all garden roses," explains Chris, "which continues that natural look couples are asking for."
11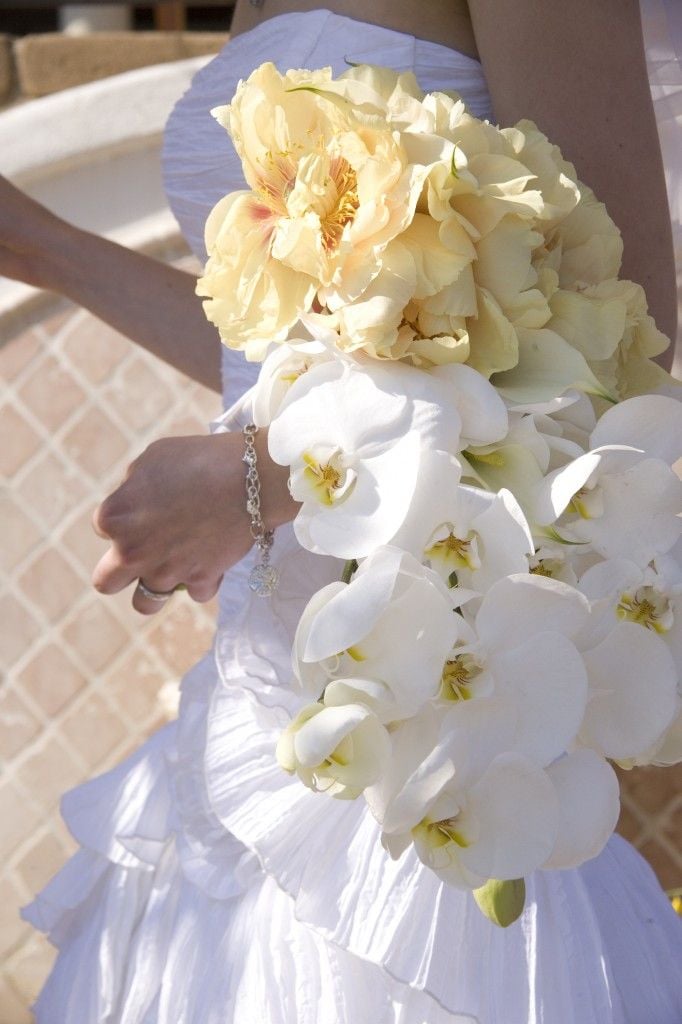 Cascading Bouquets
Inspired by styled shoots they're seeing on bridal blogs, brides are asking for more cascading bouquets, which we haven't seen in a long time. Think Princess Diana's bouquet from 1981. Chris Hessney has seen an increase in requests for more vines and greenery, which create a lush, overgrown look, which he says, "looks beautiful against a wedding gown." And as far how long they will go? Bess Wyrick has designed cascading bouquets as long as two feet.
12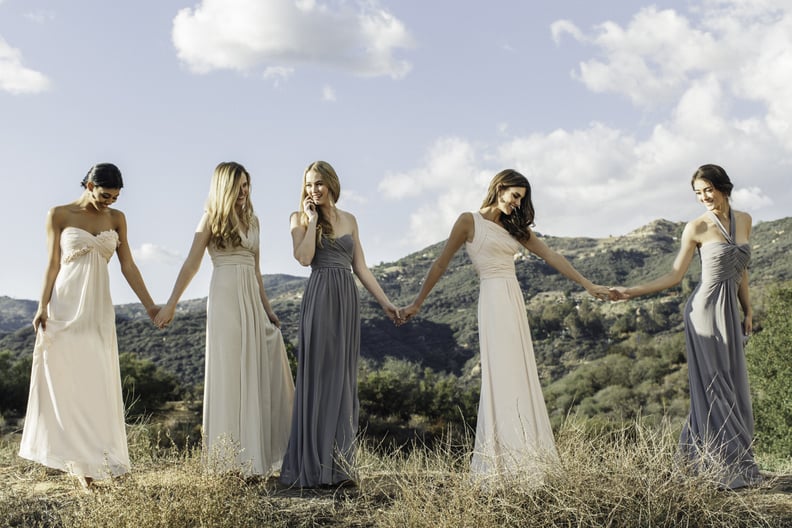 Say Goodbye to Dated Traditions
For decades it's been a must to toss the bouquet, grab the garter and announce each member of the bridal party, but according to Kerry Beach, business director at Élan Artists, which offers entertainment nationally and internationally, these traditions are on their way out. "More and more couples are opting out of the bouquet toss and garter toss," she says. And as for the bridal party intros, she adds that couples are starting to prefer a simplified introduction and skip the list of announcements all together: "Couples are eager to relax and enjoy the music and their guests, so the list of usual formalities gets reduced. They just want to have fun!"
13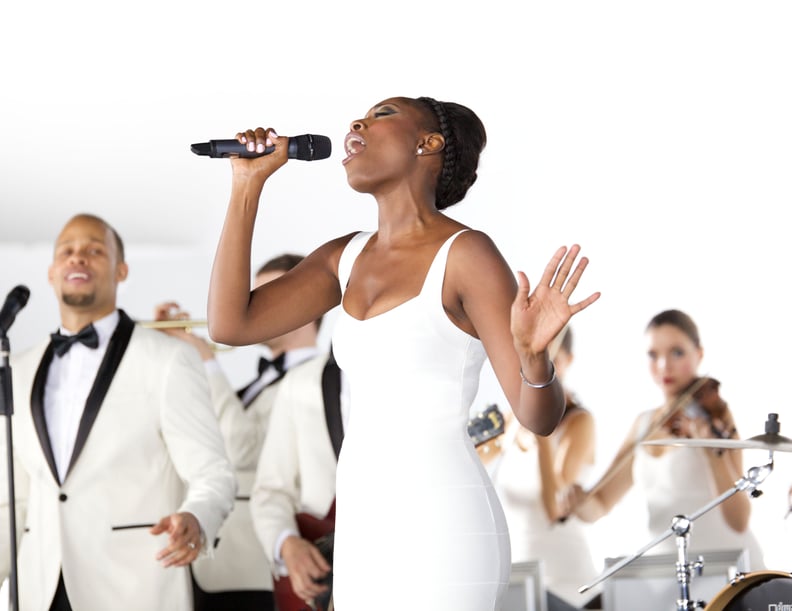 Custom Playlists
Weddings bands are no longer playing a set of disco then Motown then funk in the standardized order you've heard before. "Bands are becoming more eclectic musically," explains Kerry. "There's greater customization in the song list and genres, which can now include folk/Rock, indie dance music, EDM and curated lounge sets. Bands are essentially live DJs that are able to mix and blend songs in such a unique and energetic way." Kerry adds that couples can view and hear potential wedding bands live in order to decide which one they "connect" with personally.
14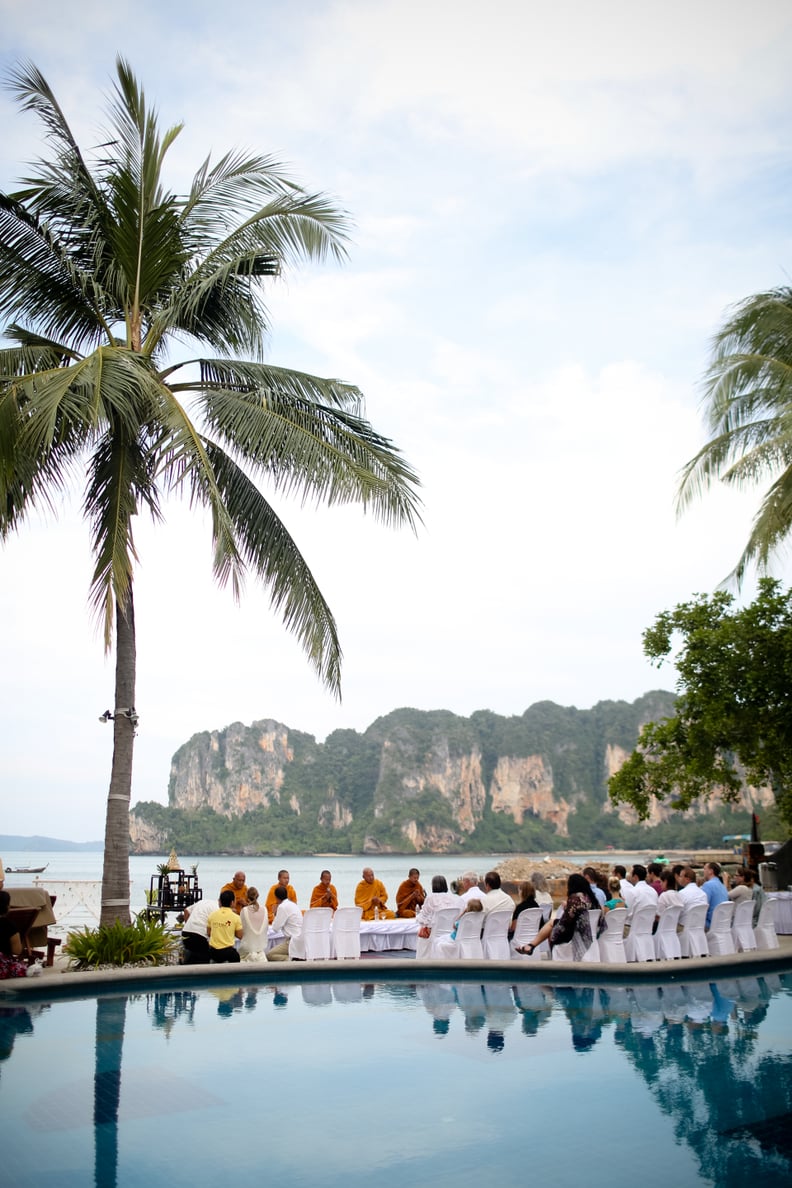 Travel Deals and Steals
Couples are rediscovering travel agents. The free service which seemed unnecessary thanks to online travel sites is coming back with a vengeance as brides and grooms realize that coordinating flights, hotels and excursions can add unwanted stress to an already stressful situation. "Agents arrange trips all day every day and have first-hand knowledge of why some hotels are better than others," explains Kara Bebell of The Travel Siblings at Tzell Travel Group. "Plus, any reputable agent will have key contacts around the world and can surprise couples with extra goodies such as complimentary upgrades, amenities, and VIP treatment!"